Like GearBrain on Facebook
Digital tools are changing how you care for your skin, sleep better and create at-home remedies for your health. New devices are working their way into the kitchen, the bedroom — and also on the playing field, bringing more real-time information about your well-being.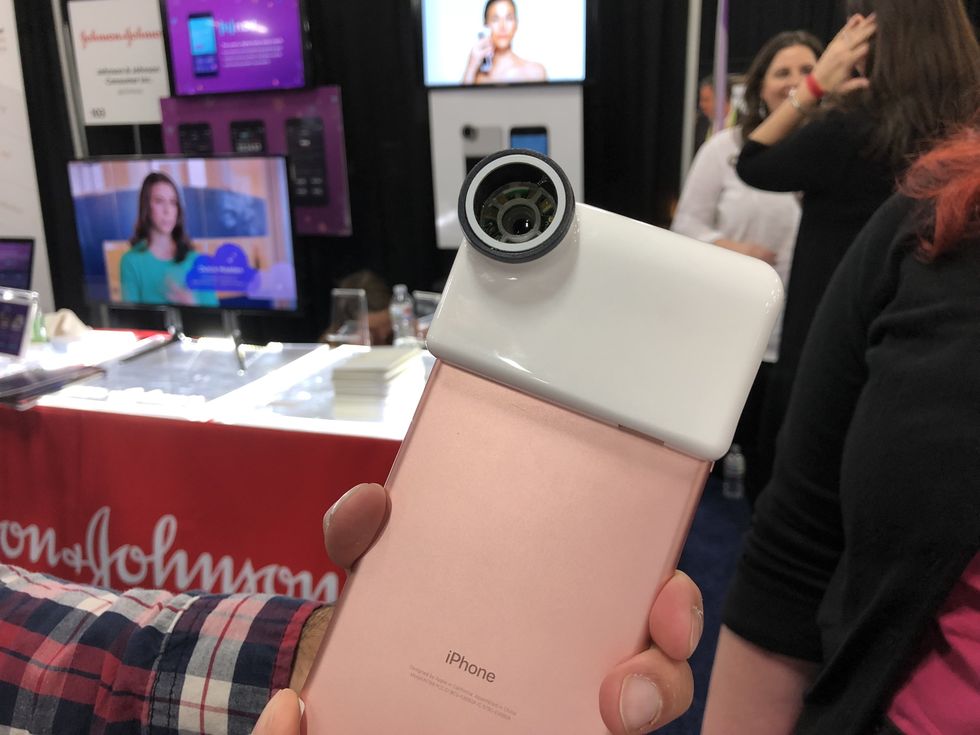 Johnson & Johnson's debuted its SkinScanner which lets you take up close photos of your skin from a smartphoneGearBrain
Skin care
Our skin is our biggest organ — keeping what we need inside, while keeping other elements out. L'Oreal's UV Sensor, while not on the market today, is designed to read what our cells absorb on a daily basis. While most people know the value of sunscreen, not everyone knows the impact pollution, pollen and other irritants can play on our health. L'Oreal hasn't decided what its sensor will read — although we'll bet UV absorption will be included.
Neutrogena, owned by Johnson & Johnson, gave anyone (willing to pony up their face,) a close-up view of their skin. Neutrogena's Skin360 app and SkinScanner reads pores, fine lines and dryness at 30x magnification. The result is a suggestion on which Neutrogena product would be best for them. While a brand play for sure — the device may also help users just keep tabs on skin flare ups and the how their epidermis is faring on a daily basis.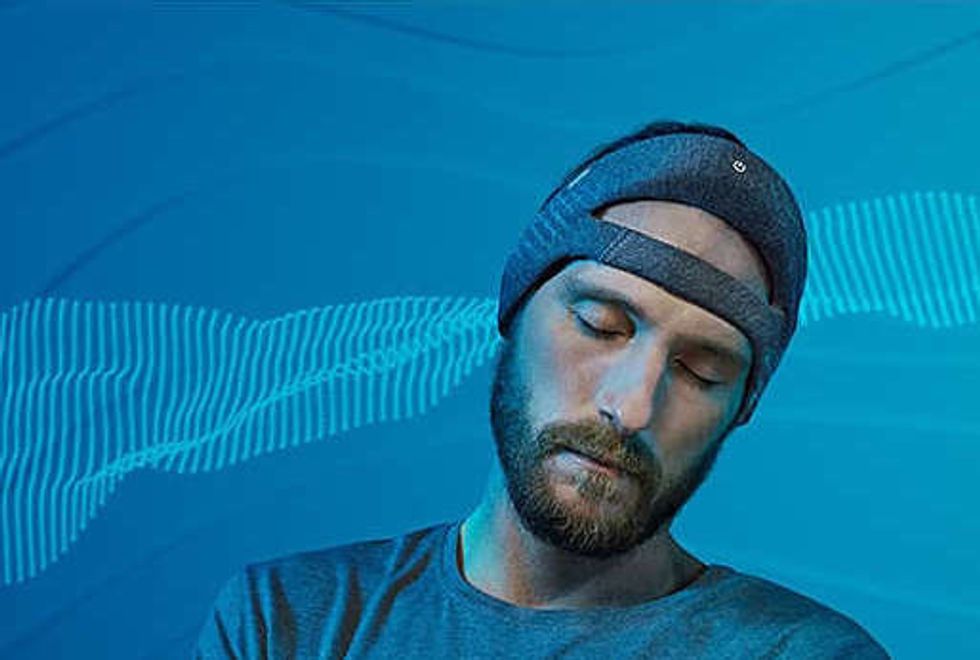 SmartSleep plays white noise, played as you snooze, to potentially bring on better slumberPhilips
Sleep
A bad night of sleep here and there is unlikely to take its toll on someone's health. But there are links between poor sleep and a higher risk of diseases. Philips launched a new sleeping headband called SmartSleep with a sensor that can tell when the wearer has moved in a deep sleep mode. White noise is then played into their ear to try and extend their snooze.
For those who don't relish wearing head gear while they sleep, a company called Somnox debuted its robotic pillow with sensors and a microphone that plays music including lullabies. Weighted, the pillow is meant to be held to the chest — almost like holding a teddy bear, but one that also breathes, with pulsing vibrations in a repeated pattern, and meant help to calm people down.
Sports health
Concussions, a traumatic brain injury, are now of such concern to professional athletes that the National Football League is donating more than $30 million towards its research. One company at CES showed off a device that could help read whether a player has experienced a physical blow that could bring about a concussion at the moment of impact. Prevent Biometrics' product is a mouthguard that's also a smart device. The company is a spinoff of the Cleveland Clinic.
Personal health care

No one would argue that stress can run havoc on your health — sending hearts racing and adrenaline pumping through the body. Finding a way to reduce that impact, Oblend debuted a way to whip up tinctures and oils that can be eaten, inhaled and used on the skin to help combat pain and anxiety to start. Insurance company Aflac also focused on bringing comfort to those in need, showcasing its upcoming My Special Aflac Duck. While not for sale, the "robotic companion" can quack, dance and most keenly bring some momentary ease to children with cancer — and will be given away for free.
Tech tools, making a big push into the health and wellness field, are giving people not only insight into how their body works — but the ability to take some of their care in to their own hands.
Like GearBrain on Facebook