Like GearBrain on Facebook
Chances are you're getting a robot sometime this year—one that is attuned to your emotions, and reacts to the tone of your voice and even your simple needs. Sound like a cat or dog? That's on purpose as inventors are swarming CES this year with robots not meant to watch your house, turn on your lights or even make you a cappuccino.
These emotive machines are instead designed to bring comfort and companionship to your life, and push the idea of what we think of when imagining a robot in our lives. While we expect to hear much more on robotics that will double as smart home devices (including news from LG later this morning) most of the robots appearing at CES 2017 are less on the practical side, and more playful. Certainly not R2D2 nor C3P0, true. But these AI devices are nonetheless meant to play an integral role in our lives.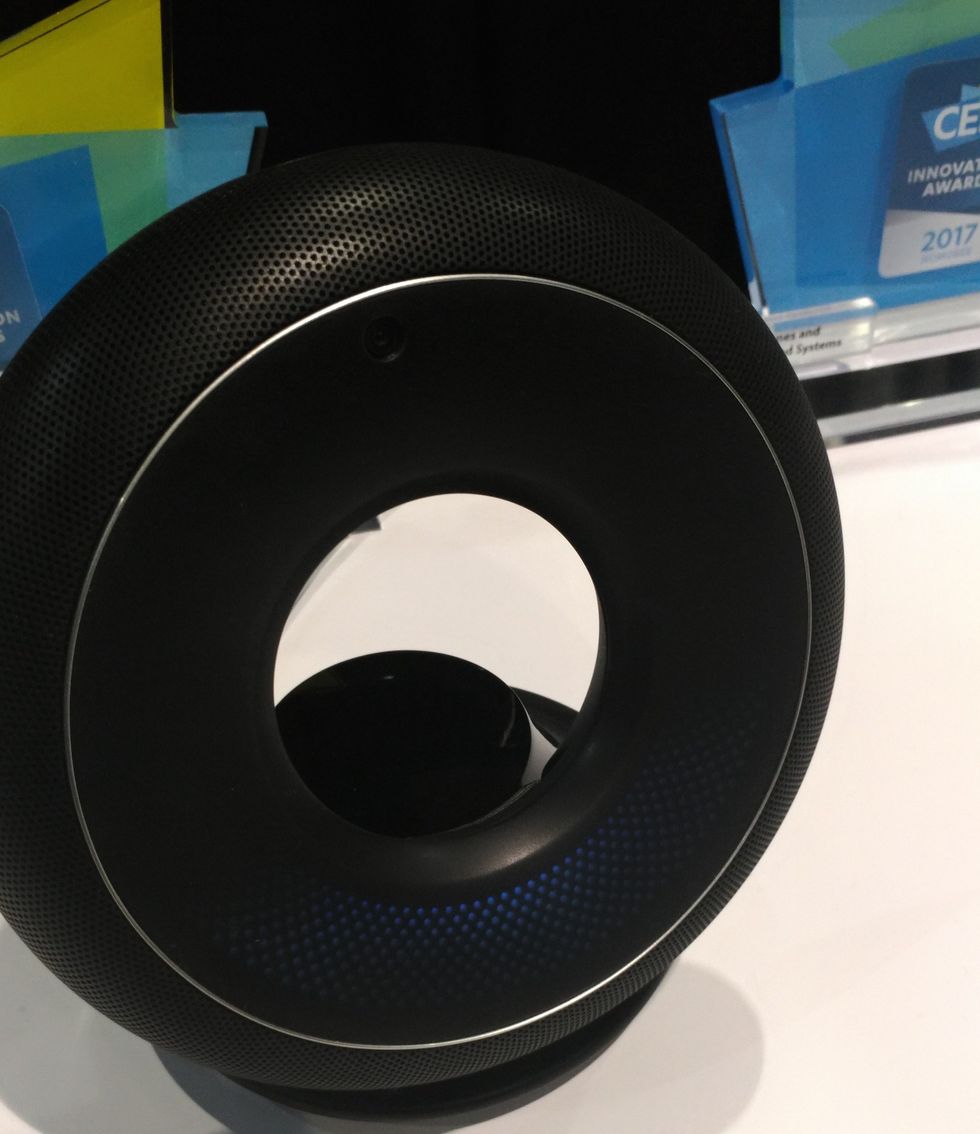 Olly listens and responds to your emotions.
Olly

A 2017 CES Innovation Award Honoree, Olly embraces these ideas even its tag line: 'Your robot with personality.' The circular device raises and lowers a frisbee-shaped top much like a head tilt when you recognize someone you know. A camera sits on its face, so Olly can recognize people. Yes, you can ask for information like the weather, or to pick music—the device is, after all, is connected to the Internet. But its inventors emphasize the emotional response more—changing colors when Olly knows you're excited or unhappy from the sound of your voice. The robot also begins to learn your preferences vs someone else in your house. Perhaps you listen to the news in the morning, and your husband prefers music. Olly is expected to launch in August or September of this year, says the company. Pricing has yet to be set.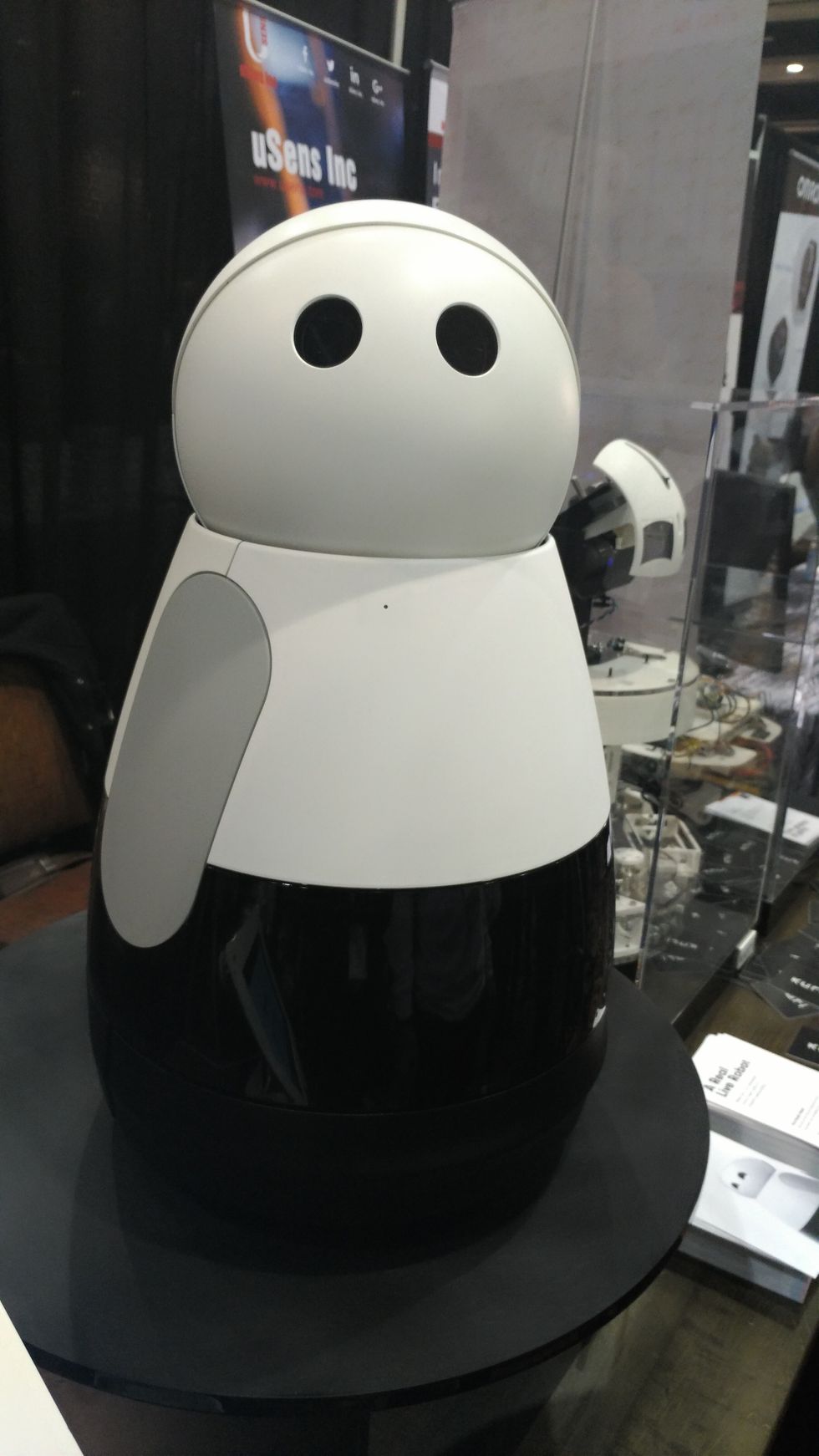 Kuri Robot is designed to be adorable but helpful.
Kuri Robot
With two of its co-founders coming from Bosch Advanced Research, Kuri Robot is built from the ground up with solid robotics. Kuri comes from Bosch's Mayfield Robotics team. The device has four microphones allowing Kuri to locate sound, react to voices, even detecting unusual sounds to know which way to turn. A camera and speaker is also on Kuri, as well as facial recognition. All of these help Kuri react to people around it, and helping Kuri develop a personality that the company says is "adorable and approachable, but still earnest and helpful like the best pets."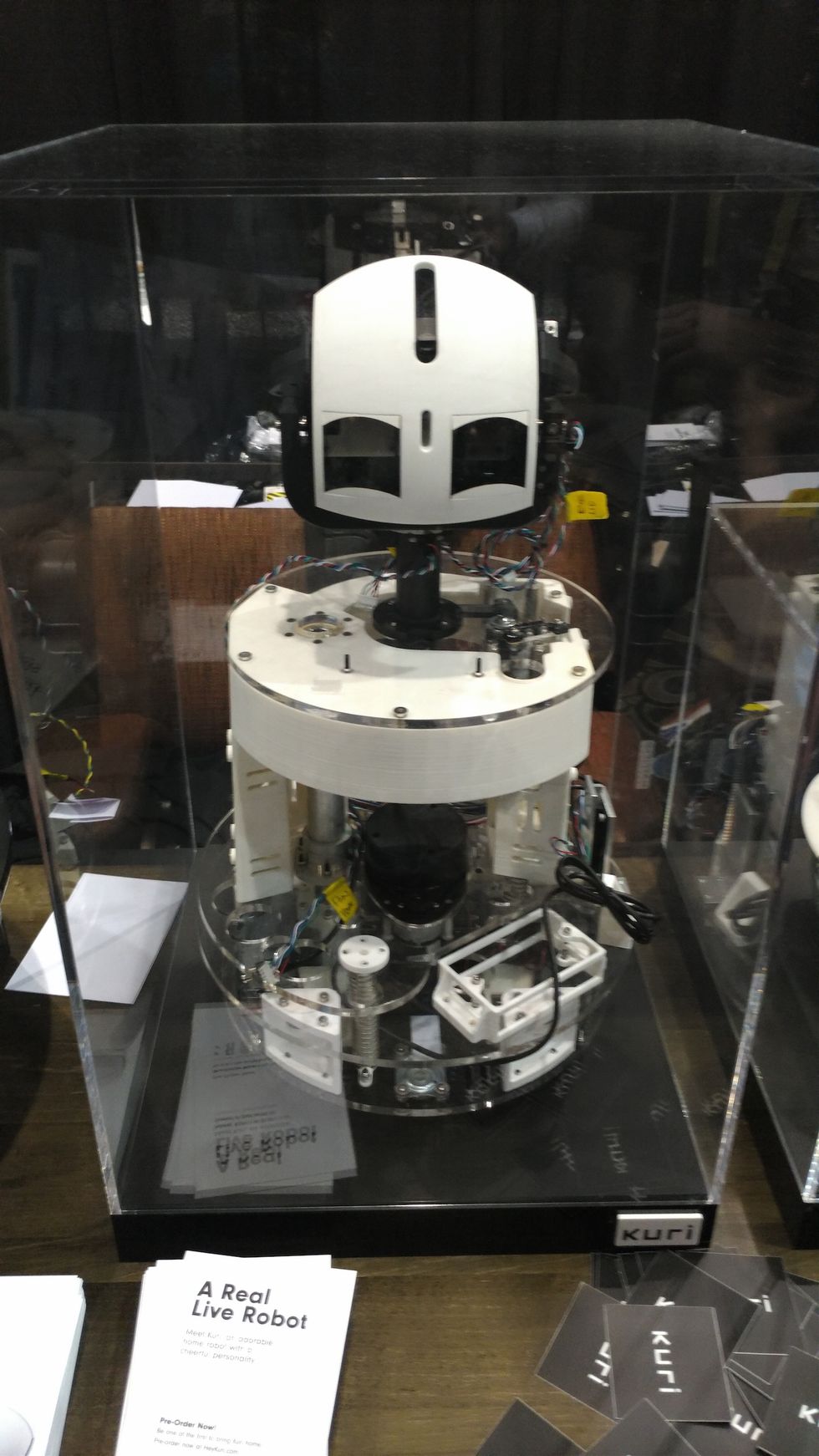 Kuri's robotics.
Kuri keeps track of its charging needs, rolling over to its charging pad when the robot knows it's low. You can give Kuri specific tasks, such as asking it to explore the house and record what it sees, so owners can review the video later. For example, you can see if the dog is on the couch, or if the house is okay. Kuri even speaks—but in a very R2D2 style, a robotic "yes" and "no." Twenty prototypes have already been built, and Kuri says pre-orders started this week at $699, with shipping expected by the holidays this year.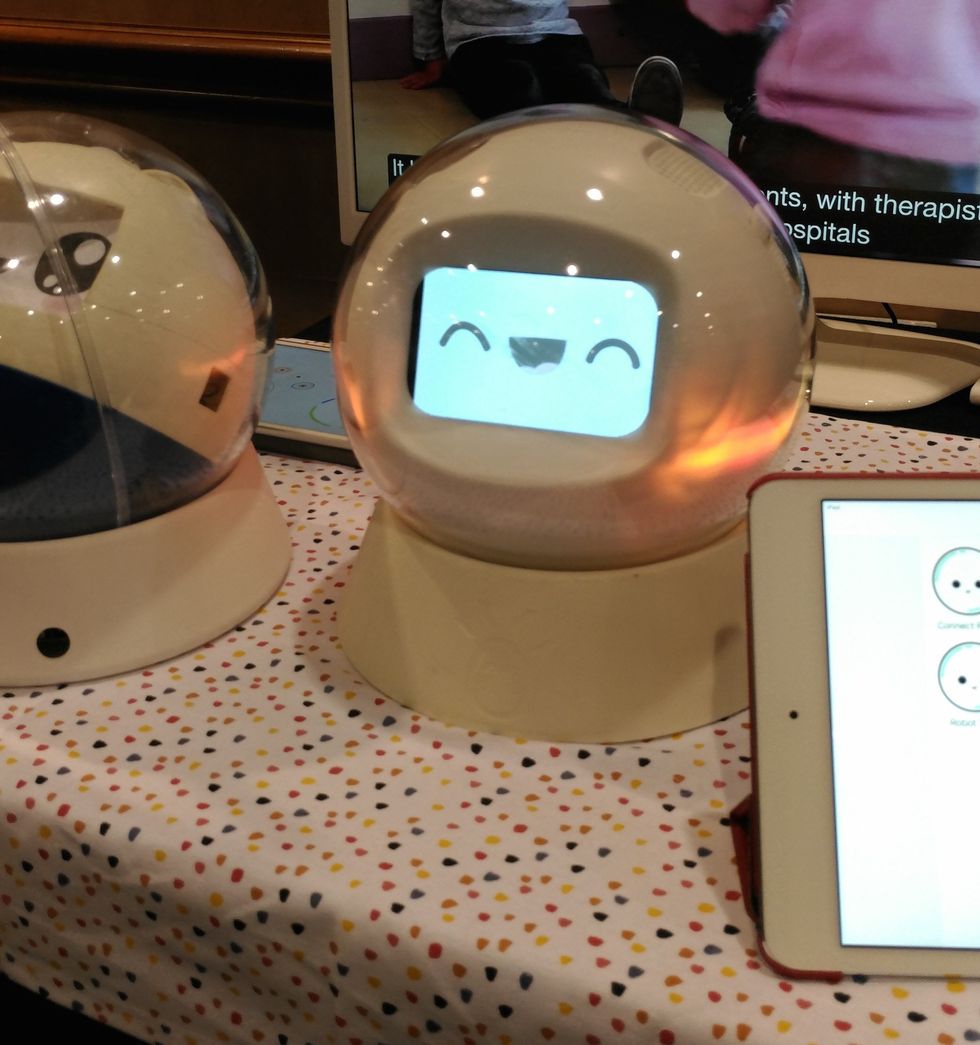 Leka helps children build social skills.
Leka
In pre-orders through Indiegogo, this robotic ball is designed to play games with children and help boost their motor, social, communication and intellectual skills. The company expects to ship Leka this year, selling at $490 in early sales, but will be priced at $690 for a professional version. The ball has a screen which beams a smiling face at a child, and at the same time can play sound, music, vibrate and play apps and games.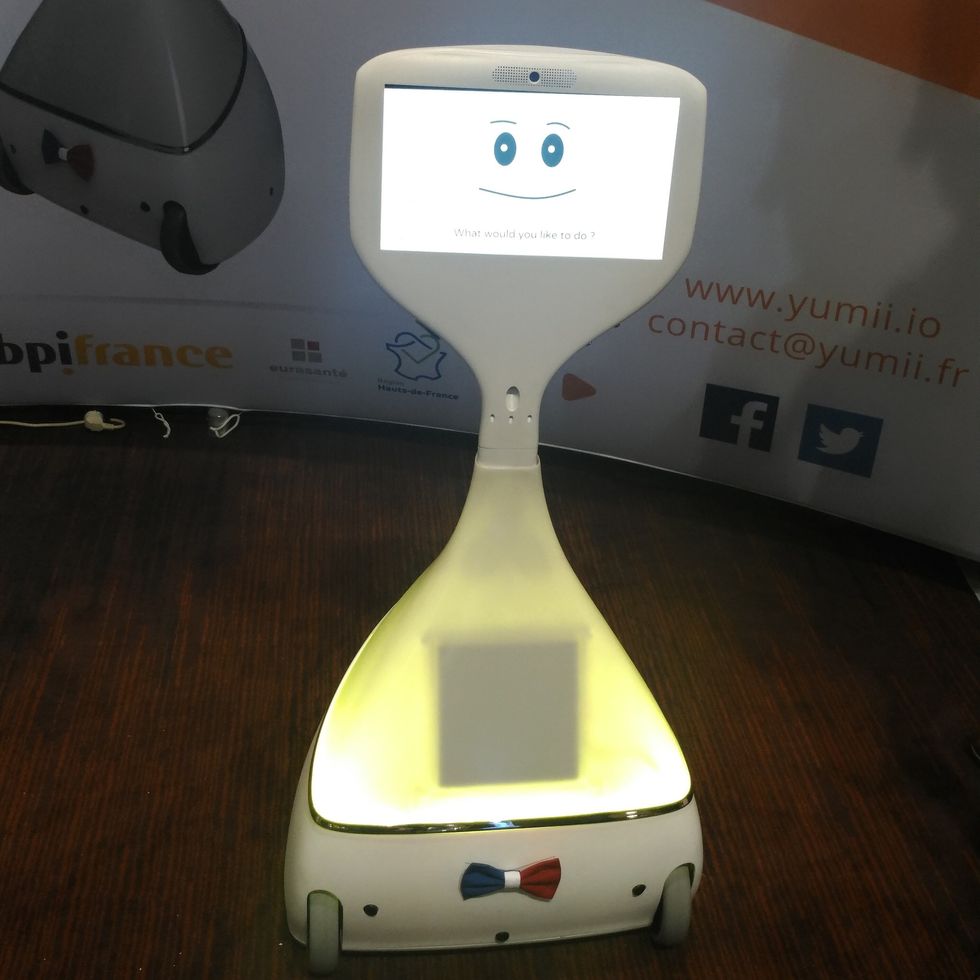 Yumii wants to be a robotic caretaker for your aging family members.
Robotics Marketplace
How committed to robots is CES in 2017? Enough to have a marketplace this year. With sales of service robots for personal and and domestic use expected to hit 35 million by 2018, according to the International Robotics Federation, the commitment to robotics makes sense. Yumii, pictured above, is just a working prototype, but is designed to work as a robotic caretaker for a elderly member of your family with a proposed price of just $60 a month. (The company plans to throw the robot in for free, like a rental.)
Twenty seven companies will exhibit in the robotics area, including Ozobot, which we reviewed earlier this year. Certainly robots are not exactly the same price as an Amazon Echo, or even an Apple Watch. But these are early days. And eventually, just as prices for computers and smartphones have risen and fell, robots too will likely become as affordable as a standard smart home device—and a standard device all on its own.
Related Articles Around the Web
Like GearBrain on Facebook