Charmin has designed an app that would step in for people should they need to walk away from a video call. The app, BRB Bot, would create a digital copy of someone on a call, and then shift to that image at someone's choosing. It would also be able to mimic expressions even what Charmin says is the ability to laugh at jokes.
The idea came from the company acknowledging that people have been known to take their computers in with them to bathrooms — and thinking they've muted or turned off the camera, and not mastering that step correctly.
Charmin has designed bathroom prototypes before, including some at CES 2020, including a robot called RollBot that could bring someone a roll of toilet paper via a smartphone app, and even a sorta-potty with a VR headset so someone doesn't miss a concert when they have to take a quick break.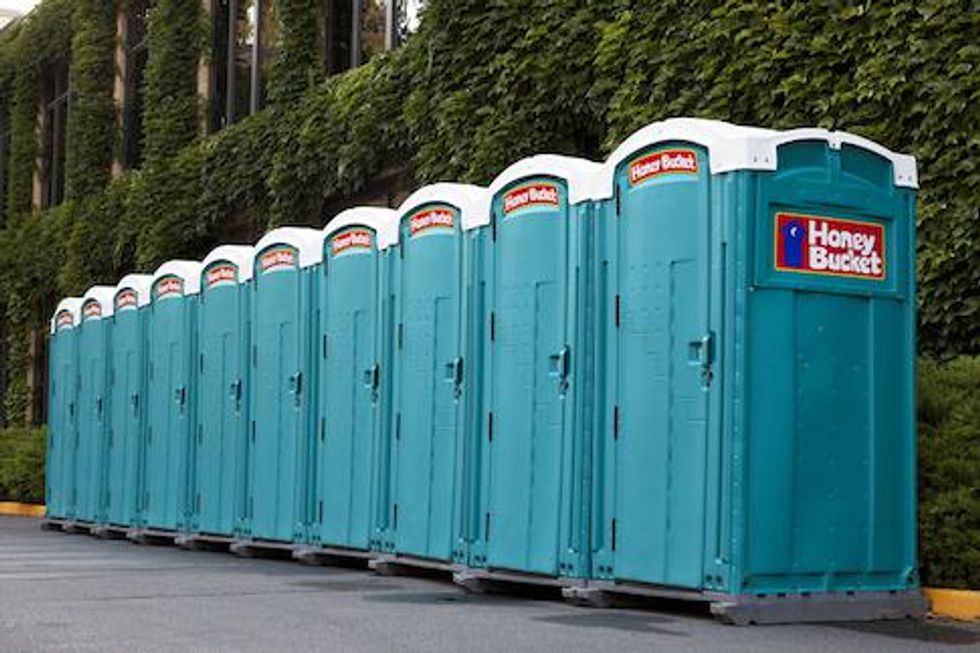 Charmin had previously proposed a VR headset that could work in portable toilets during a concert so people don't miss anything.iStock/Getty Images
BRB Bot is currently in beta testing and is a desktop app that taps into the camera on a computer. But Charmin said it doesn't have any plans to actually put the app into production.

"From video conference calls, to gaming, to sports, we've been forced to adapt to living and working
virtually; however, one thing that hasn't changed is when nature calls, you have to answer... no ifs, ands
or butts about it," said Rob Reinerman, Charmin vice president, Procter & Gamble, in a statement. "At Charmin, we're
obsessed with delivering a better bathroom experience whether it be providing the best toilet paper or
inventing other novel ways to help people Enjoy the Go. BRB Bot is yet another way Charmin is exploring
better bathroom technology that could one day become reality."
1080P HD Webcam with Microphone, Septekon Streaming Computer Web Camera for Laptop/Desktop/Mac/TV, USB PC Cam for Video Calling, Conferencing, Gaming