Like GearBrain on Facebook
Given it is often a room full of water and steam, you might think the bathroom is exempt from being made 'smart' like other rooms in the house. But that doesn't have to be the case, as devices like smart scales, waterproof speakers, chronotherapy showers — and, yes, even connected toothbrushes — are making the bathroom more connected and intelligent.
Here is the GearBrain guide to smart home gadgets and devices for your bathroom.

Smart scales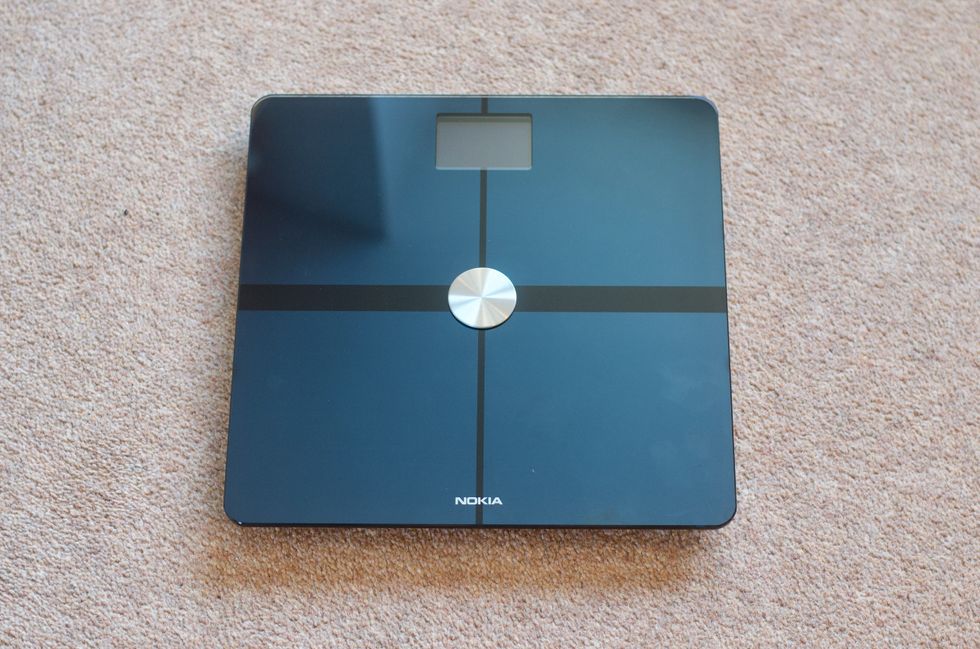 Nokia's smart scale is among the best, but there are questions over the company's futureGearBrain
A smart scale could just as easily be placed in the bedroom, but there's no harm in using it right before you show each morning instead. There are a lot of options to pick from when it comes to choosing the smart scale that's right for you.
A good starting place is the Nokia Body+, which we recently reviewed and enjoy using each day. It records weight, plus BMI, water, bone and muscle mass - and even the weather — all in one place. Nokia also sells the cheaper and simple Body smart scale for $60.
However, there are concerns that Nokia is looking to sell off its Health business, so we would be cautious about buying one of its products right now.
The $130 Fitbit Aria 2 makes for a good alternative to the Nokia, with its sleek design, simple interface and ability to record the same stats. The scale connects to your smartphone over Bluetooth and can be used by multiple people, so the whole house can benefit from the one scale.

For those on a tighter budget, the original Fitbit Aria currently costs $97, or even cheaper options include the $50 Greater Goods Smart Body Fat Scale and the $40 Yunmai Smart Scale.
Lighting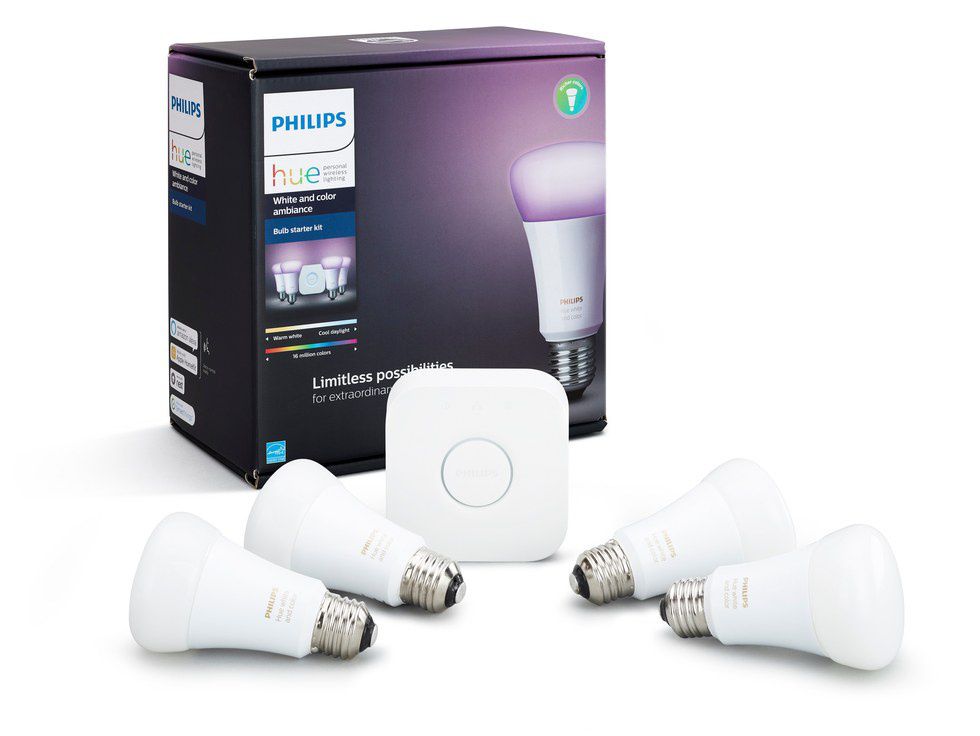 Smart lights will need a waterproof enclosure in the bathroomPhilips
Lighting can be tricky to get right in the bathroom, so we suggest you research carefully when it comes to changing your existing bulbs. In some cases - like in my bathroom — the bulbs are housed in waterproof mountings slotted into the ceiling. These are difficult to get into, but offer a way of keeping steam and moisture away from your bulbs — important generally, but especially if you install expensive smart lighting.
Once you have this worked out, you can install smart lighting just as you would in other rooms of the home. Thanks to Reddit we recently learned that 'disco showers' are a thing, where smart lights from companies like Philips and LIFX are set to flash and strobe.
We'd prefer something more relaxing a spa-like, which is just as easy to set up once the bulbs are in place. You could also experiment with LED light strips beneath shelves or behind cupboards and mirrors to create pools of light on the floor and walls. But, as these are powered from a wall outlet, you will need to seek professional advice on fitting them safely.

Generally speaking, wall outlets can be installed in US bathrooms but they must have GFCI (Ground Fault Circuit Interrupter) receptacles installed. This rule varies by country, however, so check with your local building laws before going ahead.
A simple alternative is to this is to buy a $60 Philips Hue Go, which is a portable and wireless smart light, and put it in the bathroom only when you want it.
Music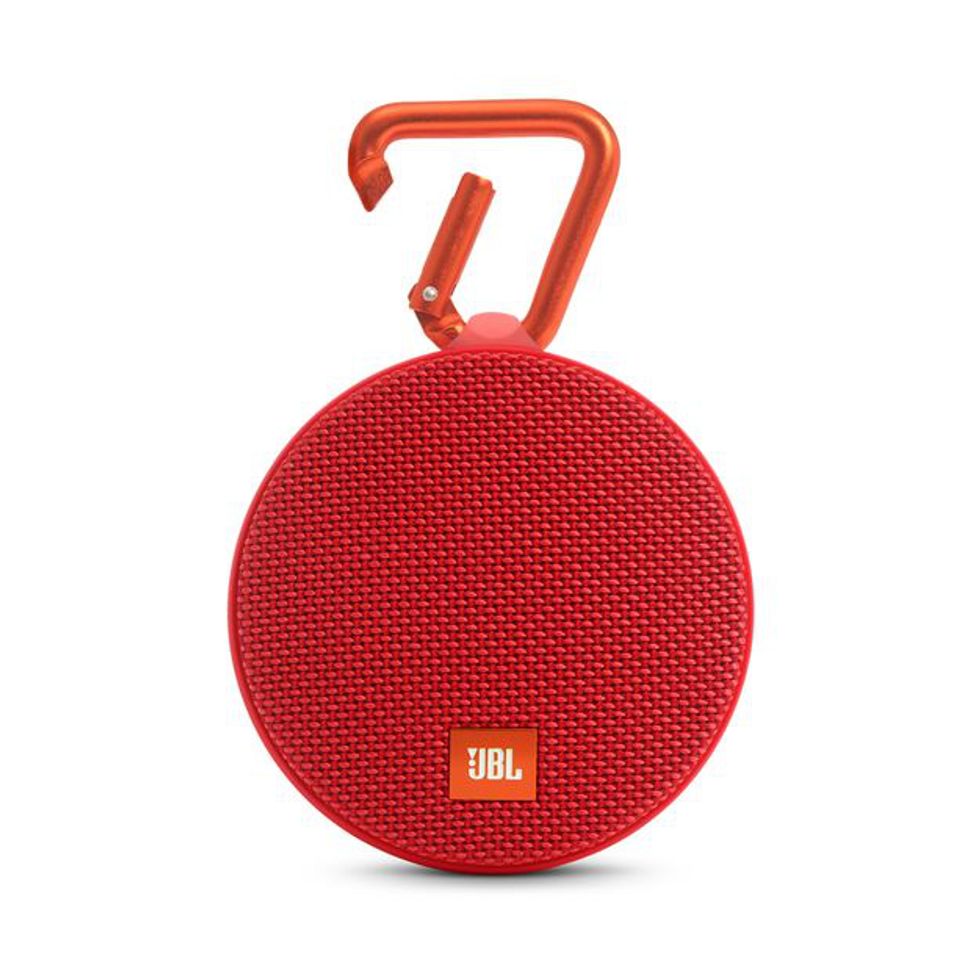 The tiny JBL Clip is both wireless and waterproofJBL
Music is thankfully much simpler, thanks to a wide range of waterproof and wireless speakers on the market. GearBrain recently featured seven of our favorites, ranging from the cheap-and-cheering $18 AmazonBasics Waterproof Mini Speaker, to the $80 Ultimate Ears Wonderboom and the $200 Bose SoundLink Revolve+.
Why not try out this life hack - take the waterproof JBL Clip 2 and clip it to the shower curtain for a quick and simple way to bring music (and hands-free calls, if you must) to the bathroom.
The $60 Sengled Solo Pro smart light bulb includes an integrated JBL wireless Bluetooth speaker and is IP43 rated, so is safe for use in a bathroom. It can be made to glow any color, offers support for Alexa control.

The Sonos Play:1 and Alexa-equipped One are both designed to be steam-proof, so will not be damaged by spending time in the bathroom. However, they are powered by wall sockets so can only be connected to a GFCI outlet, as mentioned earlier in this article.
For readers with a house-wide Sonos system, waterproof speakers designed for bathroom ceiling are available for around $60, so this could be your best option.
Mirrors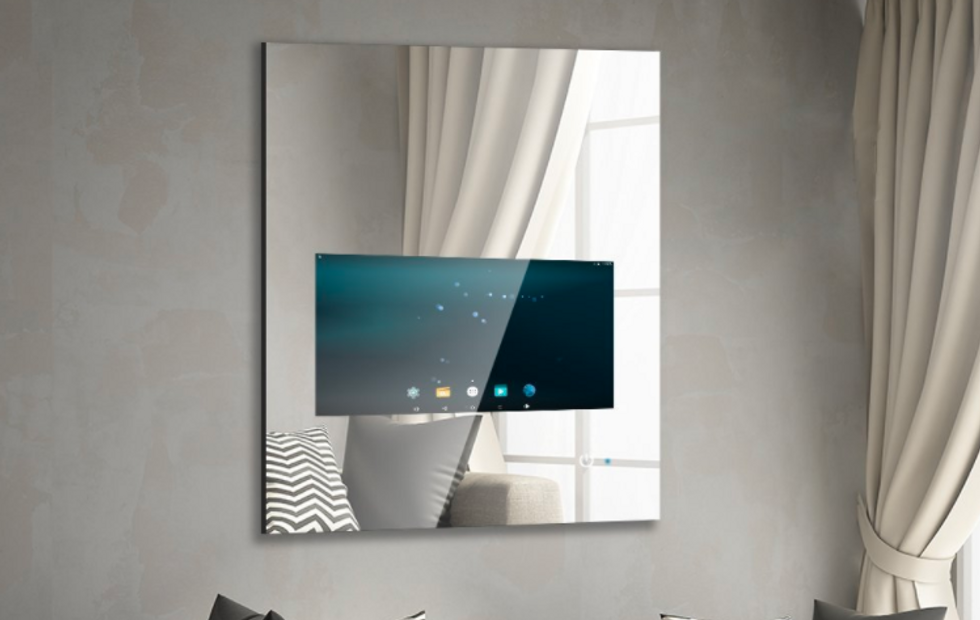 Smart mirrors are about to make our bathrooms feel like something from the futureMoowim
The smart mirror is more of a DIY project than a consumer-ready product for now, but they can make for a fun project. Most are powered by a Raspberry Pi computer and some even have Alexa support for voice commands — useful when your fingers are wet and won't work with a touch screen.
Alternatively — and for readers with deep pockets — options like the Moowim Smart Mirror are available to buy today. For $1,000, the Moowim has an 18.5-inch touch screen and Wi-Fi, and runs off Android 5.1. When switched off, the unit looks like a regular mirror; but boot up the integrated computer and you can open the Chrome browser, watch YouTube videos, or check your social network feeds.
Chromotherapy showers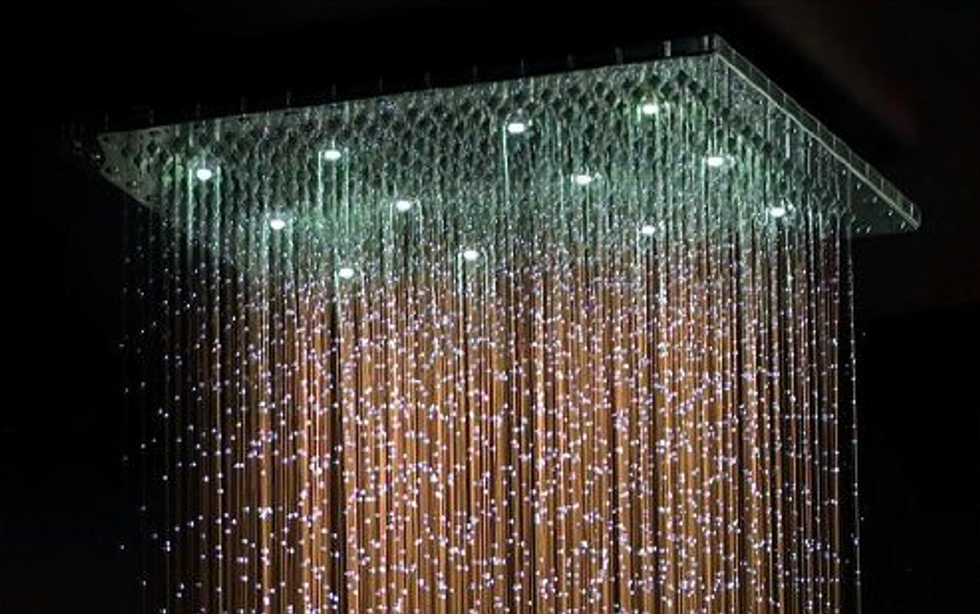 Jaclo
Chromotherapy is the use of water and colored light to create a sense of calm and help you relax. Showers with lights like this aren't cheap; examples we found start at over $1,000 and run up to more than $11,000 for a complete system with multiple jets fixed to the wall. But if you want the spa experience if your own bathroom, this is what you'll be looking for.
Connected toothbrush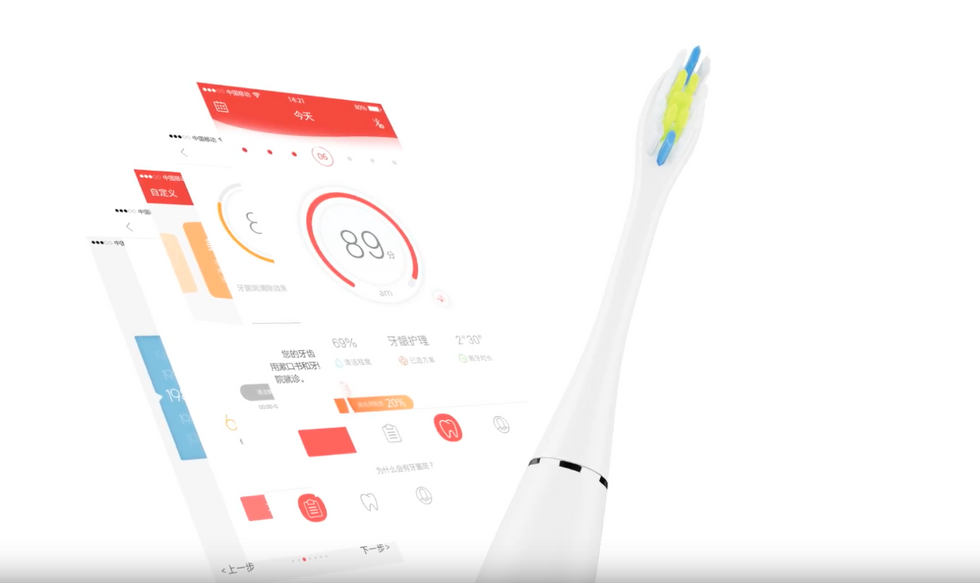 Oclean
Finally, we must introduce you to the world of the connected toothbrush. Options like the $80 Oclean One and $130 Oral-B Pro 7500 hook up to your smartphone via Bluetooth and log each brush in their own app.

That may sound like tech overkill, but similar technology means toothbrushes aimed at children teach better brushing. Options here include the $40 Grush.
From Your Site Articles
Related Articles Around the Web
Like GearBrain on Facebook