Like GearBrain on Facebook
Heads bent, fingers on keyboards — anyone with a child over a certain age is familiar with the stance often found over a smartphone, tablet or computer. As summer time comes, and parents spend more time with their children, their concern over their child's device use grows. That's the push behind Comcast's "Active Time Alerts" feature on its Xfinity xFi platform that tells parents when their kids time on a home network has hit the limit.
Launching today, the feature is set up in the Xfinity xFi app, and can be applied to any day of the week, at any time. Parents get notified through the app when their children are close to hitting their limit through text or email alerts, and can let the access shut down, or extend the time on their digital device.
A survey of 1,000 U.S. parents in June found that nearly all have some worry that their child's device use jumps during the summer school break — 92 percent believe they're on gadgets more at this time than any other time, according to the Wakefield Research results. Additionally, 76 percent of parents believe kids are pulled more to devices than candy — and about three-fourths want a way to shut access off, including to their home Wi-Fi, when they want.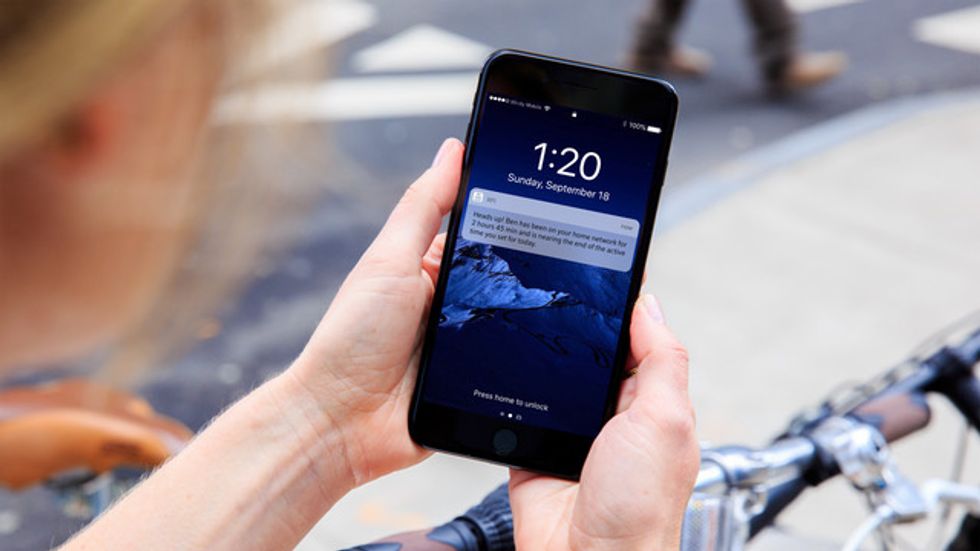 Active Time Alerts sends notifications when kids have hit their Wi-Fi limitComcast
There are smartphone features that can limit device access to certain online apps. When iOS 12 launches this fall, for example, iPhone users will be able to view how they use their phones, and what they use the most through Screen Time. Comcast's new feature will work on all devices connected to its network, and is an add-on to Comcast's "pause device" feature which launched last year, letting customers freeze the connection to a specific device or user. The company says it's been used five million times to date, and typically between 6 pm and 9 pm, dinnertime and also before bed.

"This latest xFi feature gives parents more visibility and control over their children's online activity at home which is especially useful during the summer months, when internet usage spikes," said Eric Schaefer, Senior Vice President of Internet and Communications Services for Comcast Cable in a statement. "With Xfinity xFi, we are giving customers the ability to personalize their home WiFi experience and providing tools that can help solve real-life problems."
Check out The GearBrain, our smart home compatibility checker to see the other compatible products that works with Comcast's Xfinity Home X1 Platform.
Like GearBrain on Facebook