Like GearBrain on Facebook
Nothing happens in your smart home without a wireless connection. The best gadgets in the world turn to expensive paperweight if they can't link up to the internet. And unfortunately, people are feeling less happy than usual with their wireless routers, according to a new J.D. Powers report.
Customer satisfaction has dropped in 2017 across all areas J.D. Powers measures— with the steepest fall in customer service, down 26 points. Now, fewer than half of customers, just 46 percent, say they have exceptional customer support — dropping from 50 percent in 2016.
As more people buy smart products, attempting to link them to their routers, and of course the internet, they need hand-holding. While they're apt to contact a product's customer support department first, the internet service provider is likely to be next — the very people who normally provide the routers in the home.

When routers can't connect to the internet, modern life is stalled. We connect our smartphones, computers and entertainment systems over wireless connections — and this before adding a smart lock, connected thermostat or any of the Alexa-enabled speakers that many are likely eyeing for the holidays this year. J.D. Powers agrees.
"As wireless device technology continues its rapid growth, consumers need to be able to rely on their wireless router when accessing the internet," said Peter Cunningham, Technology, Media, and Telecommunications Practice Lead at J.D. Power in a statement.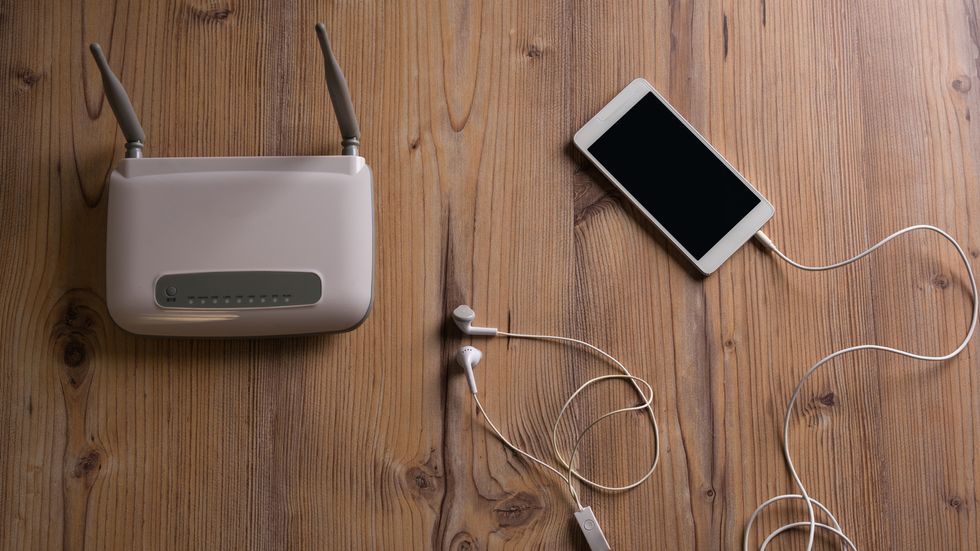 Our devices and gadgets are useless without wireless connections.iStock
For those shopping for a wireless router this year, J.D. Powers has compiled its 2017 Wireless Router Satisfaction Report, surveying 980 owners of wireless routers who had them in their home for at least a year. At the top of the rankings? TP-Link router (making the top spot for the first time) followed by Belkin, D-Link and Asus as routers that ranked at least average.
J.D. Powers measured customer satisfaction in 10 areas including Wi-Fi range (the most important), reliability, speed of upload/download; restore connection easily; security capabilities; price; ease of use; variety of features; intuitive user interface; and customer service.
While all routers — like any device — can fail at times, the ability to fix that problem, and quickly, is key. Customer service is crucial, with companies that don't provide support watching consumers find someone who will.
"What's most important to customers is the ability to easily establish a reliable online connection through their wireless router regardless of the type or number of wireless devices they are using," added J.D. Power's Cunningham. "Router manufacturers providing a reliable product that's intuitive to set up and operate and that has a large range of signal strength can increase levels of satisfaction as well as customer advocacy and loyalty."
Like GearBrain on Facebook