Like GearBrain on Facebook
By Rebecca Kennedy
At a time when brick and mortar stores are in a head-to-head battle with online shopping, having options to make the process simple for consumers at the register is crucial. After all, buying online is as easy as clicking a few buttons. If an in-store experience is more difficult, you may lose a sale.
For retailers who want to make sure they have the simplest solutions, here are five technologies that can help you cash in on the new commerce.
Digital wallets
Driving the e-commerce trend is the convenience of paying whenever, wherever, and however consumers choose through what's commonly called a digital wallet.
Almost US $30 million worth of transactions were completed in the U.S. courtesy of digital wallets and mobile payments in 2016, according to Statista. That is expected to balloon to more than $274 million worth of transactions by 2021.
For retailers looking to take advantage of this technology, think about making sure you can offer consumers payment options that include Apple Pay, Samsung Pay, Google Pay and Android Pay.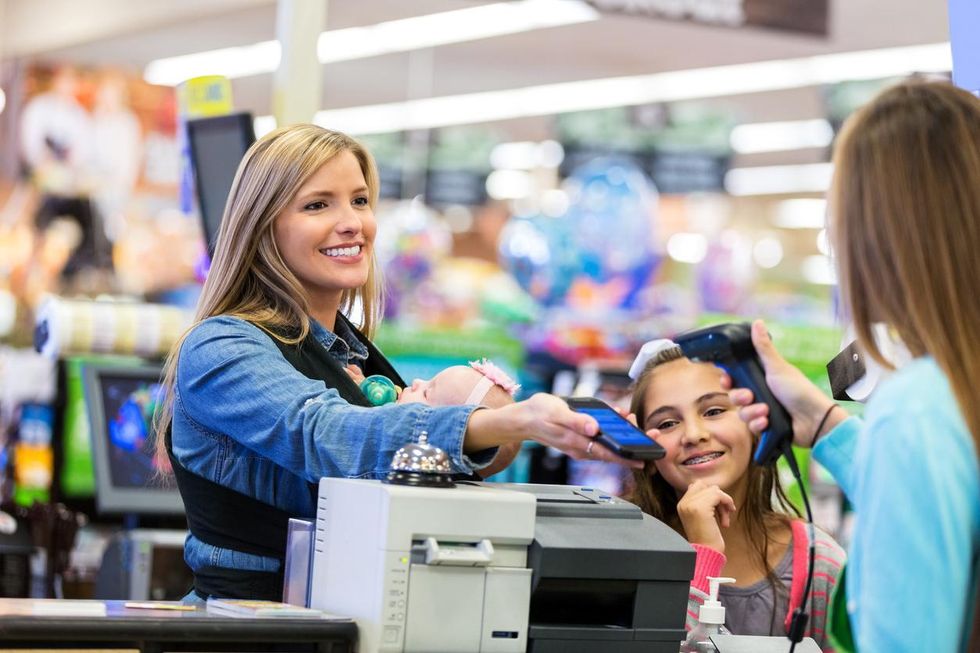 Paying at the register needs to be as easy as buying online for consumers.
Mobile POS
Mobile point of sale, or mPOS, draws on the convenience of apps, mobile devices like iPads, and portable tablet enclosures. Here, retailers can actually bring the register to the consumer—whether you're a major retailer or a seller in a seasonal market.
Most importantly it provides an edge for bricks and mortar retailers looking to shorten the length of time spent by consumers in the queue, and it's widely regarded as the technology of the present and the future.
Nearly 90 percent of retailers will be using mPOS options by 2021, according to the Zebra 2017 Retail Vision Study.
In-app purchasing
Just as customers are looking to pay when and where they please, they're also looking to shop in the manner that suits them. With an ever-increasing push to purchase items on the go, in-app purchasing is coming into its own. Some brands are even adopting virtual reality and augmented reality apps, offering consumers an entirely different view of items before they buy.
Astute brands are now using them to enhance the shopping experience, offering clientele the chance to shop their range from not only the comfort of their home, but ever-increasingly in their own stores including retailers such JCrew and Ikea.

Buy now, pickup later
Behind this buy anywhere, anytime mentality is the convenience that only brick and mortar retailers can offer of "buy now, pickup later". And it's a trend which saw a major boost in sales throughout the holiday season of 2016.
According to Astound Commerce's 2016 Mobile Research Report, 60 percent of consumers have purchased an item online, and then chose to pick up that selection in the store.
Social media
While the consumer may be increasingly savvy about how they shop, data also indicates they rely on the advice of others when it comes to what they buy. Social media, then, is a huge influence—and retailers who take advantage of these sites with branded Facebook pages, Twitter and Instagram accounts can see a large bump not only in traffic, but also in sales.
What's more the use of "buy now" buttons, available within some social media sites, are likely to further drive the purchasing trend.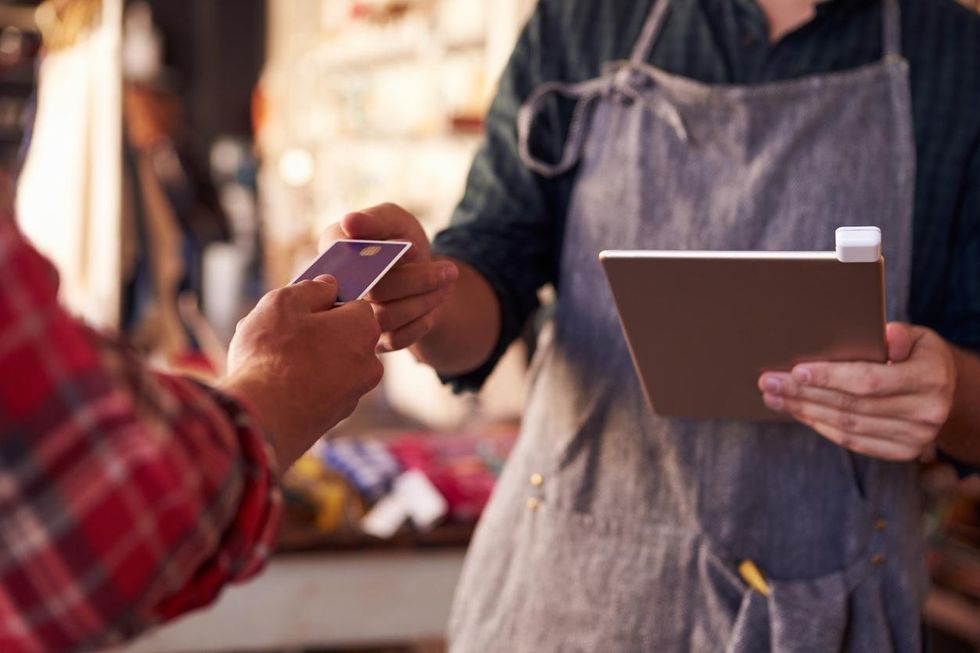 Consumers want to be able to pay wherever they are, and not have to stand in line at a register.
The final word
Long gone are the days when a cash-primed shopper felt a need to walk into a physical store to for a little perusing and purchasing of the wares. The new age consumer expects immediate access to the real or virtual shopping aisle anywhere, any time, with the convenience of paying when and how they choose.
For the new-age retailer, modern commerce is about accommodating this customer's ever-altering whim. If not, that purchase may go to another seller.
-Rebecca Kennedy is a writer who covers retail technology.
Like GearBrain on Facebook