Like GearBrain on Facebook
With just a look, Comcast subscribers can now control their TV using the movement of their eye, able to change channels, return to favorite networks, and search for titles through a on-screen keyboard. The new feature, called Xfinity X1, pairs through someone's current eye-control system. The system is actually a web site, read through eye-tracking technology that a subscriber would already have in place at their home.
Operating a physical remote, which controls a TV by pressing buttons, can be challenging for those with physical disabilities, including spinal cord injuries and ALS, also known as Lou Gehrig's disease. Eye-tracking can return that ability, allowing where someone's eye gaze to act as a control, as can other kinds of accessibility technologies like voice assistants.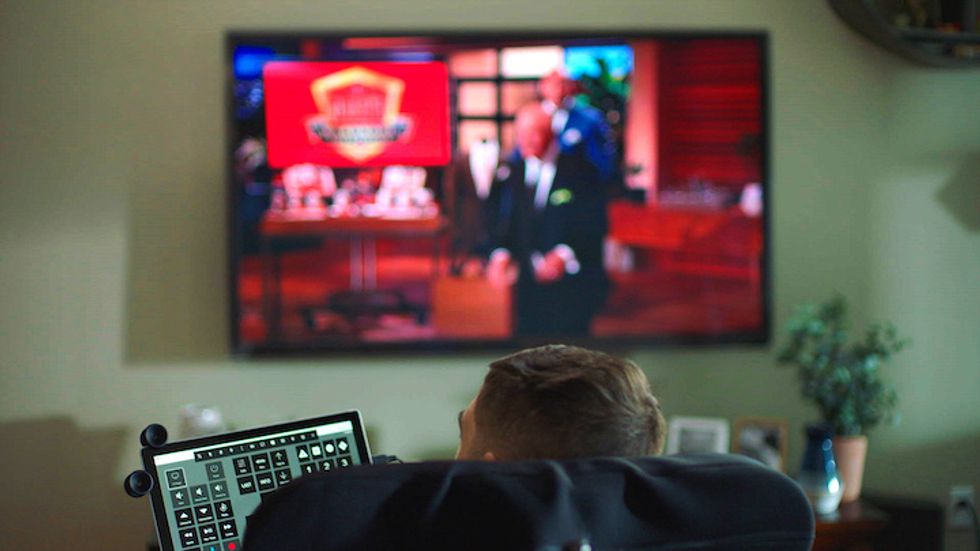 The new X1 feature from Comcast is a free web-based tool that works with a user's existing eye-tracking deviceComcast
How X1 works

Comcast recently demonstrated the new feature, by pairing it with a device from Tobii, a company sells eye-tracking technology to consumers and companies to embed in their own devices. First a 3D modeling of the eye is taken, this enables the technology to recognize a user uniquely. From there, someone can operate the X1, after going to a specific web site, and pairing the web-based remote with their current set top box.
Familiar Windows controls showing up on the right of the screen, and a keyboard in the center. Subscribers can use X1, while family members, visitors and others at home can still use different remotes at the same time.
While access to X1, and using it, is free, Comcast won't be providing the eye-tracking technology itself. Subscribers will need a service already in place that supports that ability.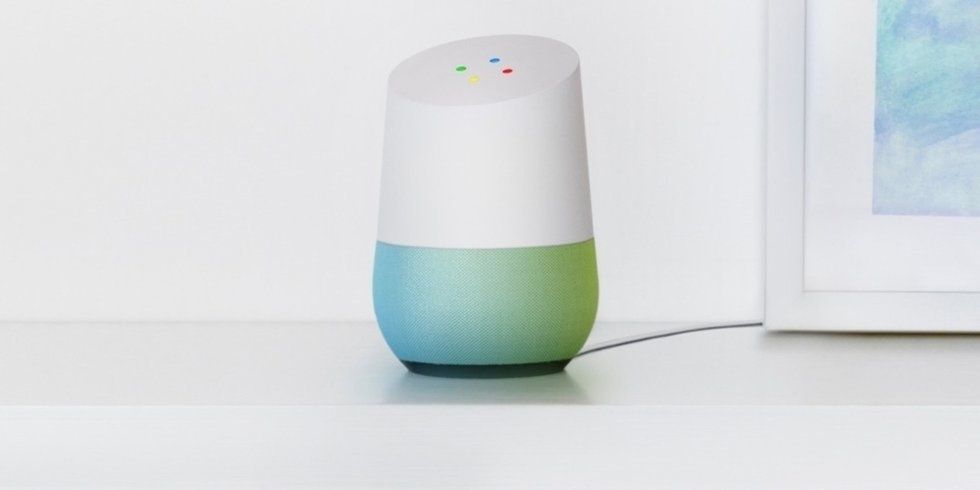 Assistive technology also includes tools like voice control, such as A.I. assistants including those in Google Home smart speakersGoogle
Expanding control

At home, more devices are coming to the market that extend how people interact and control their home. Voice control, through A.I. assistants like Amazon Alexa, Google Assistant and Apple's Siri, allow people to turn on lights, play music, pull up calendar details and lock the doors all by speaking aloud.
Some products bring control through facial recognition — most higher-end smartphones unlock today with just a glance, while others can deliver features through gesture control, such as Motorola which lets users of its phones open a flashlight just by chopping their hands quickly through the air.
Companies including Huawei and Samsung have looked at developing eye-tracking controls to expand how people can interact with their devices. Samsung debuted EyeCan+ in 2014, calling it an eye mouse — a box that sits in front of a monitor, giving people the ability to control a screen with their eyes. At the time the company said it was released open source code for the design and its technology.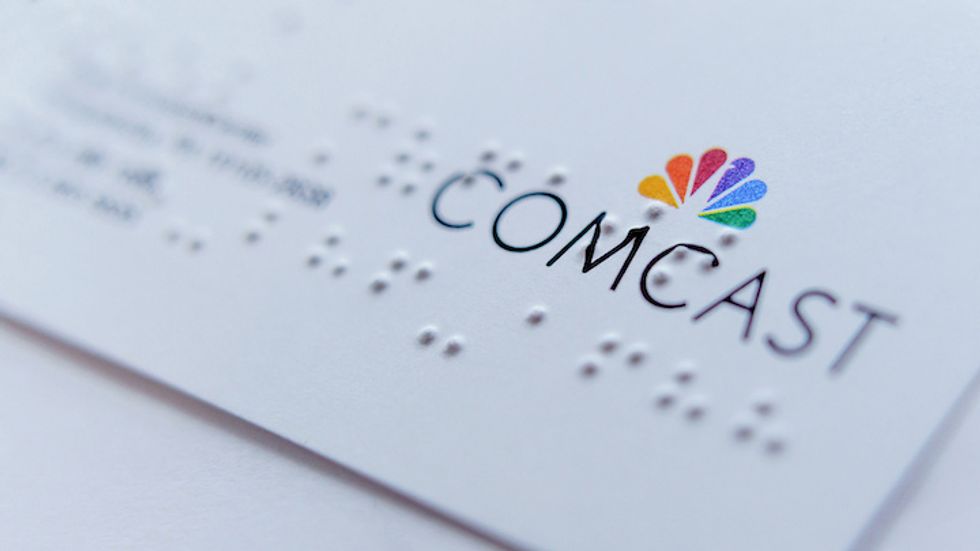 Video description, a talking TV guide and a voice-controlled remote are other accessibility services Comcast has launchedComcast
X1 is just one of the latest features from Comcast meant to expand how people can interact with its services and products. The company launched a talking TV guide in 2014 and a voice-controlled TV remove in 2015. Comcast then debuted video description — which describes the visual elements of what's happening on screen between pauses of narration or talking, for people with visual disabilities— for a live show, the first, with NBC's The Wiz in December 2015.
"Changing the channel on a TV is something most of us take for granted but until now, it was a near- impossible task for millions of viewers," said Tom Wlodkowski, Comcast's vice president accessibility, in a statement. "When you make a product more inclusive you create a better experience for everyone and we're hoping our new X1 feature makes a real difference in the lives of our customers."
From Your Site Articles
Related Articles Around the Web
Like GearBrain on Facebook