Popular weather app Dark Sky will pull the plug on its standalone app in 2022, the company announced. The decision comes more than a year after its purchase by Apple in March 2020.
Dark Sky, a favorite weather app for iOS users, was once an Android app as well. Although support for that ended August 1, 2020 and subscribers were issued a full refund. Today it's a dedicated Apple app — and also a web site — one that let people know about upcoming storms – including hurricanes — and included radar maps too.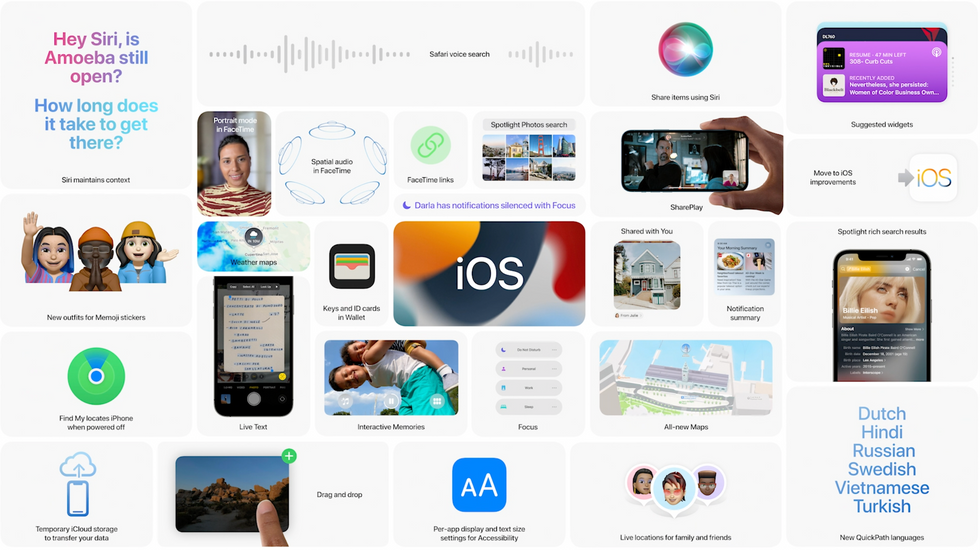 New feature of iOS 15 coming to the iPhone in fall 2021 include updates to its Weather app Apple
Some of these features are those that Apple teased during the Keynote speech at its virtual Worldwide Developers Conference on June 7. These will launch with iOS 15 this coming fall, and include new weather graphics, details about wind, barometric pressure and UV index. The native Apple Weather app will also include animations about the sun's position, precipitation and also air quality.

Dark Sky said its API will remain active through the end of next year, but didn't indicate what will happen at that point for subscribers.
"Support for the Dark Sky API service for existing customers will continue until the end of 2022," the company wrote. "The iOS app and Dark Sky website will also be available until the end of 2022."