Like GearBrain on Facebook
Live less than six days, and Disney+ is already the victim of hacks, with thousands of account details — including passwords — already on sale. Customers have taken to Twitter and to Reddit to report their inability to log on to the service.
Read More:
Disney+ is the company's streaming service that launched on November 12, and reported to have more have 10 million customers in just 24 hours. The service is only available in the U.S., Canada and the Netherlands, and costs $7 a month or $70 a year. Some additional countries, including Australia, are getting the service starting on November 19.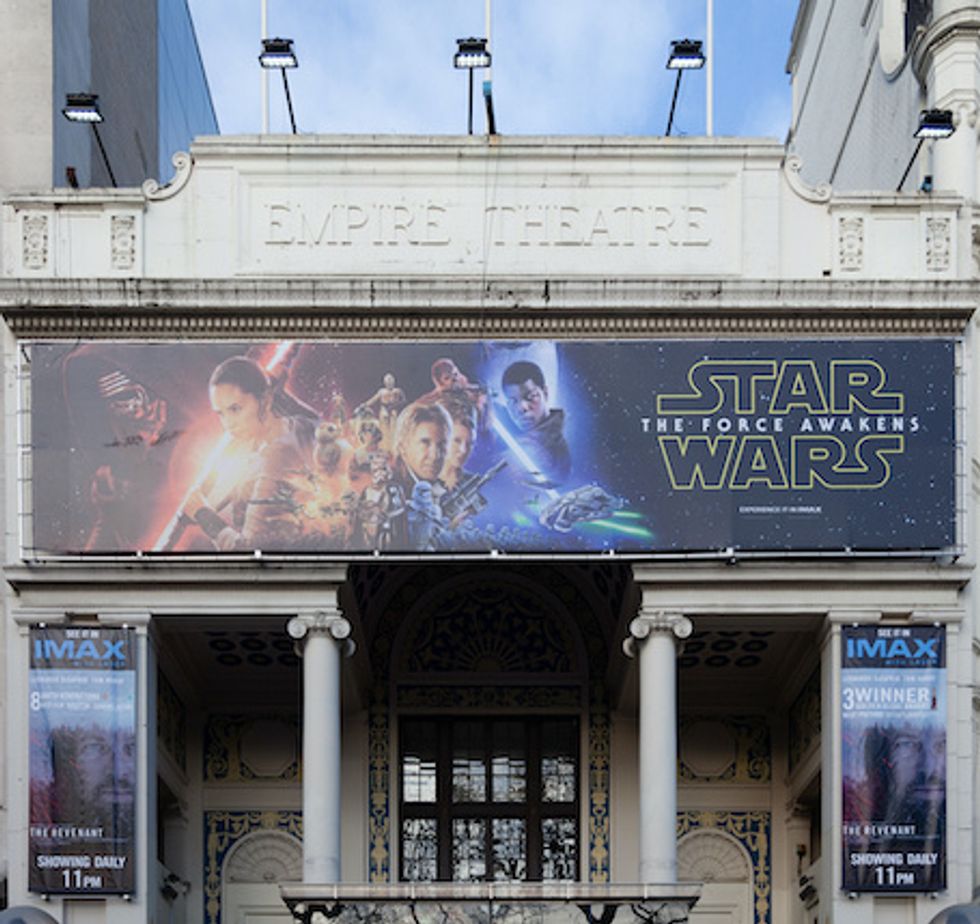 Star Wars films are part of the new Disney+ streaming service Getty Images
That price includes a ton of content, including 25 new — original — shows, and 10 new movies, along with favorite TV series including The Simpsons. There's also a heavily-touted Star Wars spin off called The Mandalorian, which will have eight episodes — in addition to the original "Star Wars" films — plus Marvel fan-favorites including the movie, "Captain Marvel" and "Iron Man 3."

Passwords and user names changed
ZDNet ran an investigation finding that some users admitted they had used passwords that were the same for other accounts they hold online. But others had said they'd used unique passwords just for the new streaming service. Account details were on sale hours after the service had launched, ranging in price from $3 per account to $11, with others being offered for free.
Reports from people on Reddit specifically mention not being able to log-in to their accounts, and finding the user names and passwords they had original entered had changed.
At least one person mentioned not being able to cancel their account, a definite concern as Disney+ is giving users a 7-day free trial, which if opened on the first day of the streaming service, will expire this week, on November 19. But in order to ensure a credit card isn't charged going forward, customers need to cancel their trial — and that means having access to their account.
Another user on Twitter, who was locked out of the streaming service, noted their Disney account were all linked together — from Disney Vacation Club to Disney+ — and had to get on the phone with Disney to try and regain control of her accounts.
@disneyplus HUGE security issue- all Disney accounts are linked together so they have the same password. This means a hack on one is a hack on all. Spending the morning on the phone with Disney Vacation Club. Got access back to DVC and https://t.co/v9x89JdYtW but not Disney+ :(
— Alicia (@juliothegato) November 17, 2019
What to do
Likely a smart move for anyone who has signed up for Disney+ — and still has access to their account — may be to change their user name and password, but certainly their password, and soon. And if the password used is one that is repeated somewhere else on another account, then they should do this immediately, as in now.
If they've shared this information with others — Disney does allow the new streaming service to be shared with those in a household, or even people who don't live in the same space — then alerting them is a solid plan as well.
From Your Site Articles
Related Articles Around the Web
Like GearBrain on Facebook