Like GearBrain on Facebook
The new Disney+ streaming service launches today, November 12, with doors opening at 6am ET (3am PT).
The service includes a huge selection of Disney's back catalog, plus titles from the companies and franchises it owns, including Pixar, Marvel, Star Wars and National Geographic.
Read More:
Disney fans in New Zealand and Australia will have to wait until November 19 to get access, and those in the UK, Germany, France, Italy and Spain will have to wait until March 31, 2020. It will launch in Asia and Latin America towards the end of 2020, with no set release date just yet.
Disney says the titles available on Disney+ may vary depending on which country you are using the service in.
Intended to be as accessible as possible, Disney+ works on a wide range of devices, from computer web browsers, Androids and iPhones, to streaming devices from Google, Roku and Amazon, and smart TVs too.
Here is a quick list of every device type that can be used to watch Disney+:
Apple TV
Android smart televisions (like those by Sony)
Amazon Fire TV devices
Android phones and tablets
Apple iPhone and iPad
Google Chromecast
Roku devices
LG smart TVs
Samsung Smart TVs
Computer web browsers
PlayStation 4
Xbox One
This is a pretty comprehensive list, but there are a couple of devices missing, like the Nintendo Switch and Vizio televisions. Thankfully, given the low, sub-$30 price of devices like Roku and the Google Chromecast, it is cheap and easy to plug a compatible device into your television, should the TV itself not have access to the Disney+ app.
Such a device will also come to the rescue if you are using a particularly old connected television, or if your TV doesn't have an internet connection at all.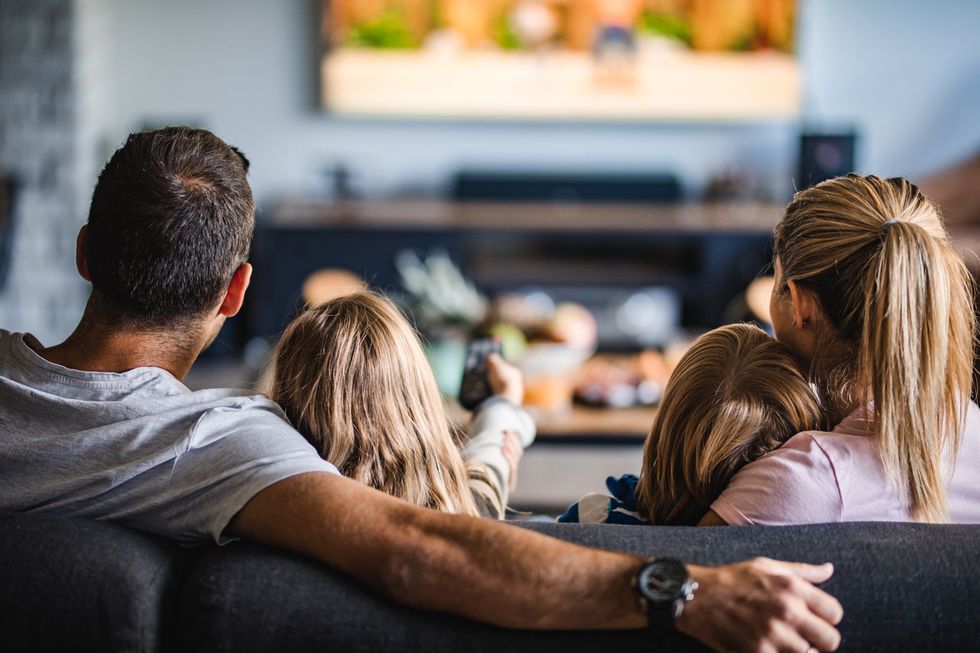 Disney+ offers seven user profiles for each $7 account iStock
Here is everything else you need to know about Disney+

In the US, Disney+ costs $7 per month or $70 per year (which works out at $5.83 a month), and it contains no adverts. It can also be bought as part of a $12.99 a month bundle with Hulu and ESPN+.
For 2019 the service will offer 25 new original series and over 10 new movies, plus 7,500 old TV episodes (including The Simpsons and Malcolm In The Middle), 100 recent movies and 400 older titles. A flagship new show exclusive to Disney+ is The Mandalorian, an eight-episode Star Wars spin-off.
One account can be given up to seven user profiles, which means large families or groups of roommates can all have their own profile on the one $7 account. Content can be downloaded on up to 10 devices at once - that is, the same film or TV episode can be downloaded from the one account to 10 devices, like smartphones and tablets, all at once.
Content can be streamed to up to four devices at once - so while seven people can have accounts only four can use the same Disney+ account at the same time.
Almost all content will stream in 1080p Full HD, with some (and most new content) streaming in Ultra HD with HDR10, Dolby Vision and Dolby Atmos, if you have a fast enough internet connection and the hardware to support it. This even includes older titles, so for example every Star Wars movie gets the Vision and Atmos treatment, and will play in 4K Ultra HD.
All-new Fire TV Cube, hands-free with Alexa and 4K Ultra HD, streaming media player
From Your Site Articles
Related Articles Around the Web
Like GearBrain on Facebook