A week on from his bombshell tweets about taking Tesla private at $420 per share — a figure leading some to believe it was a prank — Elon Musk has published a blog post to explain the situation.
Musk fell short of stating he has actually secured the funds necessary to take Tesla private. However, the chief executive says he made that claim because, following multiple meetings with the Saudi wealth fund spanning almost two years, "[there is] no question that a deal with the Saudi sovereign fund could be closed."
Read More:
Musk added that it is "just a matter of getting the process moving. This is why I referred to 'funding secured' in the August 7 announcement."
Stating that it "wouldn't be right" to share information about going private with just Tesla's largest investors, Musk decided to share information with "all investors at the same time" — hence his tweets on August 7. Musk added: "It was clear to me that the right thing to do was announce my intentions publicly. To be clear, when I made the public announcement...I am speaking for myself as a potential bidder for Tesla."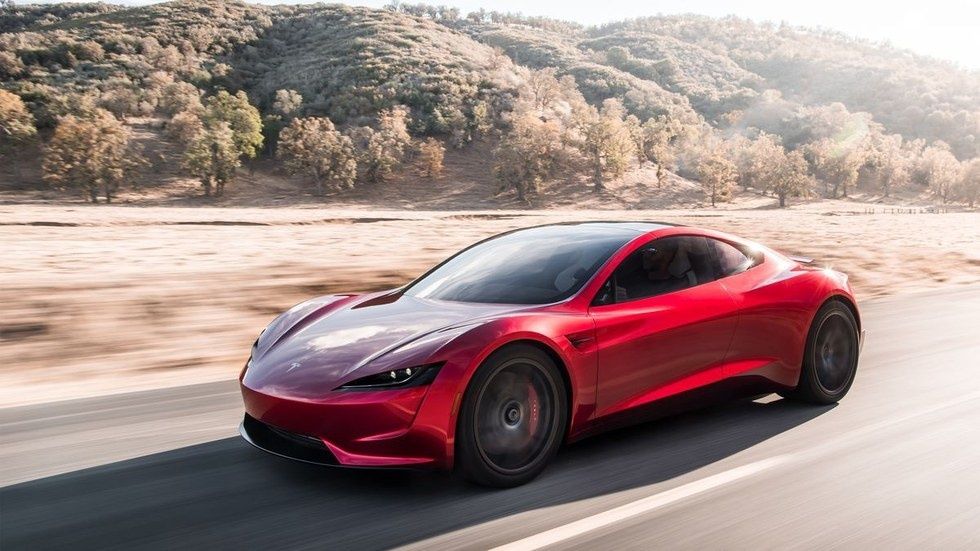 The new Tesla Roadster is due on sale by 2020Tesla
Musk then gave some background on his plans to take the electric car maker private with investment from the wealth fund.
"Going back almost two years, the Saudi Arabia sovereign wealth fund has approached me multiple times about taking Tesla private," Musk writes. "They first met with me at the beginning of 2017 to express this interest because of the important need to diversify away from oil. They then held several additional meetings with me over the next year to reiterate and to try to move forward with a going private transaction."
"Obviously, the Saudi sovereign fund has more than enough capital needed to execute on such a transaction," Musk added, stating that reports of him needing to find $70 billion to take Tesla private "dramatically overstate" the actual amount required.
Crown Prince Mohammed bin Salman is looking to raise the value of the fund from $250 billion to $400 billion by 2020, partly by making investments away from the oil industry for which the country's wealth is best known.
After buying a five percent stake in Tesla through the public markets, the Saudi fund contacted the Tesla boss for another meeting, Musk said. This took place on July 31 this year and saw the fund's managing director "strongly express his support for funding a going private transaction for Tesla". Musk added: "I understood from him that no other decision makers were needed and that they were eager to proceed."