As energy consumption rates all over the world are quickly rising, many experts are hard at work trying to come up with solutions that will bring the situation under control. One of the most important uses for energy in today's world is lighting, which uses about 5 percent of the world's energy. The good news is that lighting solutions which are very energy efficient already exist. LED lights consume much less power than incandescent bulbs while delivering the same light output. They're a flexible technology that can be used in many different places, such as homes, businesses and even in street lighting. In fact, out of the 140 million streetlights that were installed in various countries in 2013, 19 million used LEDs.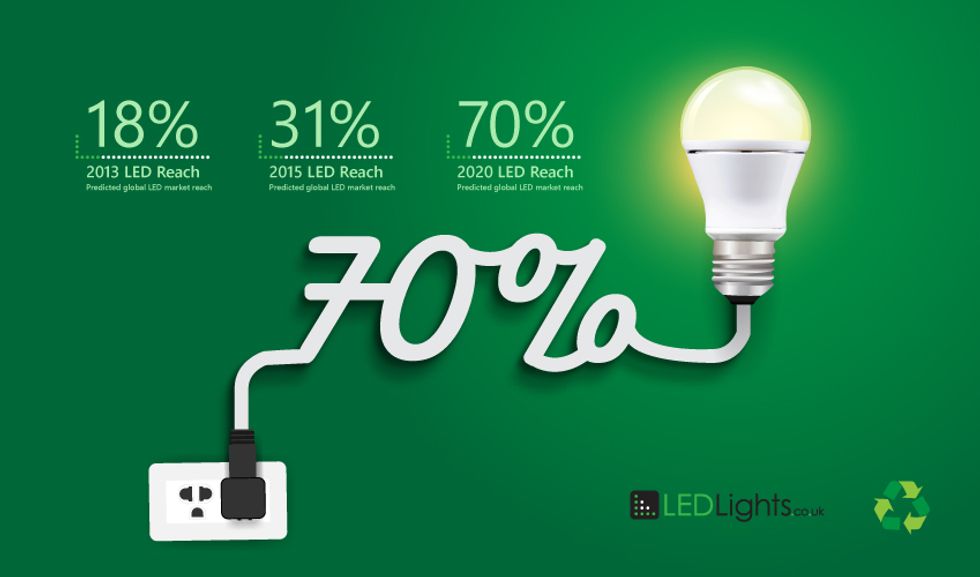 Home users are starting to notice their benefits too. In 2011, LEDs had a 40 percent share of the domestic light market. Their high energy efficiency makes them a popular choice among homeowners everywhere, as they not only help the environment, but also contribute to lower energy bills.

To help you learn more about how to save money on your electric bill, check out our article Cheaper Power to the People. And if interested in getting solar power to help reduce your energy bill, you should read our article, Solar Power For The Home: Ten Questions To Ask To Juice Your Abode.