Like GearBrain on Facebook
Facebook's plans to launch its smart home speaker in the U.S. may be on the back burner. Instead, the social media company may push the device out internationally first — bringing the speaker to the U.S. market later, only after privacy concerns around Cambridge Analytica have waned, according to a story from CNBC, which spoke with two people who have talked with Facebook about the devices.
The speakers, kitted with a camera and a touchscreen, are meant to be a rival to Google Home, Amazon Echo and the Apple HomePod, with its own voice assistant. Expected to be unveiled this week at the company's F8 Developer Conference in San Jose, CA., that plan was squashed once news that a data mining company, Cambridge Analytica, with ties to the 2016 U.S. presidential election, had scraped details from 87 million accounts.
Less than three weeks after its CEO Mark Zuckerberg testified before Congress about the Cambridge Analytica scandal, Facebook revealed a number of new features it plans to roll out to its 2.2 billion users, some definitely with an eye to privacy concerns Capitol Hill, if not Facebook's users, are expressing.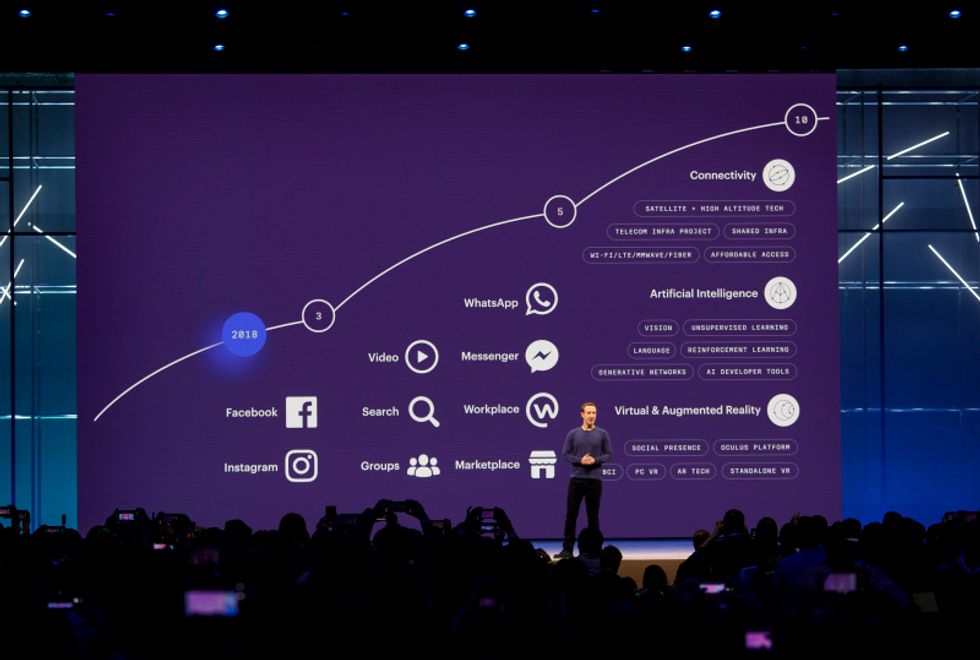 Facebook's CEO ZuckerbergFacebook
One feature is called Clear History, which will let users see which web sites and apps have captured information about them through cookies. People can then remove this information from their account — and also prevent Facebook from linking that data to their account going forward. No word on exactly when that feature goes live as Facebook says, "It will take a few months to build Clear History."

A second feature is one that turns Facebook into a matchmaker, helping you find your true love, and "not just hookups," as Zuckerberg emphasized during F8. The dating service would be opt-in — and expand on what Facebook already allows people to reveal about themselves regarding their relationship status. Recommendations might be made based on mutual friends, interests and even where people are located. That feature is expected to launch fairly soon.
The F8 Developers conference came on the heels of some of the toughest months Facebook has faced, following a whistleblower revealing that Cambridge Analytica had gained access to millions of users accounts — most in the U.S.
Just this week, WhatsApp co-founder and CEO Jan Koum also announced he was leaving his company, now owned by Facebook after buying the messaging app for $16 billion in 2014. Koum was only one of three Facebook employees (Zuckerberg and Sheryl Sandberg's Facebook chief operating officer being the other two) to have sat on Facebook's board. His co-founder Brian Acton left earlier this year and has taken part in the "Dump Facebook" cheerleading in the past month, posting his thoughts on Twitter.
Like GearBrain on Facebook