In a bid to keep fans and drivers entertained, Formula E is the latest professional race series to head online while its real-world championship remains on hold.
Like most of world sport, the sixth Formula E championship has been postponed due to the coronavirus pandemic. And so, in a move echoing that of Formula One, Nascar, IndyCar, NFL and NBA, the all-electric race series has launched a nine-week esports tournament.
Read More:
Called the ABB Formula E Race at Home Challenge, the tournament starts this weekend and will run two separate grids of drivers. One will be made up of real-world Formula E professionals, while the other will include the fastest video game racers, as well as a selection of online influencers. The fastest gamer will be given the chance to drive a real Formula E car once the championship gets underway later in 2020.
Donations from the competition will be directed by Unicef to "comprehensive emergency projects around the world", including those working to supply personal protective equipment for healthcare workers on the Covid-19 front line.
Instead of a regular race format, the tournament will be a Race Royale, which means the last-placed driver will be eliminated each lap until 10 remain, who then race each other for a final lap. Points will be awarded each weekend and carried over to following races.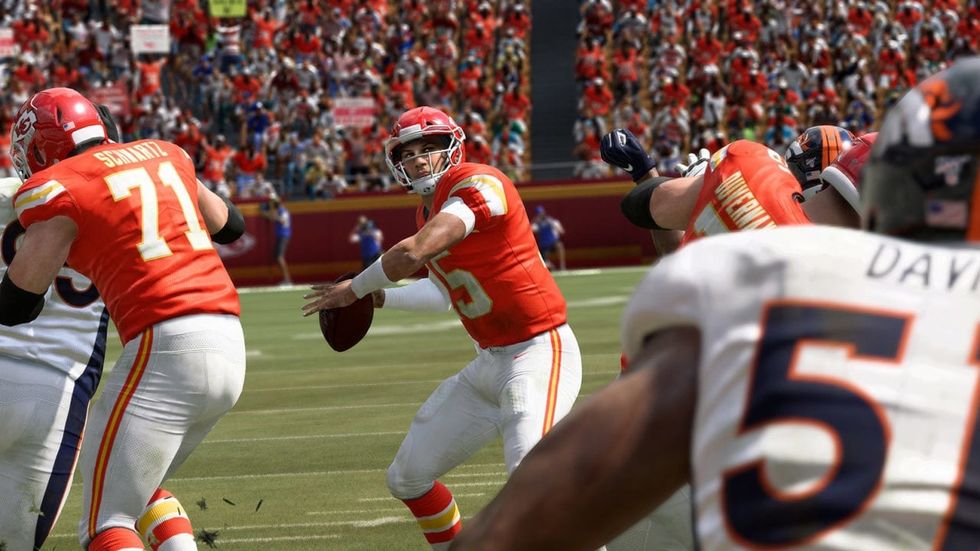 NFL follows Nascar and Formula One with televised esports EA Sports
Each race weekend and its pair of races will take place during a 90-minute broadcast, hosted by Formula E's regular presenters and called by professional commentator Jack Nicholls.

Unlike the esports events run by Formula One, where players use their own varied computer equipment, Formula E has ensured a level playing field. Every driver has been sent the same Playseat race seat, Fanatec steering wheel and pedals, and a PC, monitor, headset and other peripherals provided by Asus.
They will be racing using the rFactor 2 simulator, which is deemed one of the very best, and includes this year's Formula E car, along with the correct liveries and circuits.
The races will be streamed live on Formula E's YouTube, Facebook and Twitch channels, and via the race series' global broadcast partners.