Like GearBrain on Facebook
With the cancellation of almost all professional sports across much of the globe due to the coronavirus, esports is stepping in to fill the void.
Formula One and NASCAR race drivers, as well as professional soccer players, have teamed up with esports promoters and pro commentators to bring fans a digital replacement to their usual Sunday afternoon entertainment.
Read More:
PlayStation 4 Slim 1TB Console - Fortnite Bundle
Last weekend saw current Formula One drivers Max Verstappen and Lando Norris took part in a pair of online F1 races organized to fill the void left by the postponement of the real-world Australian Grand Prix. Both races were broadcast live on YouTube and Switch, a video game streaming service, and they were described by professional commentators.
Darren Cox, chief executive of Torque, said: "More people watched today's 'The Race All-Star Esports Battle' online than watch a Formula One race on Sky TV in the UK. That is an incredible statistic. During the race we were the biggest gaming or esport stream in the world. Bigger than Fortnite."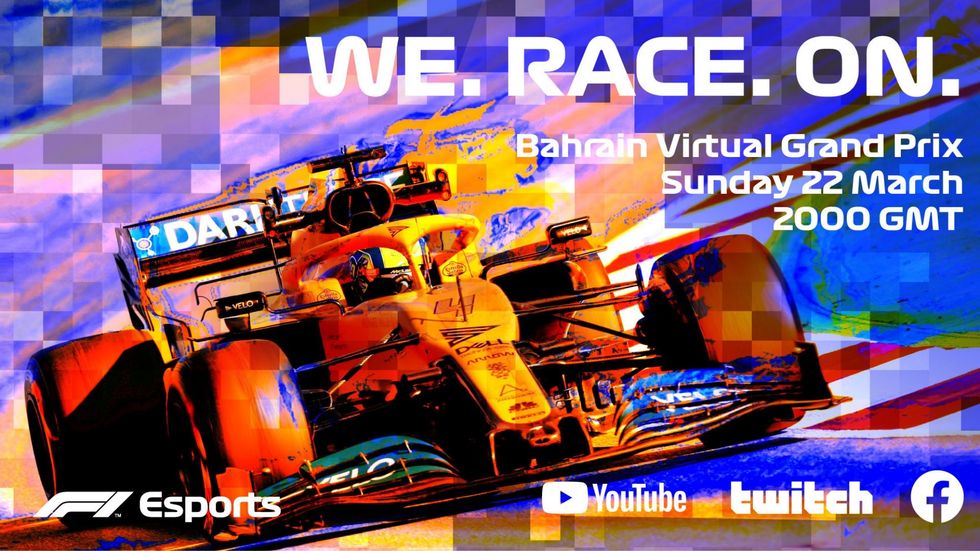 Current F1 drivers will take part in the race series until at least MayF1
It is claimed that 52,000 people watched live, and a further 500,000 watched over the following 24 hours. Other drivers who took part in the weekend tournament included former F1 drivers Juan Pablo Montoya and Rubens Barrichello, and Indianapolis 500 winner Simon Pagenaud.

The race's popularity did not go unnoticed by world motorsport. Starting this weekend, Formula One will begin an official esports race series, to be competed for by a number of current F1 drivers. The virtual races will run in place of those which have been cancelled, starting with the Bahrain Grand Prix on Sunday March 22, at 16:00 EST. The esports series is scheduled to run until at least May, and will see several pro drivers take on a "host of stars" yet to be announced.
The broadcast, which will be available on the official Formula 1 YouTube, Twitch and Facebook channels, is expected to run for 90 minutes, with a qualifying period where grid positions will be determined based on the drivers' fastest lap time, followed by a race half the length of the real thing.
This weekend will also see a new NASCAR-backed virtual race series will kick off in response to the real races being cancelled due to the coronavirus. Real life NASCAR drivers including Dale Earnhardt Jr, Kyle Busch, Denny Hamlin, Clint Bowyer, Kyle Larsen and Christopher Bell will take part. The race takes place on the iRacing YouTube channel from 13:30 EST, March 22, and will be broadcast on FS1 and the Fox Sports app.

Fox broadcasters including Jeff Gordon will commentate on the 90-minute event.
The same day, 'Not The Bahrain Grand Prix' will start at 14:00 EST on the Veloce Esport YouTube channel. The race will include an as-yet unannounced lineup of pro drivers and esports gamers, and will be commentated on by professional broadcasters Jack Nichols, Jolyon Palmer and Rene Buttler.
Elsewhere in eports replacing real-world fixtures, the Seville derby soccer match between Sevilla and Real Betis took place on the Fifa 20 video game with Real Betis striker Borja Iglesias and Seville left-back Sergio Reguilon playing against each other.
Sony Noise Cancelling Headphones WH1000XM3: Wireless Bluetooth Over the Ear Headphones with Mic and Alexa voice control - Industry Leading Active Noise Cancellation - Black
From Your Site Articles
Related Articles Around the Web
Like GearBrain on Facebook