Like GearBrain on Facebook
With millions of people now enduring self-isolation at home due to the coronavirus, video games have surged in popularity.
Not only are esports tournaments attracting professional F1 drivers and being broadcast on television, but gamers are flocking online in huge numbers in a bid to pass time and stay social while isolating.
Read More:
The good news is that, no matter which console you own or gaming ecosystem you are already invested into, there are free and discounted options available to get more out of them.
There are also free trial periods for Apple Arcade and Google Play Pass, so you can temporarily access a wide range of games on your smartphone and tablet for free. Many PC games on Steam are offering free trial periods, too.
Here is what's available to keep you entertained and social during coronavirus quarantine:
PlayStation Plus - 14 day free trial
Subscribing to PlayStation Plus lets you play your games against other people online. It also gives you access to two free downloadable games each month, plus access to exclusive content and 100GB of cloud storage for game saves.
PlayStation Plus offers a 14-day free trial, so you can play online for a fortnight for free, then cancel or start paying the subscription of $10 a month or the far better-value $60 per year.
PlayStation Plus: 12 Month Membership [Digital Code]
Nintendo Switch Online - 7 day free trial
Much like PlayStation Plus, a subscription to Nintendo Switch Online lets you play games with friends over the internet. It also includes access to classic NES games from Nintendo's back catalogue, and a space to store your game save data. That way, if your Nintendo Switch is lost or damaged, you can resume playing from where you left off with a new console.
The subscription costs $3.99 a month, $7.99 for three months, or $19.99 for a whole year, and each tier comes with a seven-day free trial.
Nintendo Switch Online Family Membership 12 Month - Nintendo Switch [Digital Code]
Xbox Live - free trials only with game purchases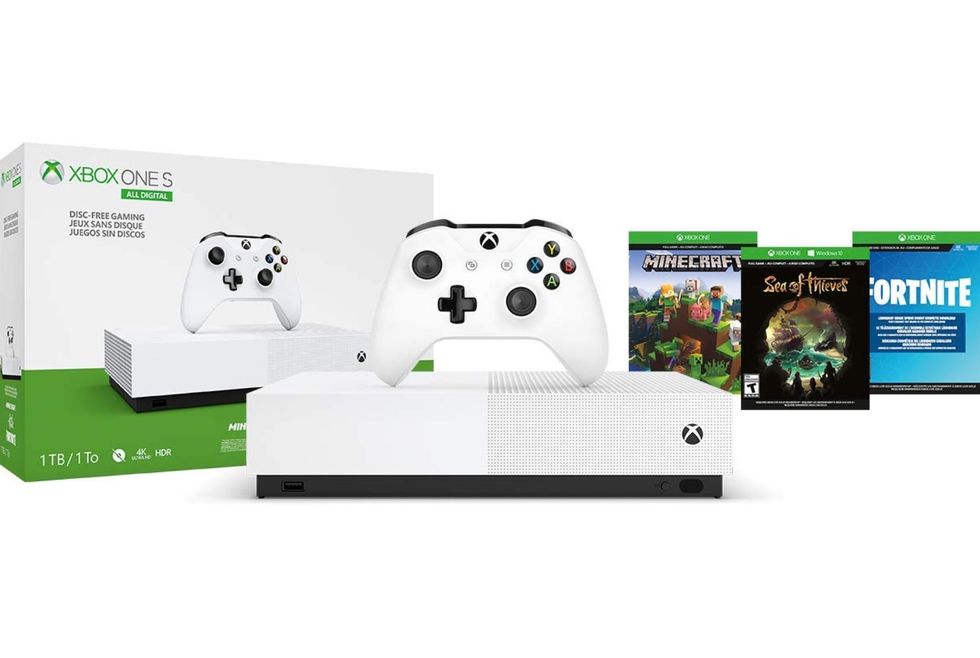 Xbox Live free trials are included with new games and consolesMicrosoft
Unlike the other options so far, Xbox Live does not give a free trial when you sign up. However, newly purchased games and Xbox consoles often come with free trials included in the box. These free trials vary in length from two to 14 days, and give you full access to Xbox Live Gold.

This means you can play against others online, discounts for new games, access to some free games, and early access to demos and beta versions of upcoming releases.
Xbox Live Gold is priced at $9.99 for one month, $24.99 for three months, or $59.99 for a year, but not of these include a free trial.
Google Stadia - three-month free trial (games sold separately)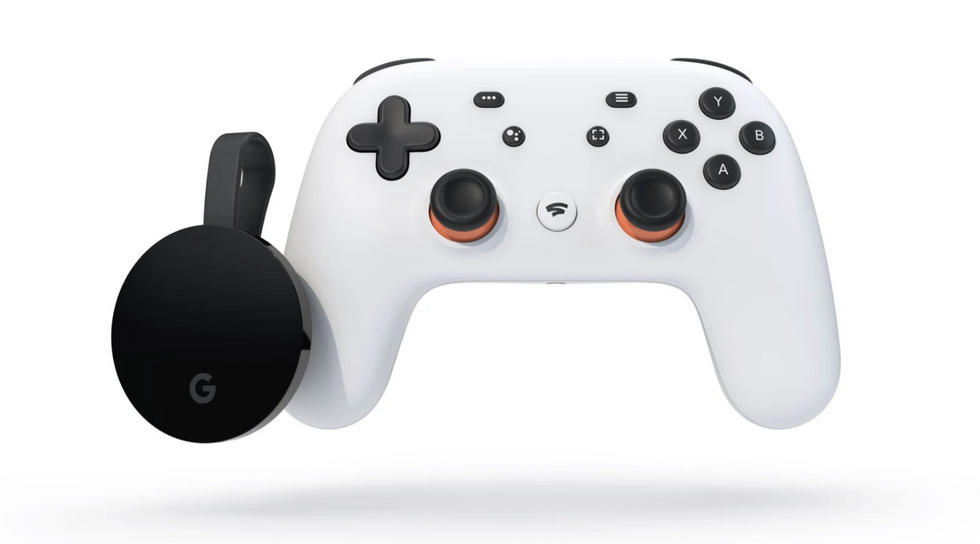 Google Stadia offers three months of free access to its Pro tier Google
Google's recently launched video game streaming service, called Stadia, offers free trials in a couple of ways. Firstly, early adopters who joined Stadia at its launch, known as Stadia Founders, can give a free three-month trial to a friend.

Alternatively, buyers of the Google Chromecast Ultra streaming device can also activate a three-month free trial. However, they won't be able to play using the Chromecast Ultra on their TV unless they buy the Stadia gamepad. Instead, they can access Stadia on other devices like computers, smartphones and tablets.
Google says it will launch a free version of Stadia, but that is yet to arrive. For now, once your trial period ends it costs $10 a month to keep playing, plus the cost of the games you download through it.
Apple Arcade - 1 month free trial
Apple's new Arcade gaming service for iPhone and iPad costs $4.99 a month, but includes a one-month free trial for new users. That way, you can download all of the games you like, and play them as much as you want, for a month before having to pay anything.

You can then cancel your account, or start paying $4.99 a month to maintain access to the Apple Arcade games you downloaded.
Nintendo Joy-Con (L/R) - Neon Pink / Neon Green
Google Play Pass - 10 day free trial
Google's Play Pass works in a very similar way to Apple Arcade, giving subscribers access to an exclusive collection of quality mobile games for Android smartphones and tablets.
Play Pass also costs $4.99 a month and comes with a 10-day free trial for new subscribers.
Steam
Although not a unified effort, many video games available on the Steam platform has seen discounts and free trials in recent days. This is all in a bid to keep gamers entertained while stuck inside on coronavirus quarantine, and serves as encouragement for people to follow social distancing and self isolation guidelines.
Valve - Steam Wallet Prepaid Card ($20)
Like GearBrain on Facebook