The NFL followed Nascar and Formula One this past weekend, broadcasting a video game alternative to fixtures postponed and cancelled due to the coronavirus pandemic.
Broadcast on Fox's FS1 sports channel on Sunday evening, the two-hour event used the Madden NFL 20 video game and saw NFL stars like Michael Vick, Matt Leinart and Orlando Scandrick compete against each other.
Read More:
Adding to the realism, the event featured commentary from Fox Sports broadcasters Chris Myers and Rachel Bonnetta. The virtual tournament put eight NFL stars in a single-elimination Madden NFL 20 tournament with seven matches across three rounds. All players took part remotely from their homes.
Ahead of the tournament, Fox Sports VP Joe Franzetta said: "We are excited to bring together such a dynamic group of talented individuals to help us create some much-needed sports entertainment in these difficult times. Seeing so many people enthusiastically come together for a great cause in such a short time is a testament to the human spirit of cooperation that sports exemplify."
The broadcast drew attention to CDC Foundation, an independent nonprofit that works with the Centers for Disease Control and Preservation (CDC).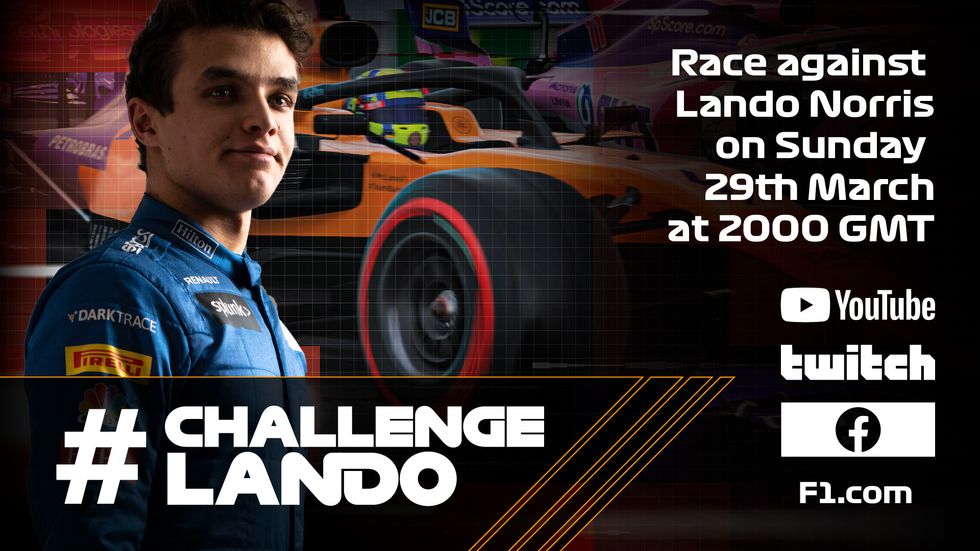 F1 driver Lando Norris took part in the broadcast esports competitionFormula One
Sunday evening also saw Formula One driver Lando Norris take part in a series of online challenges using the F1 2019 video game. Broadcast online and with the official backing of both Formula One and his McLaren team, Norris raced against professional golfer Ian Poulter and a range of esports professionals.

Next weekend, April 5 will see a virtual running of the Australian Grand Prix, which was cancelled in March due to the coronavirus pandemic. It is hoped that Norris and a range of current and former F1 drivers will take part.