Like GearBrain on Facebook
Foxconn, the company Apple uses to assemble millions of iPhones every year, is keen to expand beyond the stagnating smartphone business and into electric cars.
It recently announced plans to work with EV maker Fisker and produce up to 250,000 vehicles annually. Now, Foxconn has confirmed it will pick a construction site for electric vehicles in North America this year, with the factory to be located either in Mexico or the US; Foxconn currently has facilities in both countries.
Read More:
Speaking today, March 16, Foxconn chairman Young Liu said the company will begin building electric cars in North America by 2023. Foxconn also said it will soon decide what to assemble at its Wisconsin manufacturing plant.
Nikkei Asia reports Liu as saying: "We are trying to look for ideal products for our Wisconsin plants. Recently we found that maybe electric cars might be good products to make in the US. The location is also close to the traditional automotive supply chain."
Foxconn plans to invest $354 million annually for the next three years, with the majority of that cash going towards EV operations, semiconductors and creating new growth drivers in a bid to protect itself from a potential slowdown in development and demand in the smartphone sector.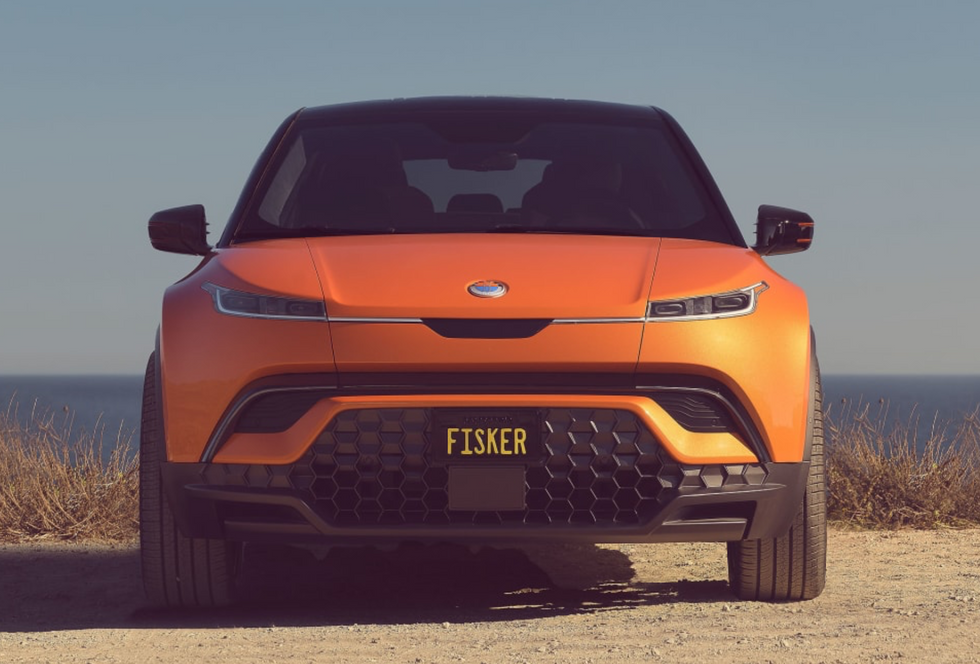 Foxconn plans to assemble up to 250,000 electric cars annually for Fisker from 2023Fisker
It was announced earlier in 2021 that Foxconn had struck a deal with Fisker to assemble its electric vehicles. In doing so, Foxconn saw off competition from Magna, an industry veteran that builds vehicles on a huge scale for the likes of BMW, General Motors, Mercedes and Toyota. Despite its plans to assemble up to 250,000 Fisker cars annually, Liu says Foxconn has capacity to work with other electric vehicle startups too.

It has recently been suggested that Foxconn would be the ideal manufacturer partner for the rumored Apple car, which has also recently been tied to Hyundai, Kia and Nissan.
When asked about whether Foxconn might assemble a vehicle for Apple, Reuters reports Liu as saying it is "still a rumor" without commenting further.
BougeRV Level 2 EV Charger Cable (240V, 16A, 25FT) Portable EVSE Electric Vehicle Charging Station Compatible with Level 1 for Chevy Volt, BMW, Nissan Leaf, Fiat, Ford Fusion
From Your Site Articles
Related Articles Around the Web
Like GearBrain on Facebook