Like GearBrain on Facebook
The year began with fevered talk about how Apple was on the brink of securing a deal with Hyundai to build its own long-rumored car. However, after the target switched to Kia (also owned by the Hyundai Motor Company), then to Nissan, the news cycle soon fizzled out.
But Apple is seemingly still keen to build its first vehicle and, according to Bloomberg, is looking to take an iPhone-like approach and partner with a contract manufacturer instead of an auto brand.
Read More:
The difference between an auto brand, like the aforementioned Hyundai, Kia and Nissan, and a contract manufacturer like Foxconn and Magna is key to understanding what Apple's approach should be.
The former, established automakers produce vehicles themselves and with their badge on the hood. They will occasionally form partnerships with each other, such as when Mazda and Abarth worked together on the MX-5 Miata and 124 Spyder, and how Toyota and BMW currently share a platform with their Supra and Z4. But it is somewhat unlikely that a company like these would choose to work with Apple on a car that would be exclusively branded as an Apple product.
Citing a manager who has worked at Apple and Tesla, Bloomberg explains how Apple asking a car maker to build its Apple-branded car would be like it "asking bitter smartphone rival Samsung Electronics Co to manufacture the iPhone...A traditional automaker would be reluctant to help such a potentially disruptive competitor."
Instead, Apple needs a contract manufacturer and the two most obvious options are Foxconn and Magna. The former already assembles the iPhone for Apple, and is happy to forego its name appearing anywhere on the product in return for massive annual orders. Foxconn has also assembled products on similar terms for Amazon, BlackBerry, Google, Huawei, Intel, Microsoft, Nintendo and Sony among others.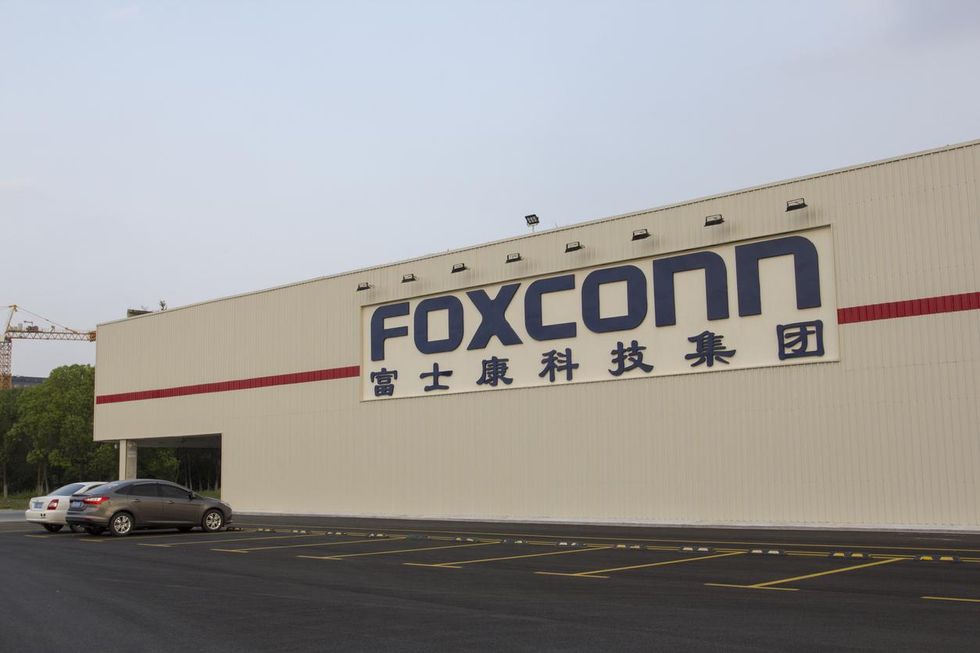 Foxconn is to produce vehicles for Fisker and with GeelyiStock
Most recently, Foxconn partnered with US electric car startup Fisker to build up to 250,000 vehicles annually. A month later, in February 2021, Foxconn teamed up with Chinese auto giant Geely (parent of Volvo, Polestar and Lotus, among others) to jointly build vehicles for other automakers.

Bloomberg added: "An Apple employee involved in manufacturing said Foxconn is used to having Apple engineers tell it what to do and that the company's factories are already filled with Apple-designed equipment."
Meanwhile, Magna International is a Canadian firm and the largest automobile partners manufacturer in North America. It supplies parts to GM, Ford, BMW, Mercedes, Volkswagen and Tesla among others – and its Austrian subsidiary Magna Steyr assembles whole cars for Mercedes, BMW, Jaguar and Toyota.
It has produced the Mercedes G-Class since 1979, the BMW 5-Series since 2017, the electric Jaguar I-Pace since 2018, and currently assembles the aforementioned BMW Z4 and Toyota Supra siblings. Yet no Magna branding appears on these vehicles, and most buyers are probably unaware that their German, British or Japanese car was built in Austria by a firm they are unlikely to have heard of.
Apple was reportedly in talks with Magna around five years ago, during the early days of Project Titan, the division set up by the iPhone maker to design its first vehicle. Apple also spoke with BMW around this time, with boss Tim Cook reportedly showing interest in the firm's i3 electric car.
Speaking to Bloomberg, Eric Noble of CarLab, a consulting firm, said: "Magna is the most logical choice," adding how it is "amazingly good" and a partnership with Apple would be more stable than if the technology firm worked with an existing automaker.
From Your Site Articles
Related Articles Around the Web
Like GearBrain on Facebook