As if Manhattan's streets aren't crazy enough, General Motors is placing self-driving cars — Chevy Bolts — on its roads starting next year. The Wall Street Journal reports that a 5-square-mile area in lower Manhattan is the first testing grounds. While the area may sound small — the entire island is made up of just 23 square miles, so that's about 20 percent of Gotham.
Audi may have been the first car company to demo autonomous technology in the state of New York, but GM is the first company to get permission to test autonomous vehicles in New York City, and the launch is coming from GM's subsidiary Cruise Automation.
The cars are being described as Level 4 automation — which means that the car can essentially drive itself safely, but is designed to shut off should a need for a human arise. Level 5 is the ultimate in autonomous technology, where not even a steering wheel or pedals are needed.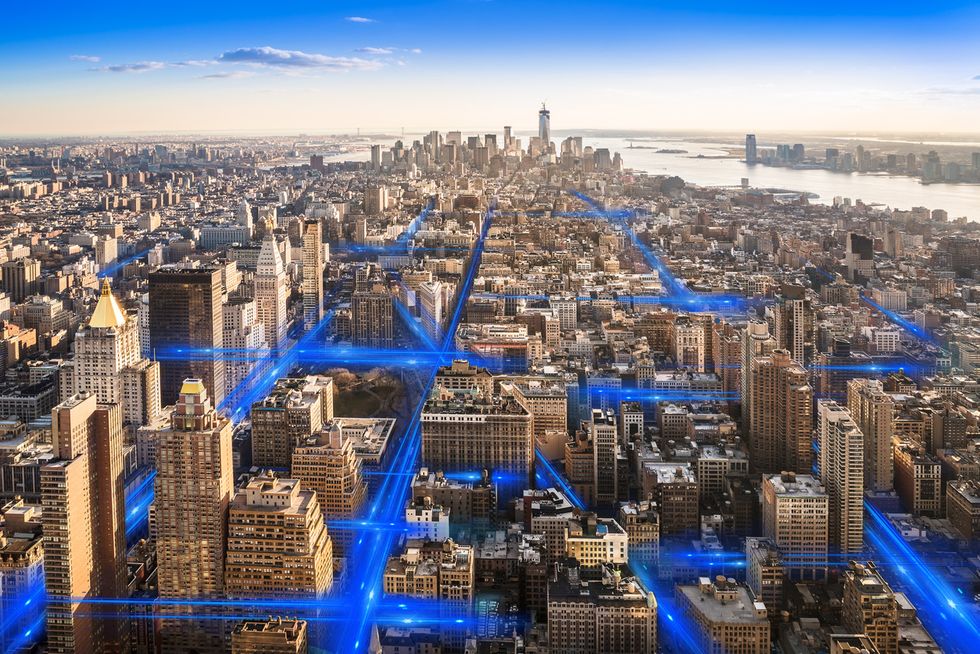 GM will test self-driving cars in a downtown ManhattaniStock
In this first trial in Manhattan, all of GM's test cars will have people inside the vehicle— an engineer who will sit in the driver's seat, plus a second person in the passenger seat. The area is currently being mapped via geo-fencing tools — and GM will be hiring people in the New York City area, says New York's Office of the Governor.
GM invested $334 million in new machinery and technology at automotive plants in New York, saving 1,194 jobs and creating 67 new positions, announced back in December 2016.
Testing on Manhattan's intensely trafficked roads is a coup for GM as seeing how autonomous vehicles handle in congested areas is crucial for making sure self-driving cars can handle not just on more quiet open roads.
"Testing in New York will accelerate the timeline to deploying self-driving cars at scale," says Kyle Vogt, CEO of GM'sCruise Automation in a statement. "New York City is one of the most densely populated places in the world and provides new opportunities to expose our software to unusual situations, which means we can improve our software at a much faster rate."