Google health subsidiary Verily Life Sciences has created a way of assessing a person's risk of heart disease by looking into their eyes and sending the view to a piece of artificial intelligence.
The machine learning software analyzes scans of the back of a patient's eye. It can then accurately estimate the person's age, blood pressure, and whether they smoke or not. This information is then used to help determine whether they are likely to suffer from a heart attack or other heart disease in the future.
Using this data, Verily claims its artificial intelligence can predict the risk of heart attack and other major cardiac event with roughly the same accuracy as current mainstream methods.
When presented with two retinal scans, one of a patient who suffered from a cardiovascular event - like a heart attack - within five years of the scan, and one who didn't, Verily's AI correctly predicted the patient's future with 70 percent accuracy. Current predictions - which require blood tests - operate with 72 percent accuracy.
While almost as accurate, Google's system does not require a blood test, lowering the time and cost of patient analysis.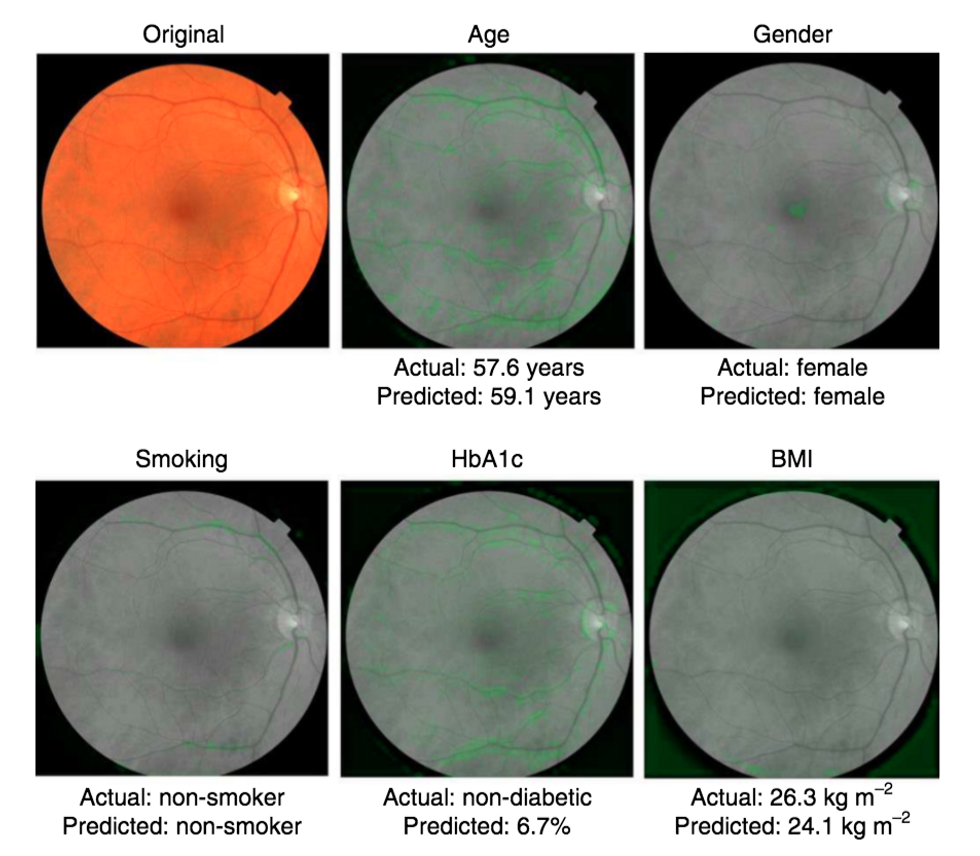 Scans analyzed by the Google AIGoogle / VerilyLife Sciences
Verily and Google scientists trained the algorithm by allowing it to analyse medical data from almost 300,000 patients. As well as eyes scans, this also included general medical data. Neural networks were then used to analyse the data and look for patterns which could help find a correlation between the scans and a patient's health.
In a paper published in Nature, Verily said: "Our results indicate that the application of deep learning to retinal fundus images alone can be used to predict multiple cardiovascular risk factors, including age, gender and SBP (systolic blood pressure). That these risk factors are core components used in multiple cardiovascular risk calculators indicates that our model can potentially predict cardiovascular risk directly."
(Check out The GearBrain to learn what smart home products and connected devices work with Google Home or Amazon Alexa.)