The Google Assistant can now be used to check your work calendar, thanks to an update which lets the voice assistant tap into Google's G Suite enterprise platform.
Google Assistant's integration with G Suite only works with the calendar application for now, but this update means you can ask the Assistant when and where your next meeting is.
Read More:
Because the Assistant works in the same way wherever it is, you can check this information by saying "Hey Google, tell me about my next meeting" to the Assistant in your smartphone, on your watch, inside your Google Home smart speaker, or in the car.
The system is in beta for now, so could be occasionally buggy or perform inconsistently. Additionally Google Assistant's G Suite integration is currently limited to the calendar application.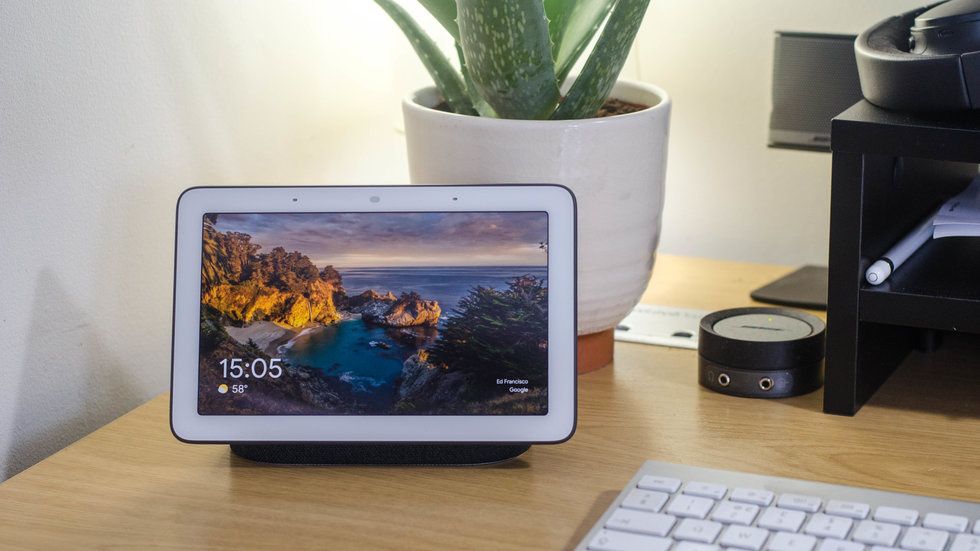 The Google Home Hub smart displayGearBrain
Another unfortunate drawback is how you cannot be logged in to your personal and corporate Google accounts at the same time, on the same device. So you can't ask Google Assistant about the location of your next work meeting, then immediately check what your calendar says you have planned for the weekend.

Instead, you must go to the Google Home or Assistant app, then switch from one account to another. We hope this will be addressed once G Suite integration comes out of beta, and the Assistant can be asked about both your work and personal calendars (and emails and contacts lists, too) without switching accounts first.
Of course, if you carry a separate work smartphone you could sync the Assistant on that to your G Suite calendar, then ask that about work appointments and ask your personal phone about your evenings and weekends.
Check out The GearBrain, our smart home compatibility checker to see the other compatible products that work with Google Home and Home Mini.
Unboxing in 10 Seconds - Lenovo Smart Display with Google Assistant www.youtube.com