Like GearBrain on Facebook
Google has added a new feature to its Assistant on smart speakers and displays, called Guest Mode.
The new feature is intended to be another way for controlling what interactions the Google Assistant saves, and when it restrains from sharing personal information with those who ask.
Read More:
With Guest Mode enabled, the Google Assistant will not store any conversations had with it. This could come as some reassurance for guests visiting your home, who might not want the Assistant to record anything they say to it. It also means interactions had between a guest and the Assistant will not affect its understanding of you.
Another feature of Guest Mode is how the Assistant will not reveal any personal information while it is enabled. That way, visitors to your home will not be told about your calendar events and other personal details when speaking to the Assistant.
We also think this feature would be useful when guests are round and you don't want the Assistant to mistakenly hear its name and start talking, then potentially revealing private information that you don't want shared with your guests.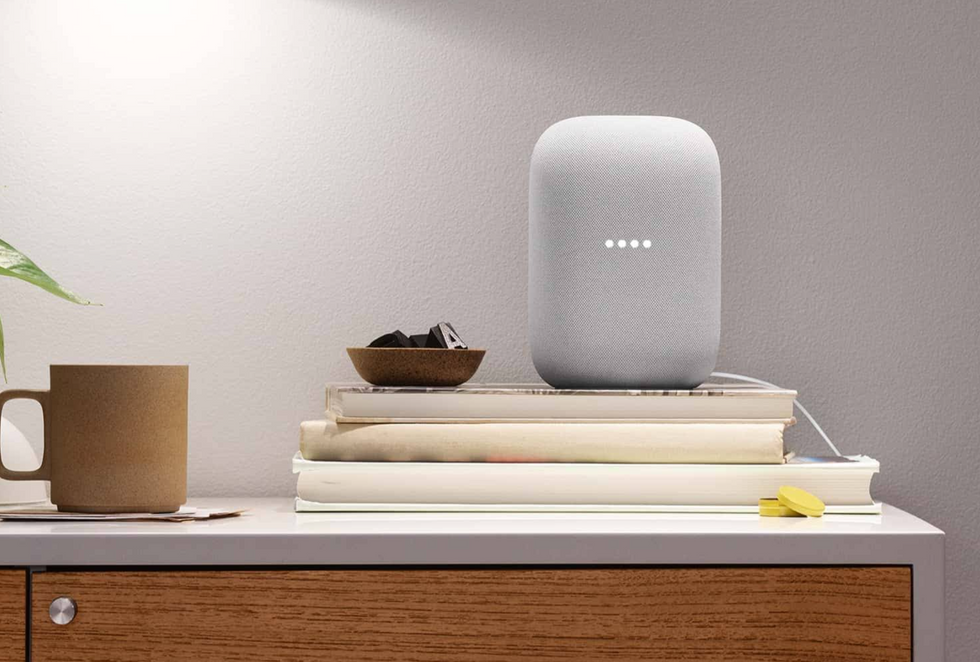 Guest Mode also works with smart speakers like the Nest Audio Google
Google adds: "Guest Mode can also come in handy when you have people over and you don't want their interactions with your device to be saved to your account. You or your guests can easily turn it on and off at any time. Whatever your reason, we know there are times you may not want your own Google Assistant interactions saved — the choice is always yours."

Guest Mode isn't billed as a security feature, as it can be disabled by anyone who asks. But we think it's a useful way to limit the Assistant's abilities to share private information, and protect the privacy of guests in our home.
Google suggests how Guest Mode could be used to hide certain interactions you have with the Assistant. Google gives the example of using the Assistant to suggest recipes for a surprise meal; asking for these recipes with Guest Mode switched on means they won't appear in your Assistant search history.
Guest Mode is available on all Google and Nest smart speakers and displays. It is enabled by saying: "Hey Google, turn on Guest Mode." Once enabled, an icon showing a blank user profile picture appears in the top-right of your smart display, and when someone speaks the display will not show their profile picture, as the Assistant normally does when recognizing a voice.
To switch off Guest Mode, say: "Hey Google, turn off Guest Mode". You can also check if Guest Mode is on or not (useful for smart speakers lacking a display) by saying: "Hey Google, is Guest Mode on?".
Check out The GearBrain, our smart home compatibility checker to see the other compatible products that work with Google Assistant enabled devices.
How to Add Devices to MyGear in The GearBrain www.youtube.com
From Your Site Articles
Related Articles Around the Web
Like GearBrain on Facebook