The GearBrain helps consumers find products for their home that are effective, efficient, and crucially work with each other — the most comprehensive find engine for smart devices. We can help you find smart devices that not only work in your home, but also those devices that you wear and take with you in the car, to the office or on the road.

Our latest version of The GearBrain will also help you troubleshoot any issues you might run into while connecting these devices together, so you can integrate them into your life easily and quickly.
The platform includes 270 different categories of smart devices — basically everything you could ever want for your smart life — along with all the details you'll need. We've included technical specs, links to customer service support, owner's manuals, setup guides and warranty information, all digitally stored in one place, simple to find when you need them. Even better, you'll never have to hold onto any of these materials again if you register your devices in your profile on The GearBrain. We will keep it safe and sound for free.
The GearBrain, First Compatibility Find Engine for Smart Devices www.youtube.com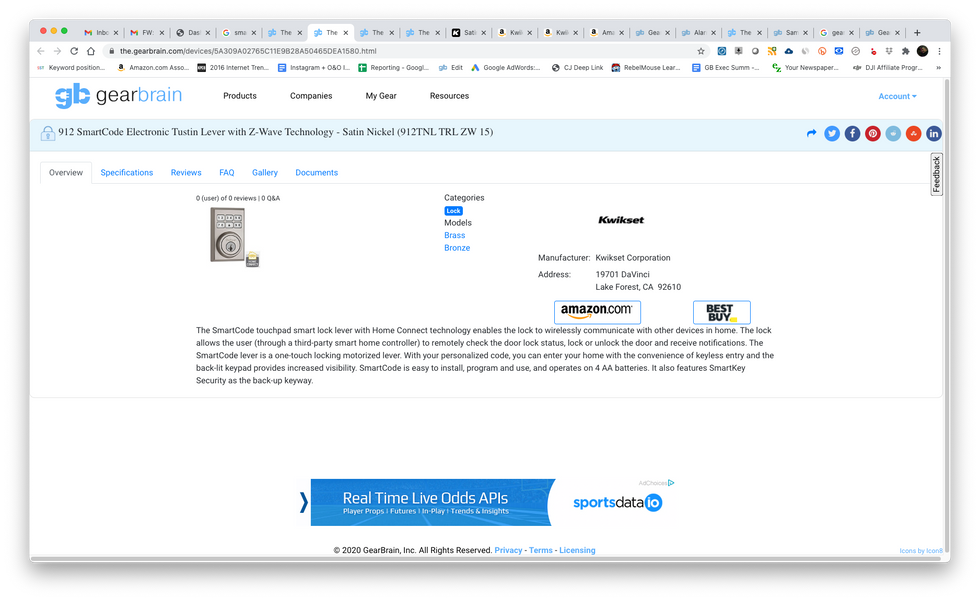 Product pages are easy to find and can be added to your MyGear profile for free.GearBrain
How does it work?

The GearBrain is simple to use. First, open a free account. Once you've registered, you can visit any of the four categories: Products, My Gear, Brands and Resources. Here is a little information about each category:
In Products, we'll help you find smart devices based on specific product categories. For example, you can easily find product information on Samsung SmartThings Hub or any smart device based its UPC or model number. Soon, you will be able to find products based on specific details — such as those that work with Google Assistant — as well as devices that will work with anything you've stored in the "My Gear" section.
In "My Gear," you'll find your profile, along with a list of all of your smart devices . You can even group products according to the room where you have them working in your home. Once you'll added your devices to your profile, you can then check out product pages like a setup guide or owner's manual. These will always be available, and readable, for any device from a tablet to a PC, laptop to a smartphone.
In Brands, people can find devices specific to a manufacturer or company if they have a brand preference.
In Resources, you'll go directly to product information for any product, including the warranty and technical specs. You'll also be able to find reviews, how-to videos and product FAQs in this section as well.
As we rollout our new version of The GearBrain, if you can't find a specific product, we want to know. Just send us an email at support@gearbrain.com, let us know the name of the smart device, and within 48 hours, we will send you a notification to let you know the product has been added to The GearBrain. It's that simple.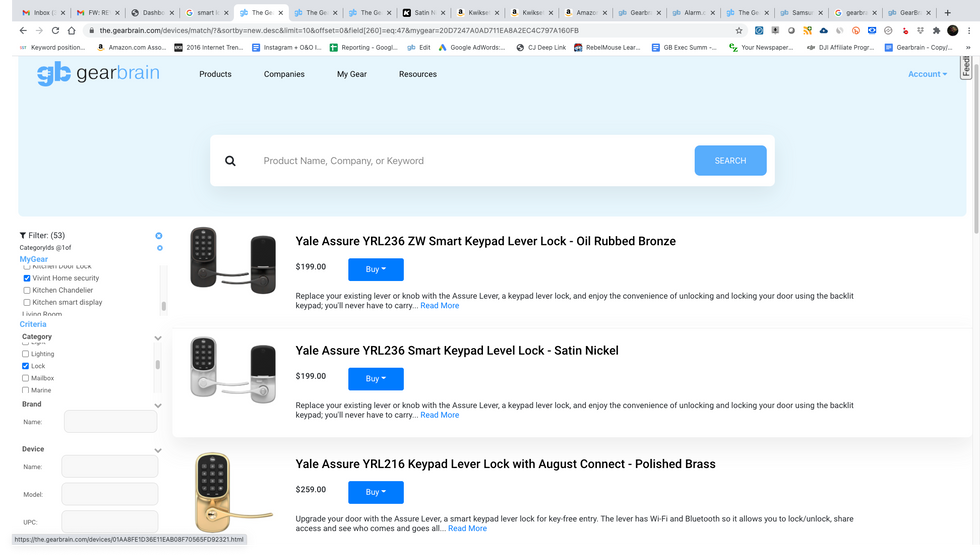 Results are quick and provide easy access to product information and purchasing options.GearBrain
We hope you like the updated version of The GearBrain. We're dedicated to helping you with the buying and operation of any smart device. Plus, for being a first-time registered user, we're including a lifetime membership for free.

In the near future, we will be launching premium services, designed to enhance your experience with The GearBrain. These services will range from a concierge service that provides buying advice and 24/7 customer service, to voice skills for use on your smart speaker, whether you own an Amazon Echo or a Google Nest Hub. We're also designing one-click warranty registration features along with customized notifications about any software updates needed for your devices. If you register now, we will waive the fees for these features in the future.
Let us help you create the perfect smart home for your life. Start by building your profile, then finding and adding devices unique to your environment. We also encourage you to post questions and comments in the FAQs and review sections, so you can share what you're learning with others, and even us. And remember, if you don't see a product you're curious about, or can't find a solution you need, please let us know. We'll be happy to find the product or solution for you and your home.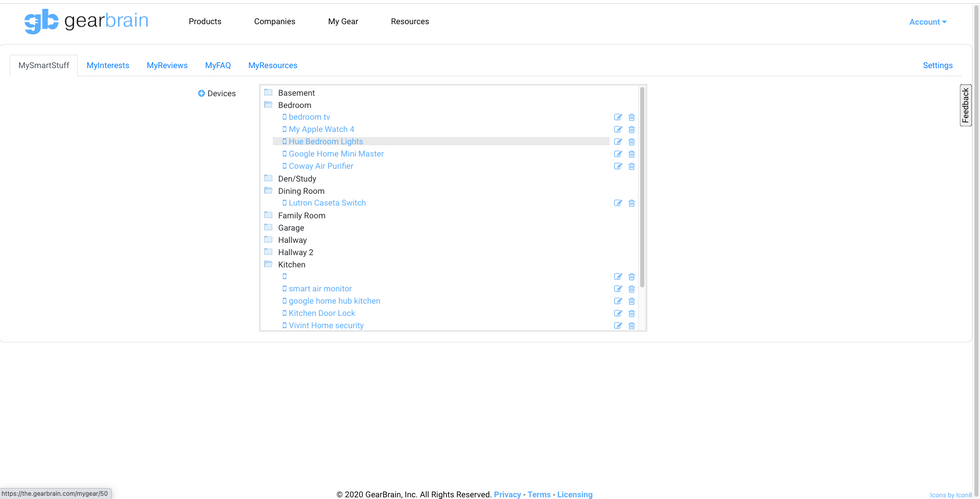 Store vital product information for your smart devices for free in MyGearGearBrain
All-new Echo Show 10 (3rd Gen) | HD smart display with motion and Alexa | Charcoal
How to find a smart tv with built-in technology like Chromecast, Apple Airplay, Alexa and more. www.youtube.com