Like GearBrain on Facebook
Google Assistant is to gain a number of new features in the coming weeks, the search giant has announced ahead of next week's Mobile World Congress technology show in Barcelona.
Chief among the updates will be a large expansion of the languages the Assistant can speak. So far that number stands at eight, but Google says that by the end of 2018 Assistant will understand more than 30, including Danish, Dutch, Hindi, Indonesian, Norwegian, Swedish and Thai. Google says these 30 languages will cover 95 percent of Android users.
What's more, Google Assistant will soon be able to understand and speak multiple languages at once. Currently, changing the language of Assistant means changing the language of your entire Android operating system.
But soon it will understand English, French and German at the same time - however, you will have to stick to the same language for each question or command you issue to Assistant. As Google suggests, this will enable users to speak English to Assistant at work, then switch to French or German while at home without changing any settings.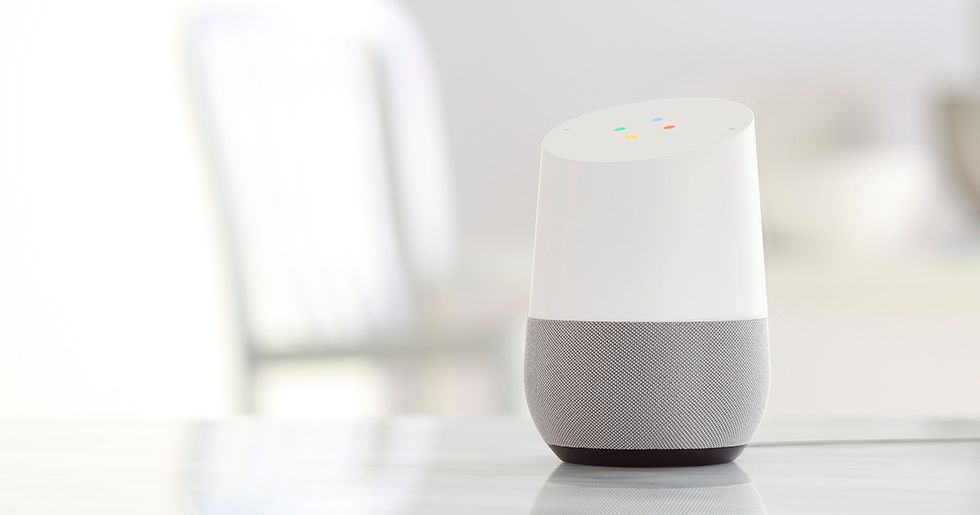 With Routines, the Google Home smart speaker will be able to do several things at onceGoogle
Language is an area where Google lags behind Apple's Siri, which can already speak 20 languages (including Mandarin and Cantonese, which Google cannot) and in some cases several dialects of each - for example, Siri speaks nine English dialects.
Google is also giving Assistant greater abilities when it comes to interacting with third-party smartphones. For example, Assistant will soon understand instructions relating to specific features of non-Google handsets, so LG customers can ask Assistant to "take a wide-angle photo" or "open the camera in manual mode".
Non-Google handsets - that it, any Android which isn't a Google Pixel - will soon be able to hear the 'hey Google' or 'okay Google' command while their screens are off.
Finally, Google says the Routines feature it announced last year will finally come to Google Assistant in the coming weeks. This enables Assistant to perform several tasks after being given just one instruction. For example, you can configure Assistant to turn on the lights and heating, play your favorite music and perform other smart home tasks when you say 'hey Google, I'm home'.
To learn more about what you can do with Google Assistant, check out The GearBrain's What Works with Google Home and The Google Home Mini.
Like GearBrain on Facebook