Google Pixel Tomorrow, Oct 4, is Google's day with the tech giant expected to launch products from new Pixel smartphones to showcase what Android can do ( and already leaked as below) , to the much hyped about smart home hub, the Google Home speaker. This product, which will make use of its voice-enabled AI Google Assistant, is meant to be a direct rival to Amazon's Alexa. What it will do—and won't do—will become more clear tomorrow. But as voice-control heats up, and consumers grow more comfortable running their homes by just saying what they want, tech companies are eager to be the app used to run people's lives. (To learn more about Amazon Echo, check out GearBrain's Amazon Echo: Best AI Digital Assistant For Any Smart Home)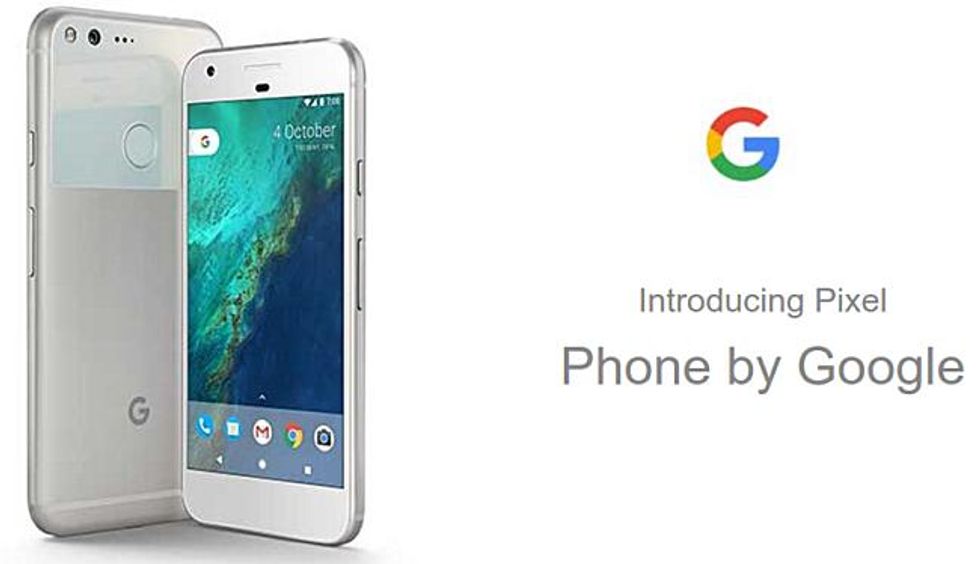 Images of Google Pixel phones were leaked late last night by a retailer Carphone Warehouse, before images were taken down.
DMV's Demise? California has just given the greenlight to self-driving cars—without drivers. A new bill was signed into law that grants permission to tests of autonomous vehicles without driver, steering wheel, brake pedals or accelerator in specific locations—and at speeds lower than 35 mph. Right now, the bill only grants permission to the Contra Costa Transportation Authority, located in Northern California about 60 miles from Silicon Valley, to manage the testing—and only in a specific location. But the potential for owning a car that you don't drive—and don't need a driver's license from the DMV to operate—appears one step closer.
How To Hack Want to know how to bring millions of Internet of Things devices into your control? The design behind the hack that did just that last month, is now available for anyone to peruse thanks to a public posting on a community site, Hackforums, notes KrebsOnSecurity, the site which was attacked. The rogue code is called Mirai, and it's reportedly specifically written to take advantage of all those connected devices from your web cam to a smart light bulb.
HTV Vive Contest HTC Vive just launched its new online store front, Viveport, where games to VR building apps can be found easily in one spot. The nearly $800 VR headset (without the cost of the PC needed to run Vive) launched in April to fairly positive reviews. Fans of the headset are loyal as well, with Vive turning to this base for new accessory ideas, launching a contest for the best homemade add-on, such as a case for the controller or motion tracking ankle sensors—two recent entries. The top three, with the most votes from the Vive community, will win a complete Vive set up. You have until Oct 30th to enter.
FiitVR While certainly not HTC Vive, FiiTVR 2S is still a solid VR headset choice for Google Cardboard dabblers, and our current favorite. To start—it's just $22. Want to know more? Here's details and specs.