Like GearBrain on Facebook
Despite the Pixel Watch not arriving in 2018, Google is clearly still gearing up for a larger presence in the wearable space, new job ads reveal.
Published to Google's careers page this week, the job ads are looking for applicants to take on high-profile roles in the company's wearables division.
Read More:
Aside from the Pixel Buds earphones, released in 2017, Google does not currently produce any wearable devices. It develops the Wear OS smartwatch operating system used by many other companies, but is yet to make a single smartwatch or fitness tracker of its own.

One of the roles is for a vice president of hardware engineering within the wearables division. Applicants must have at least 15 years of experience in developing consumer electronics products.
The successful candidate "will be responsible for the design, development, and shipment of all Google's Wearable products," the advert says, adding: "You will lead and enable the effectiveness of a large engineering organization primarily based in Mountain View to develop multiple next-generation wearable products simultaneously."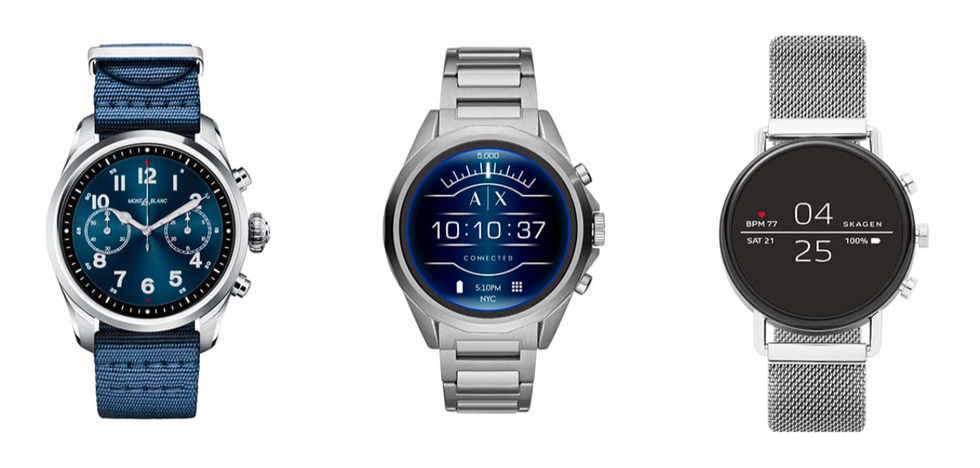 Google's Wear OS software is used by a wide range of smartwatchesGoogle
This suggests that Google has several wearable devices in the pipeline, and these are expected to expand well beyond a replacement for the Pixel Buds earphones.

Google is also currently advertising for a wearable design manager in its consumer hardware division, and a test engineer for wearables.
The latter sounds like it is to do with earphones or other audio products, as the job description says: "You will test end to end audio quality of the products by paying equal attention to all parts of the audio chain transducers, acoustics, electronics and the intelligent signal processing software that ties it all together."
Although it is most likely that Google will use its wearables division to produce earphones and a smartwatch, the category could also include virtual and augmented reality headsets, fitness trackers, smart rings, and other connected devices worn on the body.
These hirings come just weeks after Google announced it had invested $40 million in a smartwatch-related technology developed by the Fossil Group, and which will likely become a part of future versions of Google's Wear OS smartwatch software.
Google has no product launch events lined up, but we should expect to see more about its wearable plans at the annual I/O developer conference in June, followed by the annual Pixel event in the fall. This is where we will likely see fourth-generation Pixel smartphones, and perhaps finally the Pixel Watch that didn't arrive in 2018.
Mobvoi TicWatch S2 and E2 review www.youtube.com
Like GearBrain on Facebook