Like GearBrain on Facebook
Just as the dust settles from Amazon wowing us with a range of impressive new Echo products, rival Google is preparing a smart home product launch of its own.
On October 4, just a week after Amazon showed its hand, Google is expected to reveal updated versions of the Home smart speaker, Pixel smartphone and Daydream View virtual reality headset, plus a new device called the Home Mini.
With Amazon ahead for now, both companies are battling for superiority in the nascent smart speaker market, as devices like the Home and Echo (and their voice-activated AI assistants) take control of our music, lights, locks, thermostats, vacuum cleaners and much more.
Google had held the aesthetic upper hand with the Home and its softer, friendly design. But with the new, second-generation Echo Amazon has made its speaker shorter, squatter, and finished it in optional fabric, walnut and oak. We hope Google takes a similar approach with the Home 2, should it arrive next week.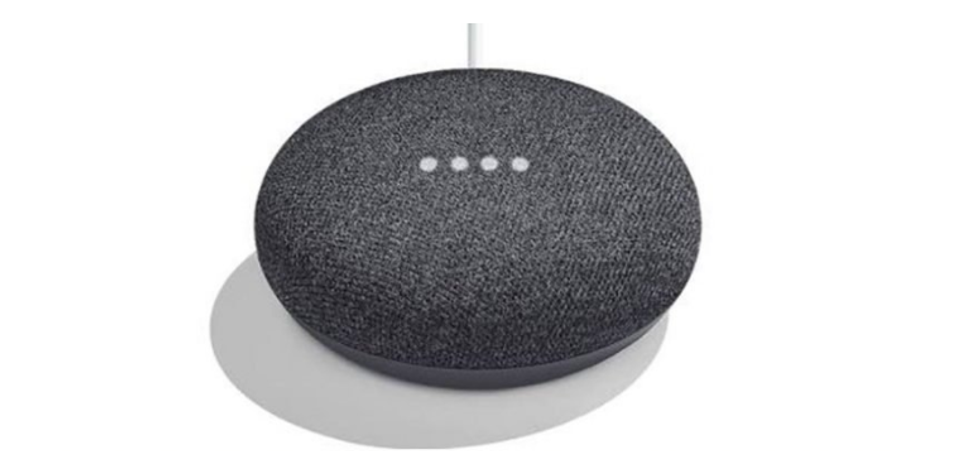 Leak claiming to show the Google Home MiniDroid-Life
Further taking the fight to Amazon will be a new device called the Google Home Mini. Much smaller than the regular Home, the new model will reportedly be available in three colors - chalk, charcoal and coral — and cost an Echo Dot-matching $49.
Just like the full-size Home (and potentially the Home 2), the smaller model will use Google Assistant to answer questions, perform web searches, manage your calendar, read out news reports and control smart home gadgets.
The Home Mini will be as feature-packed as its bigger brother in this regard, but without the impressive audio; just like the Echo Dot, the Home Mini will likely have a small internal speaker, but is primarily designed to work with any Bluetooth speaker you already own.
Updates to Google Assistant would also be welcome, such as a more natural-sounding voice like that recently given to Siri, or the ability to do even more - anything to give it the edge over Amazon and its own assistant, Alexa. It will be interesting to see how the new Echo and Home products compare to Apple's first smart speaker, the $349 HomePod, due in December.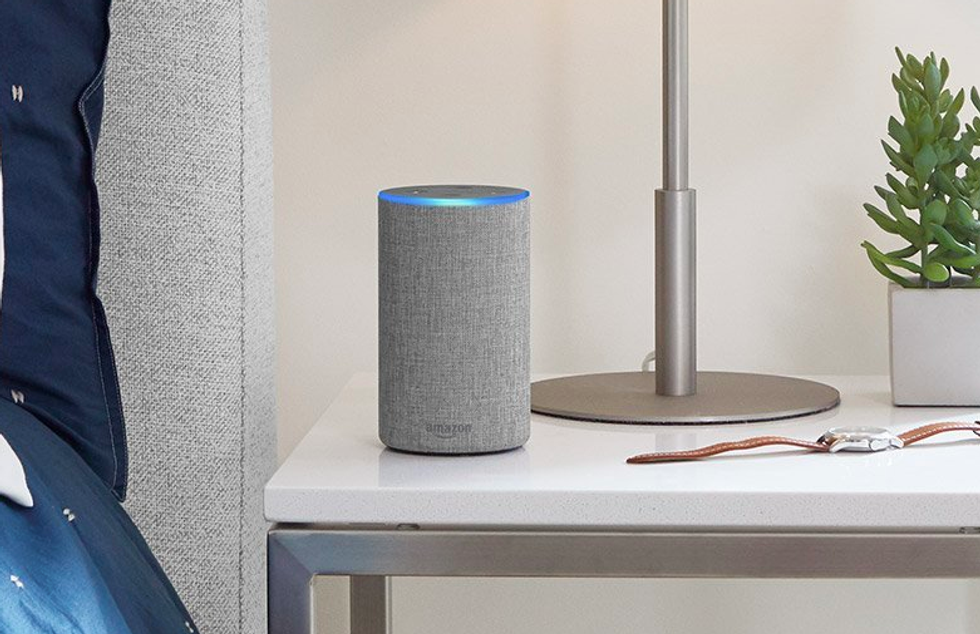 New Amazon Echo gets a range of fabric finishesAmazon
Daydream VR, Pixel 2 and the Ultra Pixel
Google's Daydream View VR headset, launched a year ago, is tipped to receive an update on October 4. Not much has leaked about this for now, but it will of course be compatible with the company's second-generation Pixel smartphones. Other upgrades could include better optics and an improved fit to let in less outside light, something the original suffered from.
Google is also expected to use its October 4 event to reveal a pair of new Pixel smartphones. Like last year's original, the new model will be available with two different screen sizes; these are expected to measure around five and six inches for the Pixel 2 and Pixel 2 XL respectively.
Additionally, a leak which surfaced only today, September 28, claims Google will launch a new flagship handset called the Ultra Pixel, with an edge-to-edge display. This would see Google go up against the iPhone X, 8 and 8 Plus with the Ultra Pixel, Pixel 2 and Pixel 2 XL.
The rumor mill and latest leaks suggest Google will go down the same route as Samsung and LG and adopt an 18:9 screen ratio, shrinking the phone's bezels and producing a screen which is taller than before. Next month's iPhone X also takes this approach to handset design.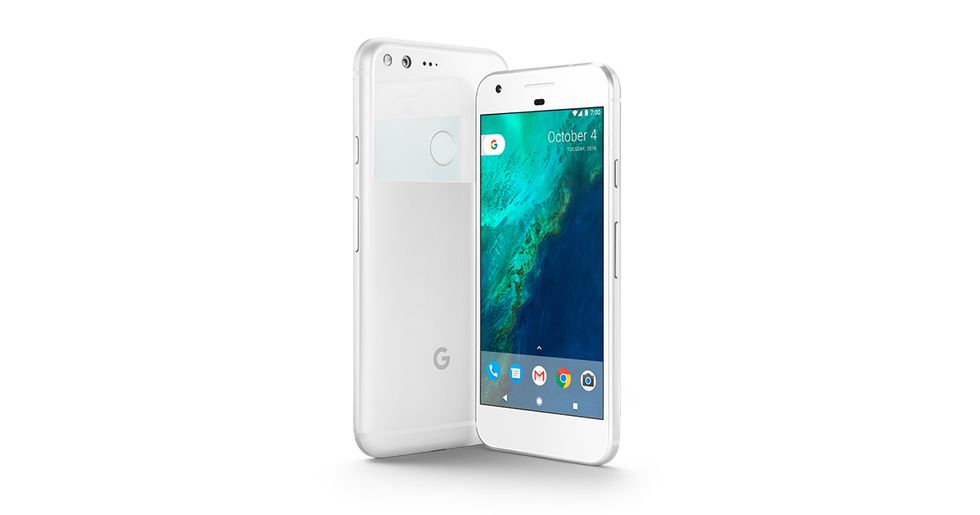 Google is to replace the year-old Pixel on October 4Google
Elsewhere on the spec sheet we are expecting to see squeezable sides, like on the HTC 11, where a squeeze can be used to perform a variety of functions. An upgraded camera is likely, along with a photo mode to blur the background, as we've seen on the Galaxy S8, Note 8, iPhone 8 Plus and iPhone X.
Finally, the event is expected to play host to a new Google laptop called the Pixelbook. This will be a Chromebook, the name given by Google to cut-price laptops which have no local applications installed on them, and instead do everything through the Chrome web browser. Chromebooks are often cheaper than conventional laptops, but for the Pixelbook Google is rumoured to be charging $1,200.
The company has form here, having sold two Pixel-branded Chromebook laptops in the past for inflated prices. These are not built to be hugely successful MacBook alternatives, but to show off what Google is capable of, and to act as design references for other Chromebook manufacturers to gain inspiration from.
The Google event, to take place simultaneously in San Francisco and London, kicks off at 9am PT / 12pm ET on October 4.
Like GearBrain on Facebook