You're likely aware that Google Photos can recognize people, objects, and even find specific photos just by typing in the subject. Now, Google is extending this ability to your pet.
The Photos app now gathers photos of pets, organizing them the same way it does with humans. Just tell the app what your pet is called, and Google's algorithm does the rest. The feature is rolling out to most countries now.
Google even claims the software works as pets get older — so photos of your dog as a puppy will be grouped with photos taken years later. And yes, it even works when you dress your dog up as a reindeer at Christmas, or give him a party hat on his birthday.
For now, the app can only perform its facial-recognition magic on cats and dogs. But Google says it can not only tell the difference between each breed, but also between your pet and another of the same breed.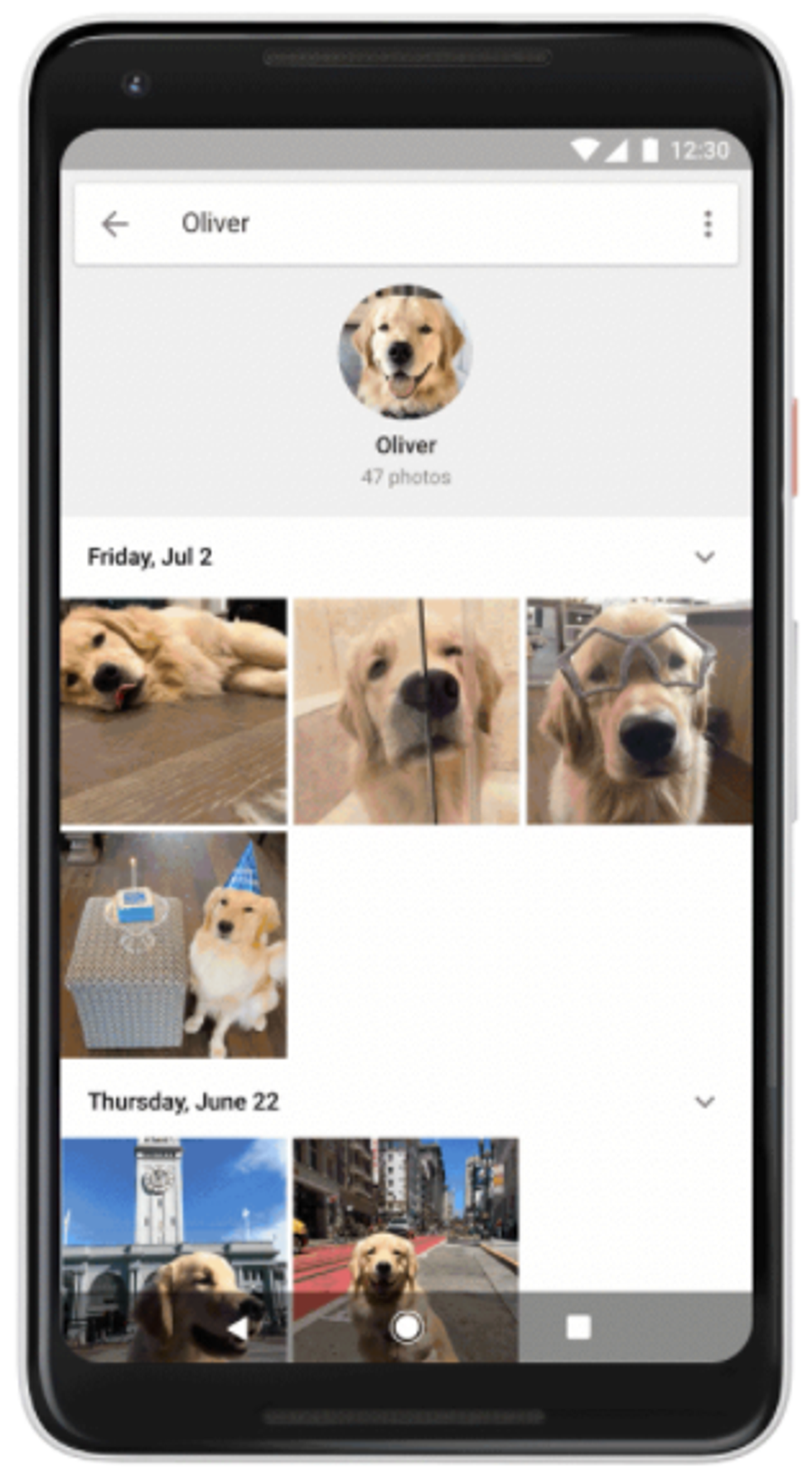 The Photos app now lets you search for your pet dog by nameGoogle
Finding photos of your pet is as easy as typing their name into the search bar. Alternatively, you can type 'dog' or 'cat' — or even the relevant emoji — to bring up the photos you were looking for. Searching by breed also works, Google says.
Once you opt in to the feature, Google Photos will automatically tag and file photos of your pet whenever they're taken, making it easy to find them at a later date. You can then use Google's pre-existing services to turn the photos into a movie, digital photo album or a printed book delivered to your door.
Lily Kharevych, a software engineer at Google Photos, says in a pawfully (sorry) pun-packed blog post: "If you have a bunch of photos of your furry friends, you now have the oppawtunity to see them all in one place in Google Photos."
"When you want to look back at old photos of Oliver as a puppy or Mr Whiskers as a kitten, you no longer need to type 'dog' or 'cat' into search...," she says. "Rolling out in most countries today, you'll be able to see photos of the cats and dogs now grouped alongside people, and you can label them by name".