Google is launching a new auto-deletion tool, recognizing how holding onto customer data indefinitely — including data relating to users' location and web browsing habits — can raise privacy concerns.
Announced this week, the tool is not yet released, but when launched is designed to put the control of potentially sensitive data back into the hands of those it belongs to — in other words, us, Google's billions of regular users.
Read More:
Google admits it has received feedback from users "that we need to provide simpler ways for you to manage or delete [data]."
The tech giant explained why it collects this data in the first place. Google said: "When you turn on settings like Location History or Web & App Activity, the data can make Google products more useful for you - like recommending a restaurant that you might enjoy, or helping you pick up from where you left off on a previous search."
Despite pledges to keep user data "private and secure," Google recognizes that, in the current, increasingly privacy-conscious climate, some users will want a way to automatically and regularly delete this data from Google's servers.
This data can already be deleted manually, but to help automate the process Google will soon launch a new tool. Google explains: "Choose a time limit for how long you want your activity data to be saved - three or 18 months - and any data older than that will be automatically deleted from your account on an ongoing basis."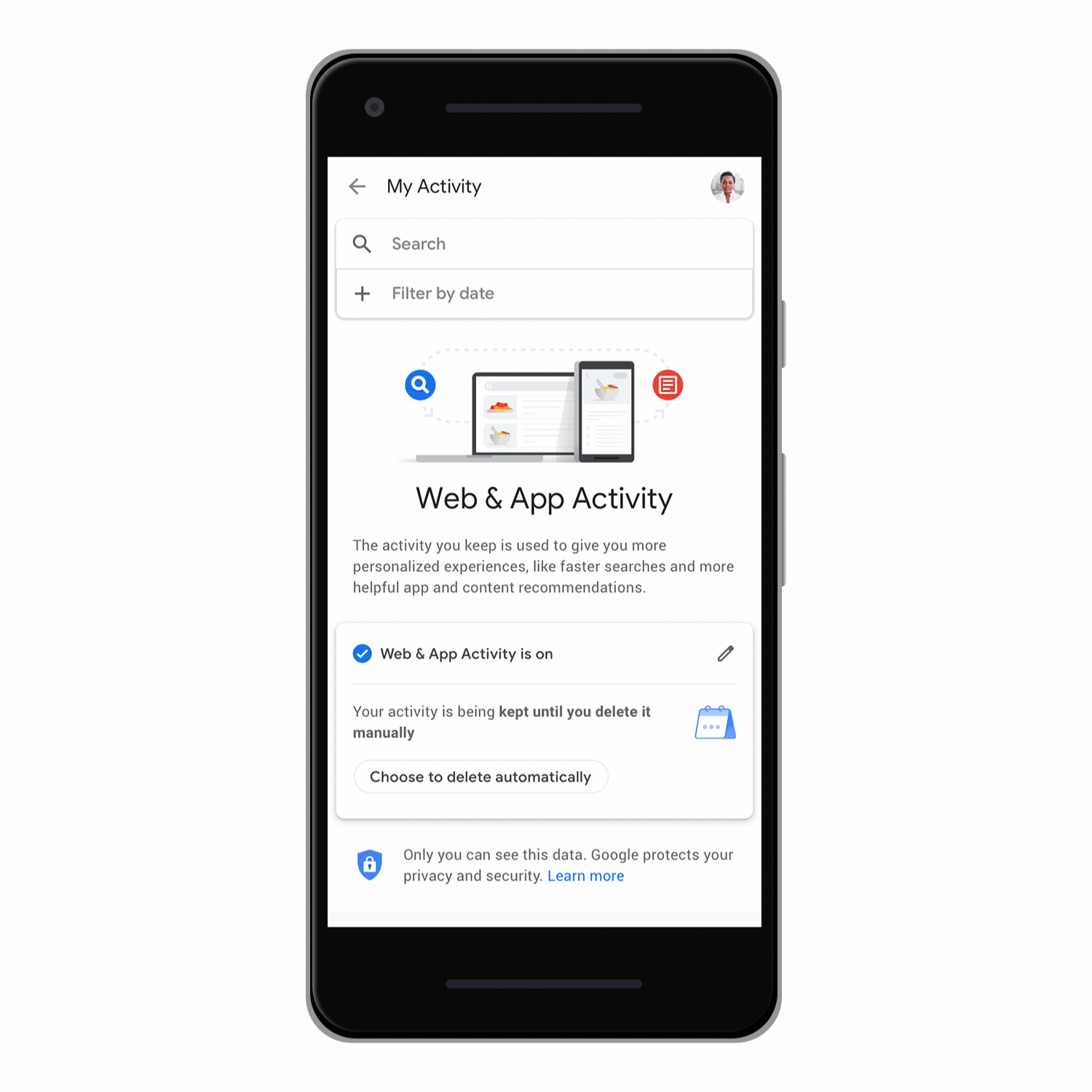 The tool will begin rolling out in the coming weeks, Google saysGoogle
The company says this control is first coming to Location History and Web & App Activity, which suggests more types of data could receive an auto-deletion feature in the future. For now, the system will begin to roll out to Google customers in the coming weeks."

Data cleaned out by this auto-deletion system include web searches, activity on Google-owned websites and Android apps, and information collected by the Location History feature of Google Maps and Google Search.
This will mean that, once the data is deleted, your Maps app will no longer tell you if (and when) you last visited a searched location, like a restaurant or bar. This information can be useful, but also occasionally feels a little creepy, like when the Google Maps app tells you about visiting somewhere years ago, which you had perhaps forgotten.
Google concluded: "You should always be able to manage your data in a way that works best for you - and we're committed to giving you the best controls to make that happen."