Like GearBrain on Facebook
Google will release the next version of Android, this fall, with a working title of Android N, an operating system built around virtual reality. Included is Google's next-generation virtual reality platform, Daydream.
Daydream is the successor to Google's current virtual reality platform, Cardboard, which was first released two years ago. Since then, users have installed more than 50 million Cardboard-enabled apps on millions of Cardboard-compatible devices.

However, Cardboard had two major limitations. First, the name made people think of those flimsy headsets made out of cardboard that were given away for free by The New York Times, Verizon, Mini Cooper, porn sites, and many other companies. In fact, some of these devices were flimsy—and disposable.
[rebelmouse-proxy-image https://media.rbl.ms/image?u=%2Fmedia%2Fl41Ys2DpHb1ypplCM%2Fgiphy.gif&ho=https%3A%2F%2Fmedia.giphy.com&s=957&h=8238ddb661fe7a8372b3adaf03faa6a5c420fa4a8eaf18fa5bdc65f352dfefec&size=980x&c=3466477687 photo_credit="" pin_description="" image-library="0" expand="1" caption=""]
Of course, there are more than a hundred manufacturers making Cardboard-compatible headsets of much better materials. But the name "Cardboard" has remained, and frankly, doesn't inspire confidence.
Second, Cardboard specifications don't make for the best virtual reality experience. Just good enough to play videos, and some very simple games. Samsung Gear VR, which works only on Samsung smartphones is far more robust. So too are HTC Vive and Oculus Rift—but they cost exponentially more than a Cardboard headset, some of which can be bought for under $10.
Also, many see Cardboard as just our first step in our adoption of VR, allowing nearly any phone to work with the virtual reality platform. The Cardboard platform has already outsold Gear VR several times over, because it works with any late-model smartphones, not just those of one manufacturer. Yet Google clearly believes that to move to the next level of VR, phones that are built with virtual reality in mind are needed.

"But there is a limit to how much you can do, how immersive an experience you can create… with phones that are really only meant to be phones," said Clay Bavor, who heads up virtual reality at Google, during the company's annual developers conference in mid-May.

Daydream details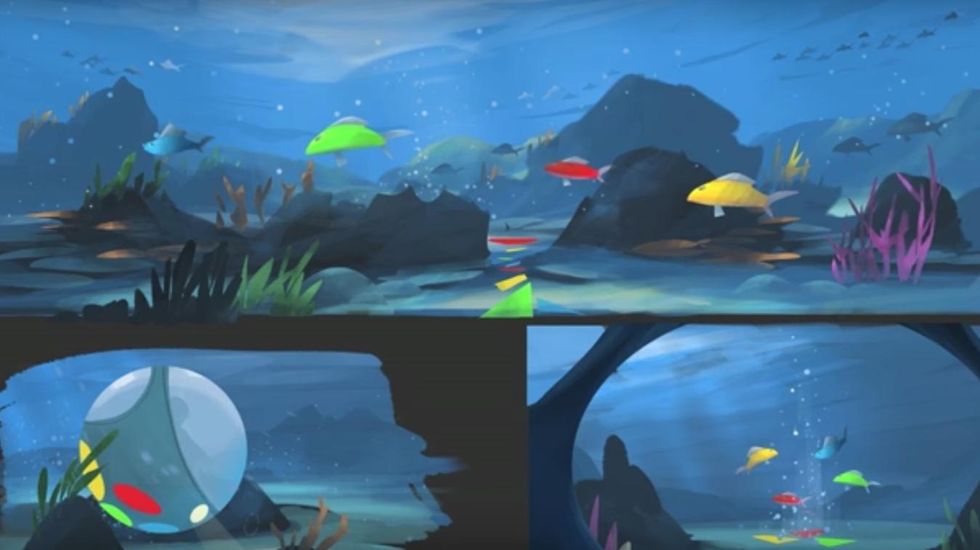 Take an ocean dive in early VR images built on Daydream platform.
Daydream addresses these issues. First, there's a cool new name.
Second, the specifications for compatible phones and headsets are a big jump forward, specifically designed to support virtual reality. These details include better sensors, displays with less blur, more powerful processors, and a faster response time on the smartphones. The headsets, meanwhile, are supposed to have more control buttons, and will come with a small, two-button motion controller. (On Cardboard devices, controllers can't track motion.)
Some Cardboard headset are sold bundled with wireless controllers. However, these controllers typically have buttons and maybe joysticks—they don't track motion. When you wave one of these controllers around in the air without pressing any buttons, it doesn't do anything. When you wave your new Daydream controller in the air, the phone knows you're waving it, and it moves a sword or a gun or a paint brush or a virtual hand the same way.

With these improvements, the Daydream platform is likely to give Samsung's Gear VR some serious competition.
Google has already stated smartphone makers, including Samsung, Huawei, LG, ZTE and and four others, are designing devices to work with Daydream. Apple, though, is not among them. Although the company is expected to make some VR announcements at WWDC next week.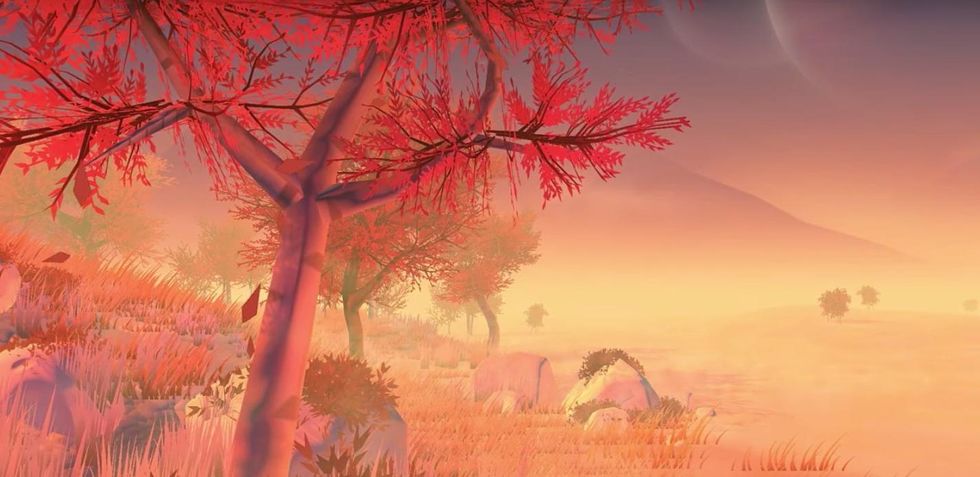 As for Daydream-enabled headsets they are expected to be priced in the same general ballpark as Gear VR as well—and in some cases even cheaper. For example, the first Daydream-ready headset to hit the market, the Converge VR DK3, is priced under $35. It is a developer's kit version, however, and the consumer version, which is due out in the fall, may be priced differently.
Excited? Daydream-compatible headsets and smartphones aren't due out until this fall. Yet some companies are getting in the game early. ZTE, for example, just released the world's first Daydream-ready smartphone, the Axon 7.

Of course, early prototypes are already showing up—with one even made of cardboard, as Bavor's tweet on Sunday indicated.
Do we expect final versions of Daydream headsets to be made of paper too? No. But we'll keep you posted. In the meantime, steep yourself in Google Developers more extensive details about Daydream below.
Like GearBrain on Facebook