Like GearBrain on Facebook
Press Release:
SAN FRANCISCO -- September 7, 2016 -- Ashley Chloe Inc., the Fashion Tech company honored with a Red Dot Product Design award, announces the official launch of its flagship wearable, Helix Cuff™, in time for the release of the iPhone 7. The Helix Cuff™ is a one of a kind design in the wearables space with Bluetooth® technology that makes it a perfect solution for the iPhone 7's removal of the headphone jack. The fashion wearable wrist cuff with extractable smart wireless Bluetooth® headphones is a fitting holiday gift for tech and style lovers of every kind. The device will be available for order now.
The Helix Cuff™ was created to be both fashionable and functional. It is the only design in the market that combines a wireless Bluetooth® 4.1 headset with a wearable form factor. The Helix Cuff™ responds to voice commands and activates Siri in a smart, hands-free experience. The Helix Cuff™ features aptX® technology to provide CD-like high-quality stereo audio, cVc® technology to increase voice quality and reduce background noise, and smart multipoint connectivity to enable simultaneous connectivity to two devices and seamless switching between them. The Helix Cuff™ can be worn on-the-go thanks to its ingenious design that allows users to store their wireless earphones by wrapping them around a groove in the cuff.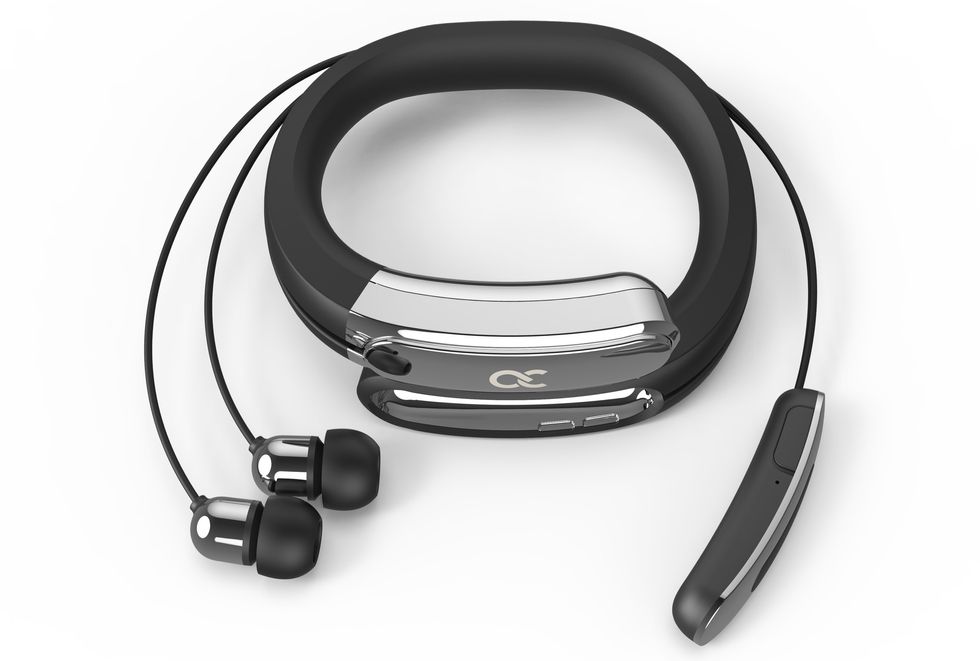 With the iPhone 7's turn to Bluetooth® headphones, users are looking for earbuds with high quality audio, superior technology, and design that seamlessly integrates with their personal style. The Helix Cuff™ was designed to combine performance with style and convenience, making it the perfect solution for the iPhone 7 and a fantastic holiday gift for those who value both fashion and function. Recently, Ashley Chloe® won the Red Dot Award for Product Design. Red Dot Award judges hailed Helix Cuff™ as "A shapely symbiosis of technology and fashion, addressing both women and men." The Red Dot Award is a world known "quality seal". It stands for the globally leading design competition, for highest competence in design, and for excellent design. The Red Dot Award is the most prestigious design award in the world. The Helix Cuff™ has also been named a CES 2016 Innovation Awards Honoree in the wearable technologies category.

Angela Pan, Founder and CEO of Ashley Chloe®, drives the fashion tech brand with her experience in dual roles as an ambitious female entrepreneur and former early-stage tech investor. Pan saw a
huge gap between beautiful design and incredible functionality in the current wearable market. Noticing the pains of tangled, plugged in headphones that we all experience, she created a wearable, wireless solution with her experienced team of ID designers and engineers from Nokia, Google/Nest, and GoPro.
While the headphone and audio device market overflows, the Helix Cuff™ stands unique at the intersection between wearable technology and headphones. With superior sound quality and cordless technology, the earphones offer a one-of-a-kind listening experience. Pairing these features with an innovative cuff design and concept create a device above par value that appeals to a range of demographics from travelers to commuters and music lovers to fashionistas.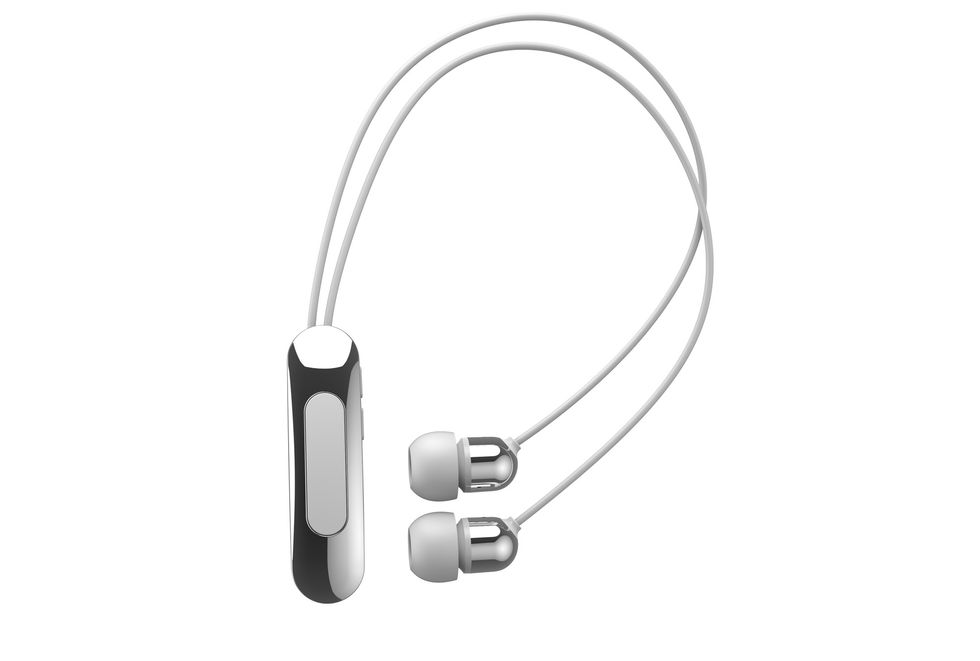 Customer Testimonials:

"These are very slick. I have a half dozen other Bluetooth headsets, and these are easily as good or better than anything else I'm using (nice sound, good fit and finish, and good range compared to others). This is the headset that James Bond would use."
- Tom Monroe, Early Adopter of Helix Cuff™, Senior Systems Administrator at Tableau Software, WA, United States
"The earphones do the business they are made for. It's a great idea instead of having to fish earphones from bags. The sound is superb, even better than my Bose earphones and somewhat cheaper too. All in all, despite the various problems eg, the timing, all of the changed dates I must admit the wait has been worth it."
- Lynn D., Early Adopter of Helix Cuff™, Legal Industry, United Kingdom
"The sound quality is very good for a pair of Bluetooth earbuds, as a musician I find it important to have quality sound to practice my music with."
- Brett Orenstein, Early Adopter of Helix Cuff™, Musician, VA, United States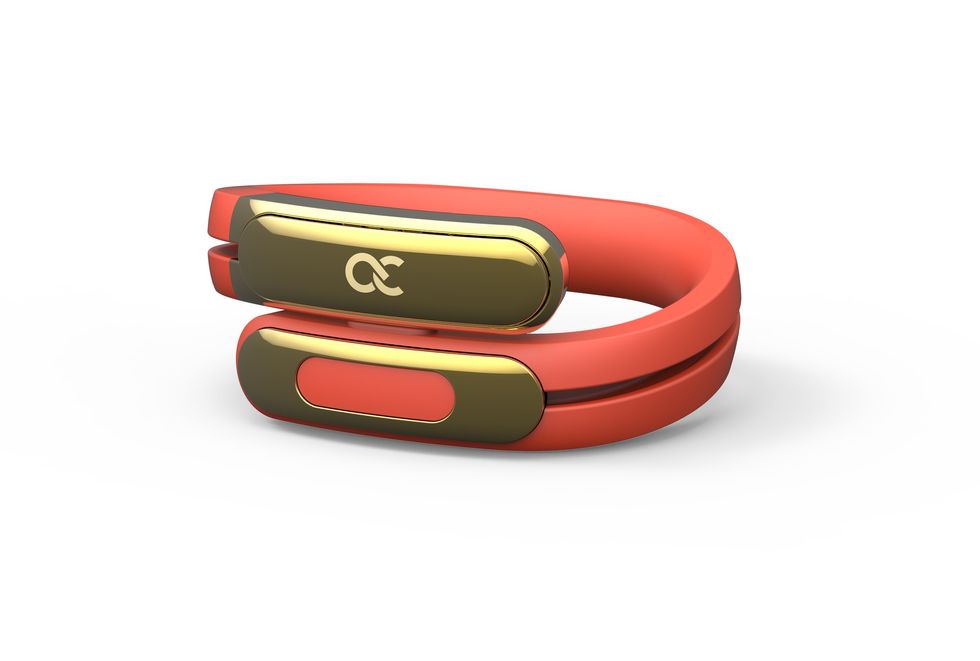 Company Background:

Based in the San Francisco Bay Area, Ashley Chloe® is bridging the gap between fashion and function in wearable tech. Ashley Chloe® confronts this challenge head-on with the stylishly innovative Helix Cuff™, its flagship wearable tech accessory for seamlessly connecting your active modern lifestyle. With a team of world–class product designers and engineers, The fashion-forward startup focuses on creating digital accessories that improve daily use cases. The Helix Cuff™ is the beginning of a line of innovative digital wearables that transform the way we interact with technology.
The Helix Cuff™ is the world's first wearable with extractable Bluetooth® headphones on your wrist. It solves the problem of dealing with tangled and easy to lose headphones in a fashion-forward way. The Helix Cuff™ was successfully funded on Kickstarter, was awarded "Kickstarter Staff Pick" and saw over 250% in funding. Nearly 2000 early adopters in more than 150 countries have received the Helix Cuff™.
Like GearBrain on Facebook