Whether your loved one wants to get back to the gym, or focus more closely on improving a certain aspect of their game, these devices are here to help.
We've gathered up a selection of sports-focused gadgets which track fitness, improve your cycling, golf and soccer, track your heart rate, and then record your proudest moments in 4K Ultra HD.
Read More:
Moov Now - $60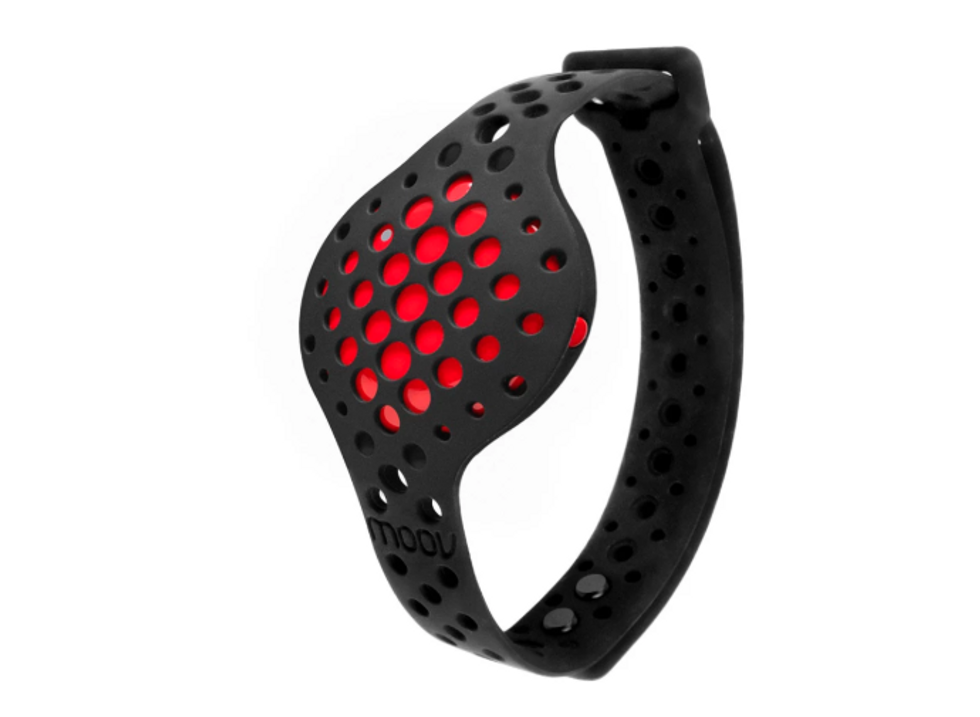 The Moov Now tracks a wide range of sports and exerciseMoov
One of the most comprehensive fitness trackers on the market, the Moov Now is a couple of years old but is still one of the very best on the market.

Instead of just recording the data of your swim - including stroke type, rate, distance, efficiency, heart rate and length times - the Moov Now also acts like a virtual trainer, giving advice via the smartphone app on how to improve your technique. There is also an indicator of overall swimming stamina, and a dedicated swim mode ensures the Moov Now knows exactly what you're doing.
As well as swimming, the Moov Now provides detailed data on running and cycling, too, and send it all to your smartphone for analysis.
Garmin Approach S40 - $300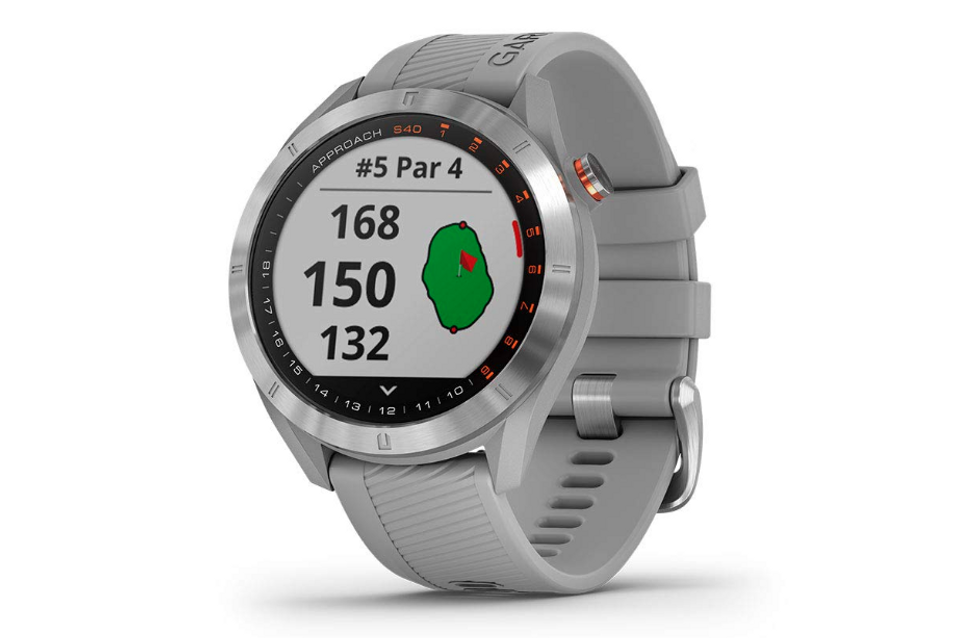 The Garmin Approach S40 has data on over 41,000 courses worldwideGarmin
There are a lot of golf wearables on the market, but this is one of the most highly-rated. Sitting in the middle of Garmin's Approach range, the S40 is a smartwatch custom made for improving your golf game.

Available in a range of colors and finishes, the Approach S40 has integrated GPS so it knows your precise location at every hole of more than 41,000 golf courses worldwide. With this information, the watch tells you how far you are from the hole, and your location on the fairway.
There's a 1.3-inch color touch screen, while the watch automatically logs every stroke of your game and sync it to the Garmin Golf smartphone app for analysis. When paired with the optional Approach CT10 club tracker, the app also keeps tabs on what club you use and game scoring.
A feature called Green View allows manual pin positioning and you can quickly check distances to the front, middle and back of the green; the watch also shows the locations of hazards and doglegs. Your step count is also tracked, and the battery life is up to 15 hours with the GPS on, or up to 10 days when used as a regular smartwatch.
Move It - $399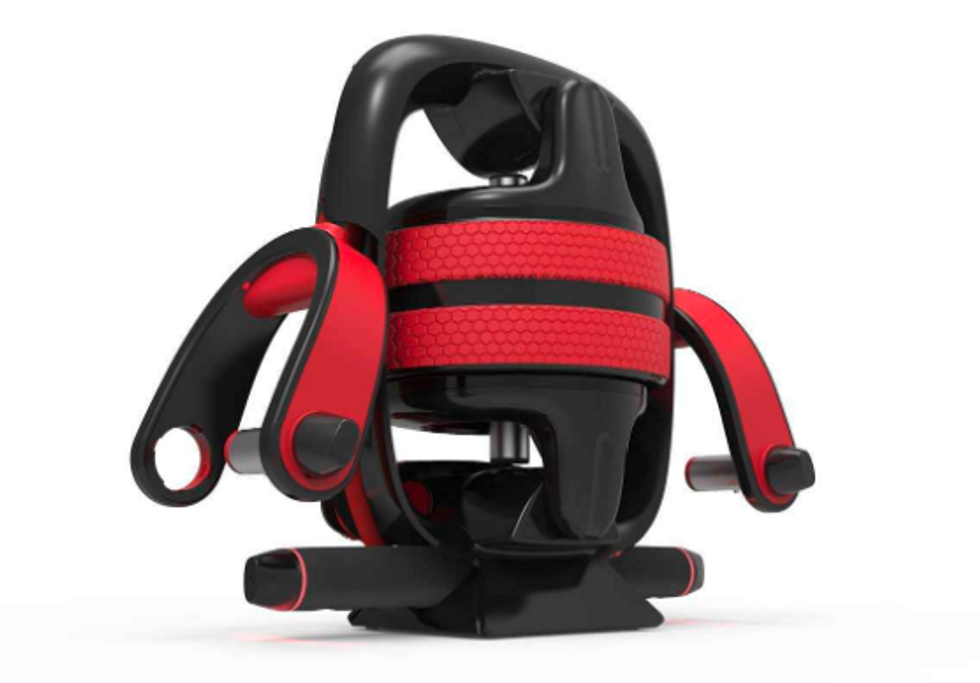 The Move It is a connected, all-in-one exercise systemMove It
Move It began life as an Indiegogo crowdfunding campaign which reached over 300 percent of its target in 2016 and is now available to buy. The system claims to turn any 3x3m-sized space into a gym, and can be used with 41 different exercise movements.

The technology is found in the handles, which each have seven embedded sensors and can be attached to four different types of equipment included in the kit. Everything connects together so it can be carried as one, and the handles automatically sync your exercise to your smartphone via Bluetooth each time they are used.
The companion app for iOS and Android includes exercise tracking, plus tutorial videos and a social element where owners can work out with their friends, or compare high scores and workout progress.
Zepp Play Soccer - $80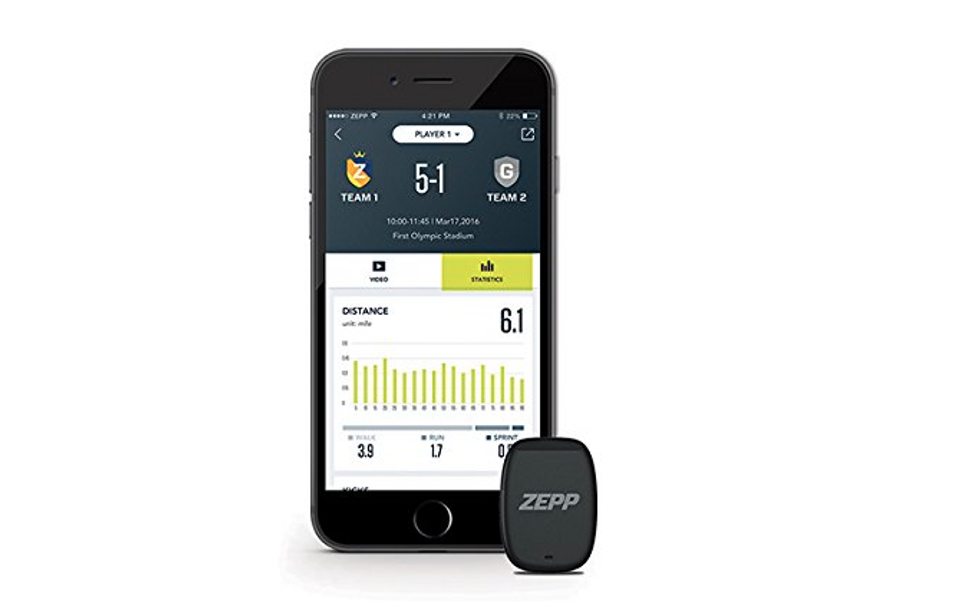 Zepp Play Soccer captures data from a sensor worn on the legZepp
Zepp makes and sells sensors for a range of different sports. This sensor is custom built for playing soccer, straps to the calf of your dominant leg, and produces player stats which include total kicks, sprints, distance covered, max speed, goal conversion rate, preferred foot, active time and more.

This data can be used by an individual player to help access their in-game performance, or by coaching staff. If you play for a local amateur team, each player can equip themselves with a Zepp sensor, giving the manager a full overview of how the team, and each player, is performing in every match.
The sensor has a rechargeable lithium-ion battery which is good for 40 hours of game tracking per charge, and sends its data to a smartphone via Bluetooth.
Zepp Tennis 2 - $100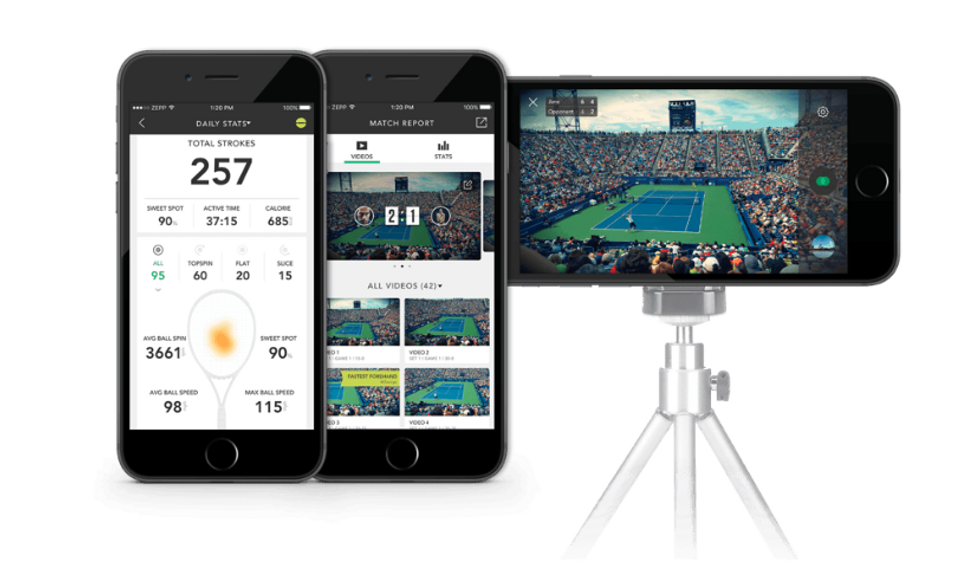 The Tennis 2 fits to any racquet and logs tennis data as you playZepp
Also from Zepp, the Tennis 2 is designed to attach to the end of your tennis racquet handle. The sensor collects a huge amount of data every time you play or practice, including ball speed and spin, serve, forehand or backhand, top spin, slice, active time and calories burned.

With all that, you can use the Zepp smartphone app to analyze your game and see a breakdown of which types of shots you use the most. Your friend or coach can also use the app to tag extra data, including your win rate and errors, to build a fuller picture of each game.
Wahoo Tickr X - $80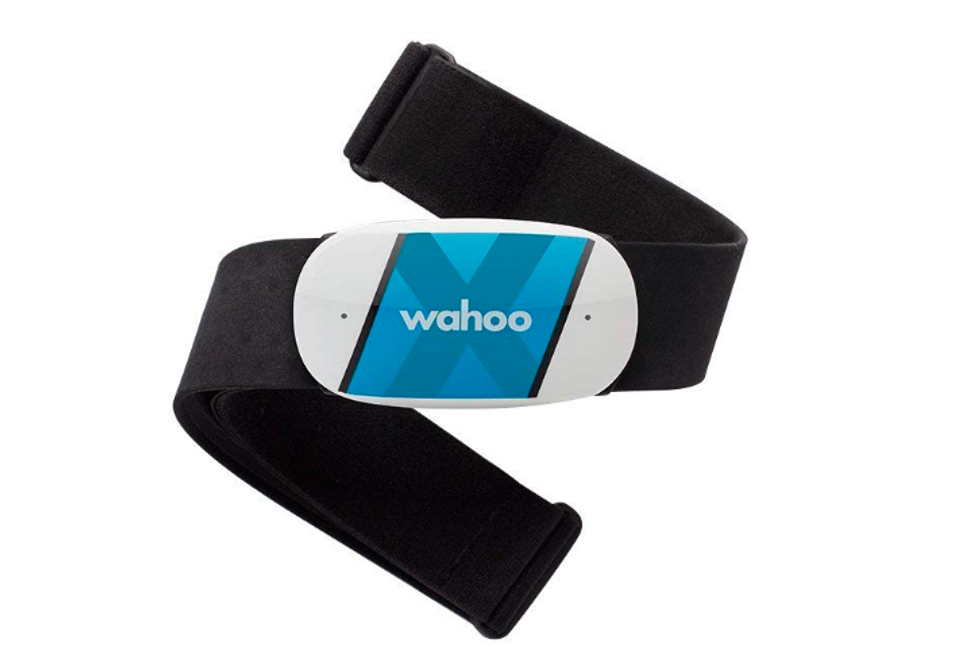 The Trackr X is a chest-worn heart rate and exercise trackerWahoo
A lot of smartwatches and fitness trackers include heart rate data today, but sometimes they are not always convenient to wear. If your loved one's spot requires gloves, such as boxing, then an Apple Watch will be of no use to them.

Instead, treat them to the Tickr X by Wahoo. This device tracks heart rate, calories burned and motion, but is worn around the chest instead of on a wrist. It also tracks indoor cycling cadence, outdoor and treadmill running - and there's Apple Watch integration if you want to send the Tickr's enhanced heart rate data to the Apple Health app on your watch and iPhone. There's also an internal memory, so you can leave your phone at home and sync data captured by the Tickr X later.
The strap is sweat-proof, waterproof up to a depth of five feet, and hand washable, while the sensor has a 12-month battery life and is powered by a CR2032 watch battery.
GoPro Hero 8 Black - $400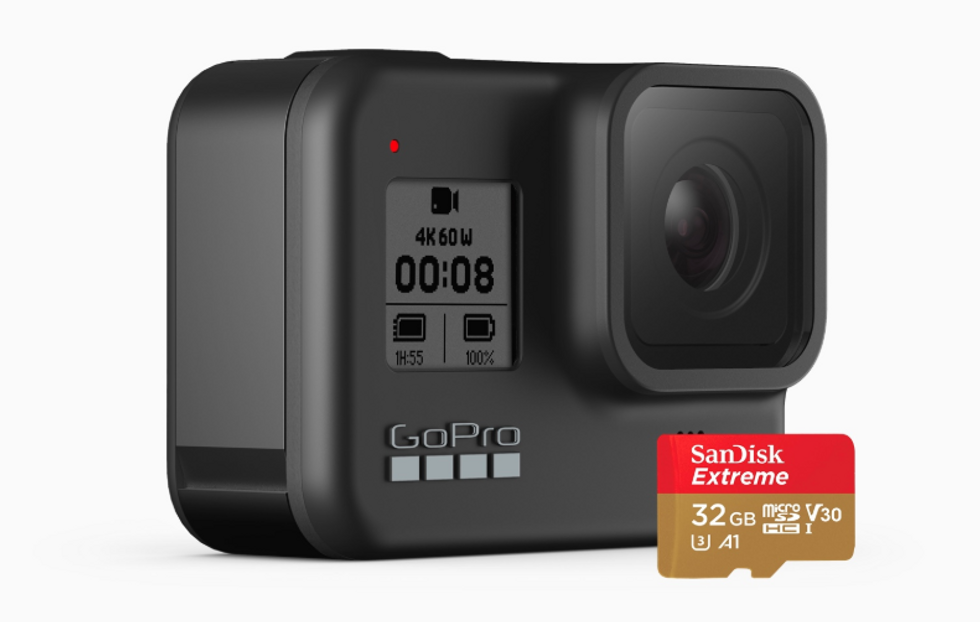 GoPro Hero 8 Black action cameraGoPro
Finally, we think a GoPro camera is a great gift for anyone who is into their sport. These action camera can be attached to just about anything, including bicycle handlebars, motorsport helmets, surfboards, and even to your head or chest using the right mounting kits.

The latest GoPro, called the Hero 8 Black, is waterproof to 33 feet and uses the company's HyperSmooth 2.0 technology to keep videos smooth, even when shot from a moving vehicle or while running. HDR video can be shot at up to 4K and 60 frames per second, or in slow motion, and even streamed live at up to 1080p Full HD.