Like GearBrain on Facebook
Gift-hunting for video game lovers can get expensive — especially when there are new consoles on the market, or there's an Ultra HD gaming monitor at the top of their wish list. But it doesn't have to be this way — and you don't always have to do the predictable thing and buy them a game they might already have anyway.
Instead, there are loads of accessories to pick from — or you could even get someone into gaming who wasn't before. With Apple Arcade, Google Stadia and the affordable Nintendo Switch Lite, that's easier than ever in 2019.
Google Stadia controller bundle - $129.99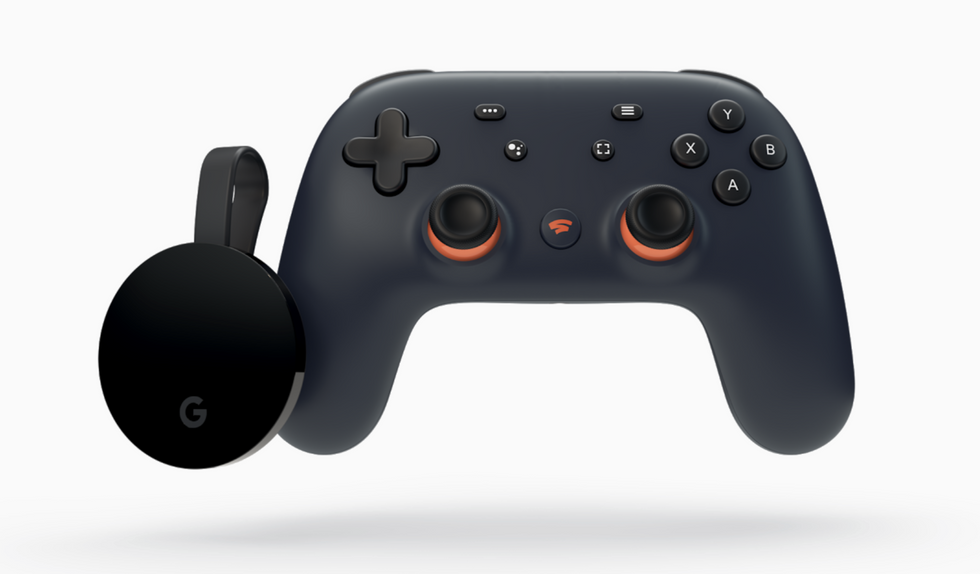 Google Stadia game pad and Chromecast UltraGoogle
Google's new streaming video game service, Stadia, launches this fall. Instead of forking out for an expensive games console like the Xbox One or PlayStation 4 — or a gaming PC — Stadia uses the power of Google's cloud servers to do the heavy lifting, then simply streams the game's video and audio to almost any device you like.

That way, you can start playing a game on your computer using the Chrome web browser, then pick up at exactly the same point on your smartphone, tablet, or on your television via the Chromecast Ultra streaming dongle.
This $130 kit includes that dongle, plus the new Stadia gamepad and three months of Stadia access. After that, Stadia costs $9.99 a month, while each game costs the usual amount — so around $60.
Apple TV 4K - Apple Arcade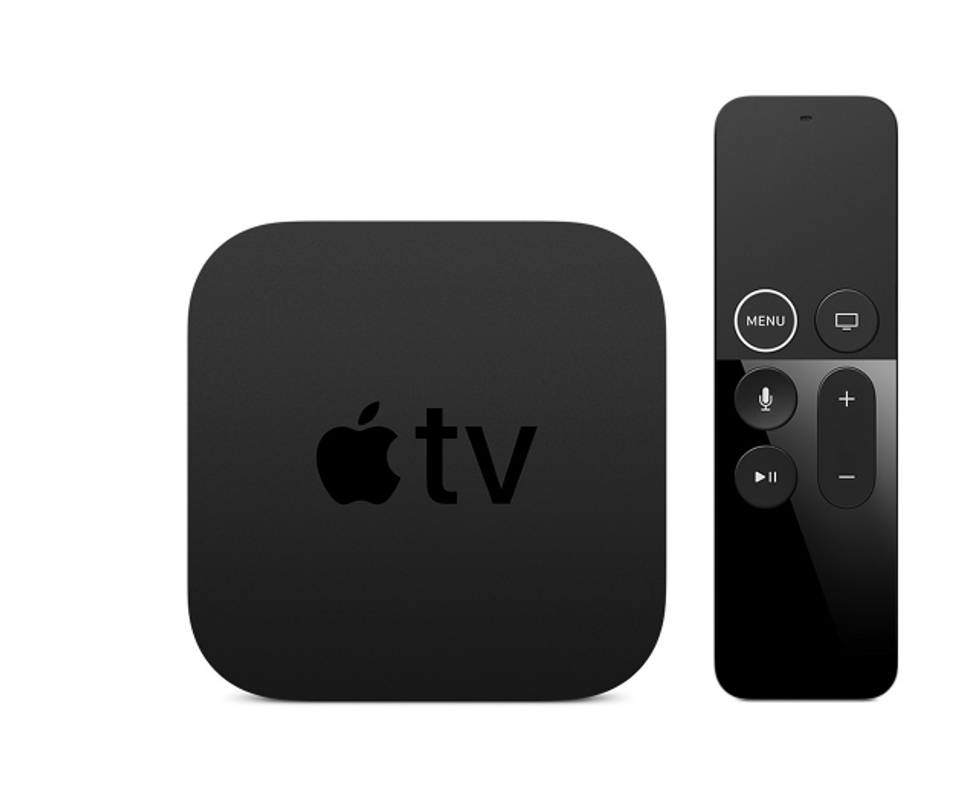 Apple TV 4K brings over 100 games to your TV with Apple Arcade Apple
Apple also got into the video game market this fall with Apple Arcade. This costs just $4.99 a month and lets you play a wide range of games on your iPhone, iPad, Mac and Apple TV.

While you won't find AAA console titles like Call of Duty and Red Dead Redemption on Apple Arcade (at least for now), the service already has over 100 quality titles to pick from, and they are all included in the monthly fee.
We think the $179 Apple TV 4K is a great way to get into gaming, and it also offers access to streaming services like Netflix and Spotify, too.
Xbox One or PS4 controller for iPad and Apple Arcade - circa $40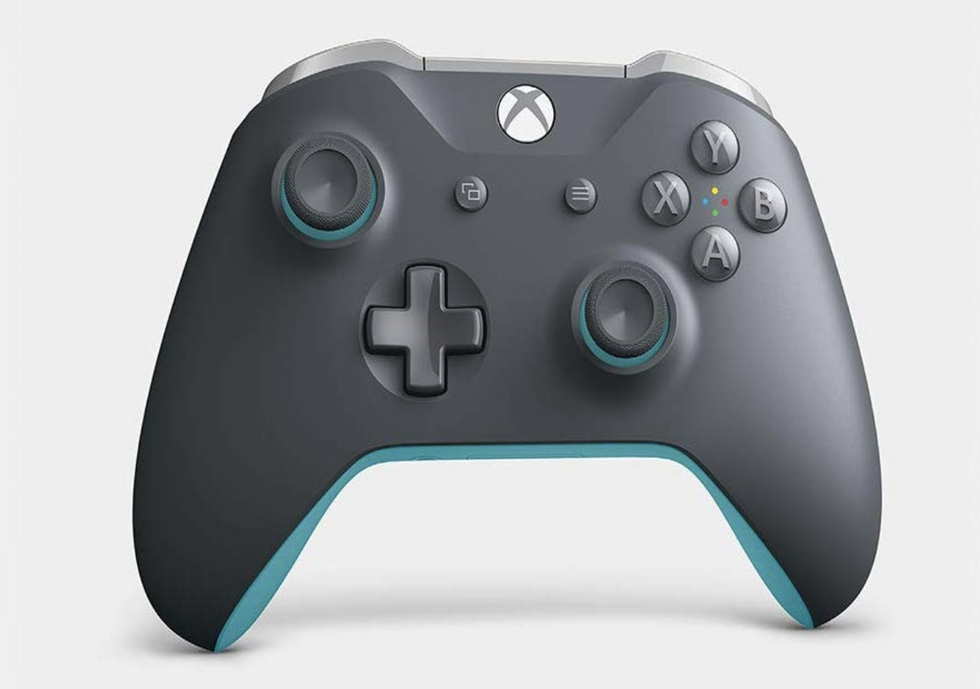 Xbox One controllerMicrosoft
If an Apple TV 4K is beyond your budget, then fear not — because if you know someone who owns an iPad or iPhone, you can buy them an Xbox One or PlayStation 4 controller to game with and get in on the fun.

That's because with the new iOS 13 software update for Apple's mobile devices, Bluetooth controllers for the Xbox and PS4 now works with iPhones and iPads — and they work particularly well with Apple Arcade games.
SNES Classic Mini - $150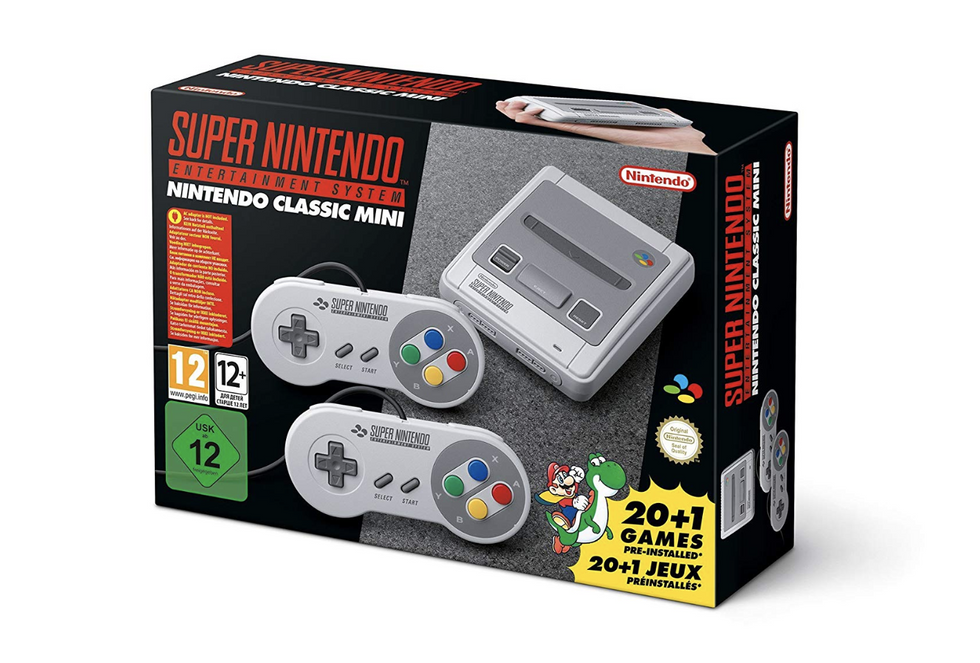 The SNES Classic Mini has 21 iconic Nintendo gamesNintendo
Streaming games from Google or subscribing to them through Apple is a distinctly modern take on the decades-old video game industry. If your game-playing loved one prefers their titles from another era, then try the SNES Classic Mini.

This miniature console is a replica of the iconic Super Nintendo of the 1990s and comes loaded with 21 games, including Super Mario, Mario Kart, Zelda, Donkey Kong and Final Fantasy III. The console plugs into your TV via HDMI and comes with two controllers for some retro two-player action.
Nintendo Switch Lite - $199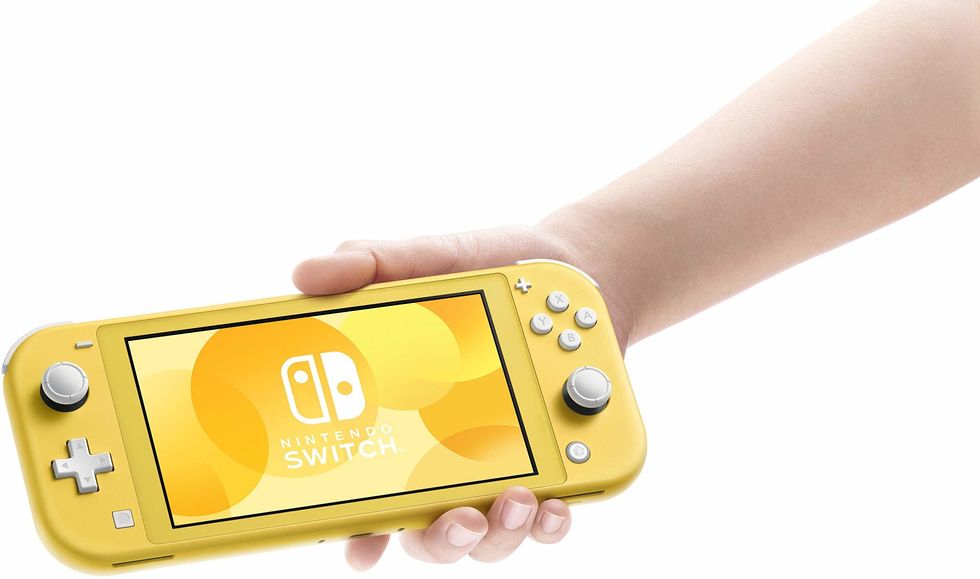 The Switch Lite costs $200Nintendo
Sticking with Nintendo, but fast-forwarding to the company's newest console, we have the Switch Lite. A cheaper version of the best-selling Switch, this console doesn't connect to your television and you can't disconnect the Joy-Con controllers for same-console multiplayer gaming, but otherwise it's exactly the same experience.

The Switch Lite plays all the same games as the regular Switch, and up to eight consoles (including a mix of Switches and Switch Lites) can be hooked up wirelessly to play together. Alternatively, you can play against your friends online.
Super Mario Bros Ultimate - $47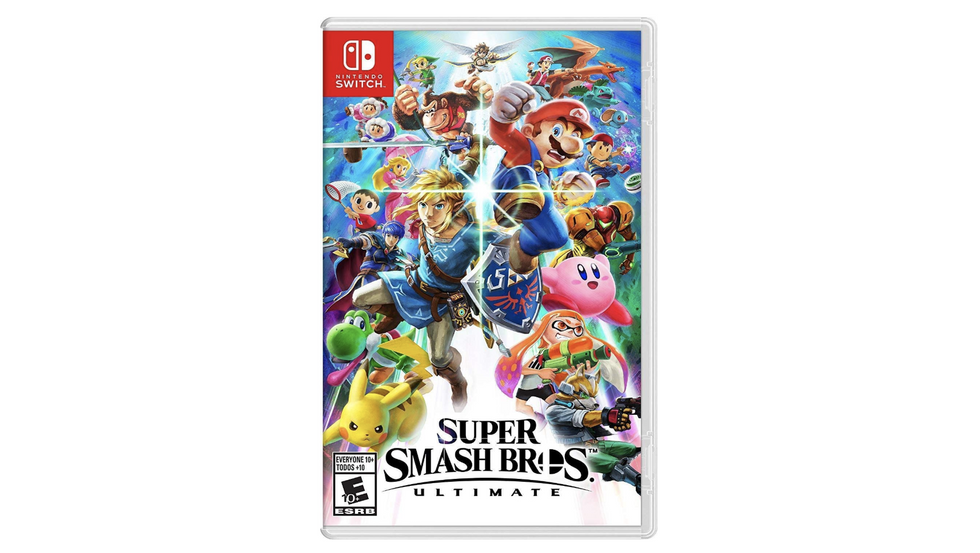 Super Smash Bros UltimateNintendo
If you buy someone a Switch Lite, then you'll already be in their good books — but bundle it with the latest installment of the iconic Nintendo game, and they'll be forever thankful. We are of course talking about the new Super Smash Bros Ultimate.

The game features over 60 characters from past Smash Bros games, including Mario, Sonic, Donkey Kong, Link, Peach, Zelda, Pac-Man and dozens of others besides.
Soundcore Infini Pro sound bar - $250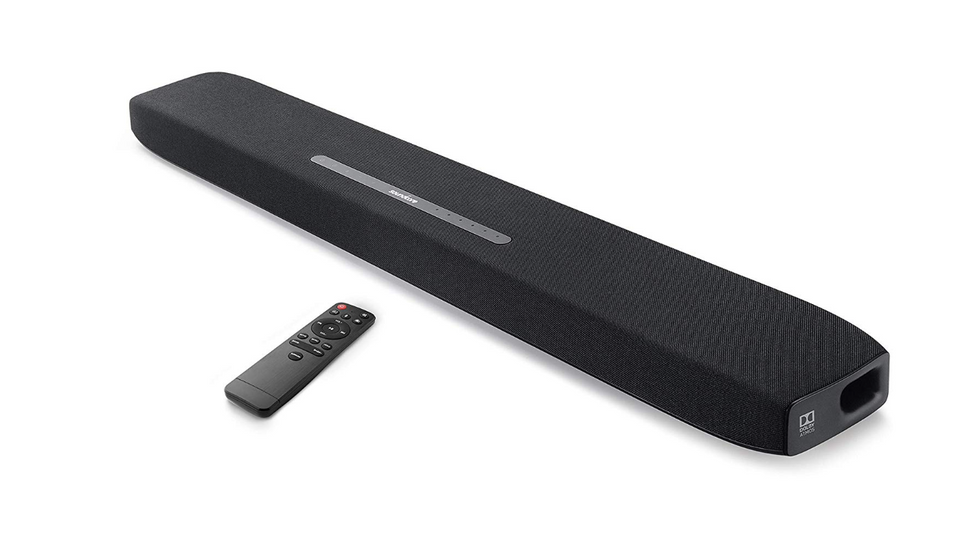 This Soundcore sound bar with Dolby Atmos costs $250Soundcore
You can comfortably spend four figures on a sound bar and speaker system, but in a lot of cases there's really no need. This example by Soundcore had a mid-range speaker, tweeter and sub woofer on each side, plus a pair of 'base reflex ports,' which help fire sound out of the sides of the unit. This helps create a surround sound experience without needing to install a pair of rear speakers at the back of your room — and it also means this sound bar is compatible with Dolby Atmos.
The sound bar also has ARC, so you can control its volume with you existing TV remote, and there is pass-through for Ultra HD 4K and HDR. This means you can plug your devices (like a game console and a media streamer like the Apple TV 4K) into the sound bar, then plug the bar into your TV, for a simple and convenient setup.
Plantronics headset - $100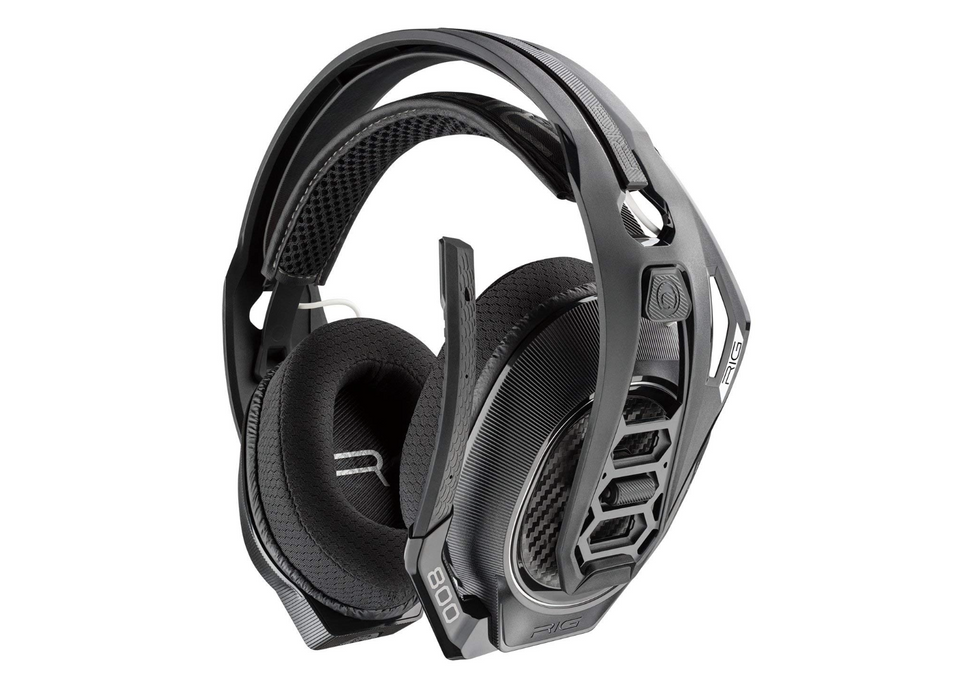 RIG 800LX gaming headset by PlantronicsPlantronics
A good quality headset is a must for any serious online gamer, and Plantronics is the brand to go to. A good option is the company's RIG 800LX wireless headset, which costs $100 and comes with a prepaid Dolby Atmos activation code, so Xbox One players can get the best quality audio with no extra cost.

The light-weight, over-ear design should be comfortable during long gaming sessions, and Plantronics claims the headset has 24 hours of battery life per charge. The wireless connection promises lag-free gaming at distances of up to 10 meters.
Logitech C922 Pro streaming camera - $78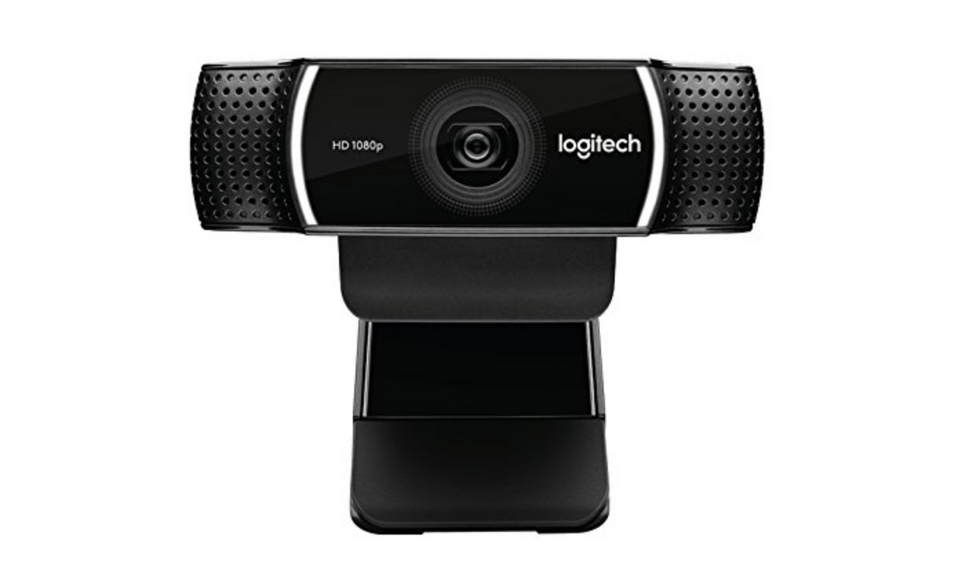 The C922 Pro is one of the best web cams for video game streamersLogitech
If you know a video game fan ho wants to get into streaming their gameplay online, the C922 Pro web cam by Logitech is one of the best cameras to get them started. The camera clips to the top of their monitor or TV, then can either record video in 1080p Full HD for uploading later, or it can stream live footage at 720p HD and a steady 60 frames per second.
The camera also comes with a miniature tripod for setting up on a desk or shelf, and the autofocus lens has a viewing angle of 78 degrees. Dual microphones record stereo audio, and the camera can be used with any popular streaming platform, including YouTube and Twitch.
Oculus Go - $200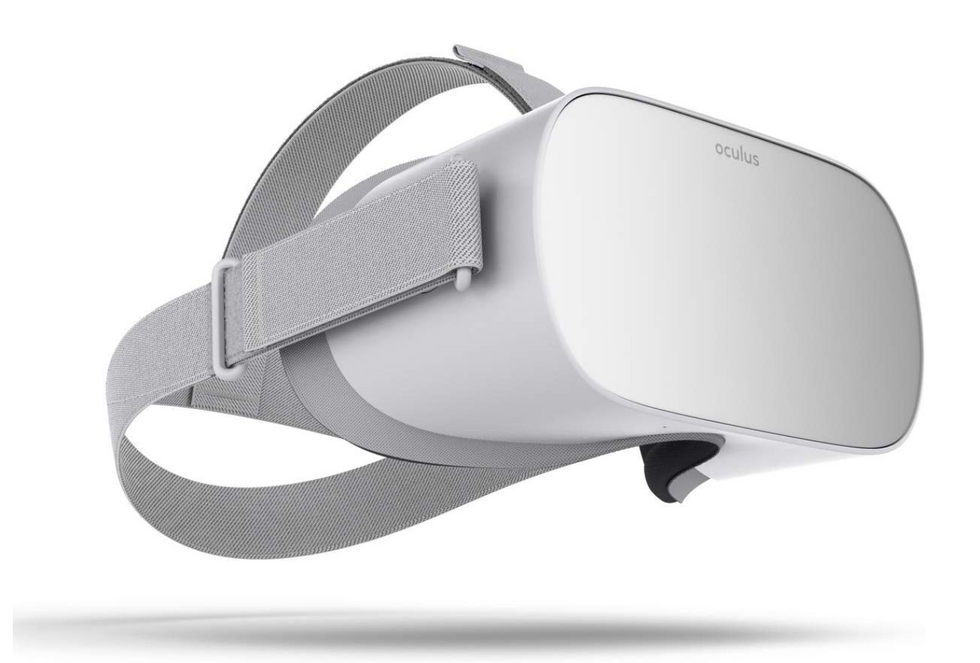 The Oculus Go is a portable virtual reality headsetOculus
The Oculus Go is a sub-$200, all-in-one virtual reality headset — meaning it works on its own without needing to be connected to a smartphone, computer or games console. There's also built-in audio, so you don't need to provide your own headphones either.
Through the included operating system, wearers can watch content from Netflix, and Hulu on a virtual 180-degree display — plus 360-degree videos on YouTube. The Oculus platform also offers access to over 1,000 virtual reality games, plus social apps and visual experiences to surround yourself with.
Oculus Go Standalone Virtual Reality Headset - 32GB
From Your Site Articles
Related Articles Around the Web
Like GearBrain on Facebook