Like GearBrain on Facebook
As the holiday shopping season gets underway, we know how difficult it can be to shop for students. They probably already have the latest smartphone, and their dorm room or shared house is unlikely to have the space for a new television - not to mention the neighbors' certain displease directed at a new sound system.
With space at a premium and a focus on personal entertainment, here are some of the best tech gifts you can give to the student in your life.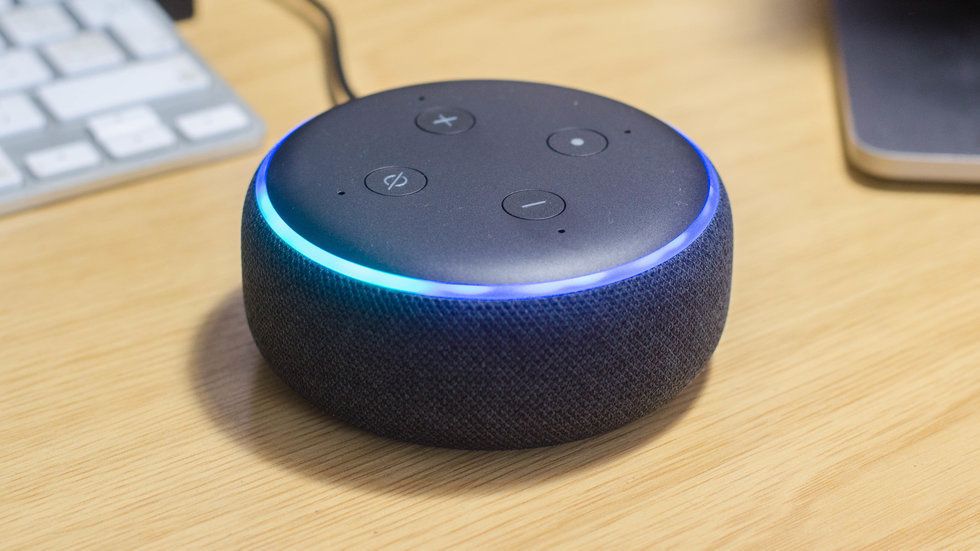 Students can play music and set timers on the Amazon Echo Dot GearBrain
Amazon Echo Dot - $50

A pair of Apple HomePods isn't going to be welcomed by those on the other side of your student kid's paper-thin bedroom wall. Instead, save a chunk of cash and consider buying them the new 2018 Amazon Echo Dot.
This new model has much-improved audio performance over its predecessor, yet takes up almost no space and has the same level of intelligence, thanks to integrated Alexa. The assistant can be used to play music, look up facts online, set reminders for essay deadlines, and timers for cooking.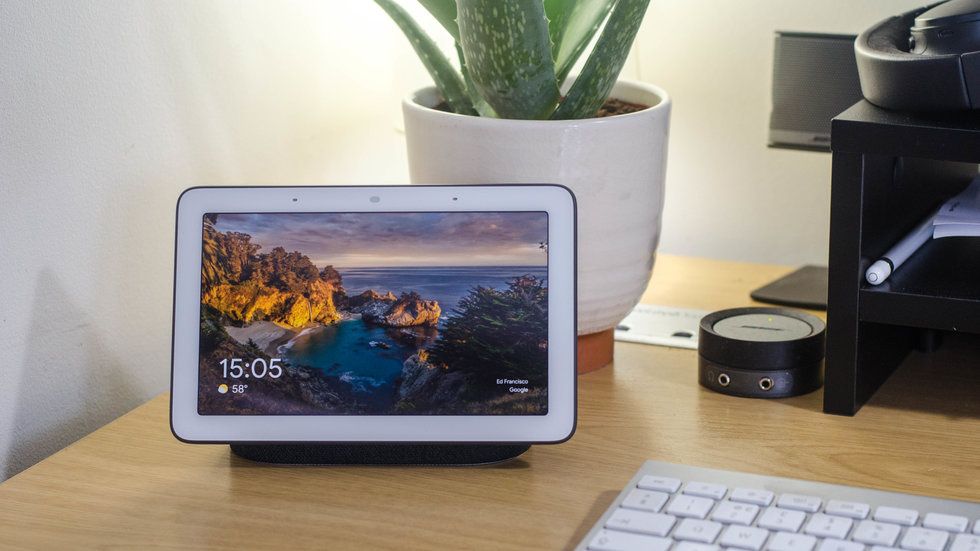 The Google Home Hub has a touchscreen expanding the ways you can use Google Assistant GearBrain
Google Home Hub - $149

If the student in your life is more of a Google Assistant fan, then try out the new Home Hub. This smart display is basically the same as the Google Home, but includes a 7-inch touchscreen for interacting with the Assistant in more ways.
You can ask questions, manage timers, view recipes with step-by-step instructions, and control smart home devices. Its compact size means it should fit in comfortably in any dorm room - and of course it also plays music, podcasts, radio stations, and YouTube videos.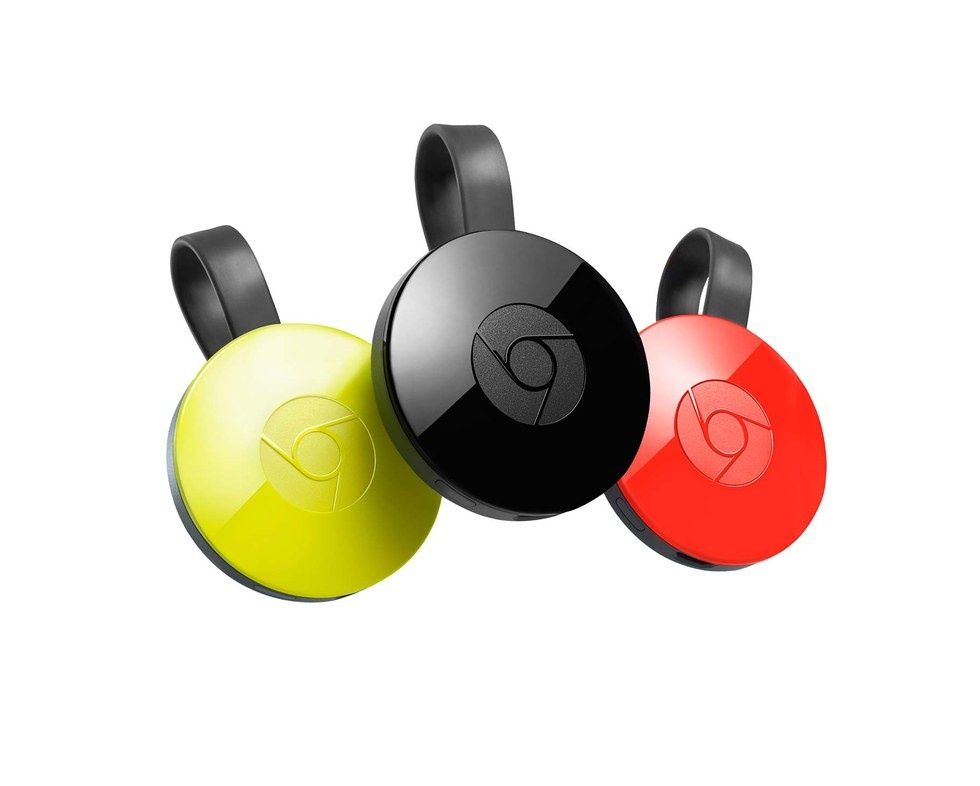 Google Chromecast lets you stream content from Netflix and more on to a computer or TV Google
Google Chromecast - $35

Sticking in the Google ecosystem, the Chromecast is the perfect device for streaming content from Netflix and more onto a TV or computer monitor. Just plug it into the HDMi port and control with either your smartphone, or by speaking to the Assistant on your phone or Google Home device.
The Chromecast is a cheap and simple way to bring streaming service to your computer monitor or TV, and also makes it easy for students and their friends to show each other videos by 'casting' them from their phone to the big screen.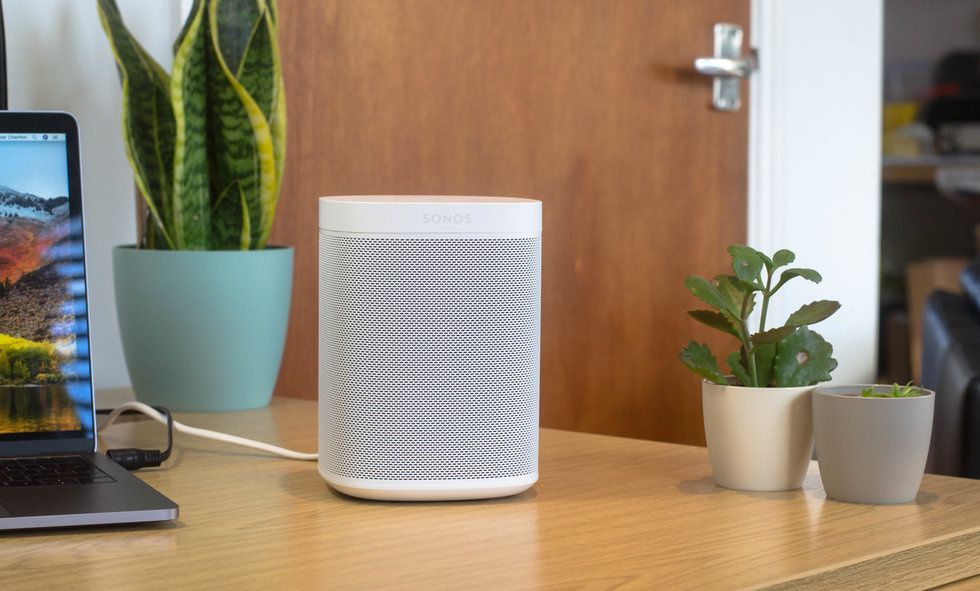 The Sonos One has Alexa support and can stream music services including Spotify GearBrain
Sonos One - $200

The Sonos One offers a serious audio upgrade over the regular Amazon Echo and Google Home smart speakers, but without taking up too much space — and without upsetting anyone in the next dorm too much.
The speaker already has Alexa support, and Sonos says Google Assistant will arrive via a software update before the end of 2018. The speaker also access to dozens of music streaming services (including Spotify), as well as podcast providers and radio stations.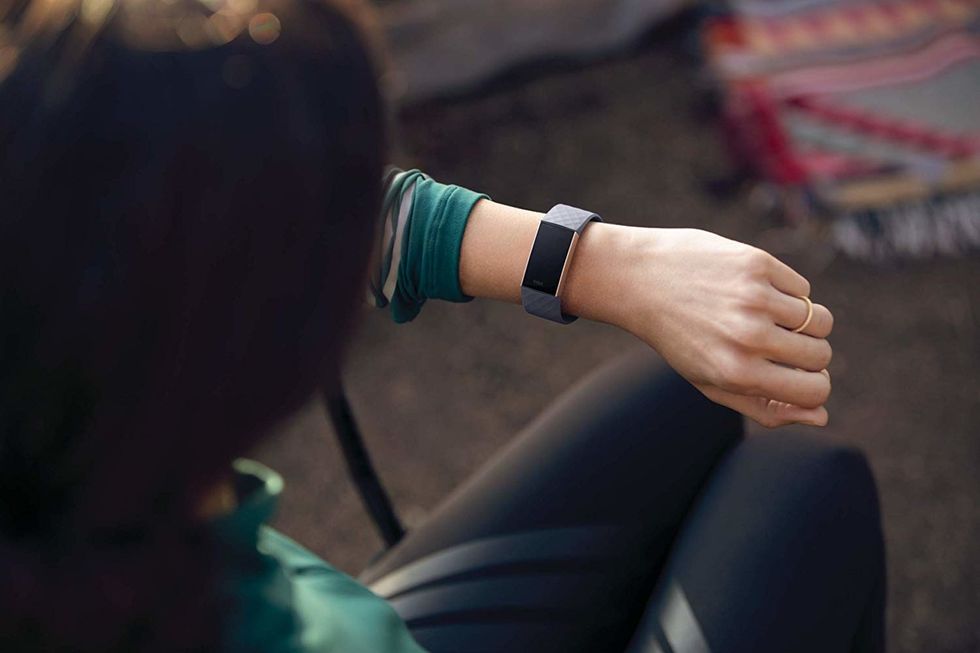 The Fitbit Charge 3 has guided workouts, and also supports notifications from your smartphone Fitbit
Fitbit Charge 3 - $150

The latest member of the Fitbit family, called the Charge 3, is a fully-fledged and feature-packed fitness tracker. It has 24/7 heart rate tracking, guided workouts, walking, running, cycling and swimming tracking, and sleep monitoring. In all, it can track 15 different types of exercise, sending the data to a companion smartphone app via Bluetooth.
Available in a range of colors, the Fitbit Charge 3 also acts like a simple smartwatch, alerting you to notifications which come through to your smartphone. The battery lasts up to a week at a time.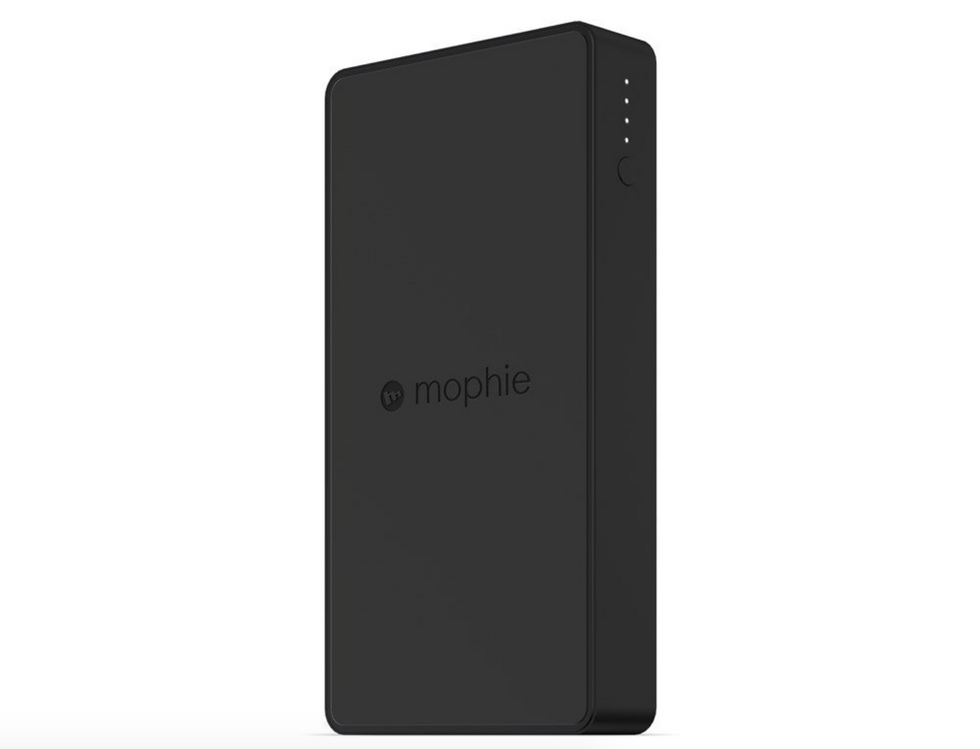 The Mophie Powerstation is a wireless battery pack you can take to class Mophie
Mophie Powerstation Wireless - $80

The portable battery pack is a must-have for any student who spends a lot of their time outside — or at least away from the power outlets of their dorm room. This battery by Mophie, a leader in this sector of the market, has a 10,000mAh capacity, meaning it can fully recharge smartphones three or four times over.
Usefully, you can leave your smartphone's power cable at home, as there is wireless charging built it. Just sit the battery on your desk in the lecture hall, sit a smartphone on top (if it has Qi charging), and it will charge up.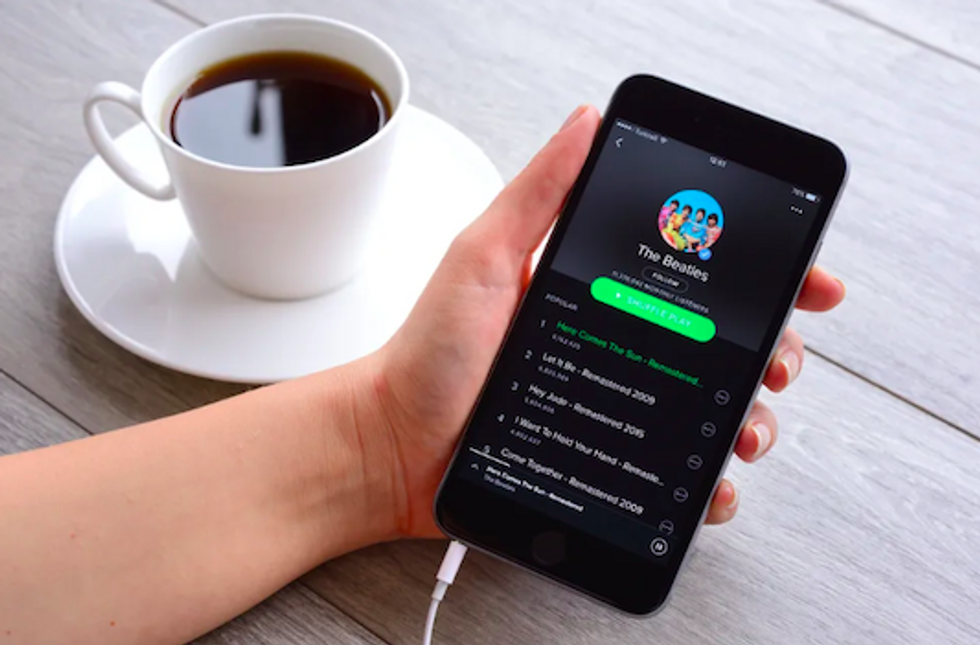 A Spotify music subscription is both affordable and welcome iStock
Spotify subscription - from $30

If today's students are still anything like we were a decade ago, they'll still be enduring free Spotify, complete with adverts after every few tracks. To rid the student in your life of these adverts, give them a gift card. These come in two denominations, $30 and $60, which entitle a regular account to three or six months of Spotify Premium respectively.

The only drawback here is that the card cannot be used with a family account.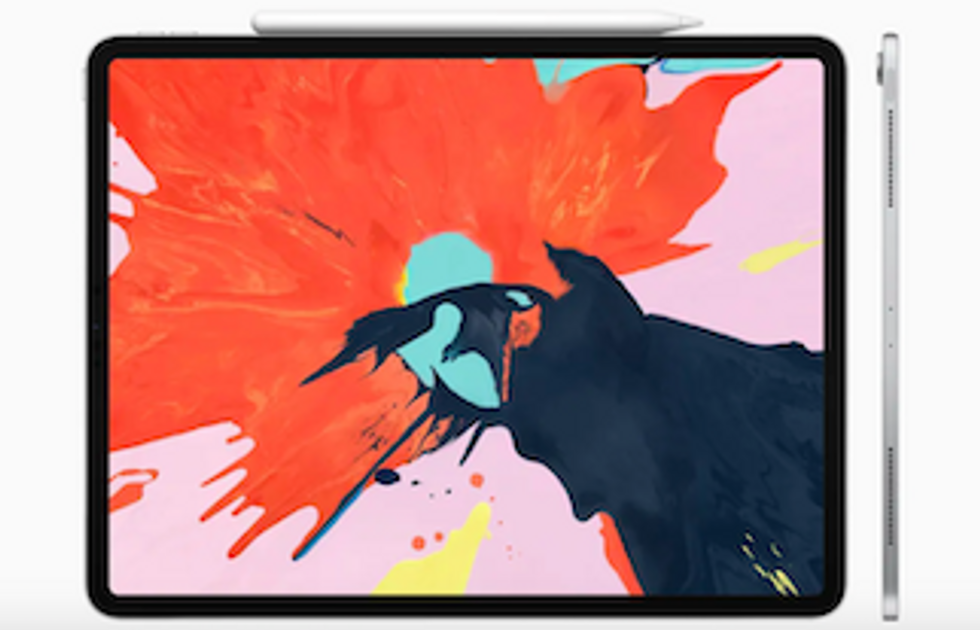 The Apple iPad Pro supports Photoshop and can be added to an external monitorApple
Apple iPad Pro - from $799

Finally — and if you are feeling particularly generous this holiday — Apple's all-new iPad Pro could be the perfect student computer. Available in two screen sizes (11in and 12.9in), the iOS tablet was launched in late-October alongside a new Pencil stylus and keyboard dock.

With full Photoshop coming in 2019, plus a USB-C port for hooking the iPad Pro up to an external monitor, Apple's tablet is quickly becoming a fully-fledged computer. For art or graphic design students, it could be the perfect computer.
From Your Site Articles
Related Articles Around the Web
Like GearBrain on Facebook