College students love anything that can bring some fun to their lives — things that maybe work with their school life, but also are some splash to their day too. These nine ideas are sure to appeal to any college students — or high school student, really — in your life, from top of the line headphones to a new smartphone and everything in between.
Pix Backpack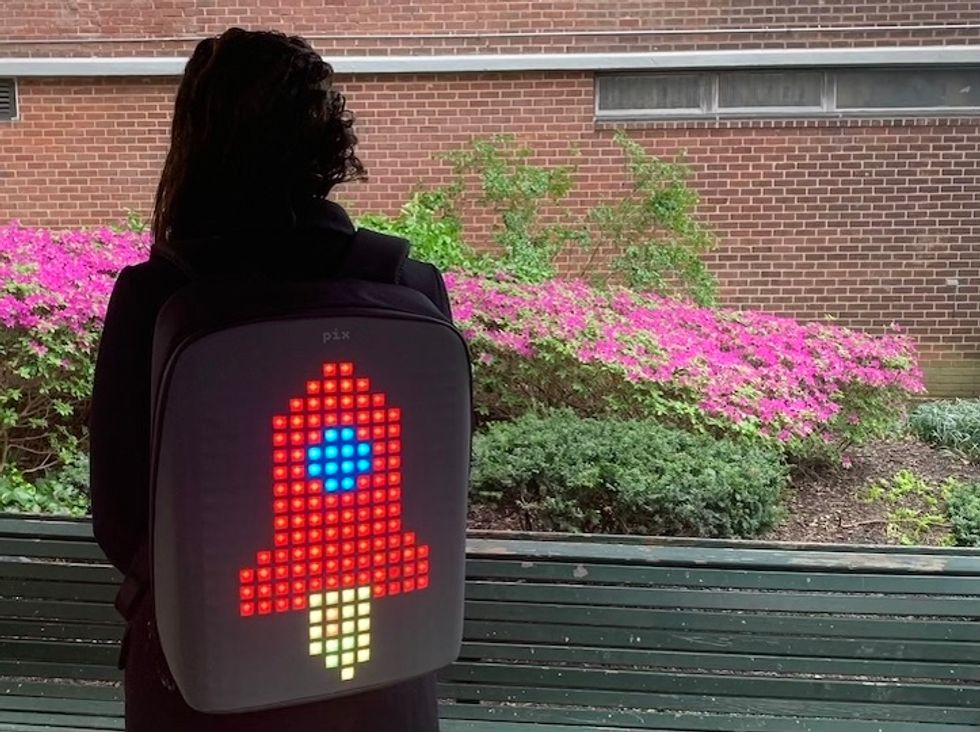 You can customize the Pix LED Backpack to show any image you design GearBrain
The Pix backpack launched on Kickstarter in 2019, and is now available, a $169 backpack that has a back covered with LED lights. You can beam out graphics, moving images and play games — and yes, your favorite student can even design these graphics themselves.

Lumio Book Lamp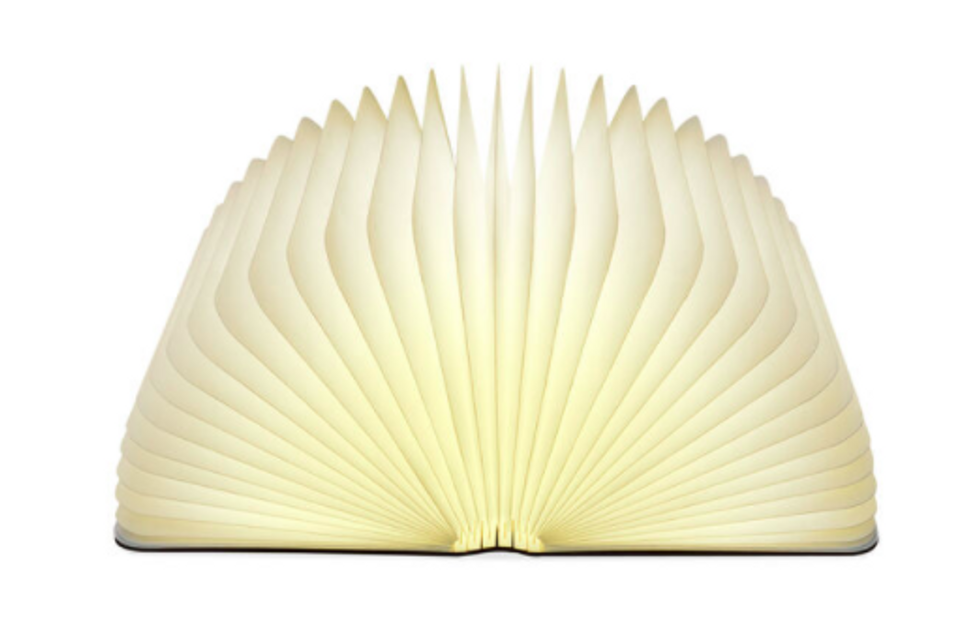 The Lumio Book Lamp opens to look like pages of a bookLumio
The Lumio Book Lamp is one those gifts that both practical and absolutely beautiful, a lamp that when closed looks like a book, and when opened unfurls 180-degrees into a beautiful soft lamp that looks like opened pages. You can pick from a kaleidoscope of colors for the book, from navy with a red binding to one that looks like wood, and others. The $200 lamp works wirelessly for eight hours and then can be recharged via a USB cable.
Rocketbook Panda Planner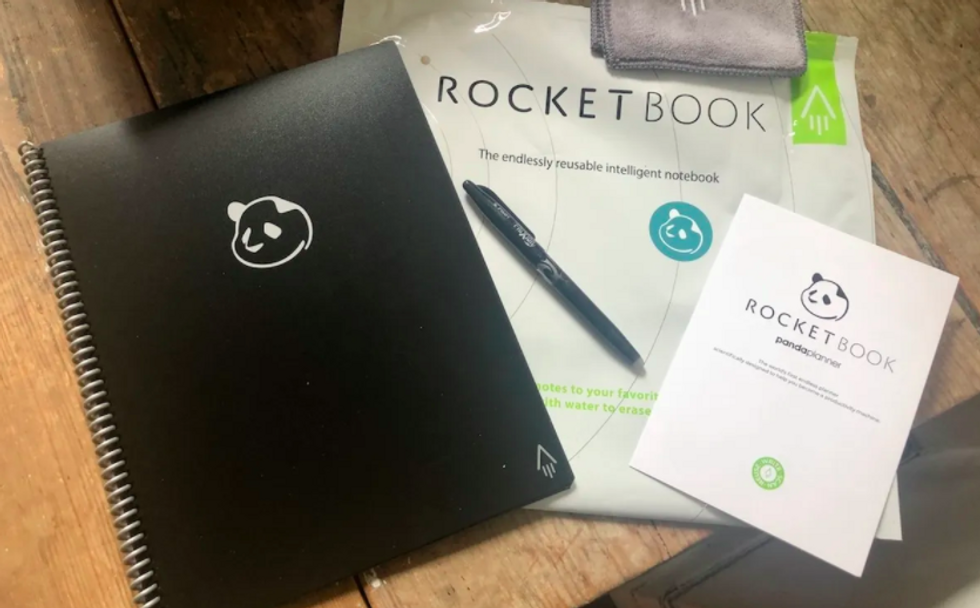 The Rocketbook Panda Planner uses erasable inkGearBrain
This new Rocketbook device is a spiral notebook with schedule and goal-planning prompts structured throughout. No matter your plan, getting organized is never a bad move, and the number of different templates in the new Rocketbook Panda Planner are designed to get you started. Instead of paper pages, each sheet is actually covered with a synthetic polyester blend, designed to be used with erasable ink so they can be reused. The pages can also be digitally upload automatically, by scanning them through symbols to destinations you choose, whether that's Dropbox or iCloud. The notebook starts at $37, just budget enough that you can maybe spring for some Frixion pens that work with the device too.
Apple Watch 6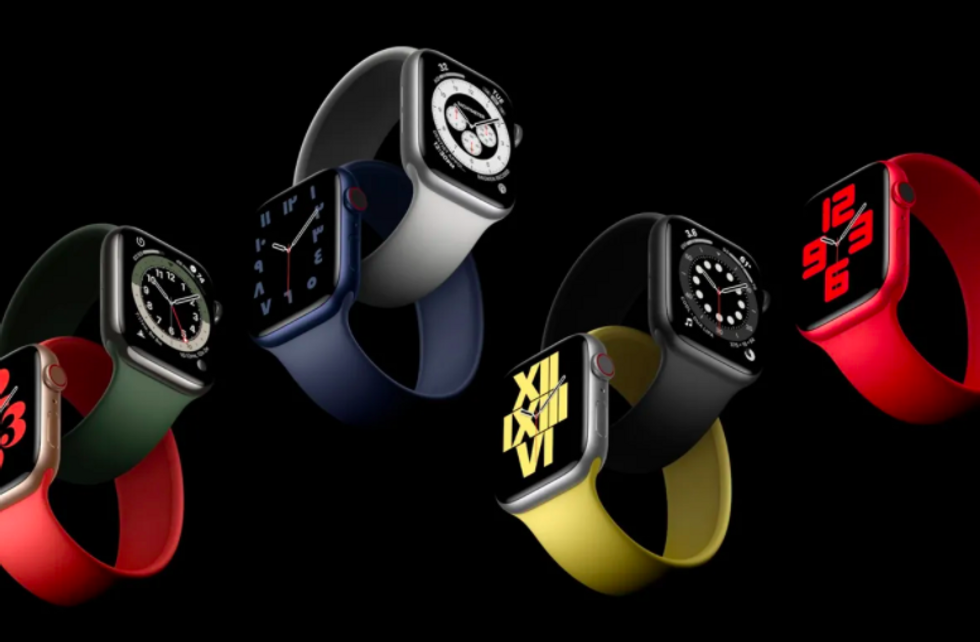 The Apple Watch 6 has blood O2 monitoringApple
Apple has just announced a new sixth-generation Watch, with blood O2 monitoring and enhanced performance over the Series 5. Also new for the Apple Watch 6, which starts at $399, is an always-on altimeter that Apple says provides real-time elevation information and is accurate to 12 inches of elevation. And the Series 6 has movement sensors, a heart rate monitor, ECG app, and features like Fall Detection and automatic emergency calling. You also get access to the new watchOS 7 software, which includes a range of new faces and sleep tracking for the first time.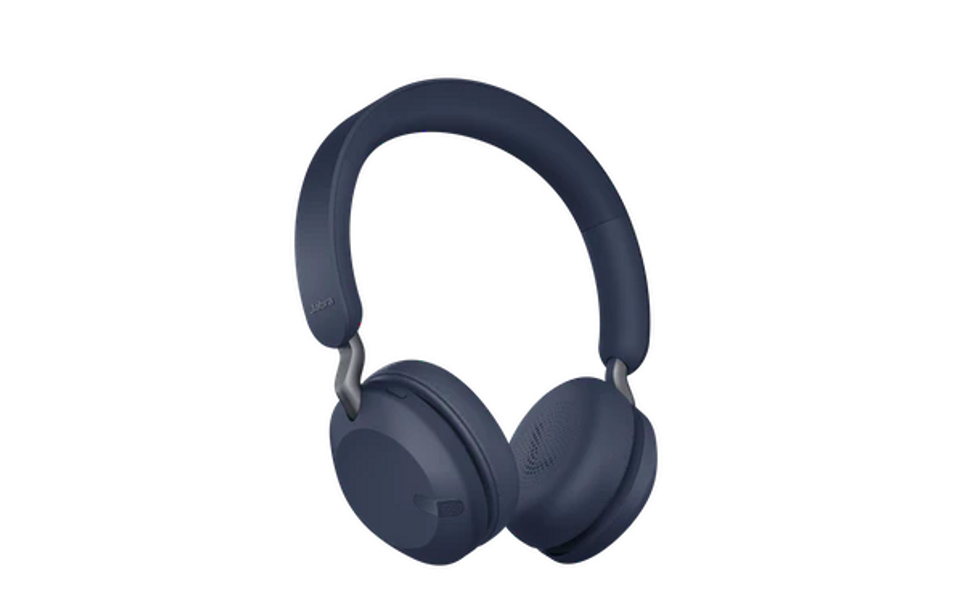 The Jabra Elite 45H wireless headphonesJabra
The Jabra Elite 45H wireless headphones are covered with thick memory foam cushion that sit firmly against the ears. On one full charge, the $100 headphones last up to 50 hours of continuous use (excellent for busy college students), and there's also fast charging which gives you a small boost if you're running low. There's also a cool feature called Sidetone, which lets you adjust how loud your own voice sounds in your ear as you're talking. And you can pick these up in fun color ways including navy with silver, black with copper and of course pure black.
Coway Airmega 150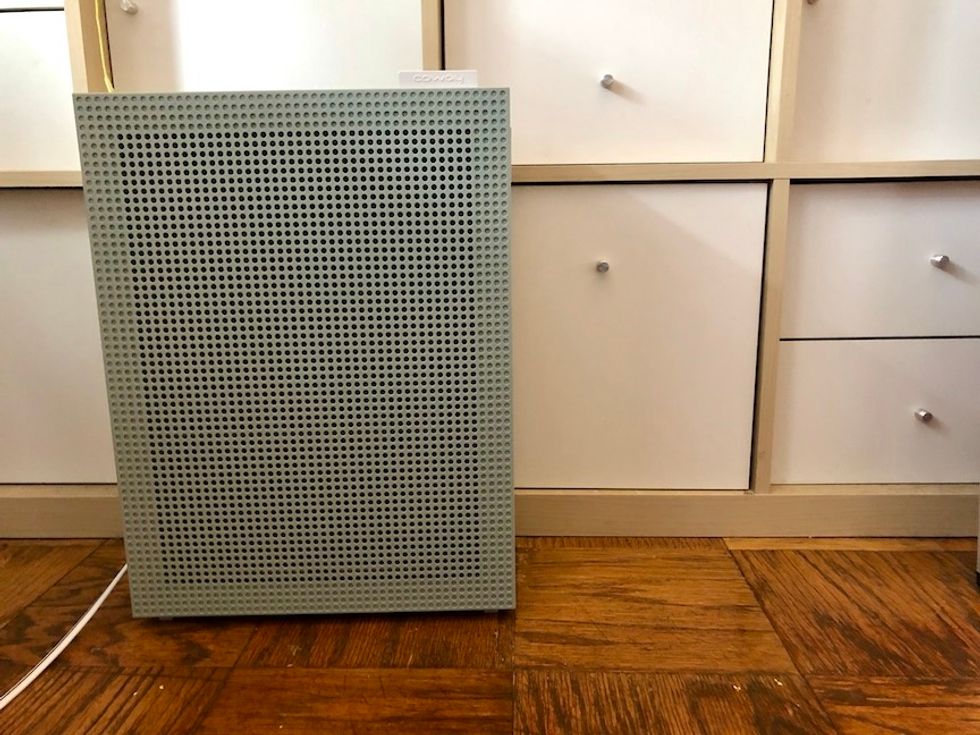 Coway Airmega 150 Review: A $190 quiet air purifier and monitor GearBrain
Look, college rooms can get a bit, shall we say, spicy what with all the snacking and sleeping and hanging out that goes on in there. Add in virtual learning, and the airing out of a dorm room may not be high priority — even though it may need it. This air purifier and monitor from Coway, the Airmega 150, pulls double duty and automatically kicks into high gear when it knows it's needed. You can pick from a few different colors, and the device includes a HEPA filter which is designed to capture particles as small as .3 microns. At $190, the Coway Airmega is a thoughtful gift for any students on your list.

LG V60 smartphone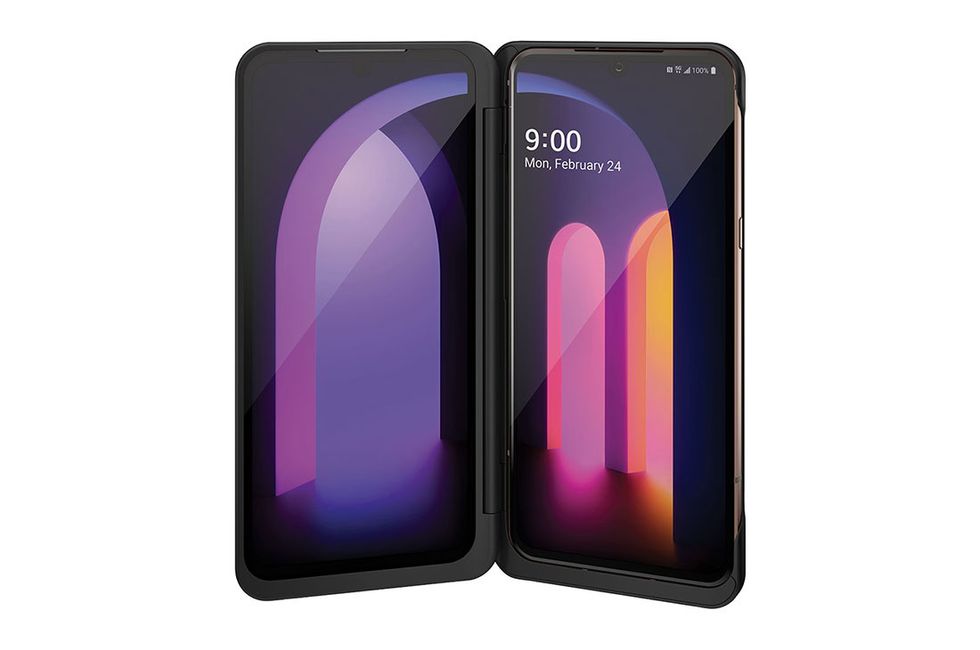 The LG V60 ThinQ has a dual-screen optionLG
The LG V60 ThinQ is a 5G smartphone that comes with a Dick Tracy-like case — the Dual Screen. Both, together, they transform a solid smartphone into a mobile handheld with two screens, attached at the hip. There are a few features that really highlight the use of two screens at once. One of these is the LG Game Pad, which turns one side into a controller, the other side into your gaming space. It's a nice trick, and for any college students who likes to game on their smartphone, this is a definite upgrade. The cameras on the Dual Screen also really shine, and for $900 with dual screen, of course, they should. But if you have a college student on your list that's an Android user and someone in need of an upgrade, the LG V60 ThinQ is definitely a gift (and yes, we know, a splurgy one) to consider.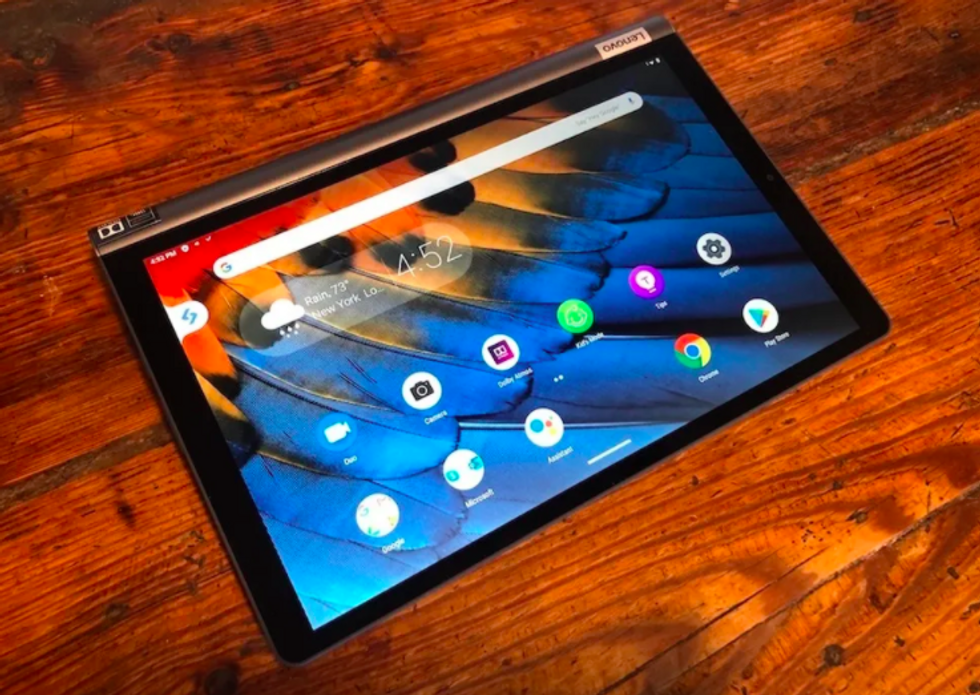 The Lenovo Yoga Smart Tab has a kickstand so it can be tiltedGearBrain
The Lenovo Yoga Smart Tab is a solid Google Assistant device that also has a dedicated YouTube screen you can flip to whenever you choose. The is a $230 10.1-inch tablet with a haptic touchscreen display. JBL speakers are built in with Dolby Atmos along with far-field microphones, which are cleverly placed on either side of the device.

And the back has a great feature — a kickstand. And it works just as you'd think, a back piece that pops out via a button that can let you seat the tablet upright on a surface, tilt, and because there's a hole in the middle of the stand, it can be opened enough to hang on a wall.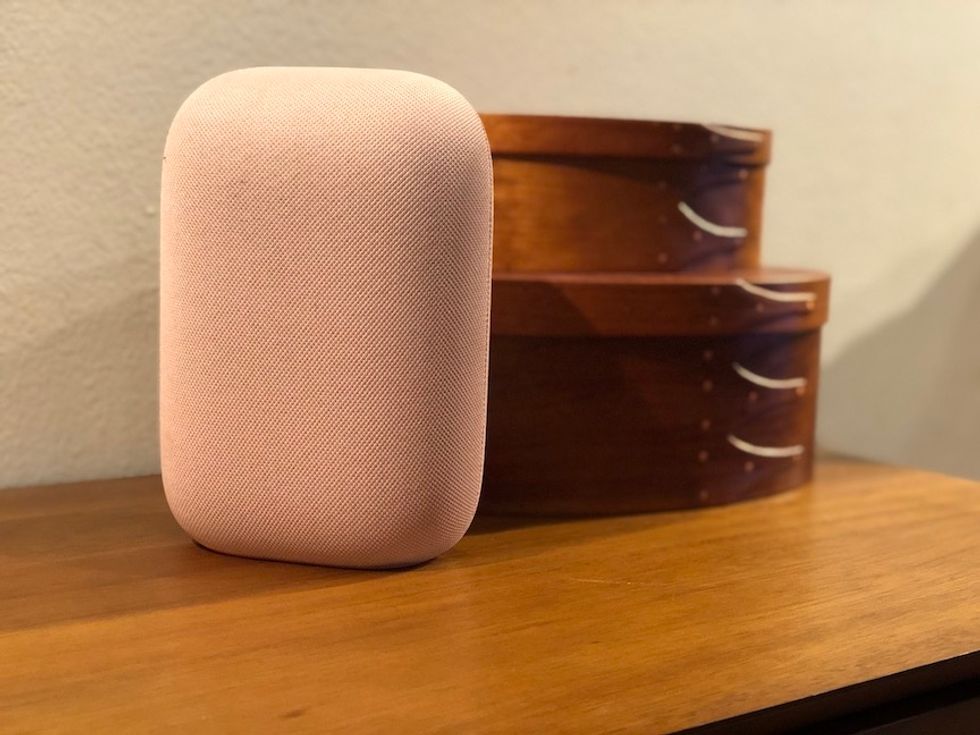 Nest Audio pushes out full, round sound in a well-designed speaker for just $99 GearBrain
The new Nest Audio has a squared off, oval shape, stands tall, and is covered in the muted fabric colors we've grown to expect from Google, including chalk, charcoal, a sky blue, green sage and a sand pink. Just $99.99, the new speaker has 50 percent more bass and 75 percent more volume — and that's going to be plenty for any student in their dorm room. What's nice is the $99 Nest Audio will pair to other Google speakers, but doesn't have to. We found the sound from just one speaker very round, full and clean, perfect for listening to music or a podcast while studying.

HP Envy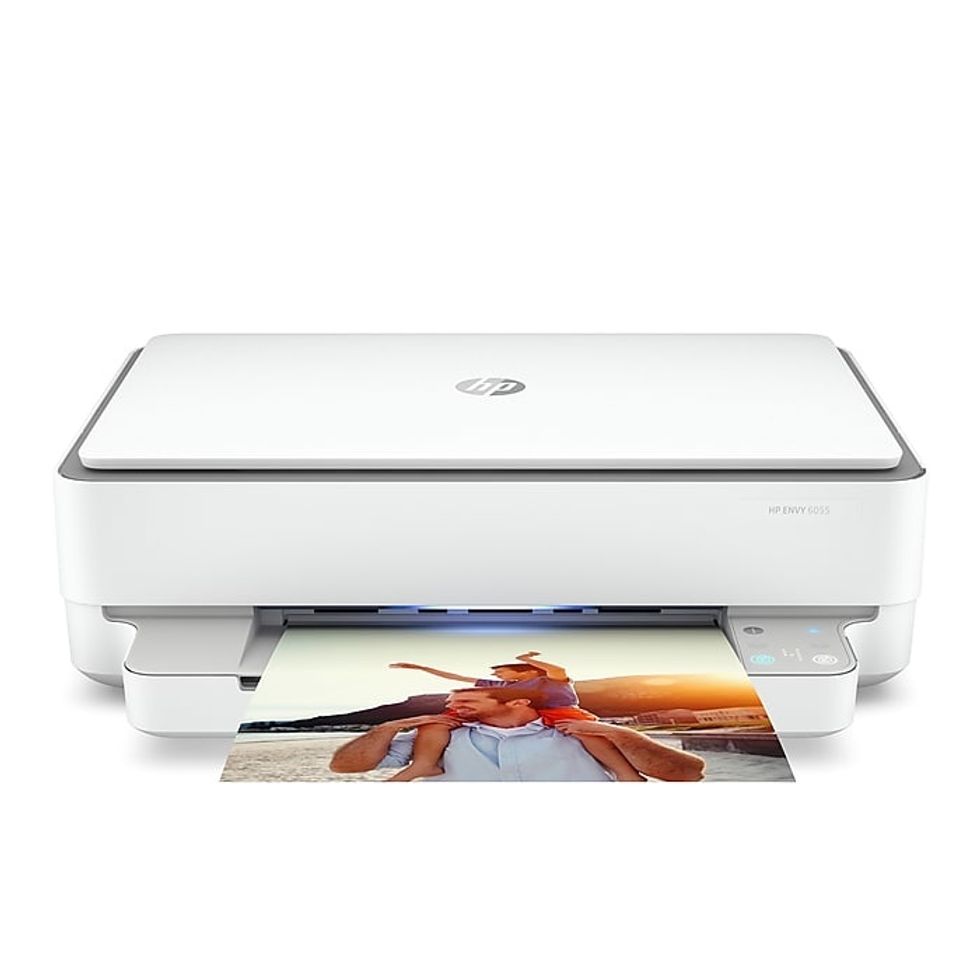 HP Envy prints pages plus admirably solid photosHP
The Envy 6055 is a solid workhorse, a clean design, and one that takes the most significant pain point out of printing at home: getting it to work. In our review we found it printed photos admirably well, and worked quickly. While not every student needs a printer today, for those who do, the $130 HP Envy 6055 is small, easy to use printer that's going to be welcome.

Lumos Matrix Helmet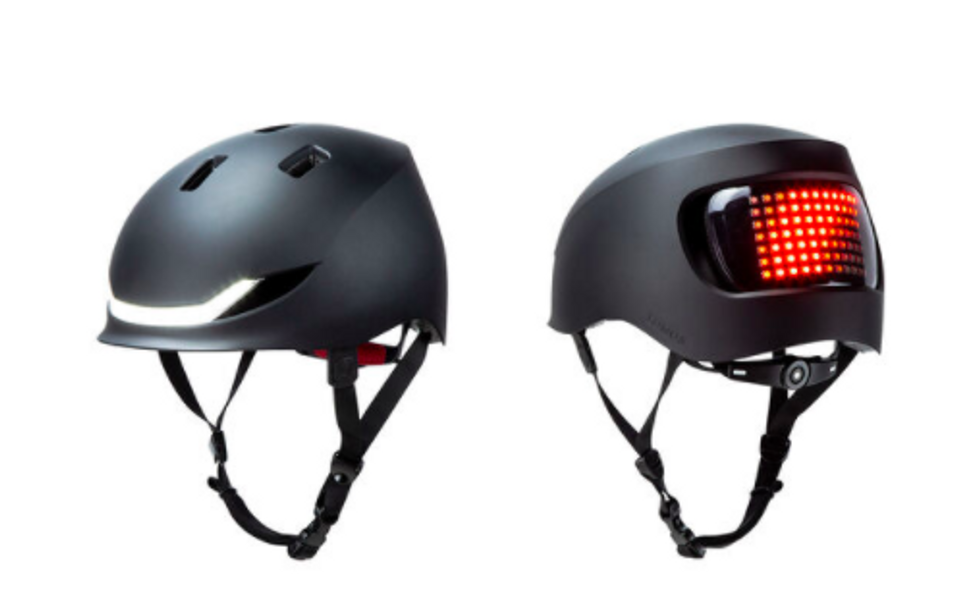 The Lumos Matrix Helmet can be run with an Apple WatchLumos
If you have a college student on your list who also bikes to and from campus, the Lumos Matrix Helmet may be the perfect gift. On the back are 77 LED lights which can animate to create images arrows noting the direction someone is turning, and you can even pick more options from the Lumox Matrix app. There are thick foam pads inside (a hole in the back for a ponytail!), and the $250 helmet works for 10 hours on one charge, and can be controlled through an Apple Watch or handlebar remote.

And if you're looking for more ideas, check out our Holiday Tech Gifts for Students from 2019 for even more gift giving inspiration.
The GearBrain, First Compatibility Find Engine for Smart Devices www.youtube.com