College kids who work hard all semester can't wait for some time off during the holidays. Make their winter break even better by gifting them with tech that they're sure to love. They may not believe in Santa anymore, but these presents will still put a smile on their faces.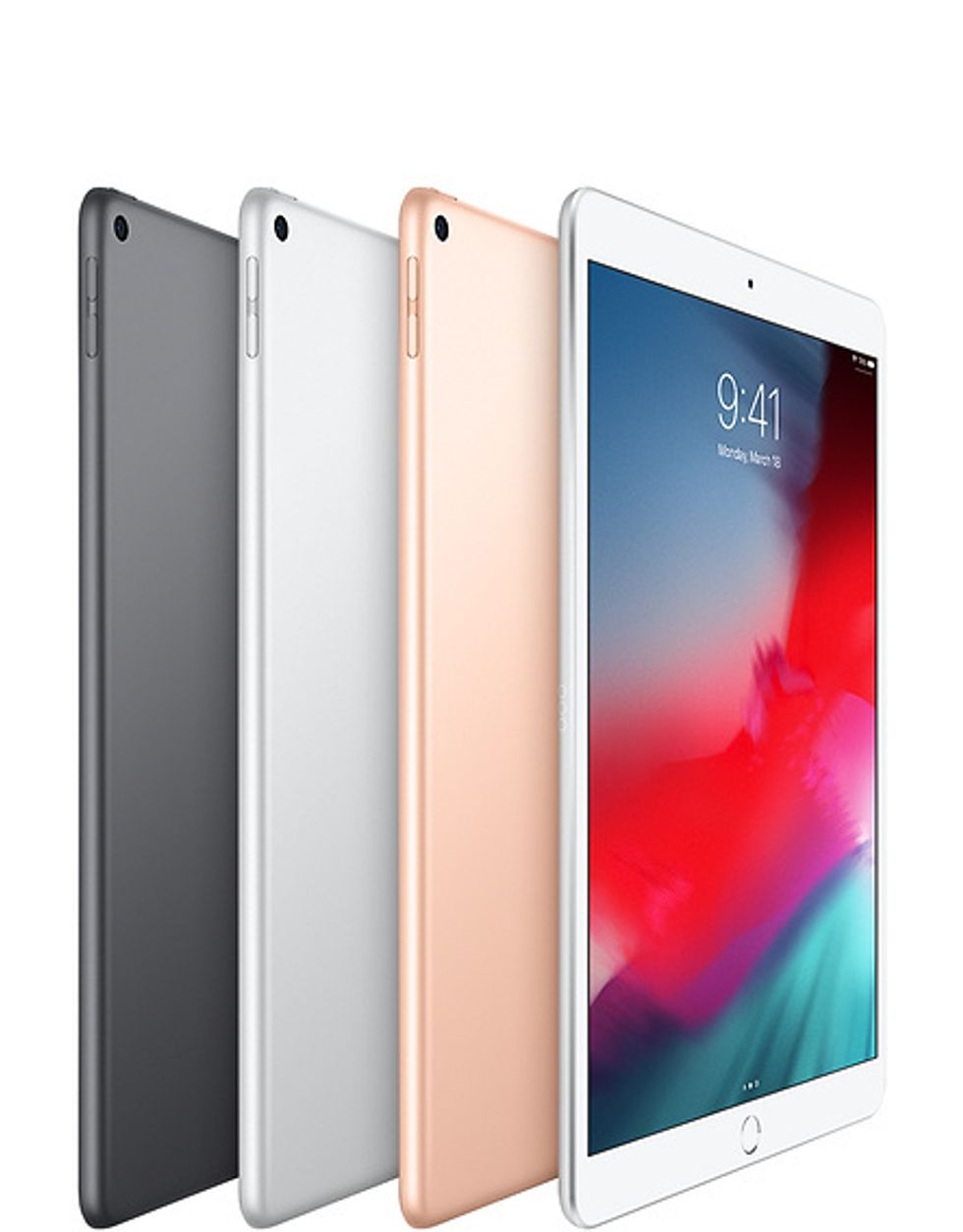 Apple's iPad Air 3 has 10 hours of battery life, and works with the iPadOSApple
iPad Air 3

Today's students rarely take notes with pen and paper, and the iPad Air 3 is a great tech tool for school. Naturally, college kids need time to unwind as well, and the entertainment factor of the $499 iPad Air 3 provides is essentially endless. This version is super thin, powerful, and has 10 hours of battery life for students who never want to put theirs down. Check out the iPadOS too, with tons of apps, slide over and split views, and a nice new home screen display that's more functional than ever. An extra perk is a free year of AppleTV+ with purchase, for binge-watching at its best. iPads are the perfect gift for students — but don't be surprised if you'll want one for yourself.
Apple iPad Air (10.5-inch, Wi-Fi, 64GB) - Space Gray (Latest Model)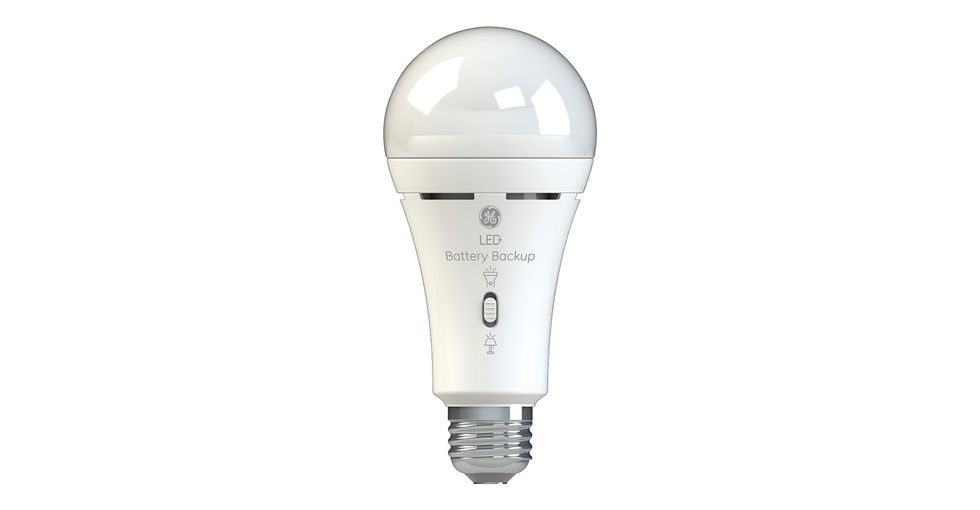 The GE LED+ Battery Backup light bulb is cool and thoughtful, working as a flashlight if the lights go outGE
GE LED+ Battery Backup

Basic bulbs work fine, but in the case of a power outage, students are left in the dark. With GE LED+ Battery Backup, the problem is solved, as students can unscrew the LED light and use this $15.99 device as a functioning flashlight. It recharges automatically when the electricity is on, so the flashlight feature will be ready with five hours of battery life. Dorm rooms need plenty of light so students can study, so this thoughtful gift is a useful addition.
GE Lighting 93100204 LED+ Battery Backup BR30 Bulb, 65-Watt Replacement, Soft White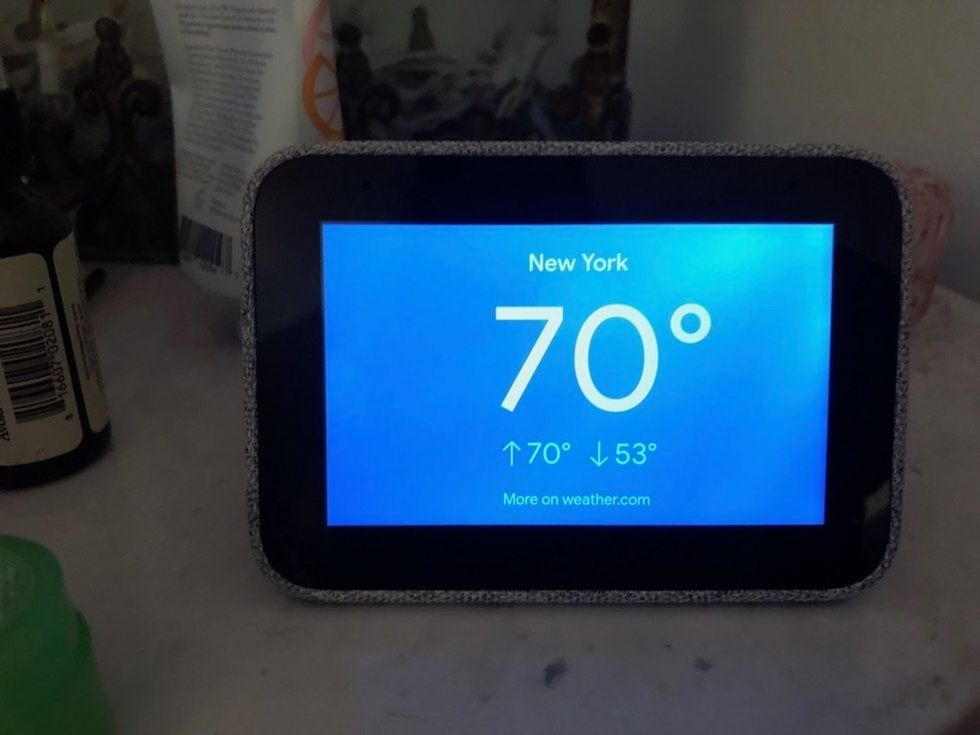 Users can get any Google Home device, including the Lenovo Smart Clock above, to respond with a polite tone GearBrain
Lenovo Smart Clock With Google Assistant

Waking up in time for those early (or not-so-early) classes can be a challenge for college kids who've been up late the night before. Old-fashioned alarm clocks have gone the way of the dinosaur, and smartphone alarms can be ignored if the sleeper sets theirs across the room. A better choice is the $79 Lenovo Smart Clock With Google Assistant. The display is vibrant, it works with Google Assistant, and the touchscreen interface is high-tech. The features and functions are customizable and convenient, so students won't mind the morning as much when they wake up to something smart.
Lenovo Smart Clock with The Google Assistant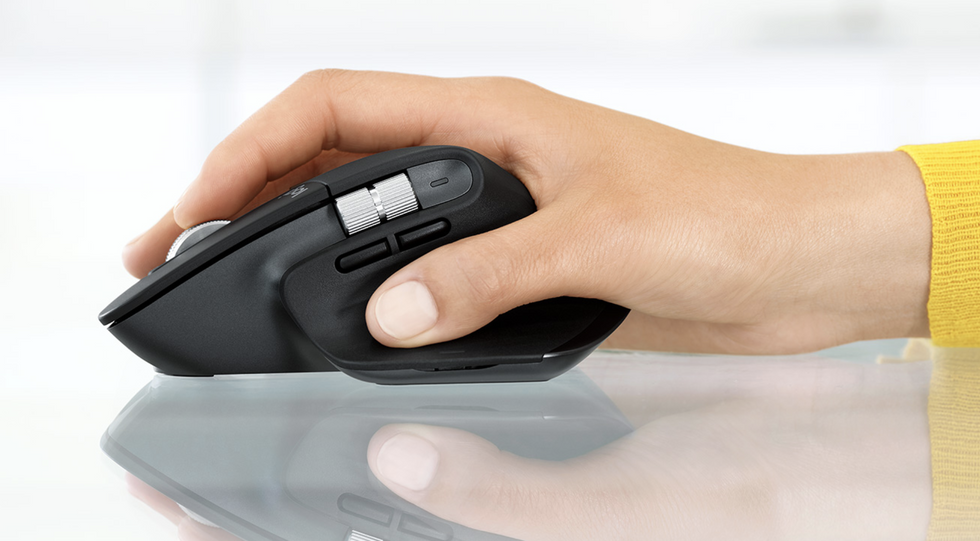 The Logitech MX Master 3 Mouse works with Windows, Mac and Linux machinesLogitech
Logitech MX Master 3 Mouse + MX Keys Keyboard

A brand new mouse and keyboard would be a great gift for students who spend all kinds of time in front of a computer screen. The Logitech MX Master 3 Mouse and MX Keys Keyboard take scrolling and typing to a whole new level, with added speed and sophistication. The two — each $99.99 — work with Windows, Mac, and Linux machines, so no matter the student's preference, their productivity will increase. The battery charge lasts a long time, so no student will have to worry about hours of research or time consuming term papers.
Logitech MX Master Wireless Mouse - High-Precision Sensor, Speed-Adaptive Scroll Wheel, Easy-Switch up to 3 Devices - Meteorite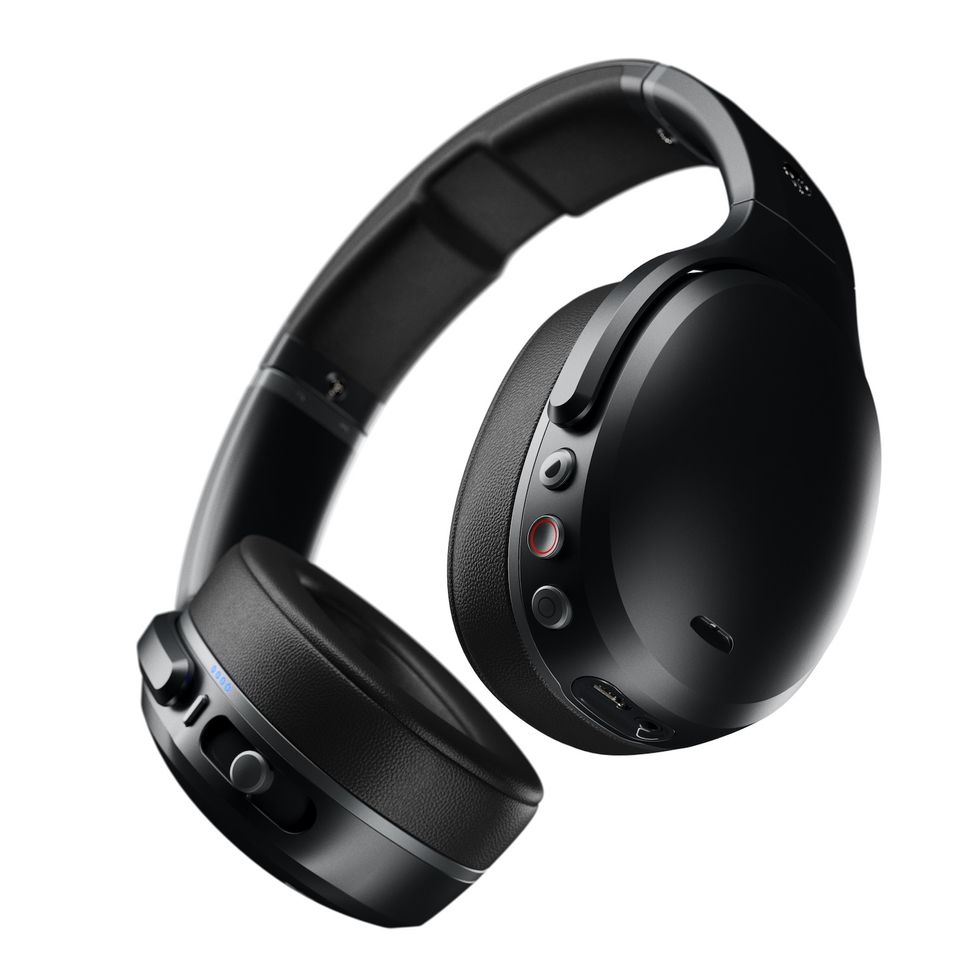 Skullcandy Crusher ANC headphones have sound that can be mapped just to the way you hearSkullcandy
Skullcandy Crusher ANC

Headphones are a hot commodity on college campuses, and the Skullcandy Crusher ANC, which GearBrain reviewed, personalized, noise-canceling, wireless ones are especially exciting. The design is modern, the fit is adjustable, but the real selling point is the ability to personalize the sound just for your ears. These $319.99 headphones last a full day on one battery charge, and with Tile tracker built in, if they're left someplace accidentally, students don't have to worry about never seeing them again.
Skullcandy Crusher ANC Personalized Noise Canceling Wireless Headphone - Deep Red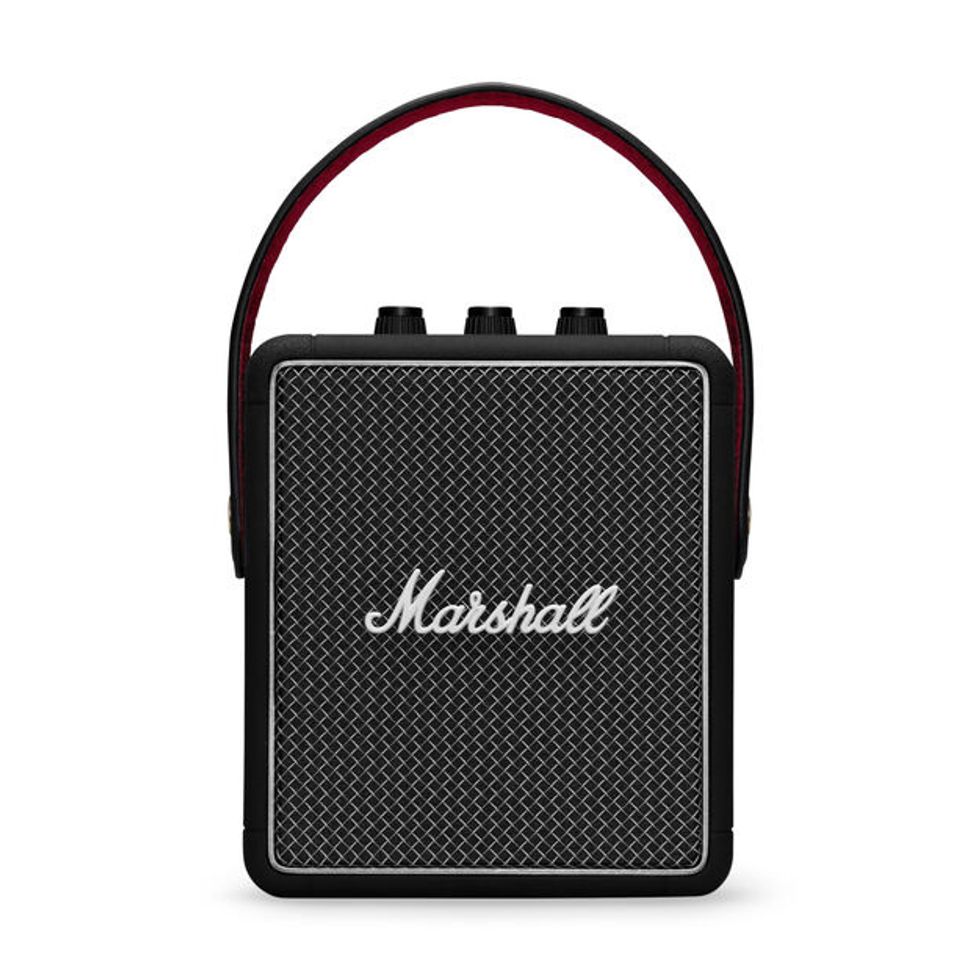 The lightweight Marshall Stockwell Portable Bluetooth Speaker can play up to 20 hours of musicMarshall
Marshall Stockwell II Portable Bluetooth Speaker

Music makes college more memorable, and those tunes teens and twenty-somethings enjoy during their college years tend to be the ones that become the soundtrack to their life story. When the sound is superior, it makes all the difference. The Marshall Stockwell II Portable Bluetooth Speaker has a great design, that as artful as it is capable. This $199.99 speaker is lightweight and pumps out up to 20 hours of playtime. College parties just got kicked up a notch.
Marshall Stockwell II Portable Bluetooth Speaker - Black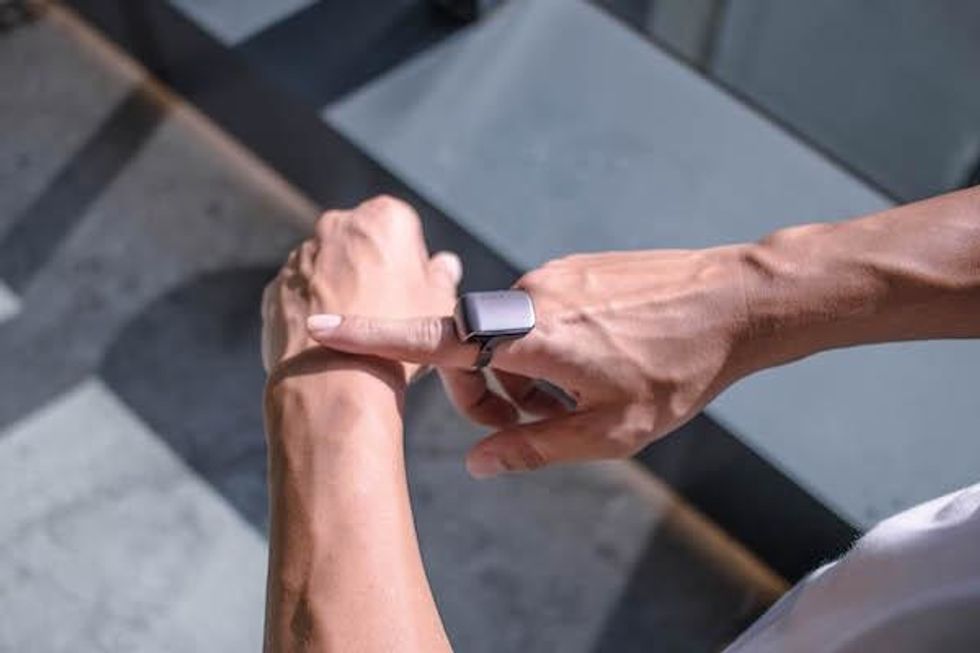 The ORII Ring notifies you about texts and calls, and works with Siri and Google AssistantORII
ORII Ring

For technology literally at your fingertips, ORII gives students a simpler way to do it all without any extra devices on hand, from controlling music to checking email. They'll get alerts for texts and calls, and the fact that a smartphone doesn't have to be out 24/7 will make parents proud. Of course, the kids won't miss a beat, and that's also helped by being able to use the $149 ORII with voice assistants including Siri and Google Assistant.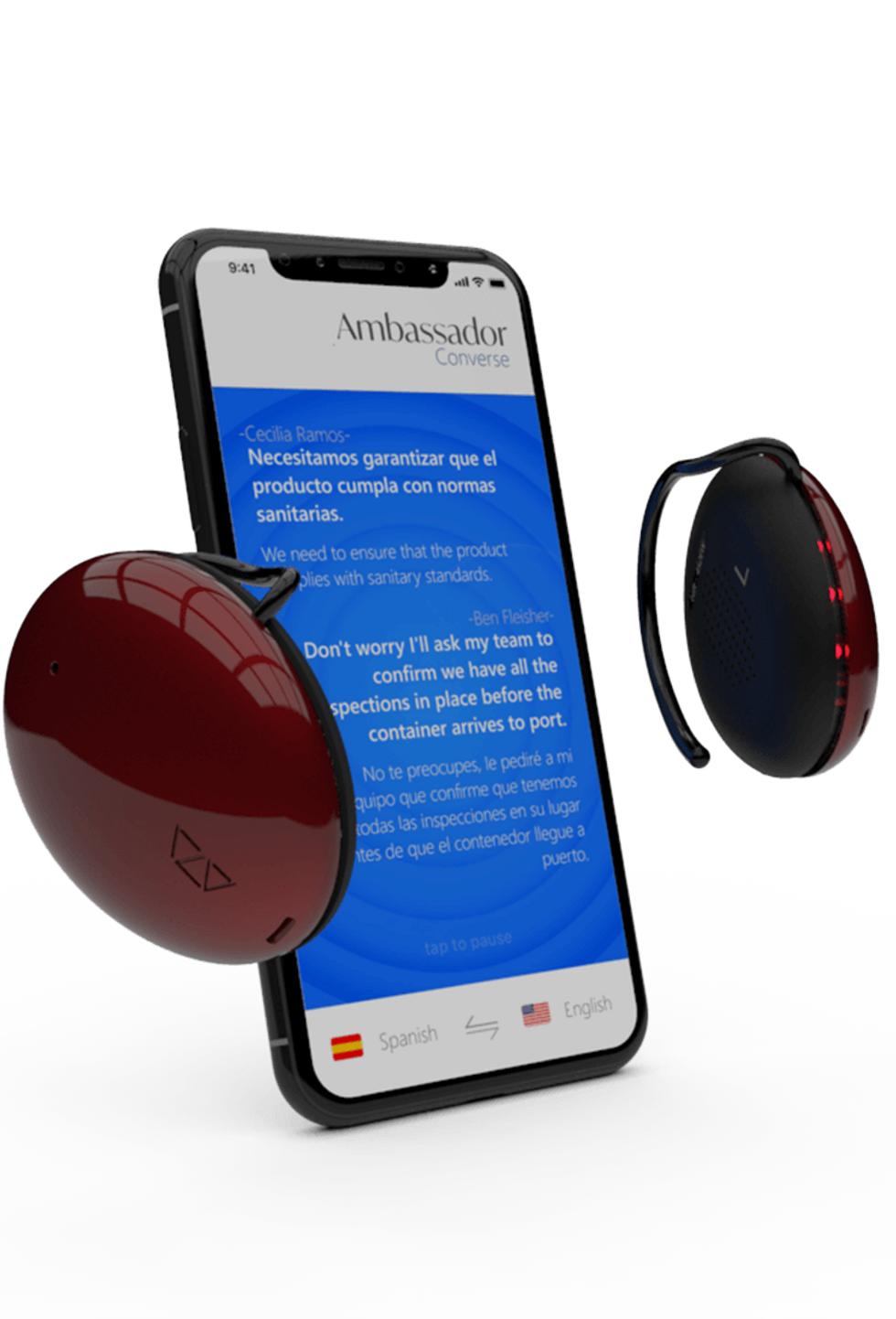 The Ambassador is a handheld translator that pairs with a smartphoneAmbassador
Ambassador

Ambassador, a professional translator, is an amazing high-tech tool for anyone on a college campus hopefully meeting the world at their door. Invented by Waverly Labs, this product is currently in the pre-shipping stage, but they are set to send them out come November — in plenty of time for the holiday season. The gadget fits over the ear, pairs up to a smartphone, and translates dozens of languages without any lag. The clarity and convenience sets the Ambassador apart from other tech tools geared towards the same purpose. The translator is priced at $149, but can be reserved at 25 percent off for just $119.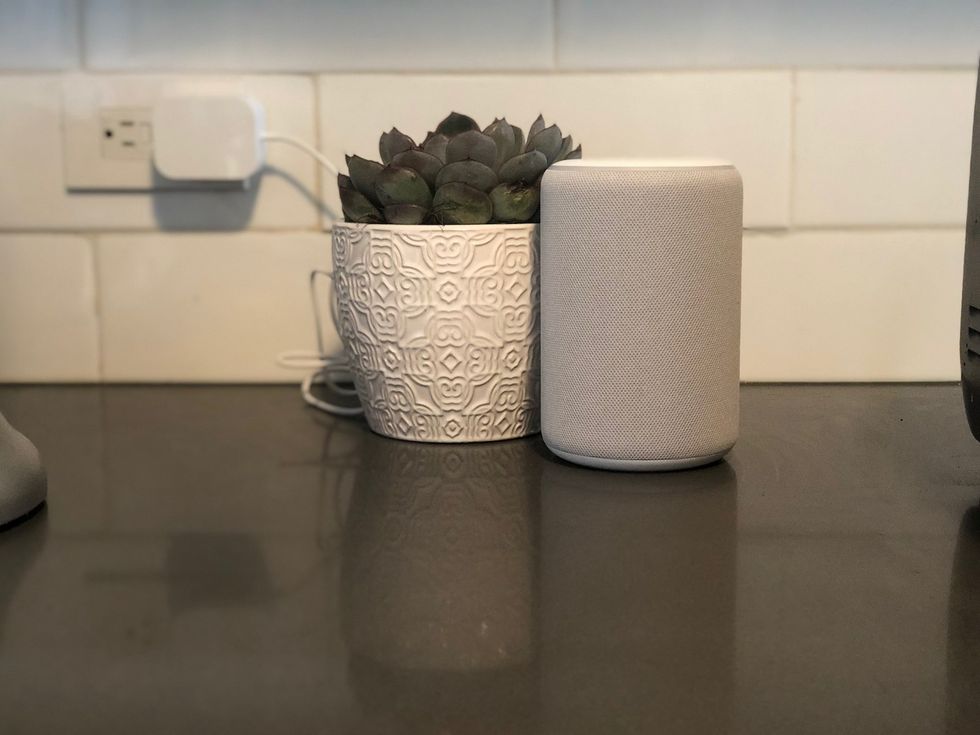 The Amazon Echo Plus works as a built-in Zigbee hub, so if Wi-Fi goes down, the speaker is still in play GearBrain
Amazon Echo Plus

College dorm rooms and off-campus apartments are where college kids create their own space. With Amazon Echo Plus, they'll make the most of today's conveniences with a well-connected living area, and a built-in Zigbee hub to handle all their gear with voice control capabilities. The sound the speaker delivers is top-notch, and even if Wi-Fi or the internet goes down, the local voice control will still stay connected. For students with lots of devices, this $119.99 all-in-one controller makes a cool gift. (
Check out The GearBrain, our
smart home compatibility checker
to see the other compatible products that work with
Amazon Alexa enabled devices
.)
Echo Plus (2nd Gen) - Premium sound with built-in smart home hub - Heather Gray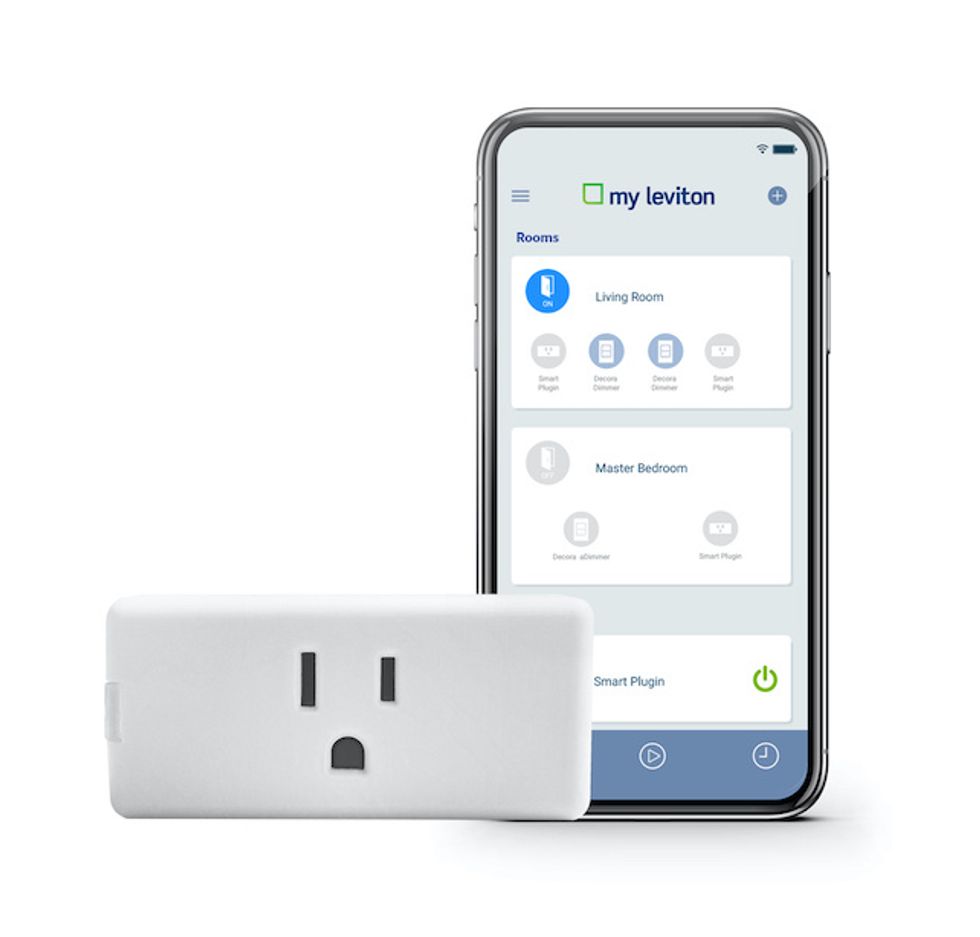 The Leviton Decora Smart Mini Plug can turn any device into an IoT gadgetLeviton
Leviton Decora Smart Mini Plug Wi-Fi Plug-In Outlet

The Leviton Decora Smart Mini Wi-Fi Plug-In Outlet can turn nearly any device into a smart product. College life is a lot to handle, so simplifying a student's everyday existence leaves more time for studying and such. From coffee makers to mini fridges to lights, the $29.99 Leviton Decora works with Amazon Alexa and Google Assistant to transform these everyday appliances easily. Students will be able to control the items from their smart phone or computer, with no new wiring required. Full control is now more inclusive.
Leviton DW15P-1BW Decora Smart Wi-Fi Mini Plug-In Outlet, No Hub Required, Works with Alexa and Google Assistant