Like GearBrain on Facebook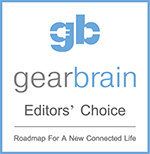 College students love anything that can bring some fun to their lives — things that maybe work with their school life, but also are some splash to their day too. Here are some ideas sure to appeal to any college students — or high school student, really — in your life, from top of the line headphones to a new smartwatch and everything in between.
Electrohome - Kingston 7-in-1 Vintage Vinyl Record Player Stereo System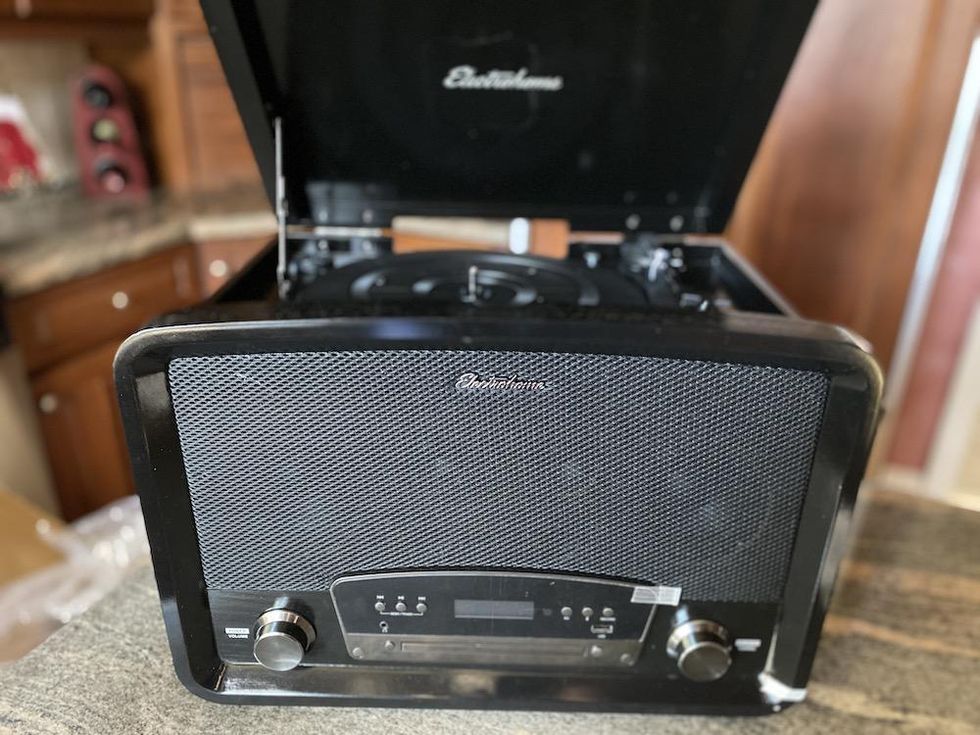 Electrohome Kingston 7-in-1 Vintage Vinyl Record Player can play vinyl records, CDs, AM/FM radio and music via Bluetooth or USB.GearBrain
Every dorm room or high school kid's bedroom has music but what if you can have a device that allows you to play music using a turntable, Bluetooth connection, CD Player, USB or Aux input or even from a AM/FM Radio. Well there is such a device and its Electrohome's Kingston, a 7-in-1 system can play music using modern mediums including turntable, Bluetooth, Aux in, AM/FM Radio, CD Player and USB. The custom sound from the Kingston can fill any room through EQ adjustments and four high-performance speakers. It has a retro-modern design and is available in three color options: Walnut, Black or Cherry.
The Kingston costs only $199.99 and is available on Amazon.
Kensington StudioDock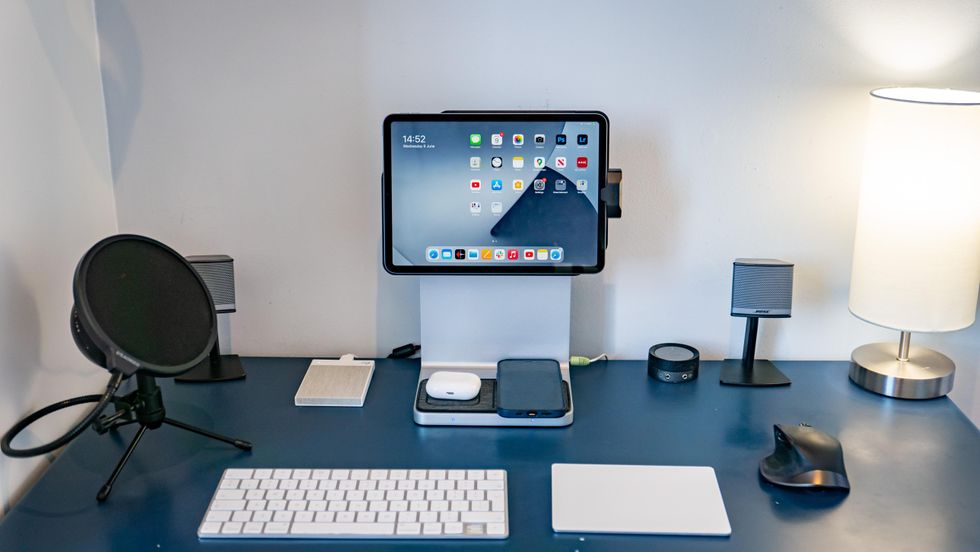 The Kensington StudioDock for iPad Pro 11-inch GearBrain
A perfect gift for any student who likes to use their iPad as their miniature iMac is the Kensington StudioDock. This docking station includes an SD card slot, USB-C, Ethernet, HDMI and three USB-A ports plus wireless charging. GearBrain tested this product and wasn't disappointed. It's a well-built docking station with an SD card slot and trio of USB-A ports (and USB-C) right where we needed them most. Though the Kensington StudioDock is not compatible with the 2021 iPad Pro 12.9-inch, it's the perfect workstation solution for iPad users. You can get this docking station for 11-inch iPads ($380) and older models of 12.9-inch model ($400).

Ampere Dusk Smart Sunglasses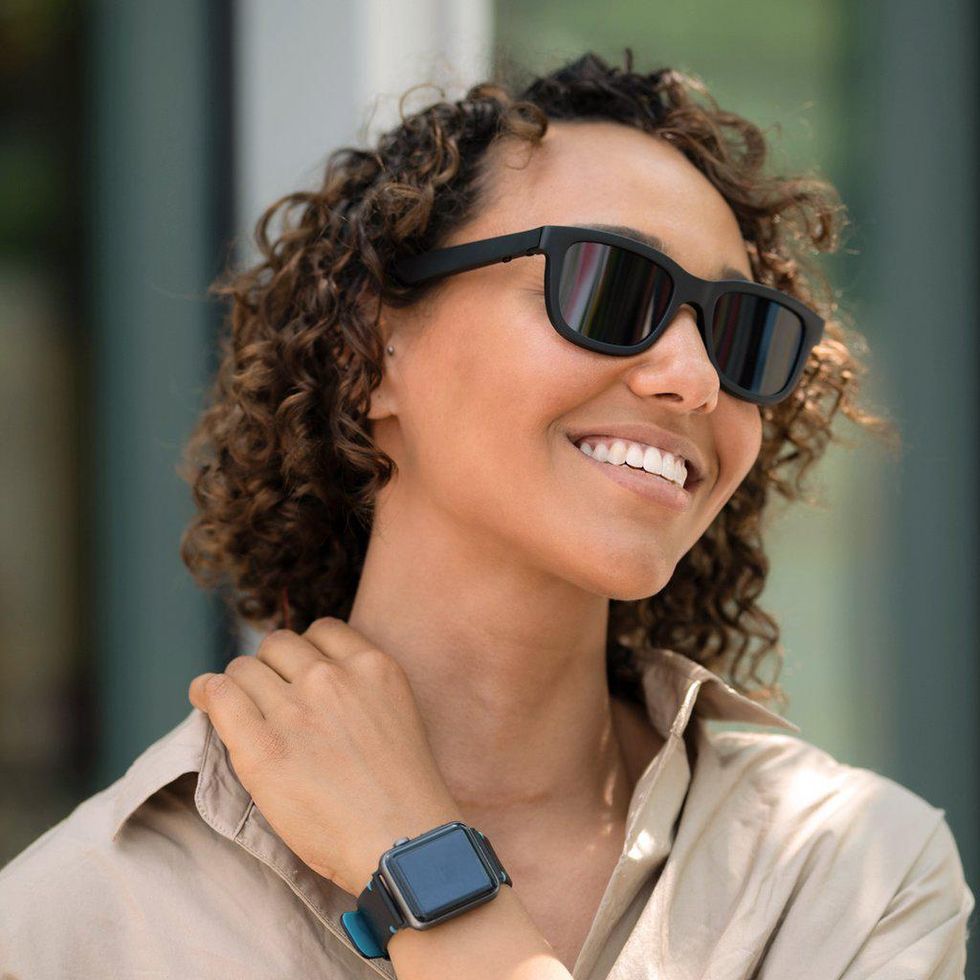 Ampere Dusk App-enabled electrochromic smart sunglasses Ampere
How about trying smart sunglasses with built-in Bluetooth speakers and touch control? And what if you could change the tint of the sunglass lens with just the touch of your finger? Then you have to check out Dusk, the App-enabled electrochromic smart sunglasses by Ampere. Dusk comes with open-ear audio system, integrated microphone, voice assistant ready in a Classic Wayfarer-style frame made with premium materials. It is IP65 waterproof and dust proof. It comes with fast-charging and a durable battery. The lenses are polarized and can block 100% of the UVA and UVB light. They are the perfect gift for any techie or coach potato who is too lazy to take their sunglasses off when they come inside.
Dusk smart sunglasses cost $295 and come in either Black or Navy and Teal. They are available on the company website.
Lenovo Smart Clock Gen 2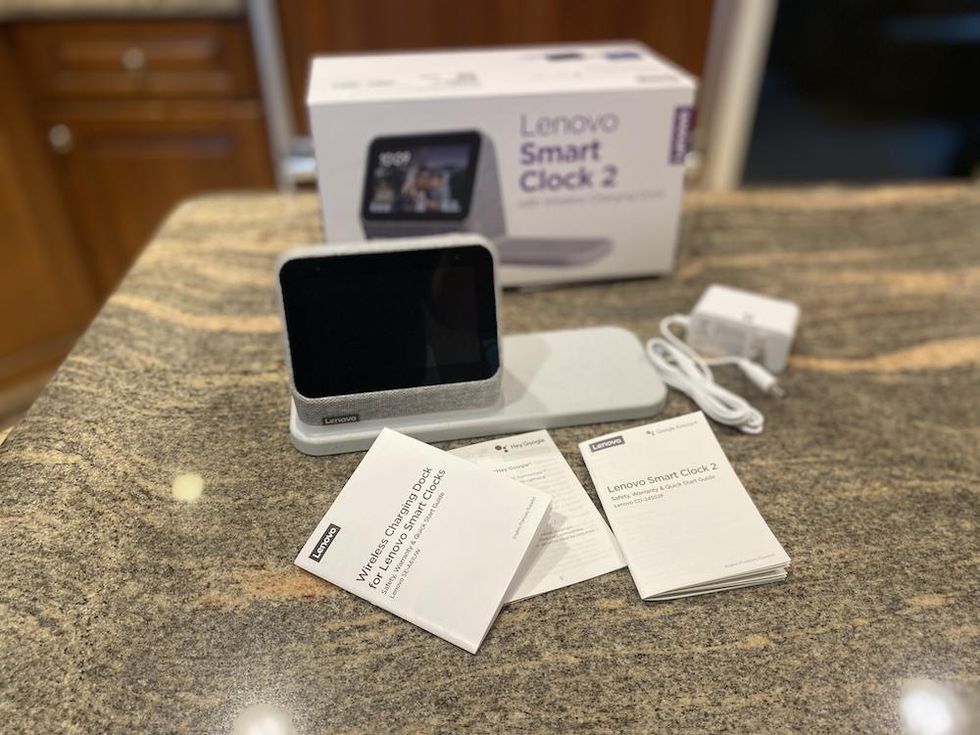 Lenovo Smart Clock Gen 2 with Charging Station GearBrain
Why not get your student the perfect alarm clock that not only can help them wake up, but also charge their smartphone. Lenovo has a good smart alarm clock called the Lenovo Smart Clock Gen 2. It is a follow up to their popular Google Assistant powered smart clock, Lenovo Smart Clock Essential. The 2nd Gen version still has the stripped-down look but comes with a wireless charging dock instead of charging ports to make it easy for your grandparents to easily charge their smartphones at night. The Lenovo Smart Clock 2 also has icons that are easy to read and features you'd expect in a bedside clock like setting an alarm. But this new version does have extra features like voice commands using Google Assistant, better speakers, 4-inch touch display with ambient light sensors and powerful microphone which you can muted for privacy. It retails for $89.99 when bundled with the docking station. It's available on Lenovo website for only $69.99 today. You can also buy it on Best Buy or on Walmart for only $89.
Lumio Book Lamp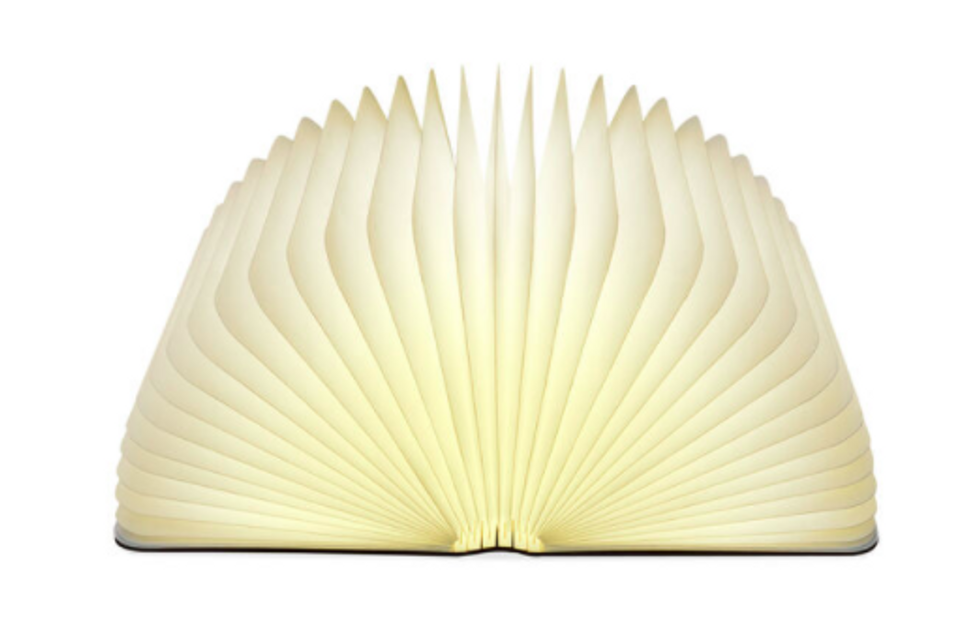 The Lumio Book Lamp opens to look like pages of a bookLumio
The Lumio Book Lamp is one those gifts that both practical and absolutely beautiful, a lamp that when closed looks like a book, and when opened unfurls 180-degrees into a beautiful soft lamp that looks like opened pages. You can pick from a kaleidoscope of colors for the book, from navy with a red binding to one that looks like wood, and others. The $200 lamp works wirelessly for eight hours and then can be recharged via a USB cable.
Lito Mini by Lumio: The Original Foldable Book Lamp | Modern Portable Lighting and Power Bank (Yellow/Navy Blue)
1More ComfoBuds earbuds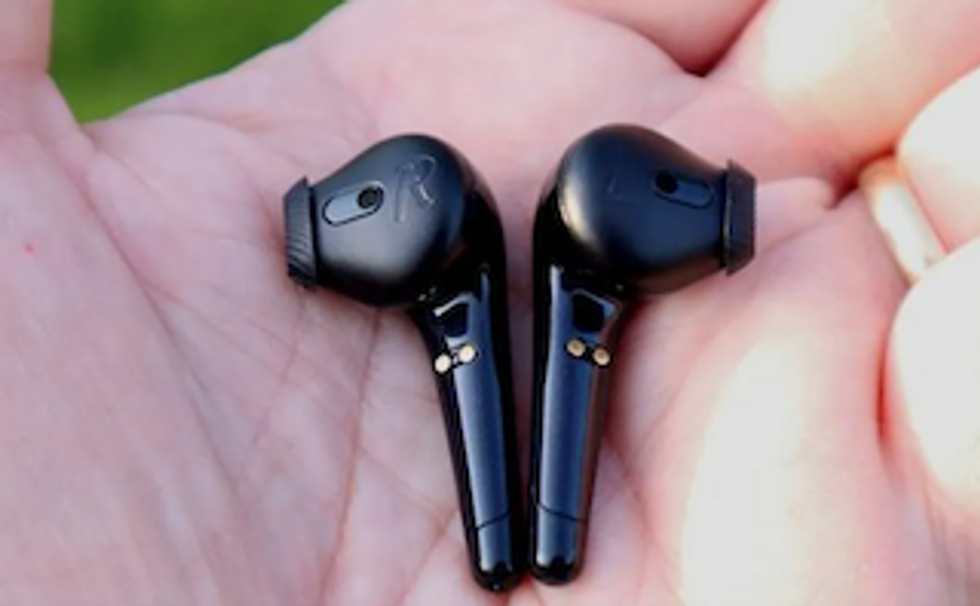 1More ComfoBuds Wireless Earbuds feature environmental noise cancellation 2C great for phone calls Terry Sullivan, GearBrain
1More Comfobuds
are inexpensive wireless earbuds that are easy to setup and use. They are also water and sweat resistant (1PX5 rating) with a nice designed. They cost less than $50 and have a environmental noise cancelling feature which works with your smartphone's noise-canceling feature simultaneously to reduce noise. This is not often found in wireless earbuds that cost less than $50 which makes these earbuds perfect for any student.
Rocketbook Panda Planner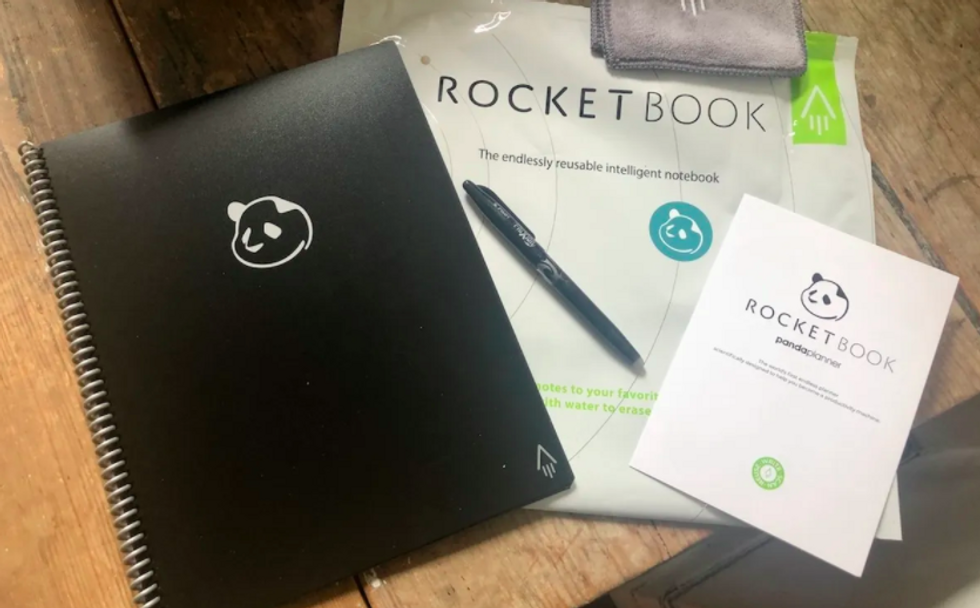 The Rocketbook Panda Planner uses erasable inkGearBrain
This new Rocketbook device is a spiral notebook with schedule and goal-planning prompts structured throughout. No matter your plan, getting organized is never a bad move, and the number of different templates in the new Rocketbook Panda Planner are designed to get you started. Instead of paper pages, each sheet is actually covered with a synthetic polyester blend, designed to be used with erasable ink so they can be reused. The pages can also be digitally upload automatically, by scanning them through symbols to destinations you choose, whether that's Dropbox or iCloud. The notebook starts at $37, just budget enough that you can maybe spring for some Frixion pens that work with the device too.
Apple Watch 7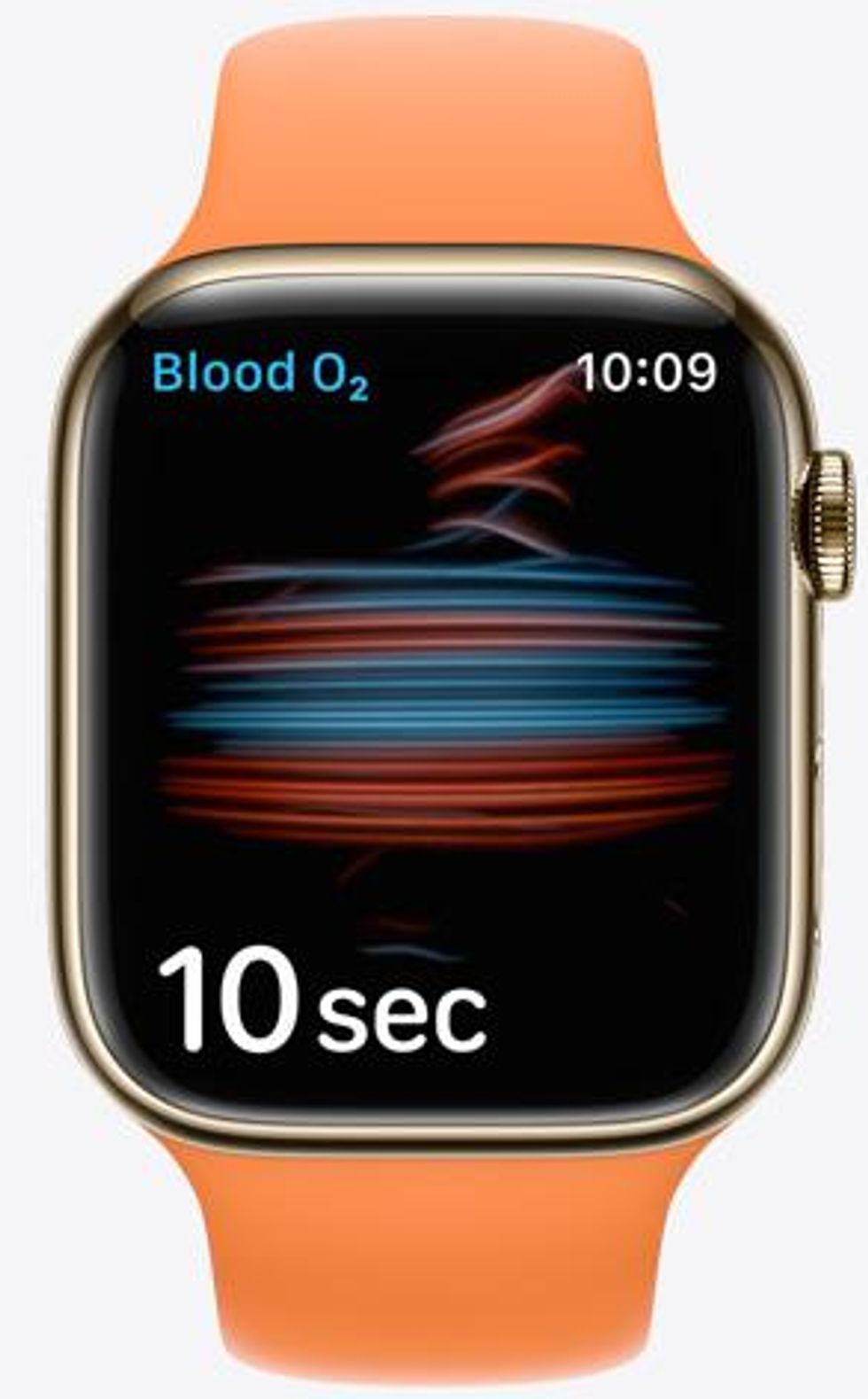 Apple Watch Series 7 SmartwatchApple
Apple has just announced a new seventh-generation Watch, with faster charging and 20% bigger display than the Series 6. Also new for the Apple Watch 7, which starts at $399 for GPS only and $529 for GPS + Cellular, is an always-on altimeter that Apple says provides real-time elevation information and is accurate to 12 inches of elevation. And the Series 7 has movement sensors, waterproof, a heart rate monitor, ECG app, and features like Fall Detection and automatic emergency calling. You also get access to the new watchOS 7 software, which includes a range of new faces and sleep tracking for the first time.

Apple Watch Series 7 GPS + Cellular, 45mm Midnight Aluminum Case with Midnight Sport Band - Regular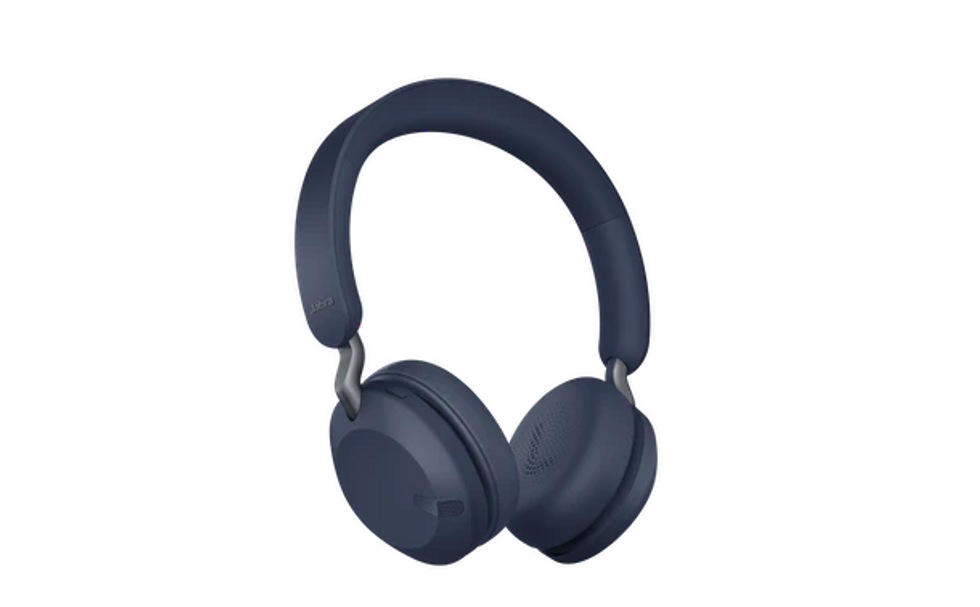 The Jabra Elite 45H wireless headphonesJabra
The Jabra Elite 45H wireless headphones are covered with thick memory foam cushion that sit firmly against the ears. On one full charge, the $100 headphones last up to 50 hours of continuous use (excellent for busy college students), and there's also fast charging which gives you a small boost if you're running low. There's also a cool feature called Sidetone, which lets you adjust how loud your own voice sounds in your ear as you're talking. And you can pick these up in fun color ways including navy with silver, black with copper and of course pure black.
Coway Airmega 150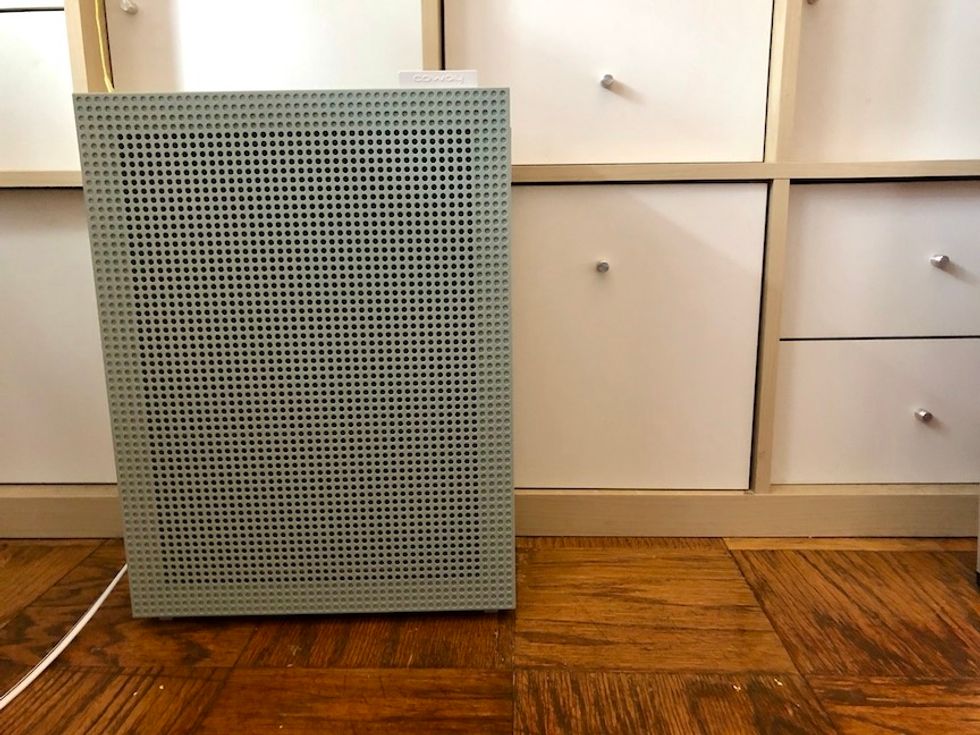 Coway Airmega 150 Review: A $190 quiet air purifier and monitor GearBrain
Look, college rooms can get a bit, shall we say, spicy what with all the snacking and sleeping and hanging out that goes on in there. Add in virtual learning, and the airing out of a dorm room may not be high priority — even though it may need it. This air purifier and monitor from Coway, the Airmega 150, pulls double duty and automatically kicks into high gear when it knows it's needed. You can pick from a few different colors, and the device includes a HEPA filter which is designed to capture particles as small as .3 microns. At $190, the Coway Airmega is a thoughtful gift for any students on your list.

Galaxy Watch4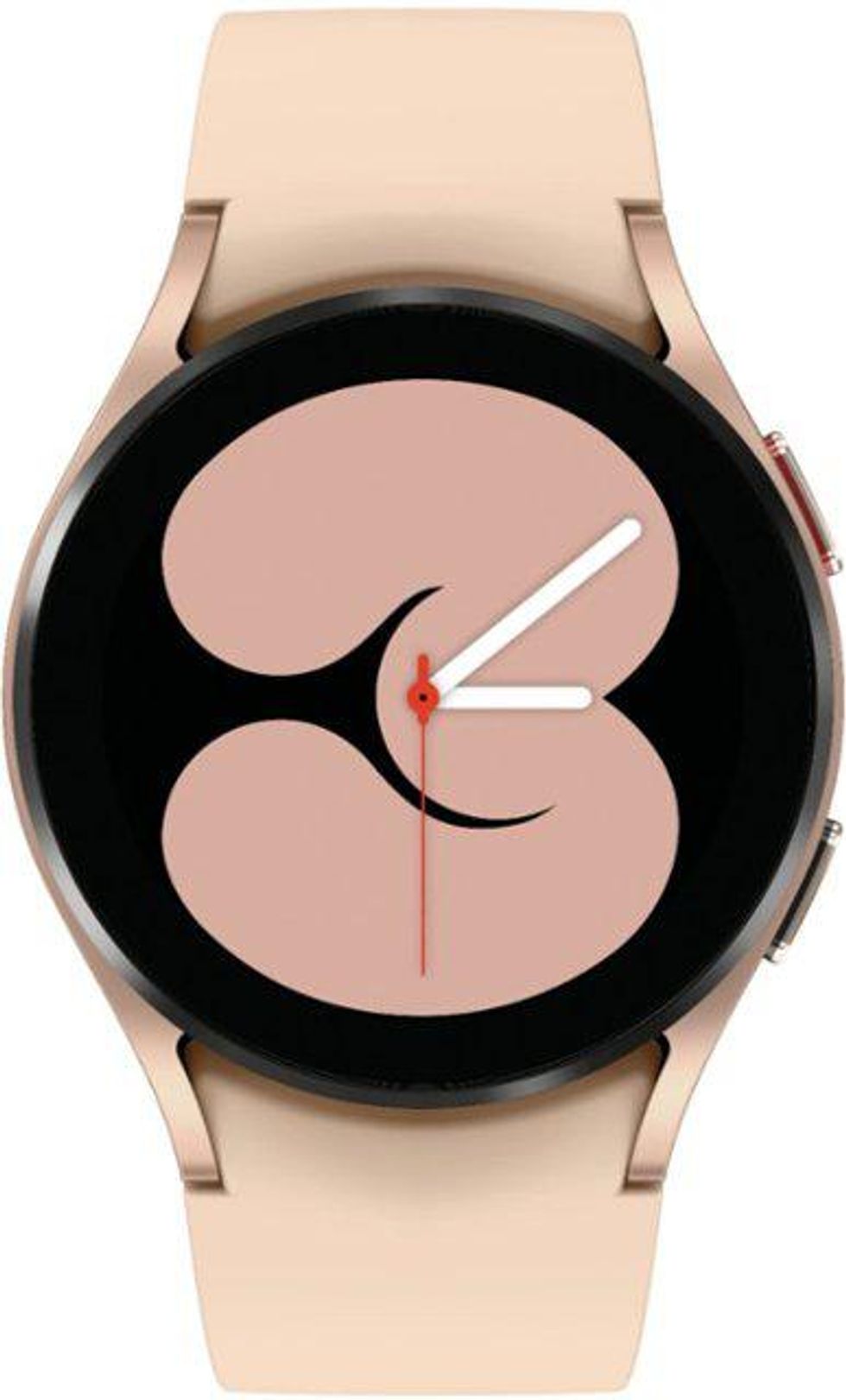 Samsung Galaxy Watch4 Best Buy
For the students using Android devices, the Samsung Galaxy Watch4 makes a good holiday tech gift for your student. They start around $249.99 for no LTE service and $299.99 with LTE. But you can get deeper discounts by buying the watch on the company website or if you trade in either a Samsung or Apple Watch. (i.e., the Galaxy Watch4 (no LTE) starts at $84.99 and the LTE version starts at $134.99.) Samsung also offers 8 different color bands to go with your Galaxy Watch4 which also works on both Bluetooth 5.0 and Wi-Fi (2.4GHz & 5GHz) connections. And like the Apple Watch 7, it has ECG monitoring, fitness tracking. This new smartwatch is also available at Best Buy, Amazon and from your mobile carrier's sites.

Lenovo Smart Tab M10 HD tablet with Google Assistant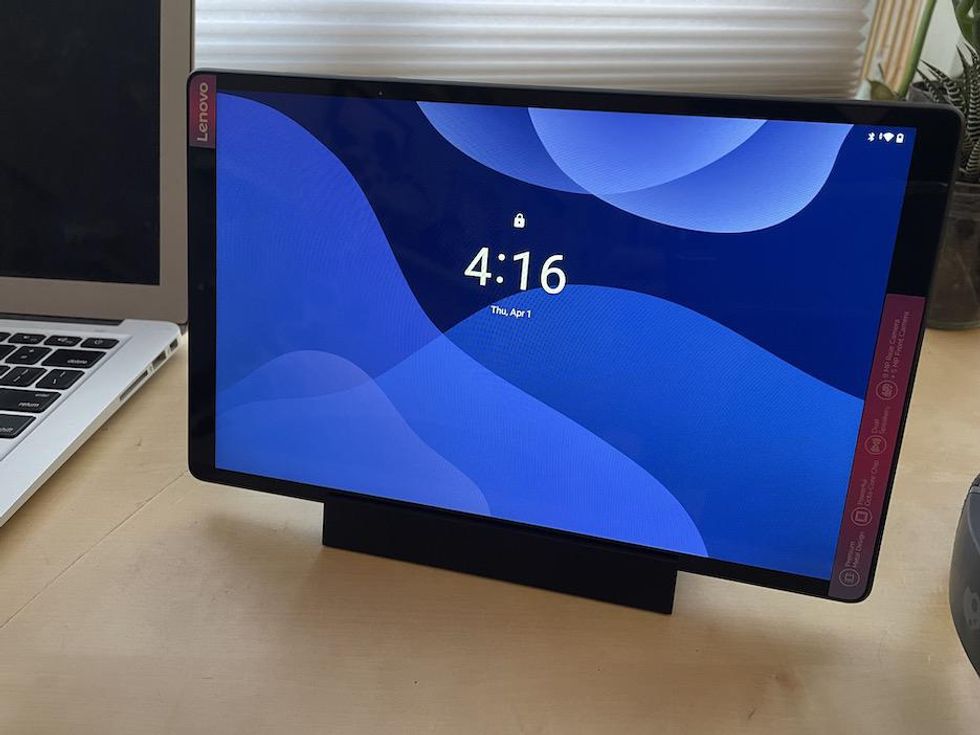 The Lenovo Smart Tab M10 HD tablet can also work as a child's entertainment device Lauren Barack
While many grandparents have a computer in their home, a second screen is a wonderful luxury, which is exactly what the $129 Lenovo Smart Tab M10 HD tablet with Google Assistant offers. You can access the Web, view videos on YouTube and link the tablet to your Google account bringing up Google Assistant just by asking questions aloud.
The Lenovo Smart Tab has a 10.1-inch haptic touchscreen display, and speakers with Dolby Atmos. Plus, there's a rounded edge that made the device feel like a book in your hand — and one great addition: a well-designed kickstand. So, you can stand this tablet up too, which is a solid option, when using the Smart Tab to make video calls with fellow students.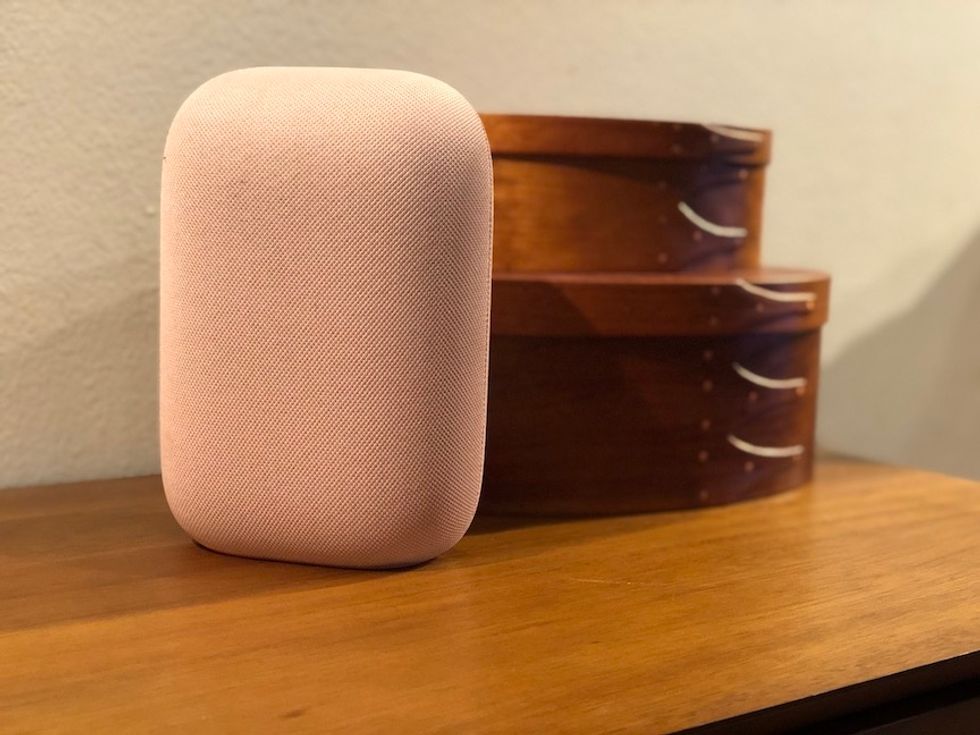 Nest Audio pushes out full, round sound in a well-designed speaker for just $99 GearBrain
The new Nest Audio has a squared off, oval shape, stands tall, and is covered in the muted fabric colors we've grown to expect from Google, including chalk, charcoal, a sky blue, green sage and a sand pink. Just $99.99, the new speaker has 50 percent more bass and 75 percent more volume — and that's going to be plenty for any student in their dorm room. What's nice is the $99 Nest Audio will pair to other Google speakers, but doesn't have to. We found the sound from just one speaker very round, full and clean, perfect for listening to music or a podcast while studying.

HP Envy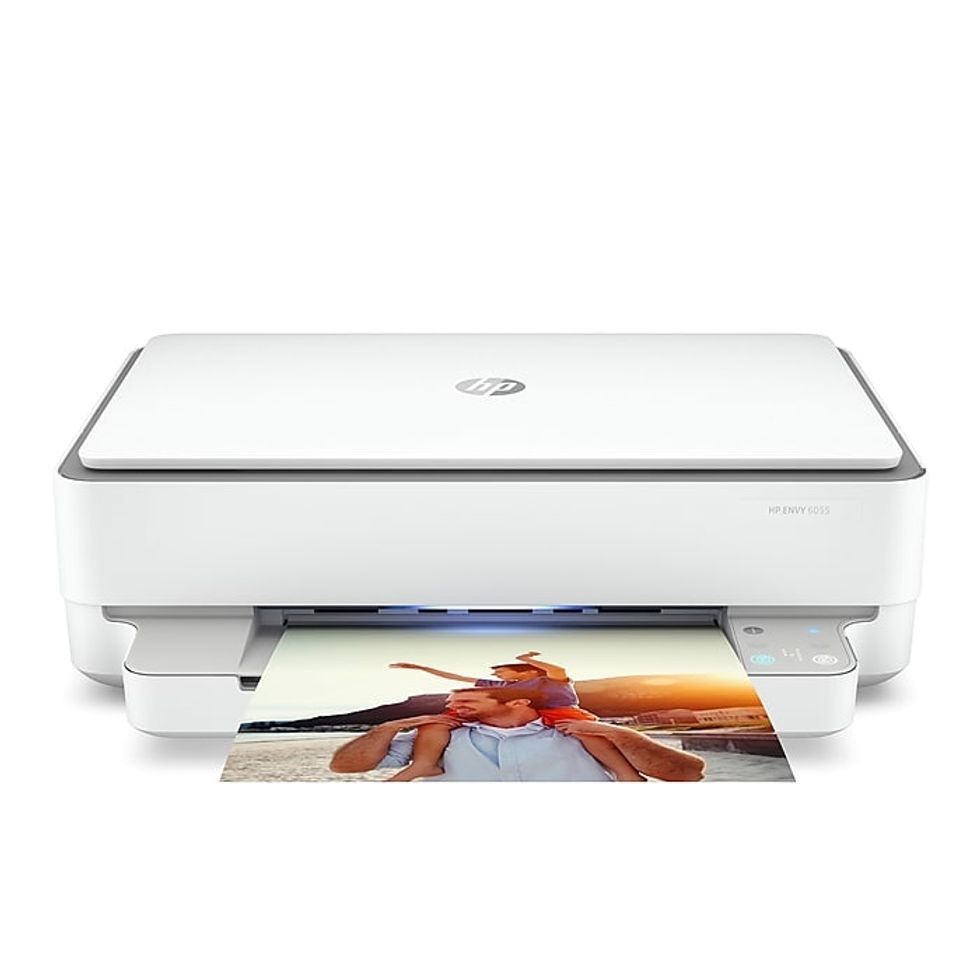 HP Envy prints pages plus admirably solid photosHP
The Envy 6055 is a solid workhorse, a clean design, and one that takes the most significant pain point out of printing at home: getting it to work. In our review we found it printed photos admirably well, and worked quickly. While not every student needs a printer today, for those who do, the $130 HP Envy 6055 is small, easy to use printer that's going to be welcome.

Lumos Matrix Helmet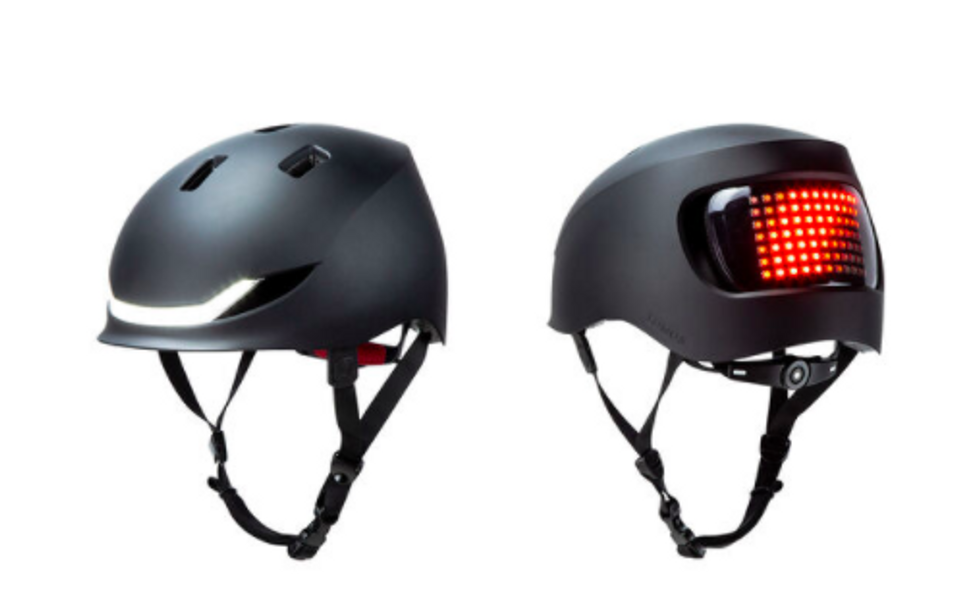 The Lumos Matrix Helmet can be run with an Apple WatchLumos
If you have a college student on your list who also bikes to and from campus, the Lumos Matrix Helmet may be the perfect gift. On the back are 77 LED lights which can animate to create images arrows noting the direction someone is turning, and you can even pick more options from the Lumox Matrix app. There are thick foam pads inside (a hole in the back for a ponytail!), and the $250 helmet works for 10 hours on one charge, and can be controlled through an Apple Watch or handlebar remote.

And if you're looking for more ideas, check out our Holiday Tech Gifts for Students from 2019 for even more gift giving inspiration.
The GearBrain, First Compatibility Find Engine for Smart Devices www.youtube.com
Like GearBrain on Facebook