Like GearBrain on Facebook
IKEA is working on robotic furniture which slides across small apartments, creating space only when it's needed and turning one room into three.
A demonstration video of the furniture shows how, with the press of a wall-mounted control panel, a central storage unit slides across the floor of a small apartment, creating a bedroom, office or lounge on demand.
Read More:
When slid to one side, the living area is extended and the second room contracted. When slid in the other direction, the second room is extended to become an office with slide-out desk, and the living room made smaller. When the desk is tucked away again, a bed slides out from under the central storage unit, turning the office into a bedroom.
IKEA suggests such a system could bring a decent-sized living room and bedroom to a space measuring just three meters by 3.5 meters, or 10 feet by 11.5 feet.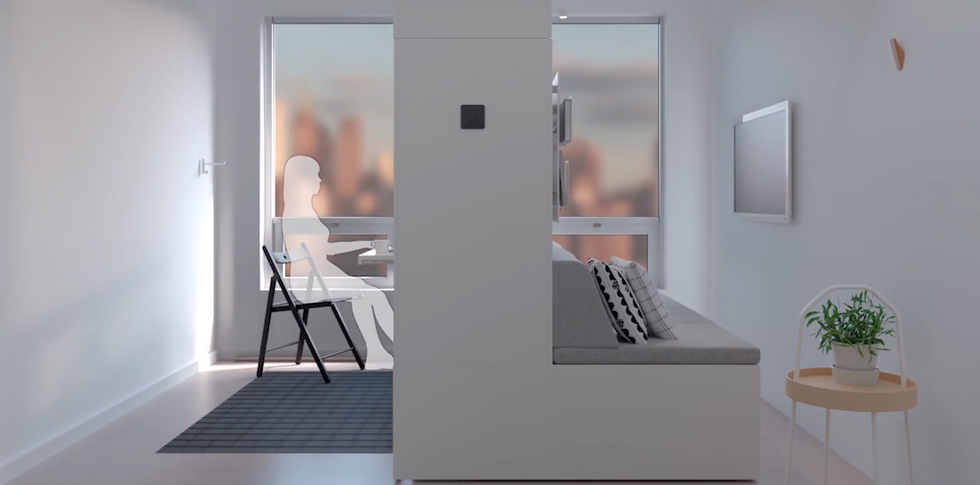 The space turns from an office and compact lounge...IKEA
This announcement comes after IKEA has gradually expanded its presence in the smart home market. This began with wireless chargers built into tables and lamps, then along came the Tradfri smart lighting system, followed by smart speakers built in partnership with Sonos. A range of smart motorized window blinds are due to go on sale later this year.

Called Rogan and described by IKEA as "robotic furniture", the pieces are being developed in partnership with Ori, an American startup that has already produced robotic furniture of its own.
"Cities are booming and at the same time living spaces are shrinking," the Swedish furniture maker said. "Together with Ori, IKEA is exploring flexible and innovative solutions that empower people to have big dreams for small homes".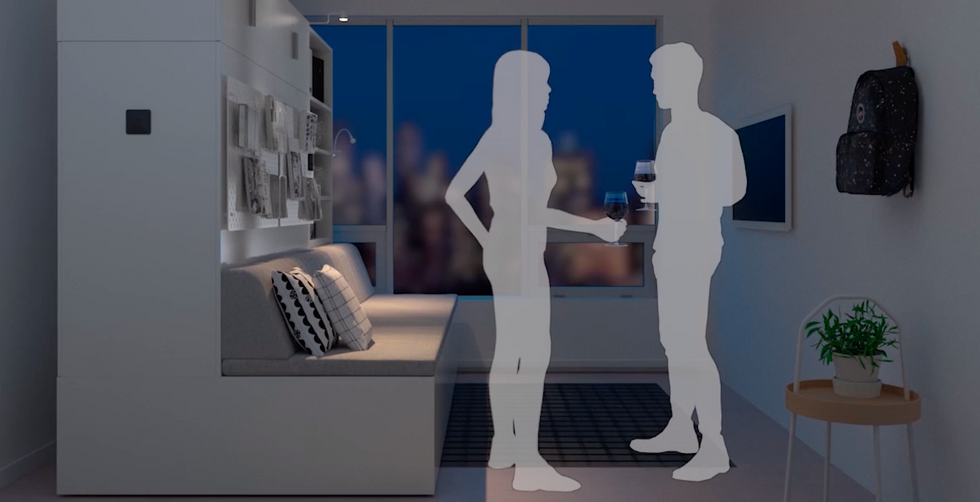 ...into a larger lounge...IKEA
The sliding furniture reminds of architect Gary Chang and his 344 square feet apartment in Hong Kong, which uses similar hardware to transform into 24 differently configured spaces. Chang's solution uses furniture which is pushed manually into place, whereas IKEA is hoping to use electric motors and a touch panel on the wall.

IKEA claims an extra 1.5 million people "join the urban population" every week, added: "This mass urbanization is accelerating and creates heavily populated cities that are at the same time consuming both land and resources at an unsustainable pace. IKEA wants to create a better everyday life for the many people, enabling them to create their dream homes in small spaces."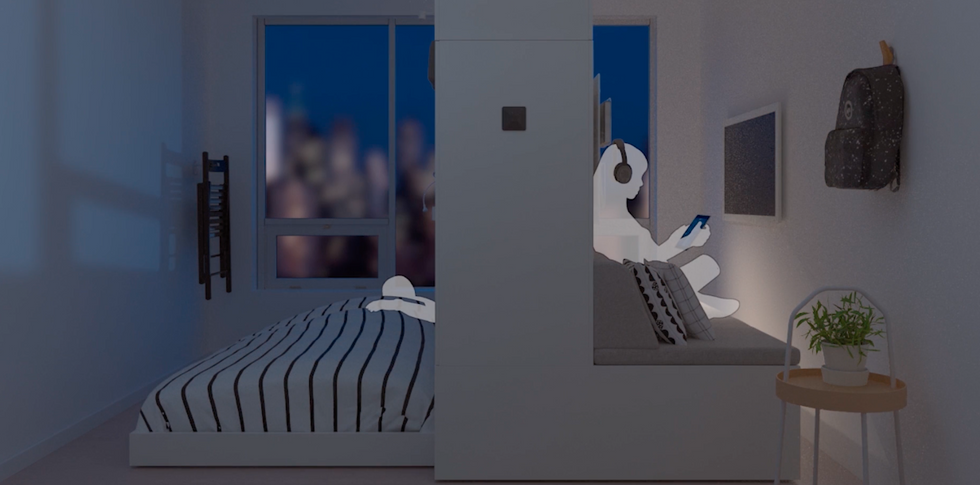 ...and finally into a bedroom.IKEA
With Rognan robotic furniture installed into small apartments, IKEA says: "People will be able to turn small spaces into smart spaces that have all the comfort and convenience of a home."

The company says more information about Rognan will be released during the summer of 2019.
Like GearBrain on Facebook