Ikea has revealed a closer look at its upcoming Symfonisk smart speaker, which is being produced in collaboration with audio company Sonos.
To be formally launched in Milan on April 9, before going on sale in the summer, the speaker is the first audio product to come from Ikea, which is of course best known for its flat-pack Swedish furniture.
Read More:
The speaker, previously teased when Ikea last spoke about its upcoming motorized smart blinds, has a boxy design with subtle Sonos/Ikea branding and buttons for play/pause and volume.
As is widely popular for 2019, the Ikea Symfonisk speaker has a fabric finish, which we think looks good but will likely be tricky to keep clean.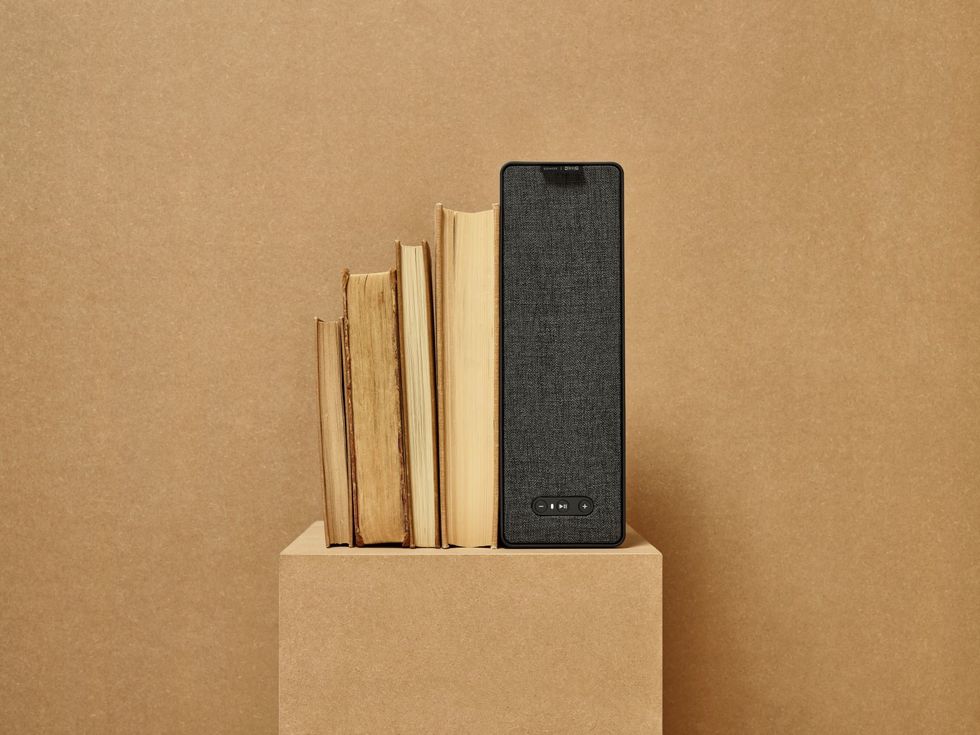 The Sonos speaker can either sit on a shelf, or be a shelf of its ownIkea
What's perhaps most interesting - at least until we learn about the technology inside - is how Ikea's marketing images suggest the speaker can be wall-mounted and used as a shelf. Now, we're well aware of bookshelf speakers - that is, speakers designed to fit on bookshelves - but using the speaker itself as a shelf is new.
We wonder how heavy the device is, and whether vibrations at high volumes could cause anything placed on top - Ikea suggests a fragrance diffuser - to slide off. The company also suggests it could act as a night stand, sitting on the wall next to your bed, or next to some books on a shelf.

The images demonstrate how the speaker can be used in horizontal or vertical orientation.
Despite the design now being known, there are still plenty of details Ikea is yet to share. We don't know the price, the features, whether it will hook up to smart home systems like Alexa, HomeKit and Ikea's own Tradfri smart lights, or what technology Sonos brings to the party.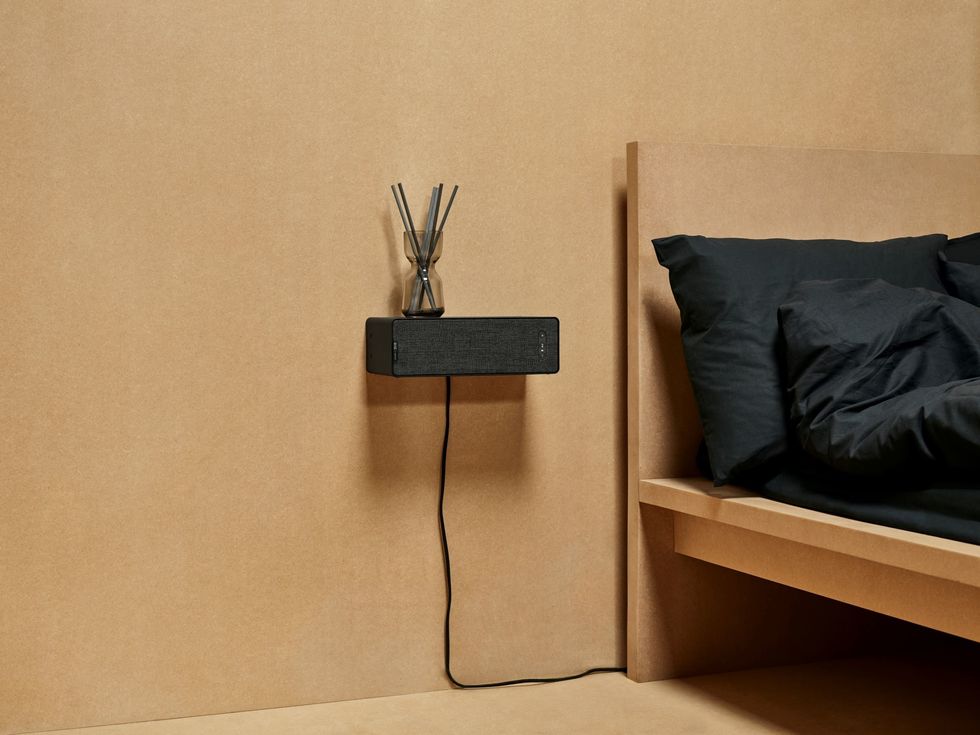 The speaker will be launched in April and goes on sale in AugustIkea
Best known for its networked speakers, Sonos tech inside likely means the Symfonisk will connect to other Sonos speakers, like the Alexa-controlled One and the company's range of sound bars.

Speaking of the Sonos One, we can expect the Symfonisk to cost slightly less than Sonos' entry-level speaker, which is priced at $200. Voice controls from Amazon Alexa is also likely, along with the Google Assistant, which is due to arrive on Sonos speakers later this year, after a lengthy delay.