Smart speaker company Sonos and Swedish furniture firm Ikea have partnered to launch a new take on home audio.
The two companies said in a brief press release that they plan to take on how sound in the home works. The main goal of the collaboration is to make playing music throughout the home easier and more intuitive.
Atmosphere is an important part of the collaboration, the companies say, and we should expect to see Ikea integrate the new speaker range with its Tradfri smart light system, launched in 2016 to take on market leader Philips Hue.
Ikea said it is "taking on sound in the home together with Sonos, and will explore how to make it even easier for people to play any song, anywhere in the home, without interrupting the flow of daily life. Enabling people to create the right atmosphere in their home with great design, music and sound."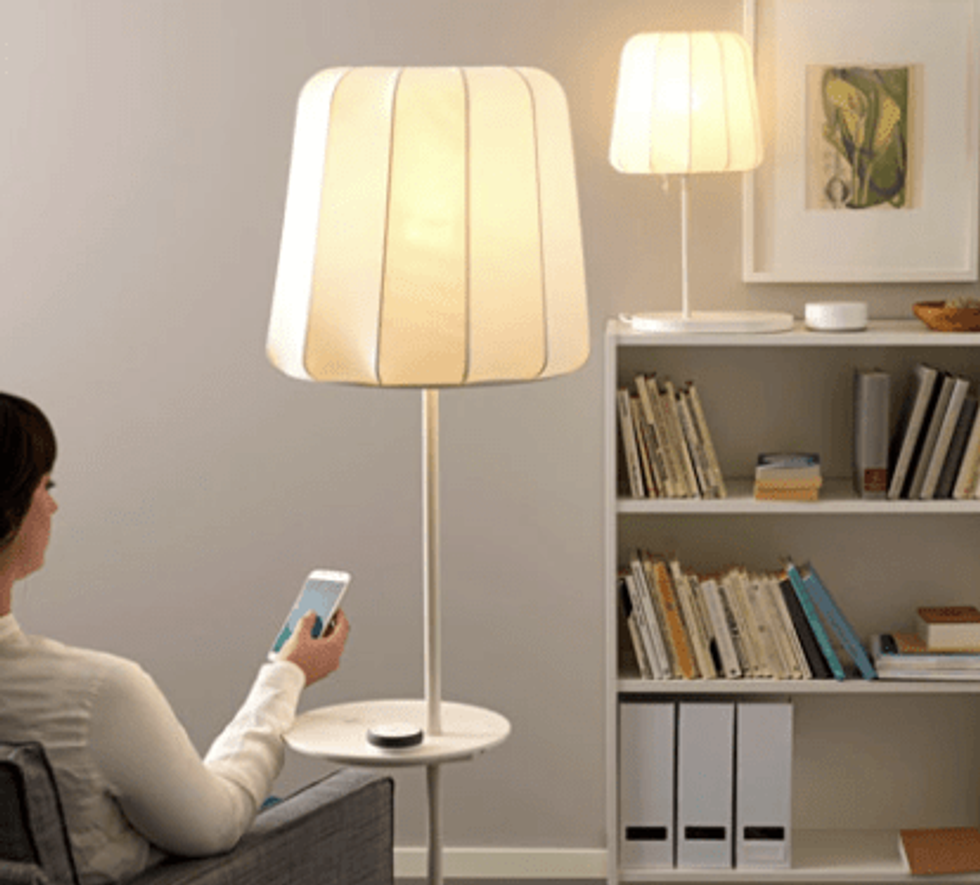 Ikea is already in the smart home market with smartphone controlled lights and wireless chargersIkea
Despite being best known for its affordable flat-pack furniture and Swedish style, Ikea is also positioning itself as a frontrunner in the smart home space. The company has sold lamps and other accessories with integrated wireless smartphone chargers since 2015, well before Apple finally jumped onto the bandwagon with the iPhone X.
In 2016, Ikea launched its Tradfri smart light range as a simpler and more affordable alternative to Philips Hue. The system launched with its own app, but soon gained integration with Amazon Alexa and Apple HomeKit.
This partnership with Sonos, although not expected to result in new products until 2019, the companies said, is another step towards the perfect smart home for Ikea, and for veteran smart speaker company Sonos to stay in the race with upstarts Amazon, Google and Apple.