Instagram is finally gaining Dark Mode, weeks after iOS 13 finally rolled out to iPhone users. The feature is not available yet for everyone. But in order to even see it, iPhones need to have updated their iOS to the most recent version, and then enabled Dark Mode on their device.
Read More:
Some apps already have Dark Mode available as an option, including Twitter which flips to the darker background when that feature is turned on in the Settings an iPhone with iOS 13.
Dark Mode is a new tool that's optional inside Apple's Display options, turning the background into a subdued tone, meant to be easier on eyes instead of the glowing white typical to most mobile and computer operating systems.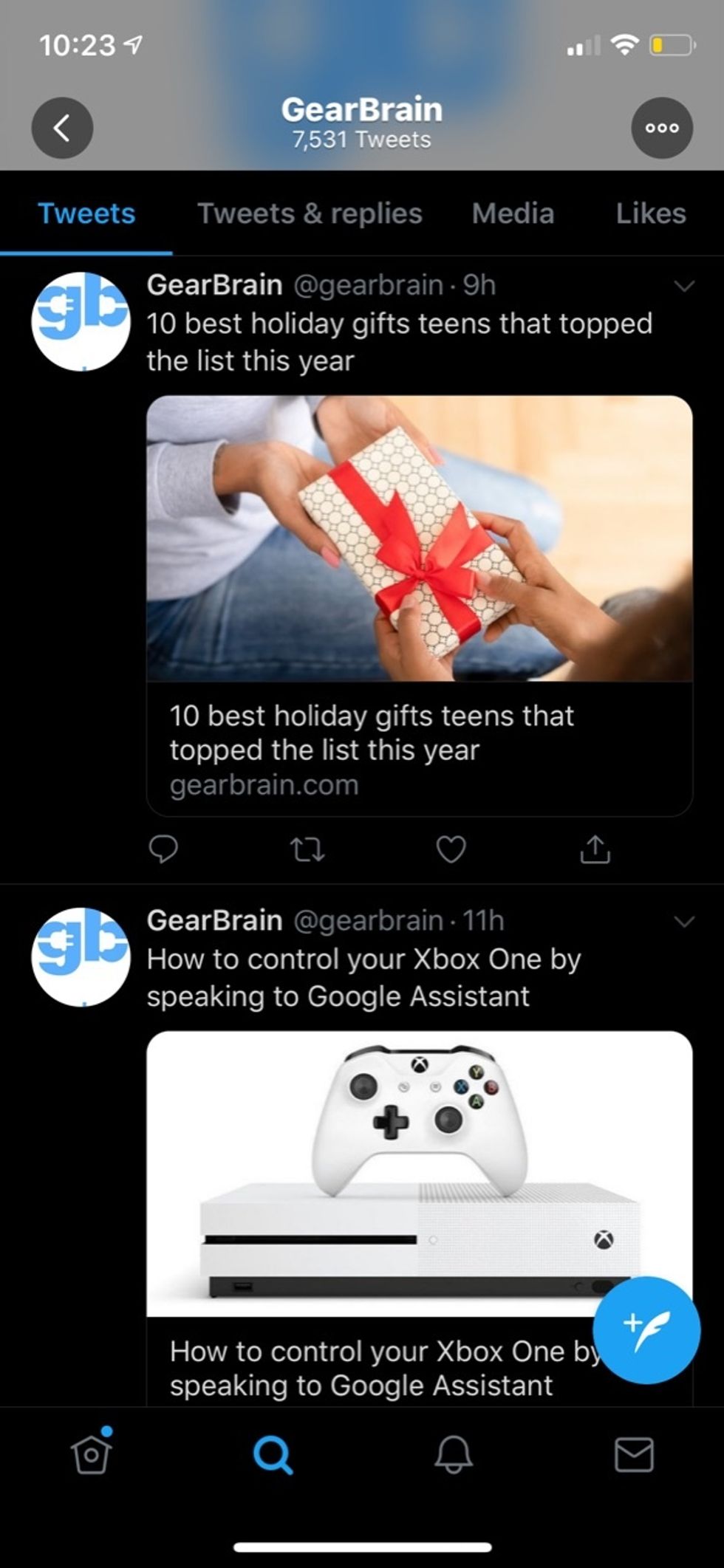 Dark Mode is already working on Twitter, and is rolling out on InstagramGearBrain
Apple had already given users the create a dynamic background on macOs with a previous update, Mojave, allowing the screen to shift from brighter to darker as the day unfolds. Dark Mode is a bit different, automatically shifting the background from a light tone to a darker one. People can still customize how bright they want the background to look, lighting the black to a softer gray — and they can create a timer for when they want Dark Mode to appear, from sunrise to sunset or over a specific customized time period.

Can't see Dark Mode yet on Instagram? Give it a bit of time. The feature is expected to show up over time to users. There's nothing specific to download, but do make sure Dark Mode is working on your iPhone.
Here's how to set up Dark Mode:
First, download iOS 13
Next, go to Settings
Open Display & Brightness
You'll see two small iPhone screens, one that says Light and one that says Dark.
Click on Dark to enable Dark Mode
You can customize the brightness on this page, and also add the time when you want Dark Mode to turn on, and turn off