Like GearBrain on Facebook
Kangaroo, a smart home startup producing low-priced connected security devices, has announced five new products for 2019.
Revealed at the CES technology show in Las Vegas, the new products come after Kangaroo brought its first device to market, a budget motion sensor, in August 2018.
Read More:
The five new products include an entry sensor for doors and windows, a siren with keypad to arm and disarm the system, a climate and humidity sensor, a smoke alarm with CO2 sensor, and security cameras designed for both indoor and outdoor use.
The first four devices will go on sale in the first quarter of 2019, with the security cameras due in the second quarter, according to Kangaroo.
All of the products link to the existing Kangaroo smartphone app, which can be used to arm and disarm the security system with a tap. Alternatively, the new siren and keypad comes with two Roo key fobs, which arm and disarm the device when touched against it.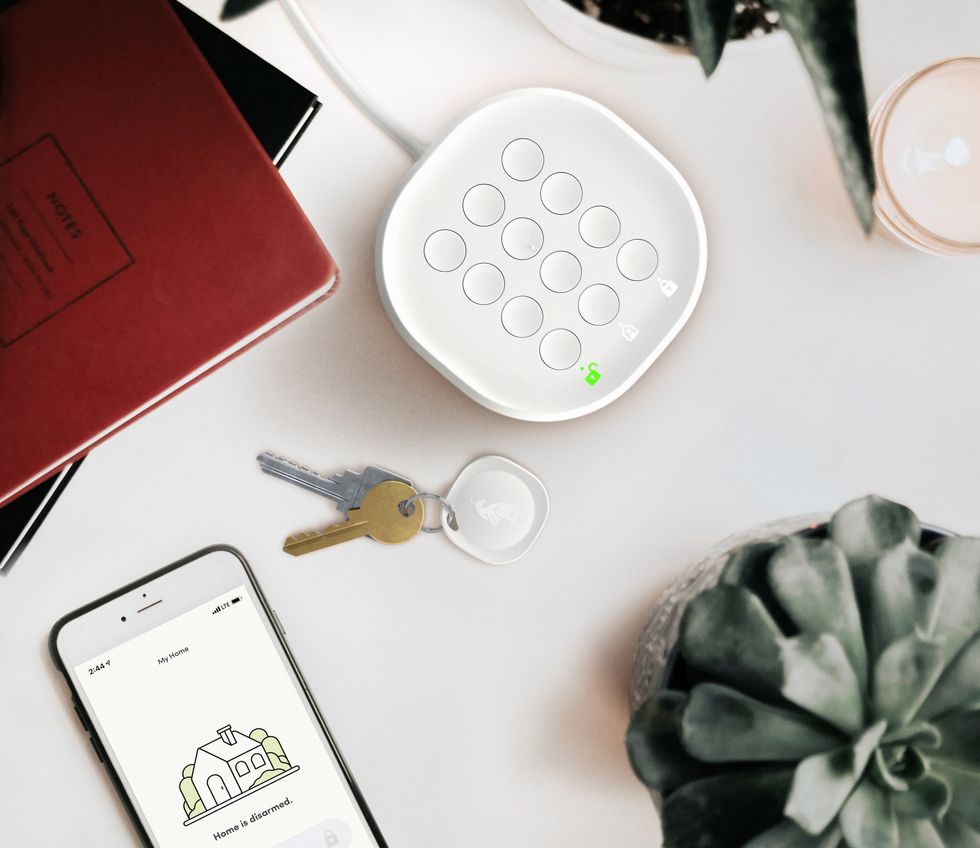 The keypad and siren costs from $60Kangaroo
When the alarm is triggered - by motion or a door being opened, for example - the Kangaroo app connected with first responders via the same call centres used by larger home security companies. Constant 24/7 monitoring starts from $9 per month with no contract or cancellation fees, or Kangaroo owners can skip this and monitor the system themselves for no monthly cost.

According to Kangaroo, just 17 percent of US homes have a security system. To help change this, the company wants to make alarm systems flexible and affordable; as such, the new entry sensors cost $30, the siren and keypad costs between $60 and $70, and both the climate and humidity sensor and the smoke alarm cost $30 each. Prices for the security cameras have yet to be announced.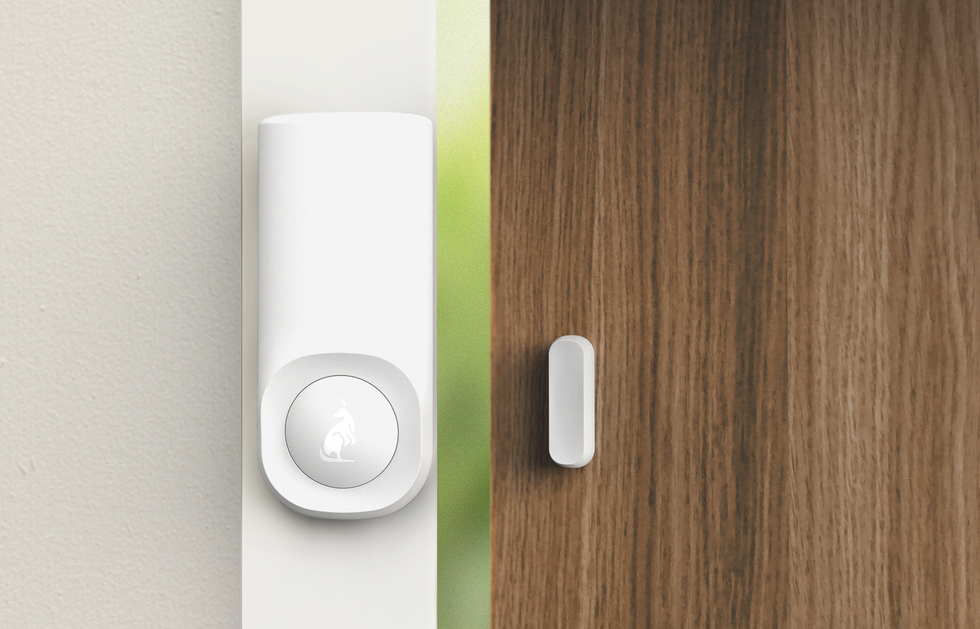 New door and window opening sensor costs $30Kangaroo
The new sensors are all rather self-explanatory; the entry sensor alerts you (or sounds the alarm if paired with the new siren) when someone steps through a door or window opening. The climate and humidity sensor alerts you to signs of potential flooding or mold growth via the Kangaroo app, and the smoke and CO2 alarm alerts you both via the app and the Kangaroo Siren.

As for the new security cameras, Kangaroo says they can be used inside or outside, and either freestanding or mounted to a wall. "The camera will provide a live feed, motion alerts, night vision and cloud storage," the company says, adding that video storage and live viewing will be included in an upcoming Kangaroo Complete monthly plan, which will be launched later in the year.
Kangaroo chief executive and co-founder Maximus Yaney said: "By expanding our product line and maintaining our lowest-cost monitoring plans, we continue to strive to lower the barrier to access home security and make communities safer."
From Your Site Articles
Related Articles Around the Web
Like GearBrain on Facebook