Last Updated: October 12, 2016
Pros: All-in-one, portable solution for charging multiple devices and listening to audio throughout your house.
Cons: Slower charging time than plugging into a wall outlet, built-in charging cables are very short; minimal alarm settings.
What is the Kube Systems Charging Station with Bluetooth Audio and Alarm Clock? Look no further than its name which pretty much sums up exactly what it is: a device that charges your other devices—and honestly, quite a number of them, at once.
Charging multiples items at once makes the Kube standout from other similar products. This small box is packed with two USB charging ports, a built in Apple Lightening cable, Apple 30 pin connector, Micro USB cord, and to top it all off, the top of the station is a wireless Qi charger for those people with compatible wireless charging devices. Oh and let's not forget that the Kube Clock is Bluetooth enabled, as well. You'd be hard pressed to find something portable that the tool couldn't charge.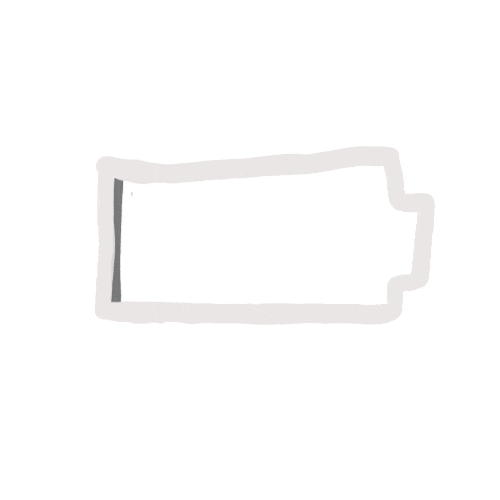 Let's break down the specs

The Kube's design is a standard Apple-esque white cube that's also available in black. The top features six buttons dedicated to alarm functions, Bluetooth pairing, and a snooze button that also controls the volume. Five more buttons near the bottom set the clock, adjusting for Daylight Savings Time. One the back are two USB ports, an auxiliary port, and the product's power input. A fairly large clock takes up the front, with two vertical speaker houses.
You can also tether Kube to a wall or piece of furniture by using a Kensington security cable—you know, the kind you see businesses use to secure easily stolen things. Similarly, a bolt socket can be used to secure the Kube Clock to its location. (Why you'd need that in your home is your concern.)
The front facing speakers on the Kube do a surprising job of outputting clear audio, which can be done over Bluetooth or the accompanying auxiliary cable. Granted, the quality isn't going to win any audiophile awards. But given the size of Kube System's charging powerhouse, I was pleasantly surprised with the speaker's crisp sound for both music and audiobooks.
Finally, the Kube Clock does have an alarm feature, but it is unfortunately limited to one-off functionality only. So don't forget to reset it every night if you intend to use it as your primary alarm.
Getting the Kube Clock working
Armed with a review copy of the device, I put the Kube Clock through its paces. In an era of rampant catchword branding, Kube System's clunky product naming was a little surprising, until I realized the market this device was targeting: this is absolutely something you'd find in a modern hotel room. With that setting in mind, the inability to save alarm clock presets makes absolute sense. Can you imagine the irritation of being woken up at 6 am during your vacation because the previous occupant had set an early alarm?
Being able to charge so many devices simultaneously through one hub, is undoubtedly a nice ability. However, I found the time to charge my smartphone from 0 to 100 percent longer than plugging into an individual wall socket. Using the standard Micro USB cable attached to the Kube Clock, my iPhone took about three-and-a-half hours to get a complete charge. By comparison, plugging directly into a wall outlet? An hour faster. The same was true while using the attached Lightening cable—that took two hours compared to the quick hour when connected to the wall.
This slower charge time is really noticeable when charging a tablet, be it Apple or another brand. While a standard iPad Pro typically takes four to five hours for a complete charge, you can expect it to take five to six when using the Kube Clock. Slightly longer charge times are to be expected when using an intermediary hub, and to be honest, the times weren't too bad. I also expect everyone's mileage will vary.
One thing that could alleviate the charge times would be the ability to use your phone during the process. The Kube Clock's attached cables are only about three inches in length, so be prepared to sit your phone or tablet down for the duration. Alternatively, plug your own USB cable into the back to browse the Internet at your leisure. Of course, you can also take advantage of Qi wireless charging for newer models of your Apple and Android phones and tablets, which two versions of Kube Clock offer. (Older smartphone models need a compatible charging case.)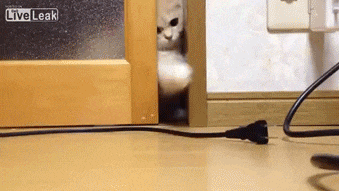 Final thoughts

If you've stayed in a Marriott, Sheraton, or Hyatt recently, chances are you've had a Kube Clock in your room. The little box is making its way into numerous other hotel chains, and in that setting, the gadget makes perfect sense. However, if you're considering getting one for your home, you need to be aware of the Kube Clock's limitations. The restrictive cord length can be a problem, unless you're fine putting aside your phone for a bit. Plus the lack of alarm presets makes the Kube Clock clunky for regular at home use. (Who wants to reset their alarm every night?)
However, if you're looking for a portable charging station—whether you need to shift a device from room to room or take one on the road, the Kube Clock is a solid choice. The Bluetooth pairing also lends itself to a decent audio experience that you can move around, as needed. In fact, my favorite use for the Kube Clock was in the kitchen as an audiobook player while I cleaned house. Plus, of course, the device kept my phone charged. Overall, a solid little hub.