Hipsters of New York and Los Angeles rejoice, because a 16 month-long partnership between Google and Levi's has finally resulted in the smartphone-connected trucker jacket of your dreams.
Google's Project Jacquard has become the - deep breath - Levi's Commuter Trucker Jacket with Jacquard by Google. In English, this is a denim jacket with touch-sensitive technology quite literally woven into it, letting you answer and reject calls, listen to messages and be given cycling directions by tapping or swiping across the left sleeve.
Perhaps unsurprisingly, the $350 Commuter Trucker will first be available from the boutique stores of Kinfolk in Brooklyn, Fred Segal in Los Angeles and Concepts in Cambridge, Massachusetts. Stock will arrive in the three outlets from September 25 but could well be limited at launch, so you better postpone that appointment at the beard trimmer until the weekend. Alternatively, the jacket will be available through the Levi's website starting October 2.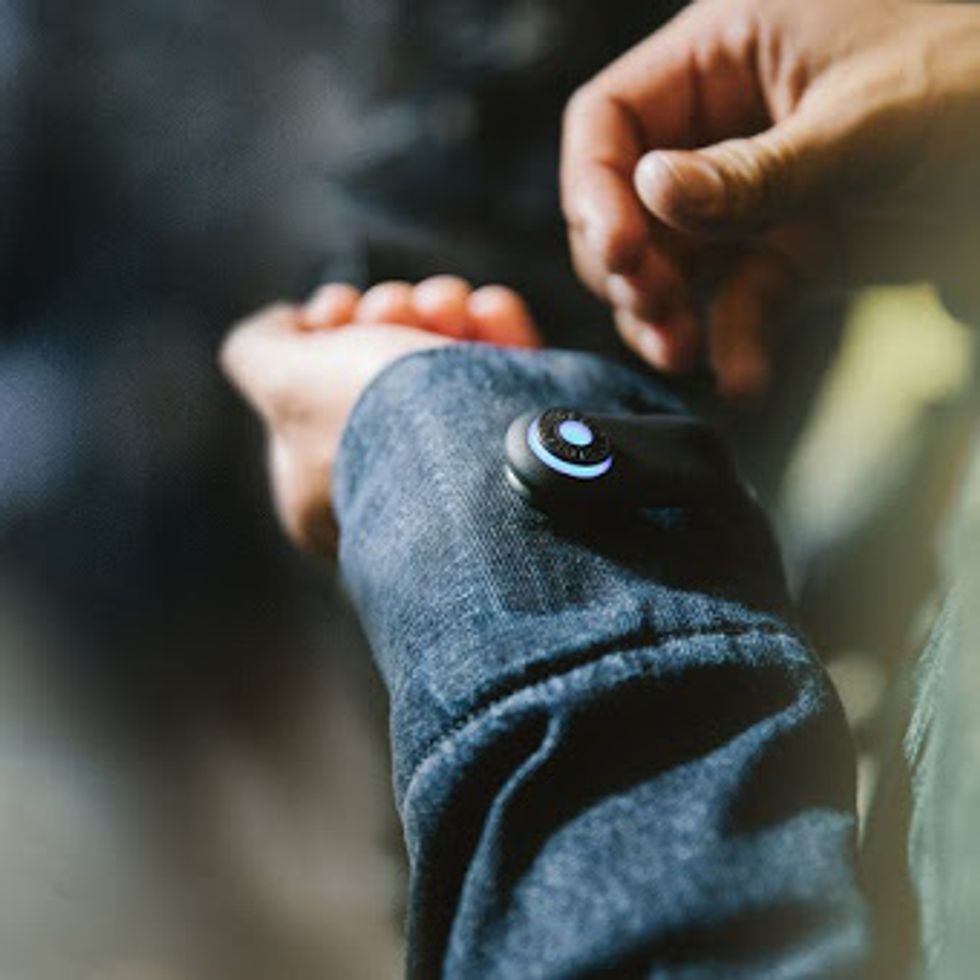 The jacket's brain, or module, can be removed for easy washingPhoto via Levi's
The jacket works with iPhone and Android handsets via its own app. Through that, you can choose how you what each of the four gestures to work. A swipe down the sleeve can be made to reject calls, while a swipe up accepts them and reads out incoming messages. A double tap can be set to read out the last instruction from Google Maps — useful while cycling — and covering the sleeve for a moment mutes your phone in the middle of whatever it was doing, helping you concentrate at a busy intersection.

The jacket can be washed like normal clothing once its brain, a small module which clips onto the end of the left sleeve, is removed. The jacket also knows when it is being worn and puts your phone into a cycle-friendly mode, preventing all but the most important notifications from coming through your headphones.
A new video published by Levi's shows how the jacket works best while cycling, but could also make answering calls easier when your Bluetooth-connected phone is buried in a bag and out of immediate reach. Bluetooth headphones have buttons for doing exactly this, but they won't keep you warm on that early morning bike ride to Starbucks.