Like GearBrain on Facebook
The worst kept rumor in tech has come true — LG is shutting down its mobile phone business. While the remaining inventory will continue to be sold, and the company will continue to support existing phones and push out software updates for some time (depending on the region), the business is expected to be shuttered by July 31, 2021
LG had been trying to sell its mobile phone business for some time, with interest coming from companies including the Vietnam-based Vingroup. But by January 2021, the rumors had started to swirl that LG was looking to leave smartphones behind entirely, sale or no sale, and focus on other areas of its business including smart products from TVs to air purifiers.
The news seemed almost certain as recently as last Friday, with a report that said LG's board of directors would be making the final decision on April 5, 2021. The company has now issued a press release confirming the news that it would indeed close down the mobile business.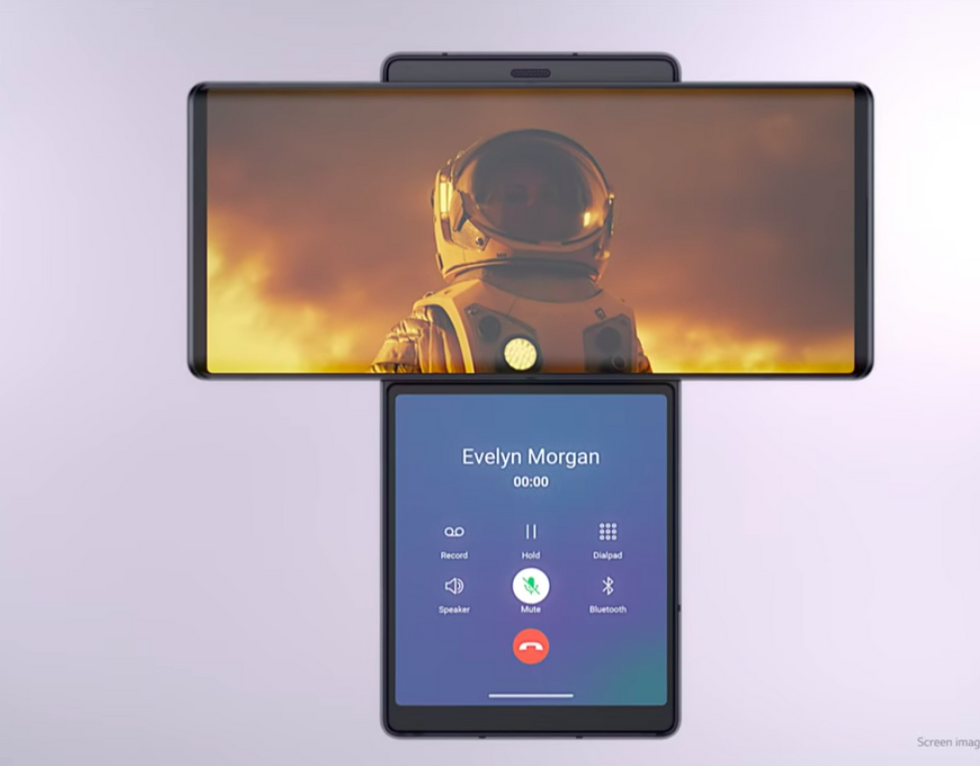 LG's innovative phones included the Wing LG
LG's smartphones were some of the more elegant devices on the market, gleaming with curved edges that evoked the era of the 1940s — long and lean. The LG Velvet, for example, was beautiful to behold. But the smartphone market is tough to crack, and LG couldn't exactly fight in the budget arena with phones priced above $500, and had never been able to grab more than 2 percent of that global market.

The company also never gave up trying to create new ideas of what a smartphone could be, pushing out designs that broke against the standard cookie cutter look most smartphones today reflect. One of its most recent included the Wing, a phone with two screens with one pivoting to create a "T." LG had also teased a phone with a rolling screen for later in 2021, one that will now certainly, now, not be made.
People can still pick up LG phones through some carriers, including the Wing. And LG looks to be keeping its mobile technology very much in play through other areas of the company, even as its plans to actually make smartphones seems to be over.
"Moving forward, LG will continue to leverage its mobile expertise and develop mobility-related technologies such as 6G to help further strengthen competitiveness in other business areas," the company said in a statement. "Core technologies developed during the two decades of LG's mobile business operations will also be retained and applied to existing and future products."
LG PL7 XBOOM Go Water-Resistant Wireless Bluetooth Party Speaker with Up to 24 Hours Playback – Black
From Your Site Articles
Related Articles Around the Web
Like GearBrain on Facebook