Like GearBrain on Facebook
A new air purifier designed to fit like a mask is just the latest that technology giant LG highlighted during its lineup at the first virtual CES, for 2021. All of the devices focused on how people have adapted to living during the pandemic, with appliances that remove bacteria and allergens at home to portable devices like a pocket-sized purifier to offer better support no matter where they are during their day.
Air purifiers and UV cleaners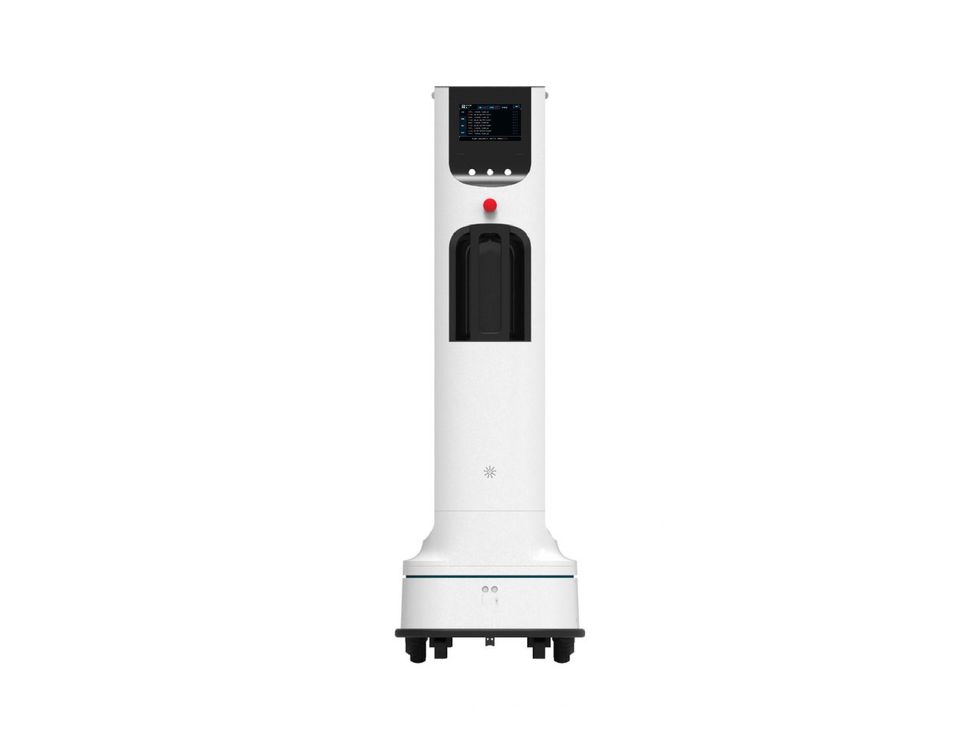 LG highlighted devices for the personal, to the commercial, such as CLOi its UV cleaning robotLG
Two of the more interesting products LG mentioned are air purifiers, one that is designed to fit like a mask and the second a lightweight and small size device that can sit on a work desk, in a car or even in a pocket. They're part of the LG PuriCare line which also includes home and work-sized purifiers as well.

The company also highlighted its CLOi UV-C robot, which we first heard about at CES 2018, using what was clearly, and oddly, an AI created persona on screen to showcase the device. The robot has been put to use in locations like hotel rooms, able to sanitize spaces using UV-light and includes sensors so it can move around by itself and work solo.
Kitchen, laundry room and more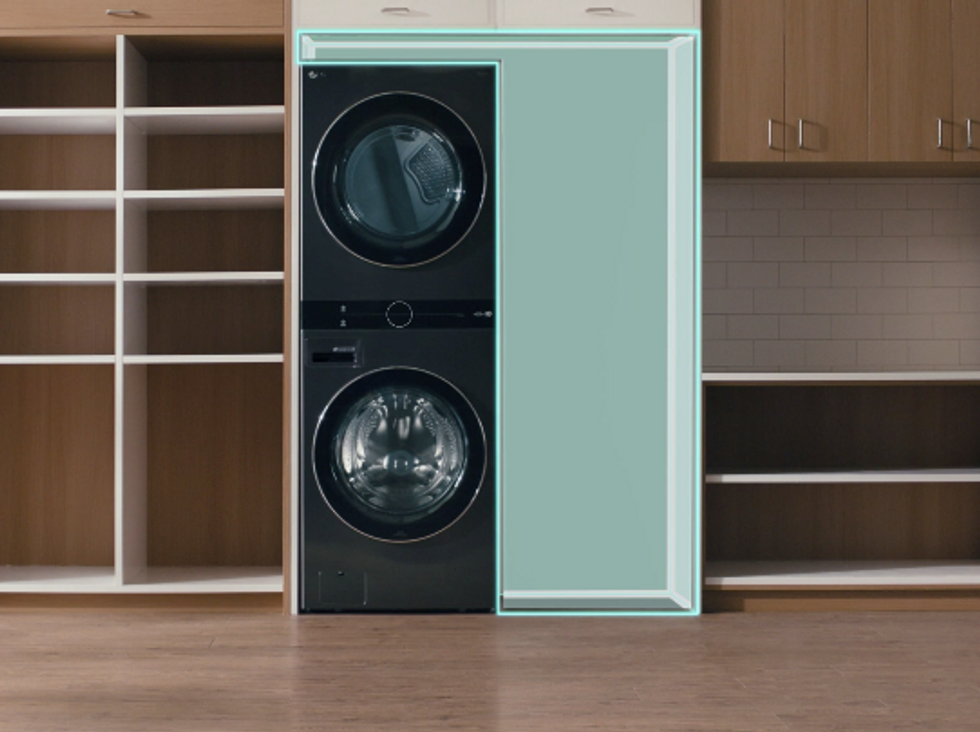 LG showed off its single stack washer and dryer, called Wash TowerLG
LG carried this thread for sanitizing into its appliances as well, including the TrueSteam technology in its laundry solution, like the new LG Wash Tower, an up and down laundry stack and uses AI sensors to detect washing and drying settings based on the fabric, a feature we first heard about CES 2020. The allergy cycle also removes 95 percent of common household allergens, said LG.

A new Side by Side refrigerator is also on tap, and now has UV nano technology inside the water dispenser which cleans the nozzle water each use with UV light, to help remove bacteria. The refrigerator also features the LG InstaView door, now 23 percent larger, which can still reveal what's inside with two quick taps on the door. And the Craft Ice maker, which we saw at CES 2020 is able to product perfect spheres of ice, is now a standard in this model, expanding the ways people can cool down drinks.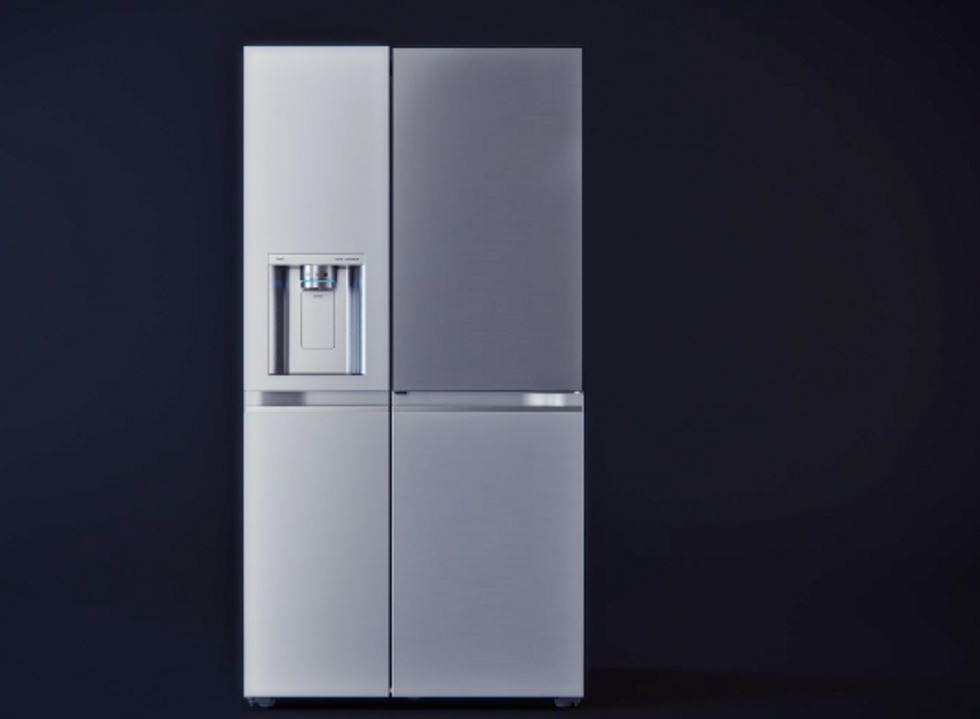 LG's Side by Side refrigerator has a see-through screen on the right that illuminates with a double tap on the doorLG
Proactive Customer Care, which also launched at CES last year, is now expanding to more appliances, which issues maintenance report, monthly usage tips and alerts people to issues before they occur. These details all come through the ThinQ app which is itself getting a refresh for 2021 too.

LG is bringing in new partnerships on to the ThinQ app, including two with Nestlé and KraftHeinz which will allow people to scan certain products that they buy from the grocery store, and then have their LG appliances automatically set for the right cooking levels.
A partnership with HomeAdvisor through the app will also set up new appliances for those who are moving to a new location. And LG added that additional services are coming to the app as well.
TVs too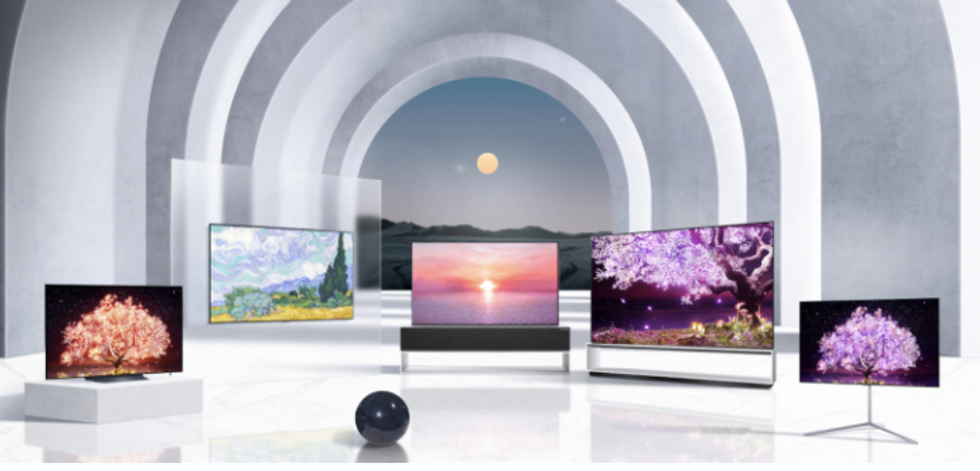 LG's new TV lineup include screens that feature its QNED mini LED technologyLG
This is LG, so TVs are also a big part of the company's 2021 lineup, and that includes OLED evo a new panel which will first launch in the G1 Gallery Series, with an 83-inch screen as part of its options. Inside is an A9 Gen4 processor which includes a picture analyzer that can detect background images, and optimize picture quality by detecting ambient lighting and scenes.

There's also a new version of AI Sound Pro, now 5.1.2, which will mix sound through the TV's own speakers, and Auto Volume Leveling, which automatically level volumes even when changing channels and moving from one kind of content to another.
The LG Magic Remote is also getting a refresh with a more ergonomic design, linkups to the ThinQ AI and content streaming services plus a Magic Tap dedicated button on some which will allow people to shift content from their phones to the larger screen, and visa versa.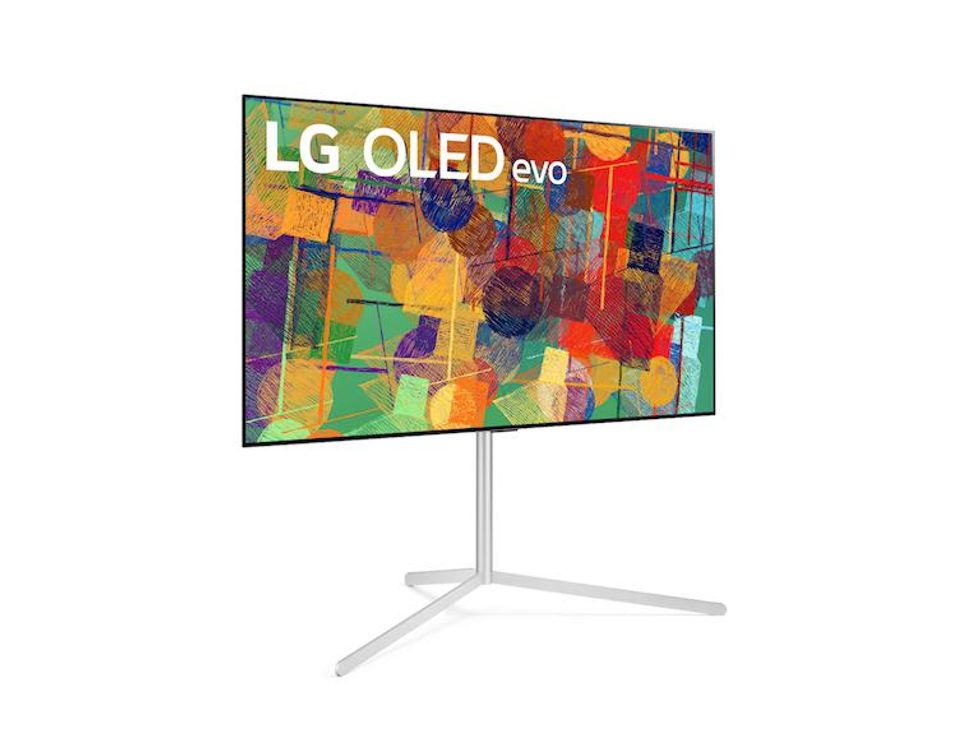 A new Gallery Stand is coming from LG for those who want to take their screens off the wall and into the roomLG
LG also highlighted its QNED Mini LED screens, which have nearly 30,000 LED lights and 2,500 dining zones for a backlight array that display more precise colors to the eye. This technology will appear in TVs, with screen size options from 65 to 85 inches.

A new Gallery Stand is also coming, which will be an option for those who want to move their screens off the wall and back into the room. But LG didn't give details on when this would launch, nor pricing as well.
Check out The GearBrain, our
smart home compatibility checker
to see the other compatible products that work with LG ThinQ enabled devices.
Introduction of The GearBrain, The First Compatibility Find Engine for Smart Devices www.youtube.com
From Your Site Articles
Related Articles Around the Web
Like GearBrain on Facebook