Like GearBrain on Facebook
Long capturing the imagination, robots have appeared in movies and stories as inventive, babbling creatures. Today, LG pushed the idea of robots into our everyday lives, seeing them mowing our lawns, running our vacuum cleaner robot, and giving us updates about our home.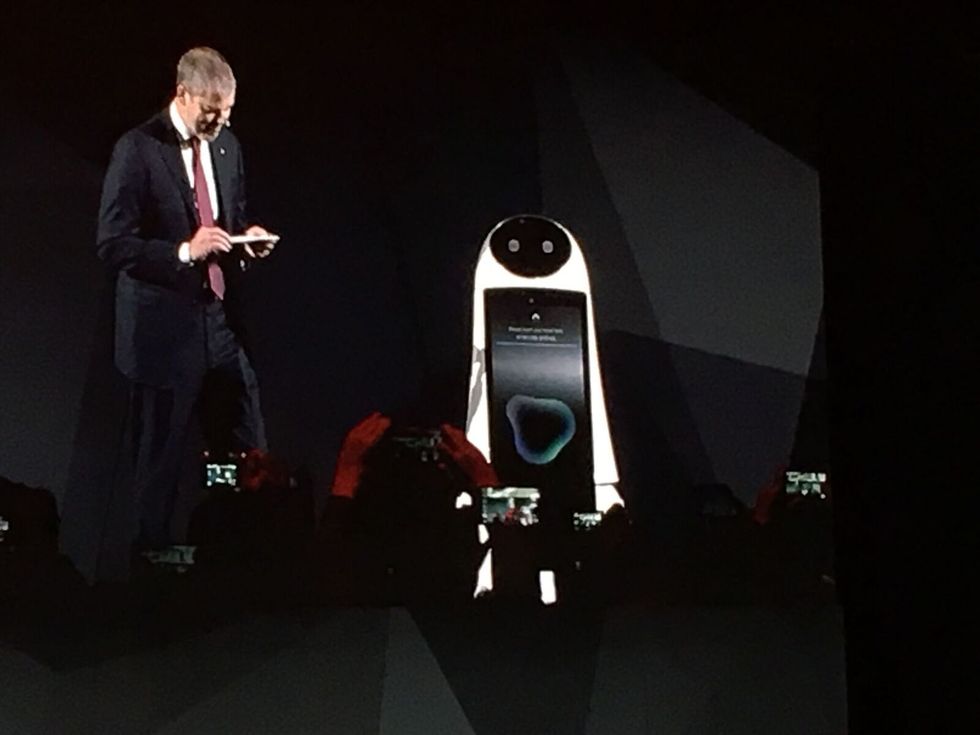 LG's Airport Guide Robot will give directions to passengers.
Robots
One of LG's newest is the Hub Robot, a smaller, desk-sized creature, with WALL-E-like expressive eyes, that looks to sit on a desk or table. Hub can control your appliances—like your robotic vacuum cleaner—play music and even talk with you, and works with Amazon Alexa. The robot has life-like qualities that include the ability to nod its head, and also display facial expressions on its screen. We're seeing more interest in crafting robots with personalities. The Hub Robot falls into this trend. This clearly meant for the home, a consumer device that will come in two different sizes, a larger one and mini-versions that could be placed in different rooms.
The new Lawn Mowing Robot brings its vacuum-cleaner like capabilities now outside. Mowing the law, and hating the chore, is a rite of passage for many children. LG may have eliminated the need with its new device, which builds on its existing vacuum cleaner robot, the HOM-BOT, with sensors that can read the lawn and move around obstacles.
Finally, the Airport Cleaning Robot and the Airport Guide Robot appear to stand about four feet tall. The Guide Robot will let passengers scan their boarding tickets to get up to the minute boarding times, gate locations and even directions on where to get their plane. The Cleaning Robot will pick up on the capabilities LG has learned with HOM-BOT, using sensors and light-detectors (LIDAR) to read its surroundings at it cleans. Although consumer facing, these robots are definitely aimed at the business market.
The South Korean-based company also hinted at new robots coming in the future around security.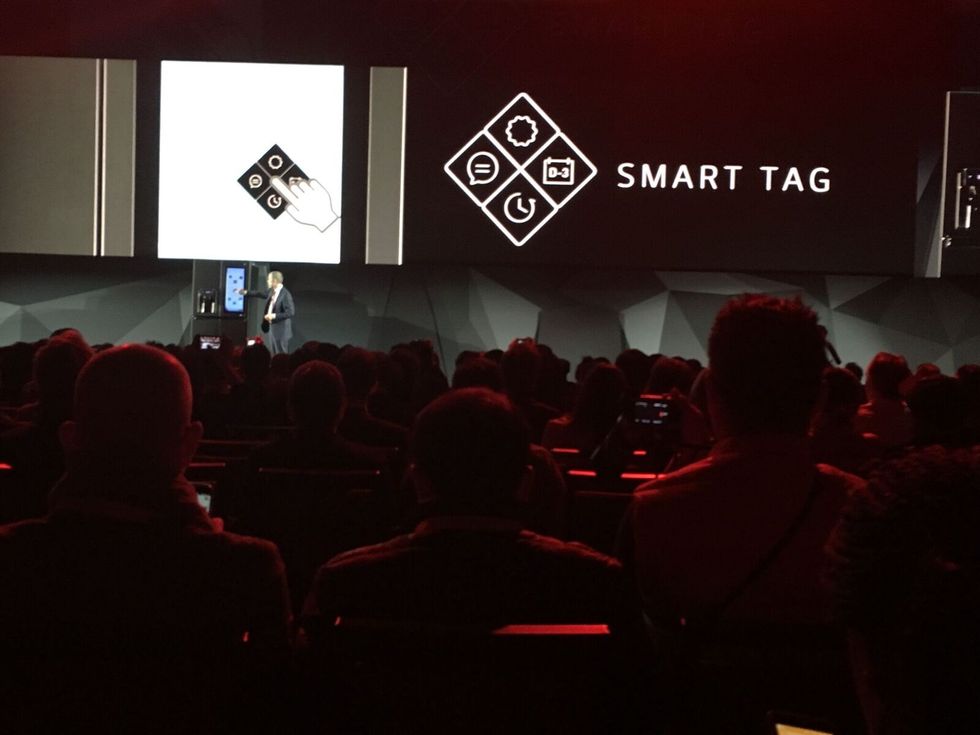 LG's new refrigerator will let you leave digital stickies on the appliance.
Smart Home
LG's smart home news continued around its newest fridge: the Smart Instaview Refrigerator. LG will utilize a web OS operating system allowing users to stream online music and video as well as shop online, search for recipes, and more on a 29-inch full HD touch screen display. The appliance will even go into energy saving mode when not in constant use—something we're hearing more about in the smart home arena around saving consumers money.

The see-through panoramic panel allows the user to peruse what's inside the fridge without having to open the door and let the cold air out. The smart tagging functionality can allow the user to create memos to replace unsightly sticky notes on the door, even allowing you to draw right on it (kids will love that). Give the fridge info and it will pop up birthday greetings and alert you to food expiration dates.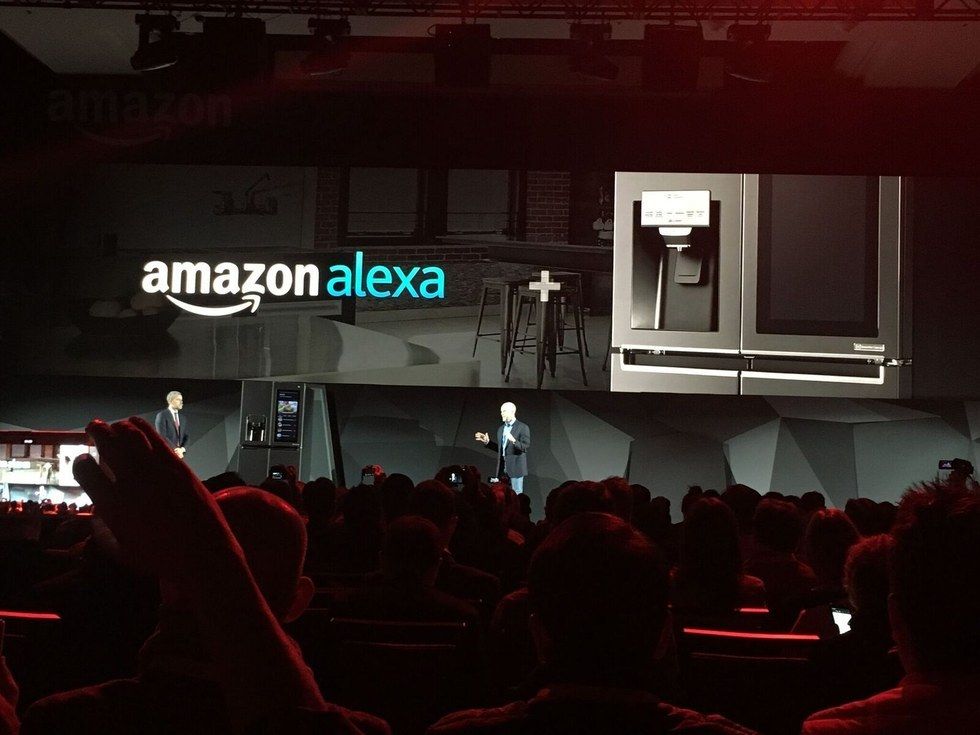 Amazon is now pairing with LG to link its refrigerator to Amazon's shopping service.
Amazon is also bringing the smart touch of Alexa to the Smart Instaview Fridge. Tell Alexa what you need to buy at the store and what's for dinner. And you can use the feature with Amazon's home grocery shopping with Prime Pantry and Amazon Fresh. (To learn more about Amazon Echo and Alex, check out Amazon Echo: Best AI Digital Assistant For Any Smart Home.)

Keep your eyes glued to GearBrain for more from 2017's CES.
-Additional writing and reporting from Lauren Barack
Like GearBrain on Facebook