Autonomous vehicles are considered the transportation of the future. Testing them on the road today? That's a bit difficult as regular cars (with human drivers) are on highways and streets as well, and accidents between driverless vehicles and those with someone behind the wheel are not uncommon.
To combat these incidents, researchers and partners decided to open up Mcity, a testing center for autonomous cars that recreates the aspects of the real world in a controlled facility. Mcity sits on a 32-acre area, tucked away on the University of Michigan's (U-M) North campus, less than two miles northeast of downtown Ann Arbor, MI.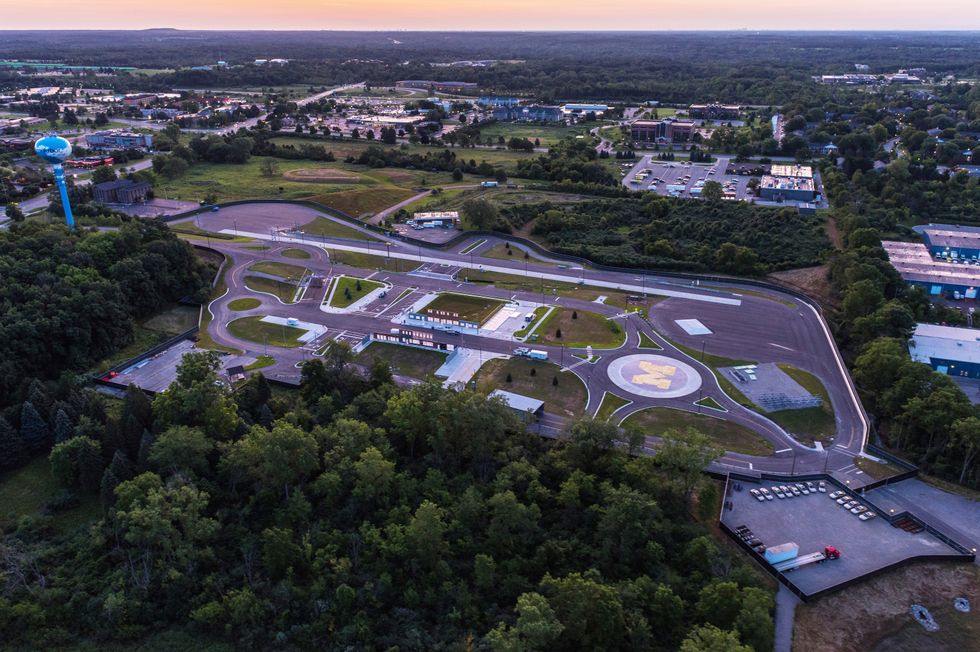 An aerial view of the Mcity Test Facility, which sits on a 32-acre site and features about 16 acres of roads and traffic infrastructure.Mcity
So far, the project has multiple industry partners that include Toyota, Honda, General Motors and Ford Motor company, which have just committed to a second round of investments bringing another $11 million to the program since launching in 2015. By 2020, more than $100 million will go through Mcity for research in autonomous cars.
But car companies aren't the only industry investing — tech and automotive are working side-by-side with Verizon, LG, Intel and many others also in this latest round. And their interest make clear how Mcity's efforts and research is meant to be multidisciplinary.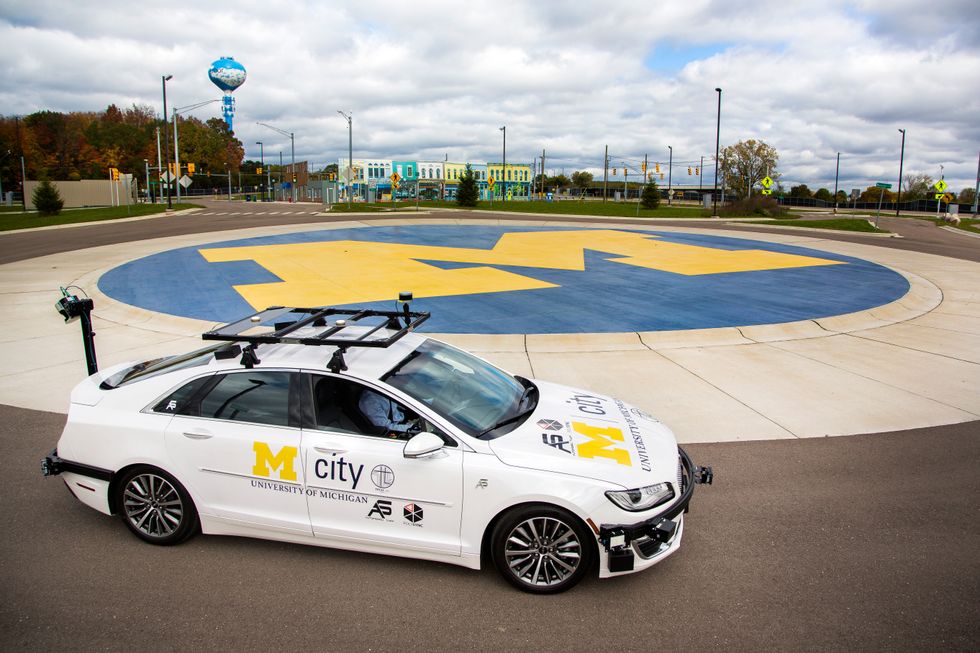 A specially equipped Lincoln MKZ, based at Mcity, is an open-source connected and automated research vehicle available to U-M faculty and students, startups and others to help accelerate innovation.Mcity
"How might companies representing such a broad range of industries, including many who compete with each other, be able to effectively work together?" asks Huei Peng, Mcity director and the Roger L. McCarthy Professor of Mechanical Engineering at U-M, in a statement. "The experiment has proven to be a very successful model where these companies have been able to work collaboratively and productively to explore questions about connected and autonomous vehicles that no single company or industry can address alone."
Right now, Mcity reportedly has 1,500 vehicles in its test environment, tooling the simulated streets to see what's needed to safely integrate autonomous cars in our lives. To make this possible, the fake city has multiple aspects to its design that allows it to mimic any kind of condition possible from blind spots and bumpy roads to hidden signs and multi-use lanes. (And no, you can't drive around: the site is closed to regular traffic.)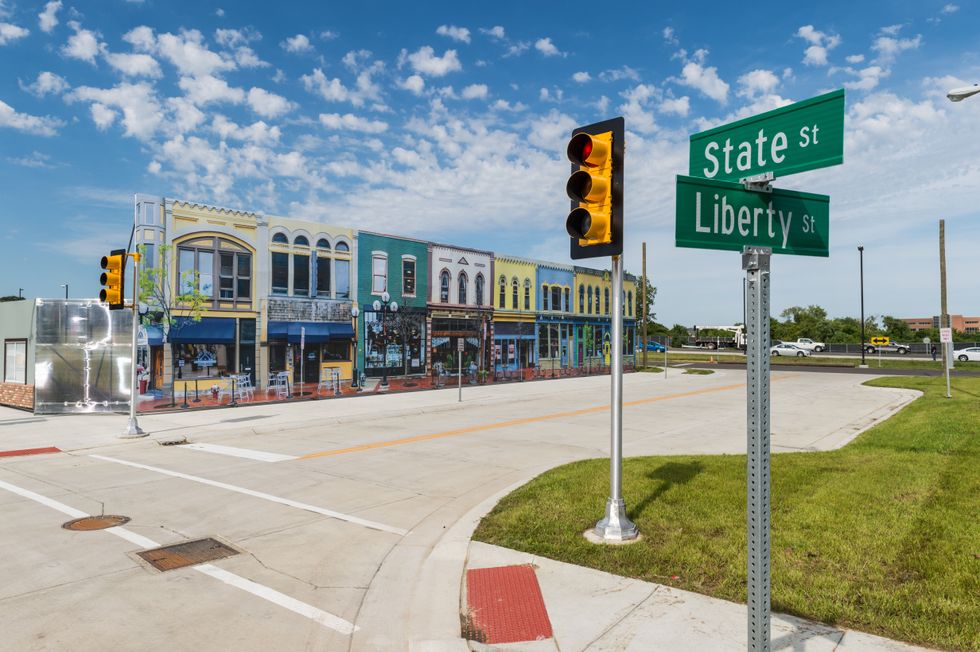 Building facades up to two stories high line the streets of Mcity's urban downtown area.Mcity
More features of the facility include 16 acres of roads and simulated traffic to test cars in how they'd react in both city and suburban settings. There are various road surfaces, rotaries, tunnels, ramps, traffic control, sidewalks, crosswalks and even moveable buildings, letting researchers re-shape the environment the cars drive through.
Mcity's main goal is to prioritize connectivity and automation — the facility wants to find an efficient way for cars to "talk" to each other on the street. Current projects include studying interactions between motor vehicles and bicyclists and passenger susceptibility to motion sickness.
Going forward, Mcity will continue to look at our mobility system as a whole. Not only do they have to progress in the automotive and tech industries, but also continue incorporating economics, societal rules, policies, commercialism, legal issues and many more areas before humans fully allow cars to take control of the wheel.