Like GearBrain on Facebook
Pros: easy set up, good data, intuitive, connect with doctor and/or family, iOS & Android mobile app, American Heart Association insights, FDA approved, portable case

Cons: wrist reading, price
The wearable technology ecosystem is growing in the US but not as fast as everyone had expected. Recently, GearBrain mentioned an eMarketer report that showed 16 percent of Americans use wearables, growing only to 21 percent by 2020. Though a small bump, we did point out that wearables which can detect and help us manage our health will be of interest to consumers. Mocacare is one of the companies we recognize as a manufacturer of health wearables. They have two devices: MOCAHeart and MOCACuff. We got a chance to review their MOCACuff, a new connected blood pressure monitor.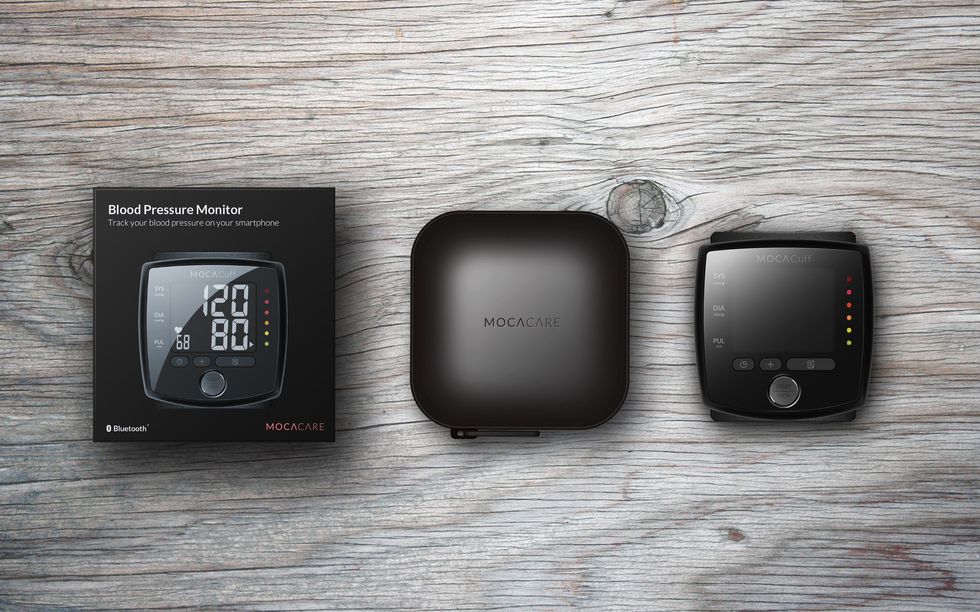 What is MOCACuff?

MOCACuff is an FDA-approved blood pressure monitor. It provides clinically accurate measurements of your systolic and diastolic blood pressure as well as your heart rate. Do you know what systolic and diastolic blood pressure is? Systolic blood pressure is the upper number in our blood pressure reading which indicates how much pressure your blood is exerting against your artery walls when you heart beats. Diastolic blood pressure is the lower number, and indicates how much pressure your blood is exerting against your artery walls while your heart is resting between beats. It's this first number that most people should pay attention to as that can indicate potential cardiovascular disease in people who are over the age of 50.
"In most people, systolic blood pressure rises steadily with age due to the increasing stiffness of large arteries, long-term build-up of plaque and an increased incidence of cardiac and vascular disease," says Heart.org. "However, elevated systolic or diastolic blood pressure alone may be used to make a diagnosis of high blood pressure."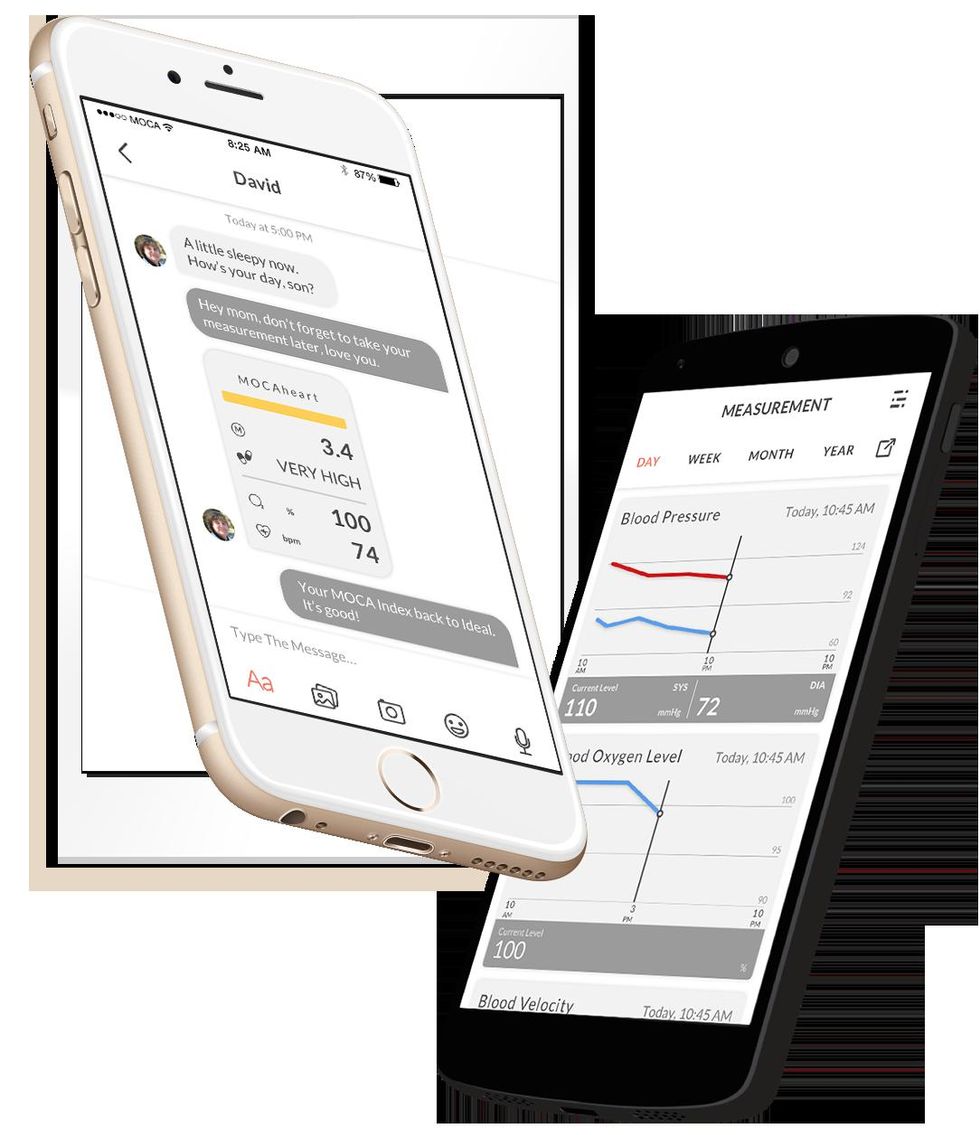 MOCACuff connects to your smartphone (either iOS or Android versions) using Bluetooth and is easy to launch. First power up the device, download the Mocacare app from either App Store or Google Play and then turn on your phone's Bluetooth.

In the Mocacare app, you need to set up an account so you can monitor your health data and get insights and health trends. You can also connect with your family and friends if you want through the app as well as your doctor if you want to share your readings.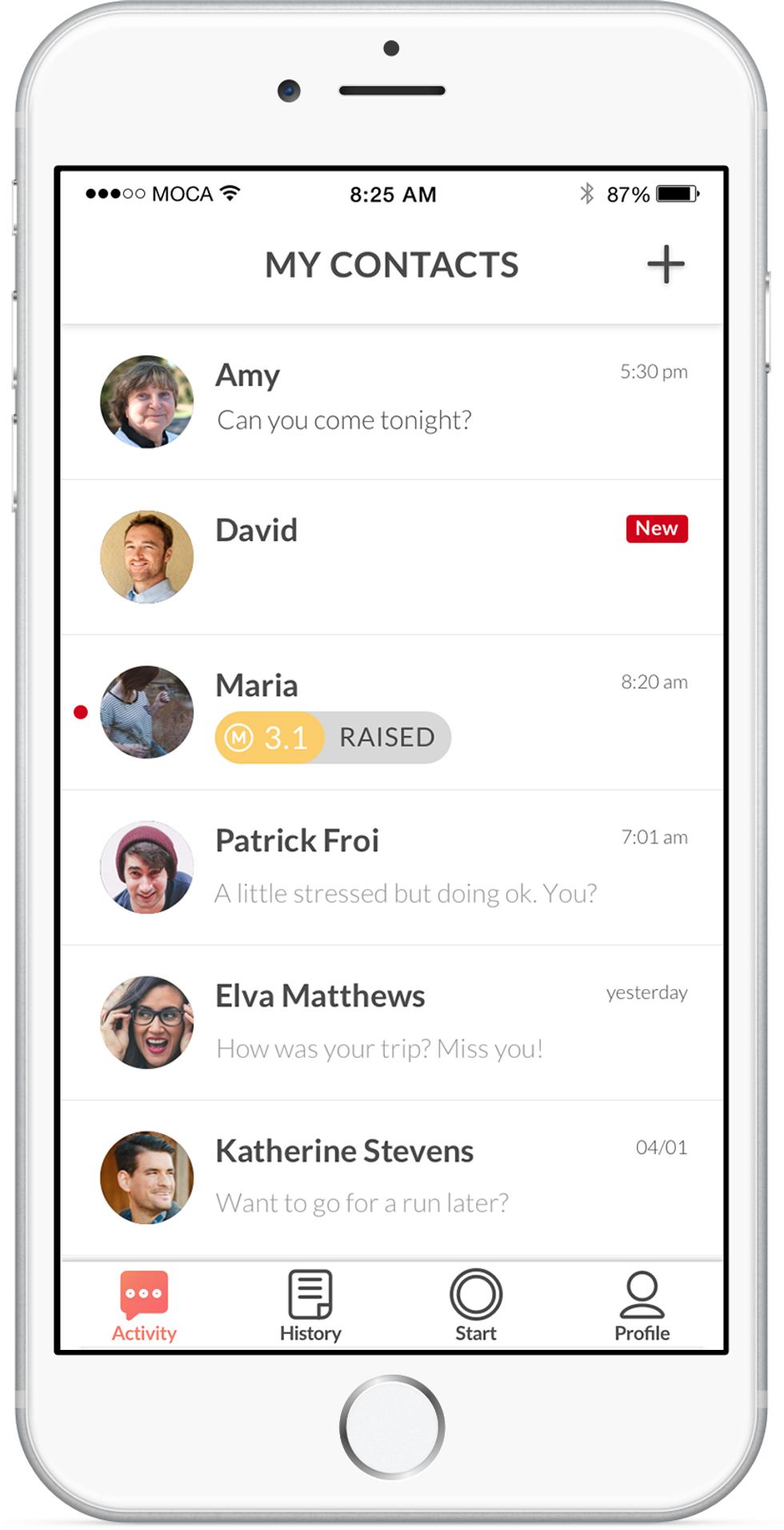 How to do Readings

Once you are ready to use MOCACuff, there are a few things to keep in mind. First, it's extremely important to position the cuff right over your heart or you will not get an accurate reading. There are instructions in the User Guide for you to follow. Make sure you apply the MOCACuff around your wrist correctly. If wearing long sleeves or a jacket, take them off or roll up the sleeves. MOCACuff will not work properly if placed over them. You also need to wrap the cuff snugly around your wrist with the face of the cuff facing you. Finally, make sure the device is not wrapped too tight and leave about .4 inch between the cuff and the palm of your hand. GearBrain found these two steps to be most critical to get the right readings.
Mocacare App

When using the app, we found the Control Center to be very helpful, especially if MOCACuff displays an error or can't sync measurements with your smartphone. The device does explain what each error means and how to correct settings to get accurate readings. For instance, we got an "EE" reading a few times. When I looked it up, the explanation said a positioning or movement interference had been detected and we needed to restart the MOCACuff.
To accurately sync data, you need to make sure your smartphone is near MOCACuff (within 10m) and your Bluetooth settings are on. If not, you will not be able to move data to your smartphone.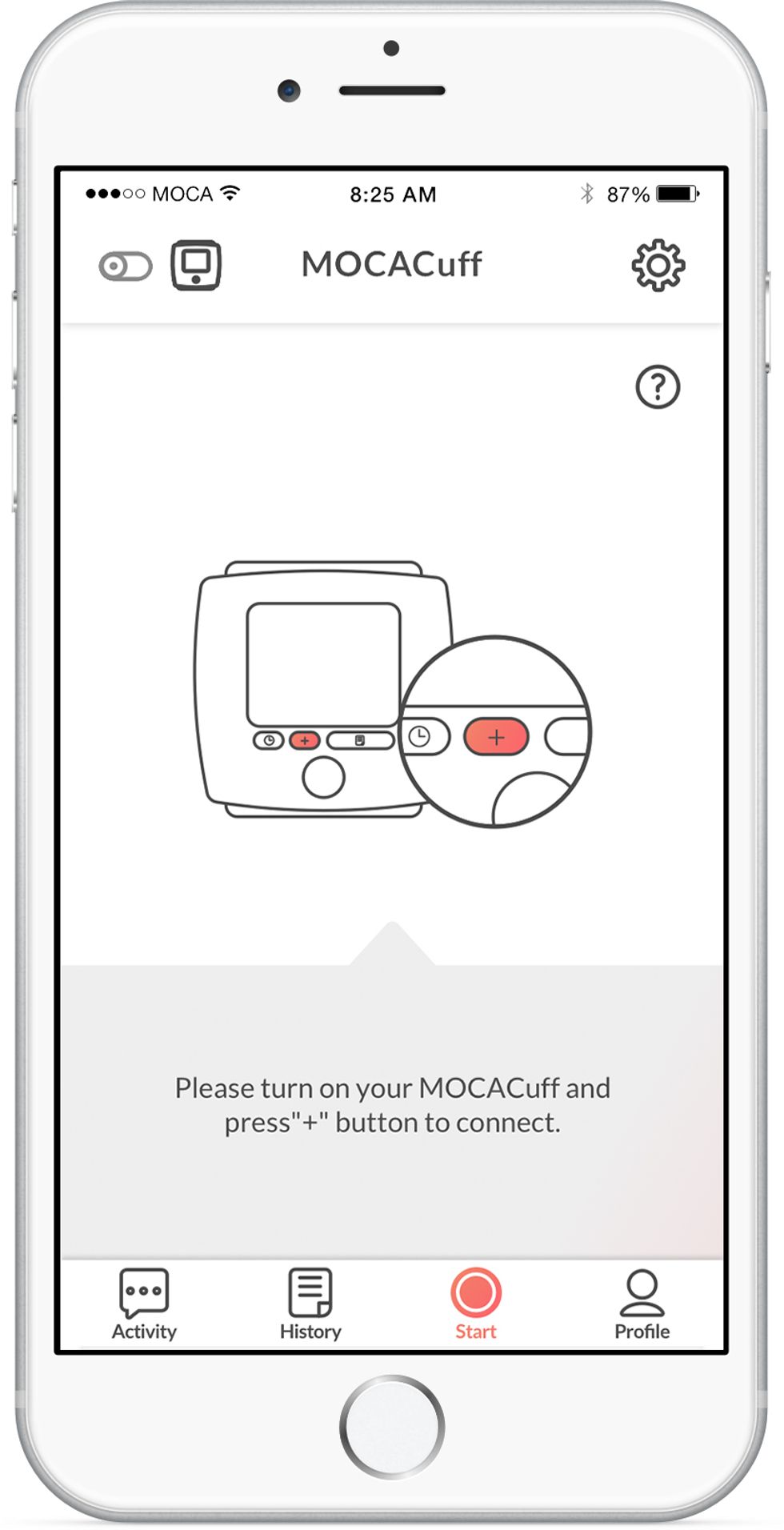 One of the nice features of Mocacare products is the data collected, which you can then use to presumably improve your heart's health. Mocacare provides tips based on recommendations from the American Health Association.

MOCACuff retails for $69 but is available for $49 on the company website. The device is currently on back-ordered, however the company says new orders will be shipped the end of the January. You can also purchase the MOCACuff on Amazon. You can also find more of Mocacare's MOCACuff product specs online.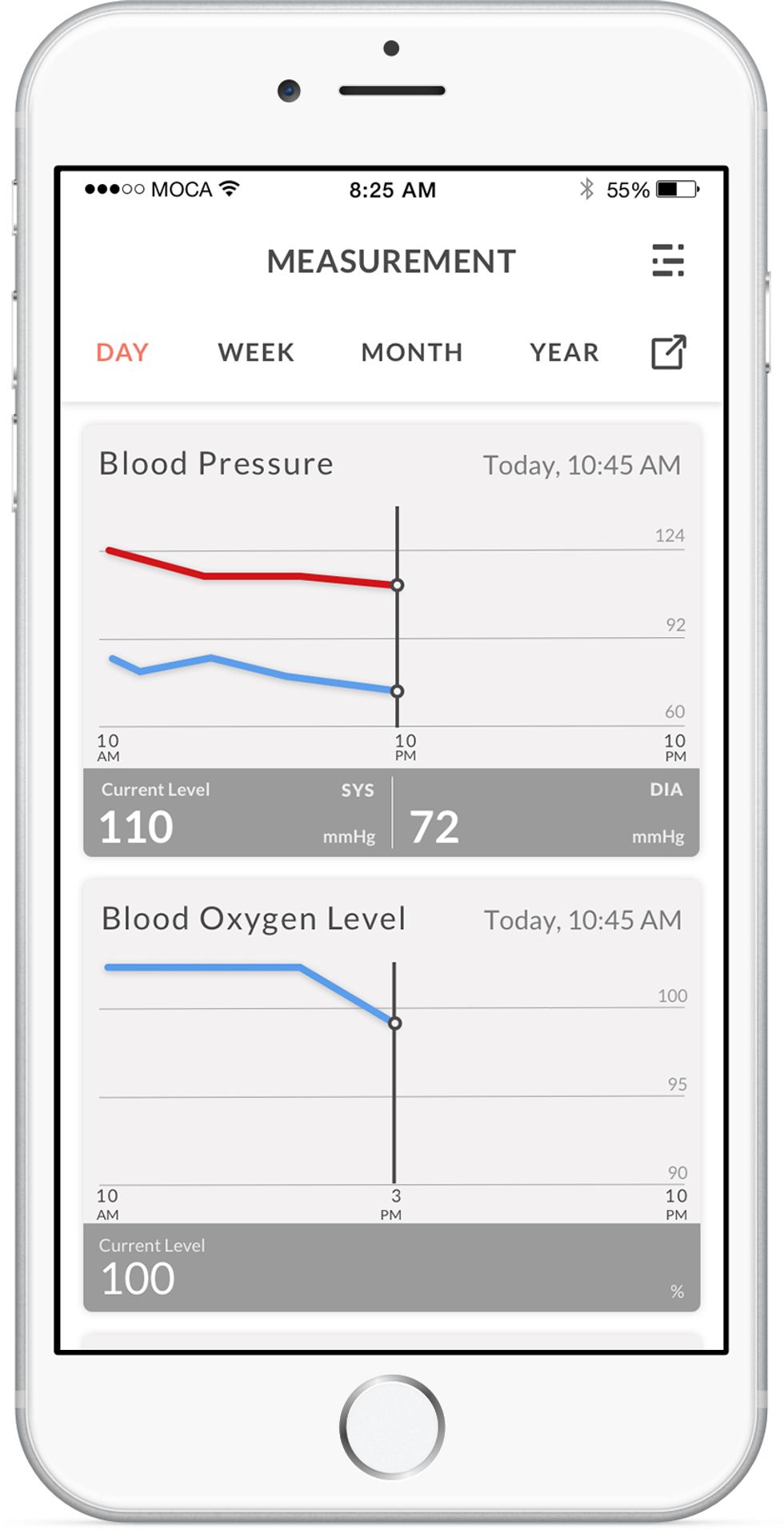 Summary

Having been a user of portal blood pressure monitors, I really like Mocacare's MOCACuff. I like the fact your readings can be stored on your phone and shared with family, friends or doctors. In researching other portable wrist reading wireless blood pressure monitors, we found many that were clinically proven or FDA approved but none stated they could connect to a smartphone. This is key in our new connected world—the ability to share your health data with your doctor or family.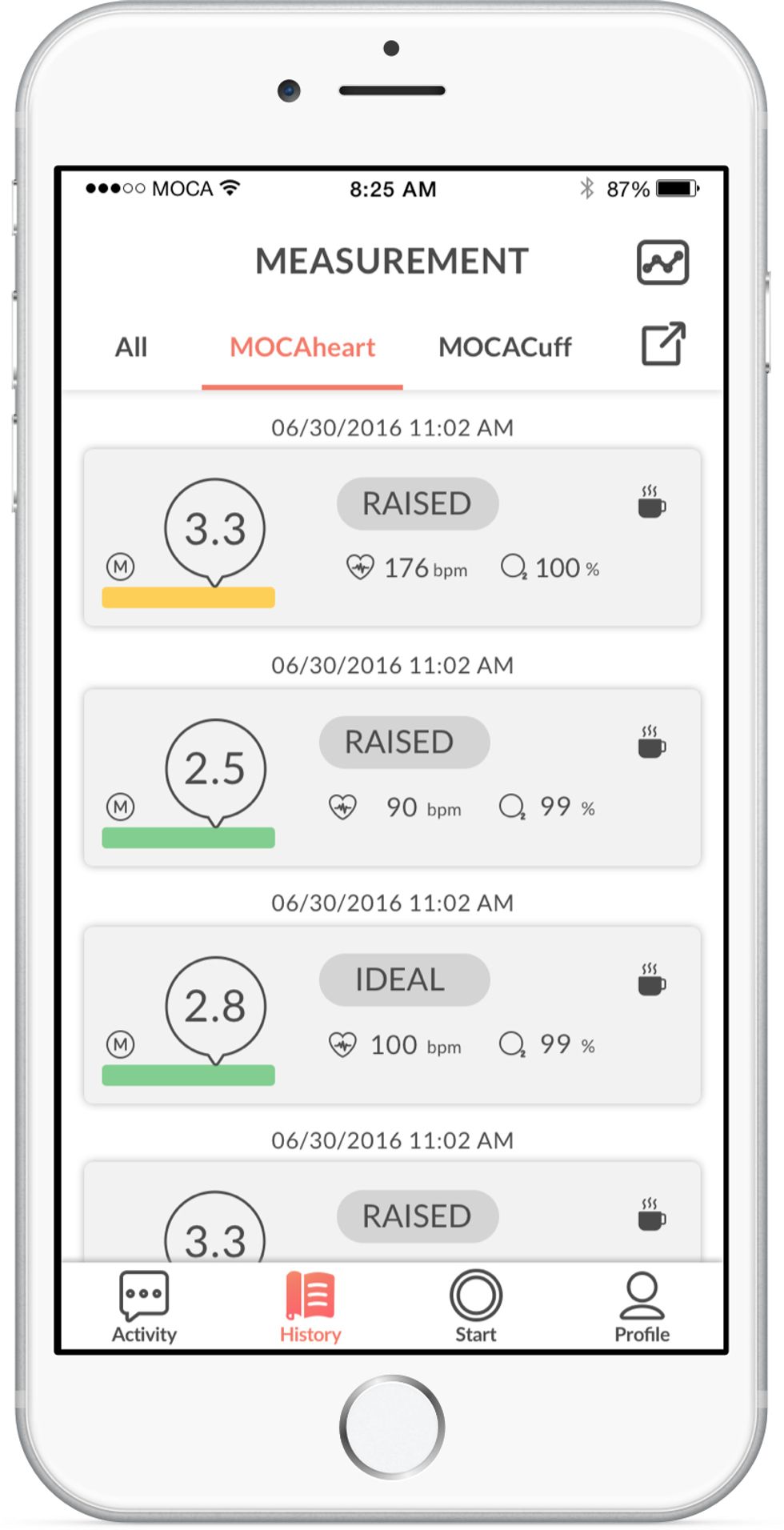 One small issue we had were around using wrist readings for blood pressure. When testing Mocacare's MOCACuff, I consulted my primary care physician, asking his opinion on the device. He noted he does not like wrist readings for blood pressure, and feels when doing a reading on a device like MOCACuff, you need to bend your arm to get it into the right position. The bending of the arm, in his opinion, does not provide an accurate blood flow reading. He would rather have a device that went around your bicep since it's the same level as your heart. That being said, he felt the MOCACuff was a good device to help detect high blood pressure, and the ability to share data was a step in the right direction.

Overall, Mocacare has done a nice job with the MOCACuff. If you have an aging parent, and want to monitor their blood pressure, or are suffering from high blood pressure yourself and want to share your readings with family and/or your doctor, MOCACuff is a good health wearable to consider adding to your medicine cabinet this year.
Like GearBrain on Facebook