The Nest Cam IQ indoor security camera has received a software update giving it access to Google Assistant.
Because the camera already has a microphone and speaker to help you talk to people in its field of view, the update brings the same voice-activated features as the Google Home range of smart speakers.
This means you can say 'hey Google' or 'okay Google' and the camera will start listening for your question or instruction. You can then ask it to perform basic web searches for information, read out the news and weather forecast, or control smart home devices like lights, locks and thermostats. The update means Nest owners can have the functionality of a Google Home without buying one.
There is more than a hint of 1984 to the act of talking to an all-seeing, all-hearing, 'intelligent' voice inside a security camera, but until Google launches a product called the Telescreen then we shouldn't have to worry too much.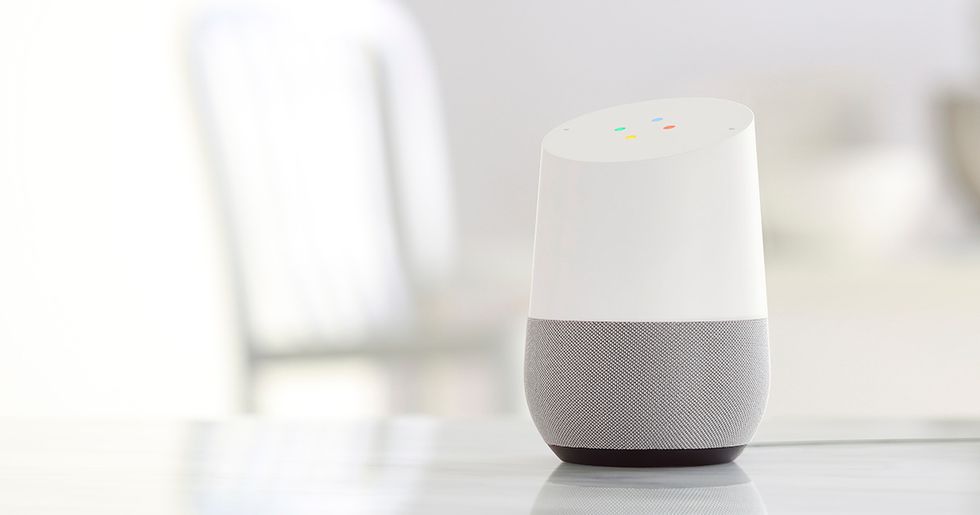 Nest cameras gain the same functionality as the Google Home rangeGoogle
Google Assistant appearing on Nest products should come as no surprise, given Google parent Alphabet owns Nest, having bought it for $3.2bn in 2014. Earlier this month, it was announced that Nest would be merging back into the Google family, rather than being run as a separate Alphabet company.
Although Google Assistant on the Nest Cam IQ works just as it does on the Google Home, it cannot control the camera itself. You cannot ask Assistant on Nest to turn the camera on, for example. Instead, you must use the Nest smartphone app to switch the camera on and off manually, or schedule it to activate at certain times.
Nest has also introduced a new tier to its cloud storage platform. For $5 per month, Nest camera users can store five days of footage online, to be viewed for up to five days. This new plan sits below a $10 option which offers ten days of storage.
To learn more about what you can do with Google Assistant, check out The GearBrain, our smart home compatibility checker that shows you What Works with Google Home and The Google Home Mini and works with Nest.